Advanced Imaging Centre
Leeds, UK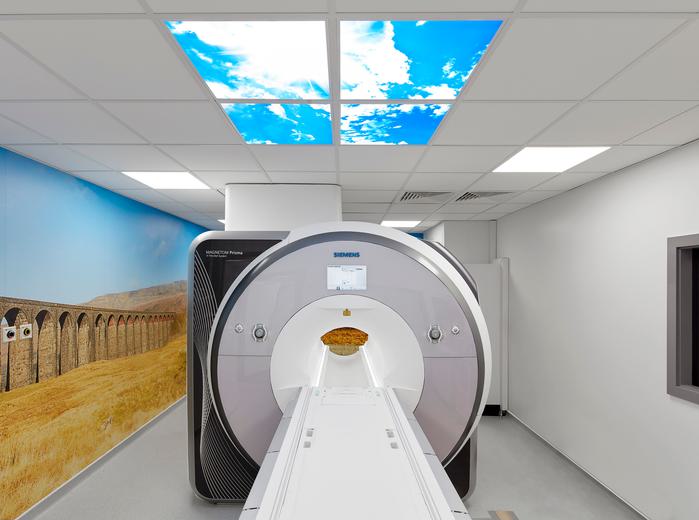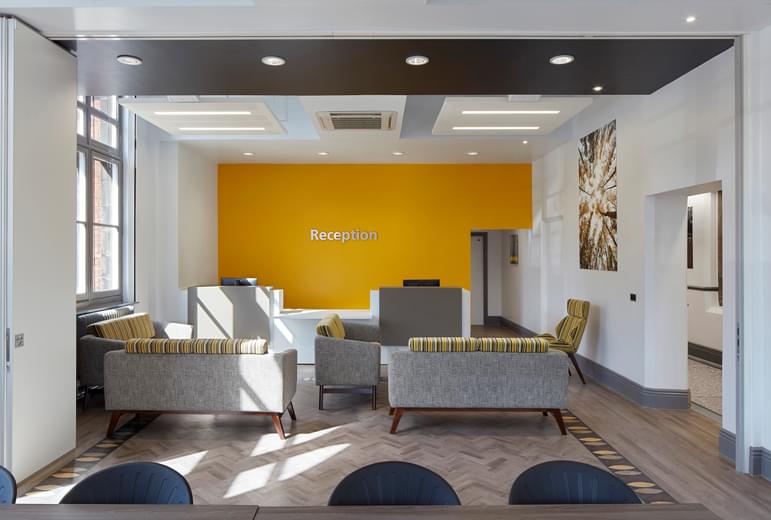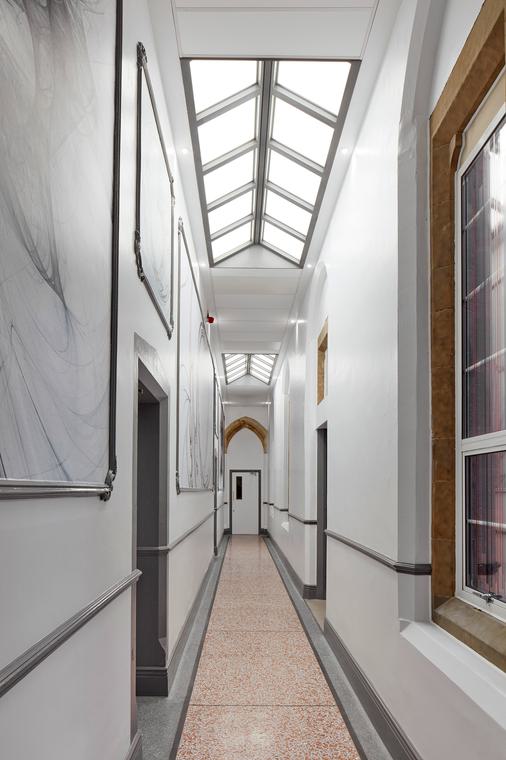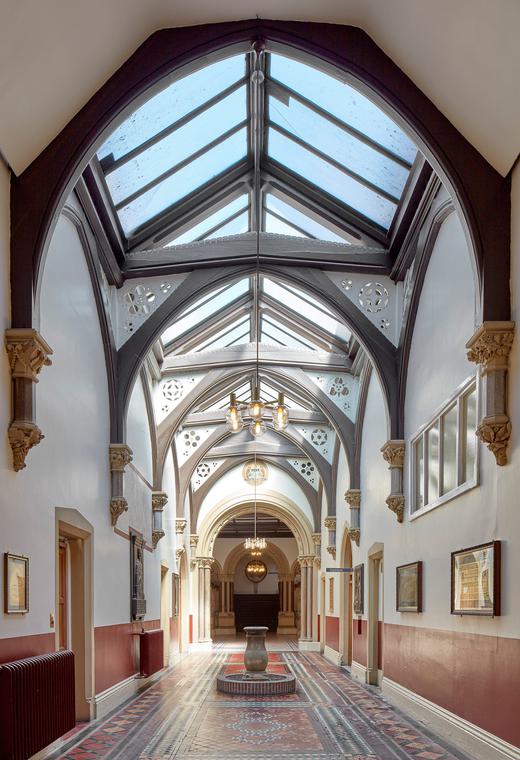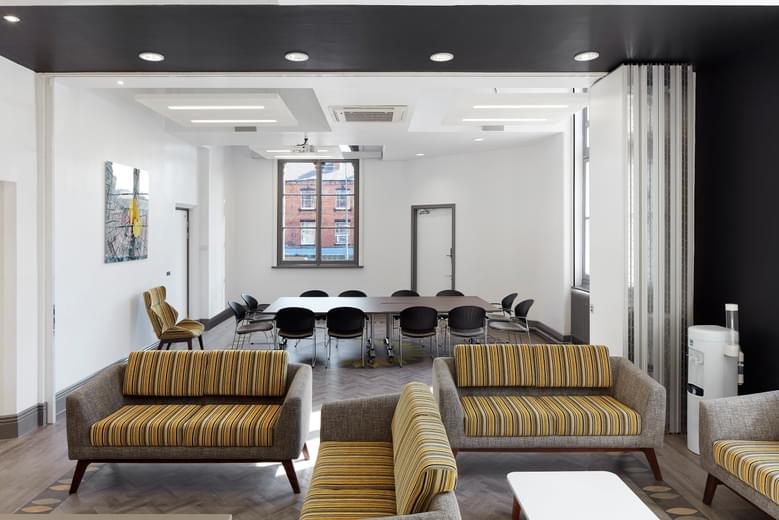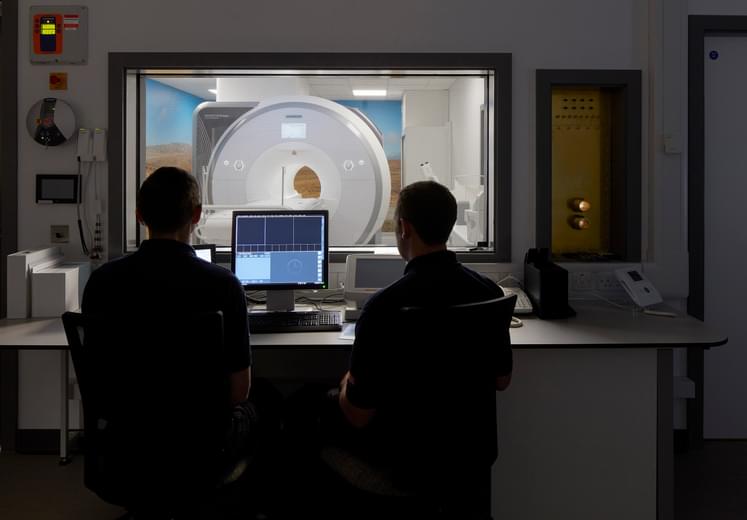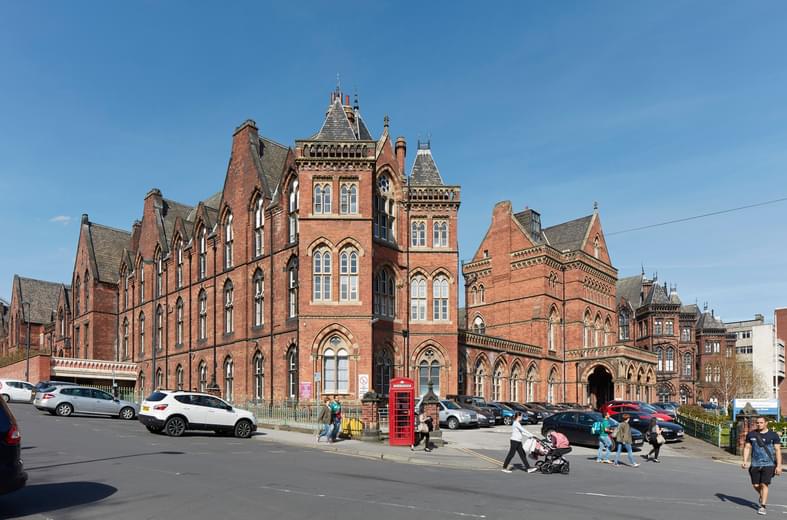 Modern healthcare facility set amongst a stunning Grade I listed building
Set within the Sir George Gilbert Scott building at Leeds General Infirmary, the Grade I listed Advanced Imaging Centre combines a new, state-of-the-art hyper-polarising MRI facility within the sympathetically preserved historic building.
A key design decision was made that the project should emphasise the history of the building, by retaining the height of the existing windows and ceilings, whilst simultaneously creating a comfortable, safe and secure healthcare environment.

The new reception area achieves just this with incorporated bulkhead lighting and acoustic rafts which create the illusion of a lower ceiling height. Due to the nature of the facility, reducing peoples' stress whilst using the building was key, and lower height levels helps to create a more calming, relaxed space to support this.
The main corridor is used by patients moving from one room to another. It was important that we adopted a simple, minimalist design approach, using only a natural colour scheme of white, great and mustard as well as making use of natural light, to create a tranquil environment.
Project summary
Client
Leeds Teaching Hospitals NHS Trust (LTHT)
Includes
State-of-the-art MRI facility
Team
Meet the team behind the project
Contact
Interested in
learning more?
Learn more about 'Advanced Imaging Centre' and other projects by reaching out to one of our team
Get in touch