Arcadia Library and Leisure Centre
Levenshulme, UK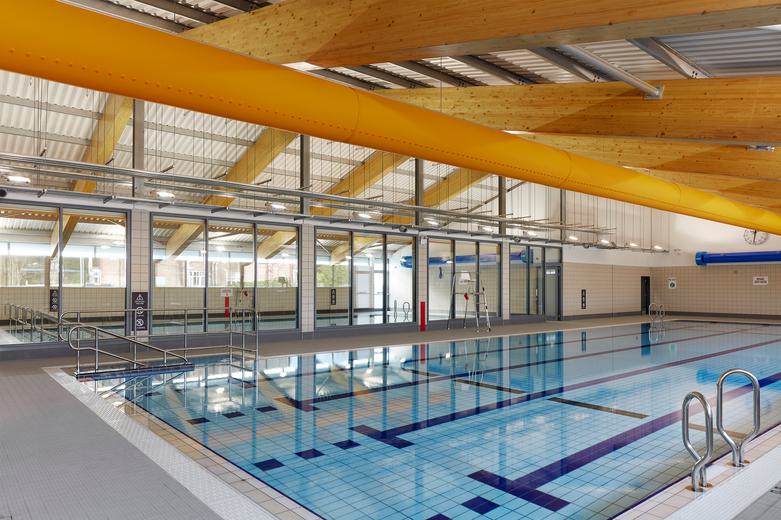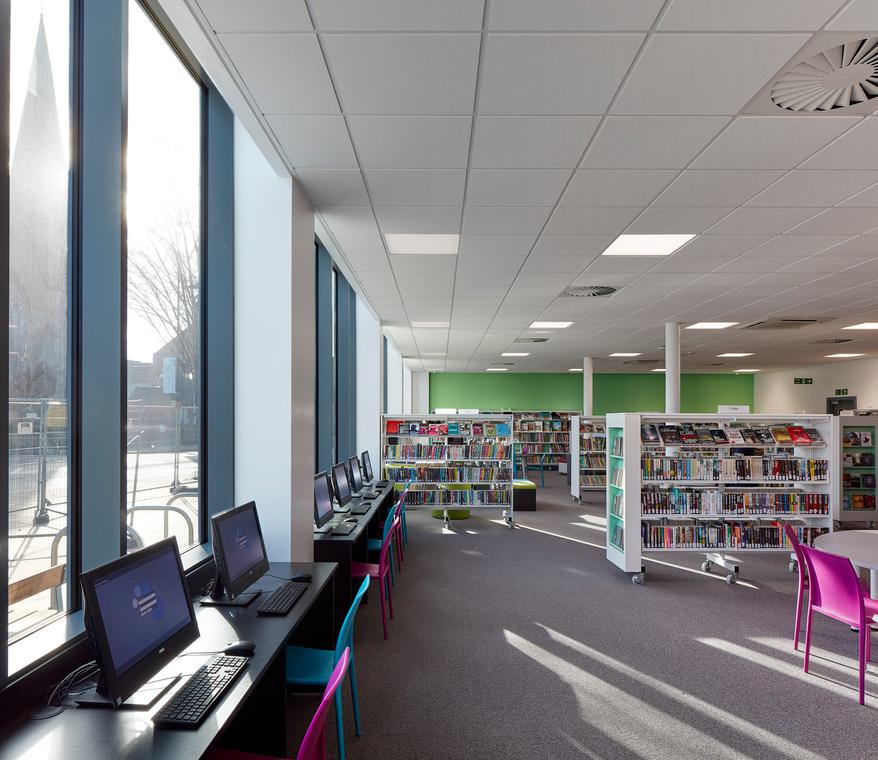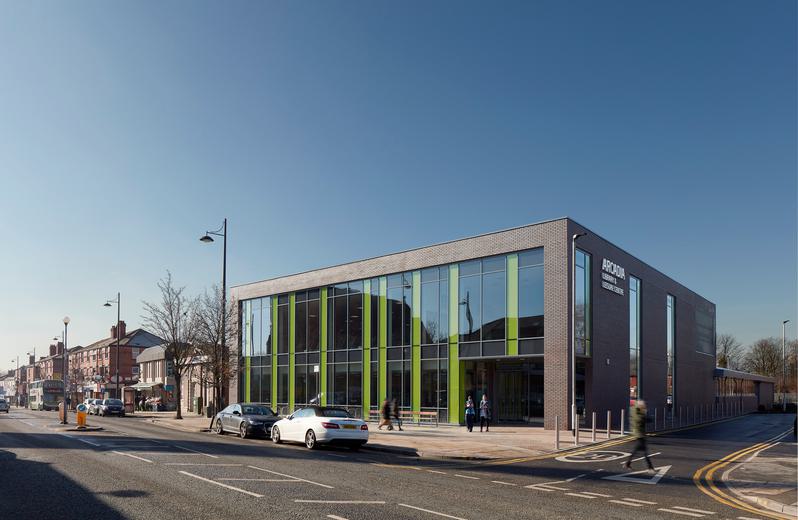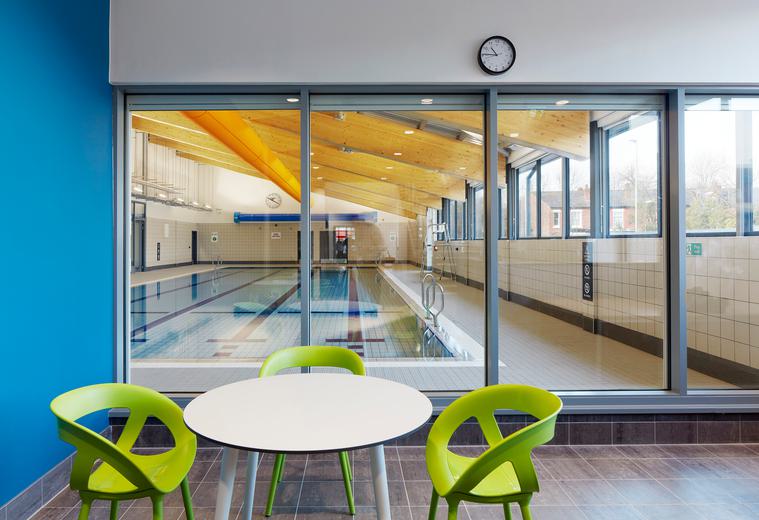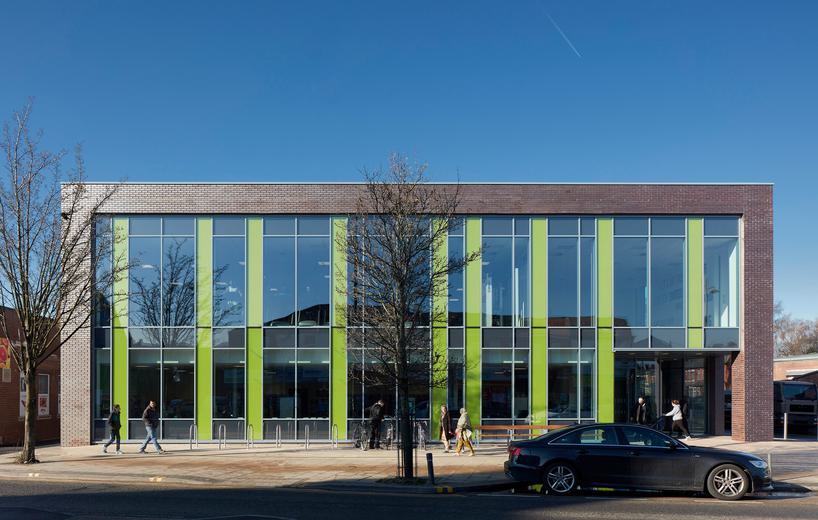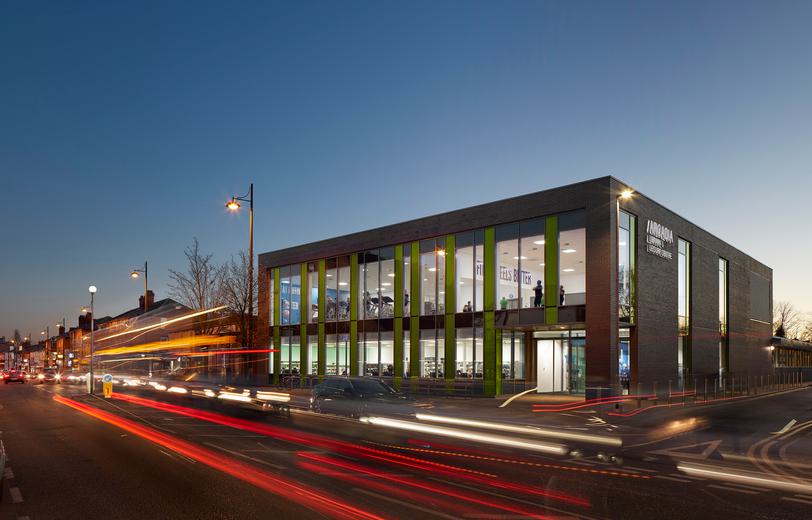 Exciting community leisure centre in the heart of Levenshulme
Following our successful delivery of multiple leisure centre projects for Manchester City Council, we were appointed to design Arcadia Library and Leisure Centre - a fantastic hub for health and community facilities, in one striking development.
The building integrates a community library, 60-station gym and studio and two swimming pools, one larger, 4-lane community pool and a smaller pool which can be closed off by shutters on the partition wall for more private usage, such as women's only sessions and exercise classes.
The library provides visitors access to a fantastic range of books for all ages, as well as a suite of computers, free wifi, comfortable seating and study spaces for more inclusive use.
A key project objective was for the facility to be highly visible to the local community from its location on the busy Stockport Road. We achieved this by placing the library at the front of the ground floor and the fitness suite on the first floor, facing the main road.
Its prominent positioning in the town helps to welcome more people from the local community, with a wide range of abilities, to use the centre, improve their health, wellbeing and enjoy the community activities.
The development blends in gracefully within its prime location with a traditional brickwork cladding finish to reflect the surrounding area. Double height glazing was also used to open up the space, bringing in a flow of natural daylight in and enabling views out from the centre.
Project summary
Location
Levenshulme, M19 3PH
Client
Manchester City Council
Team
Meet the team behind the project
Contact
Interested in
learning more?
Learn more about 'Arcadia Library and Leisure Centre' and other projects by reaching out to one of our team
Get in touch