Huddersfield Leisure Centre
Huddersfield, UK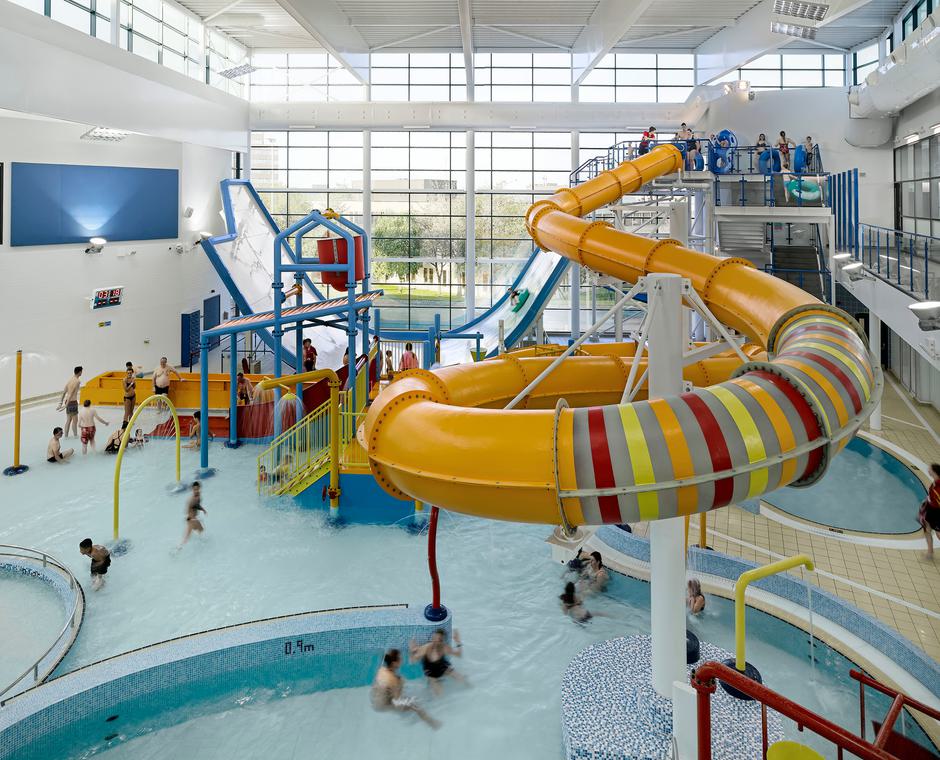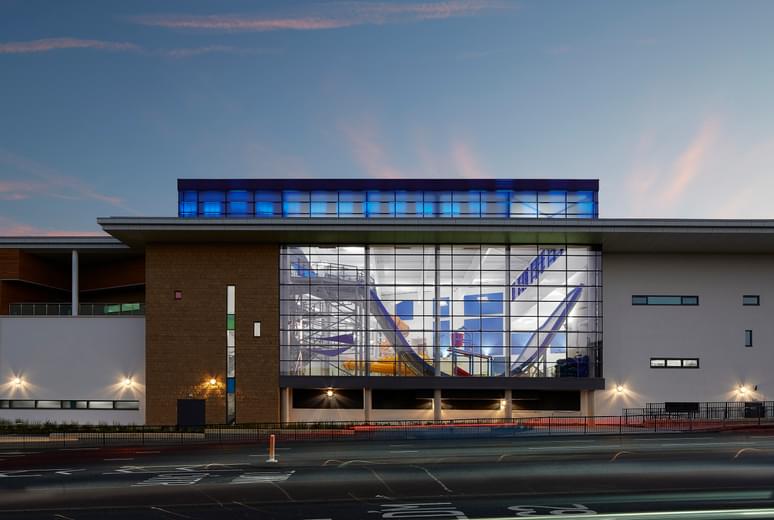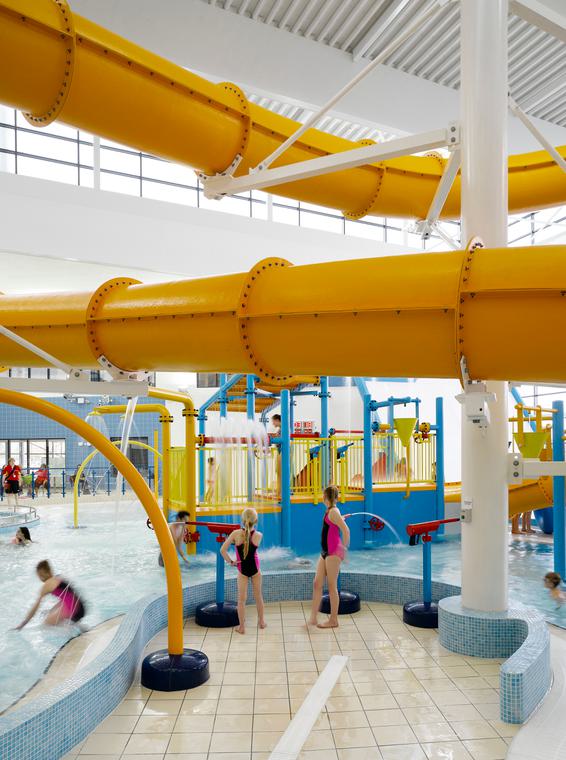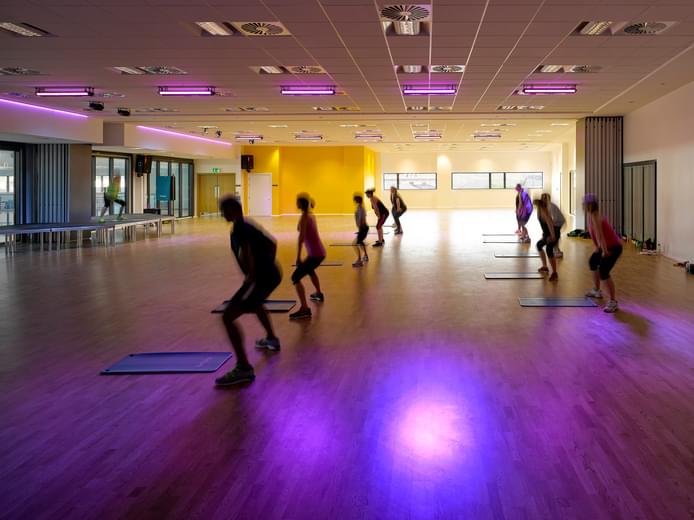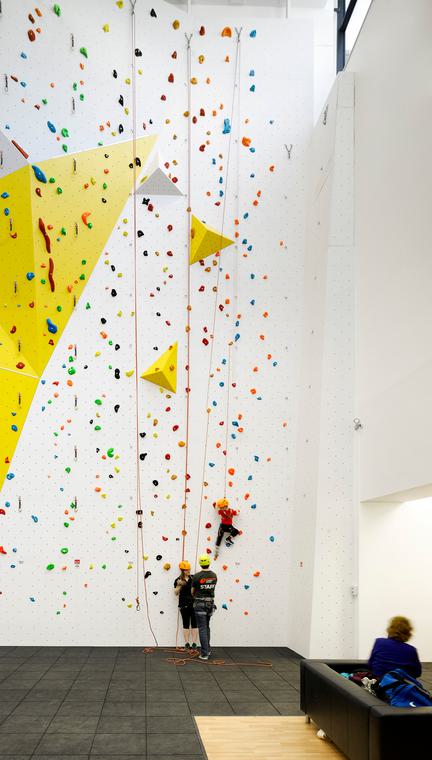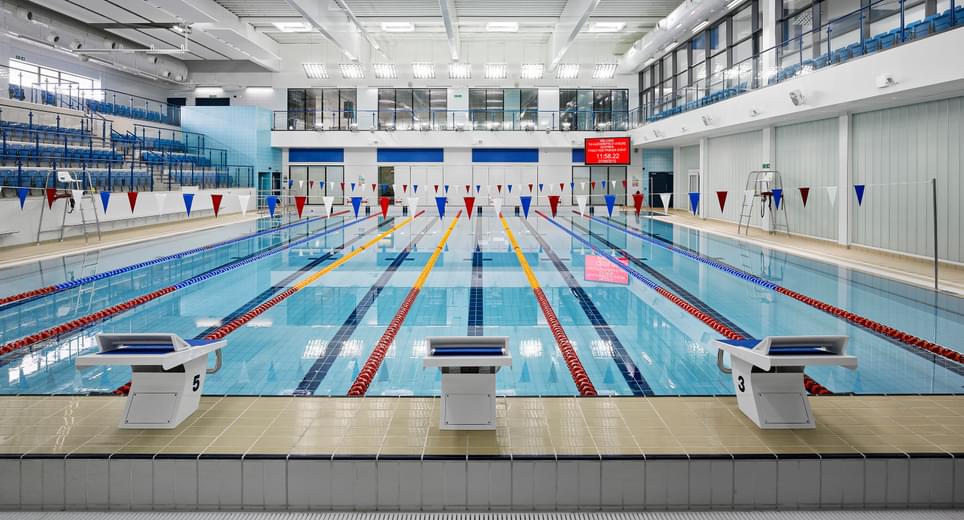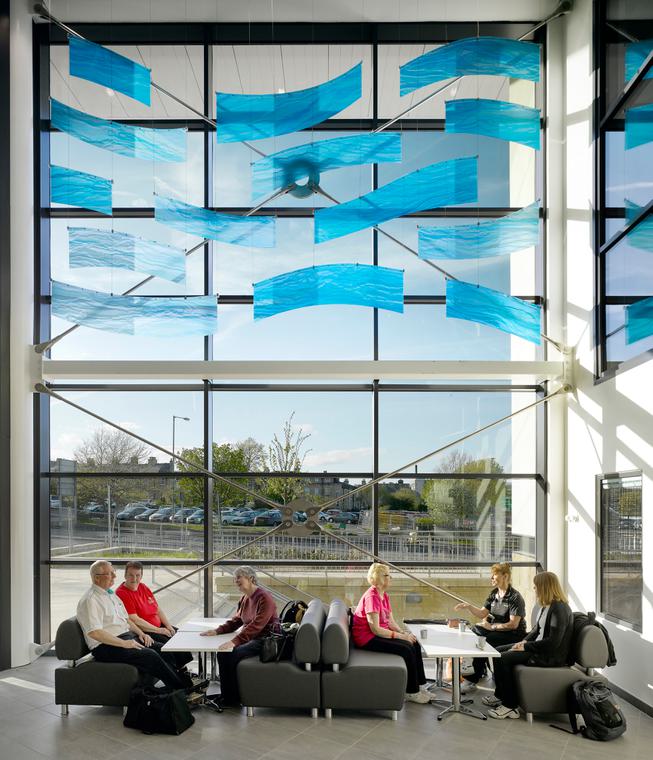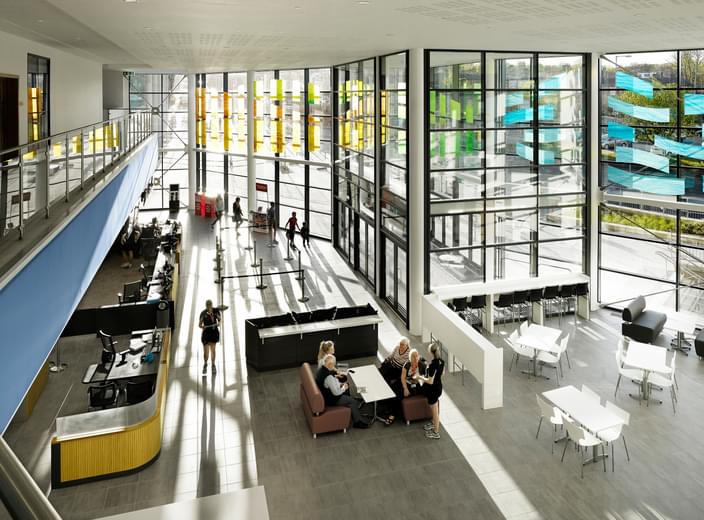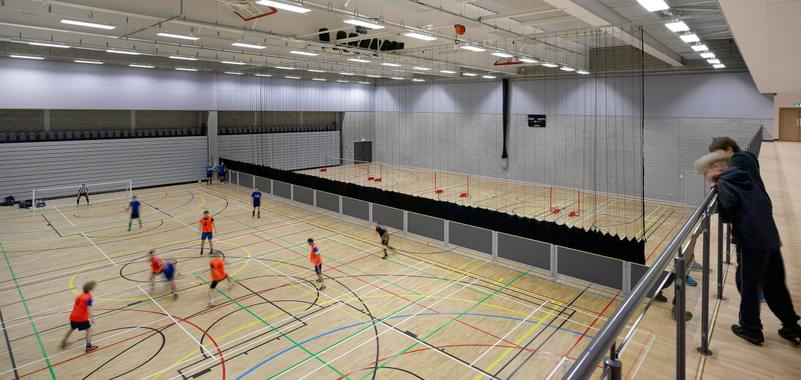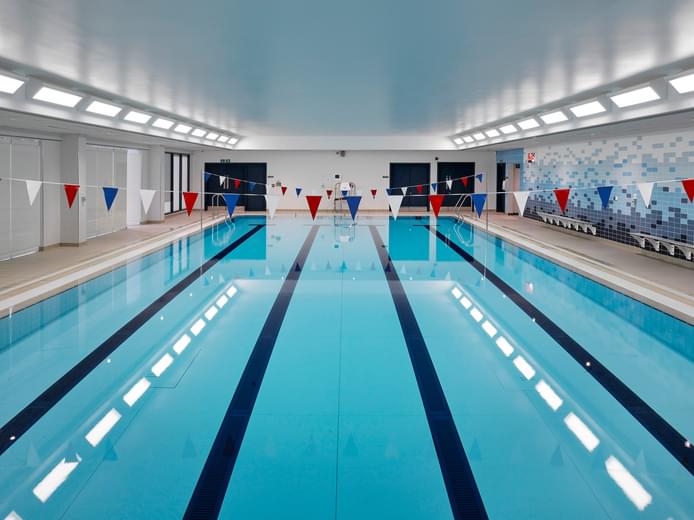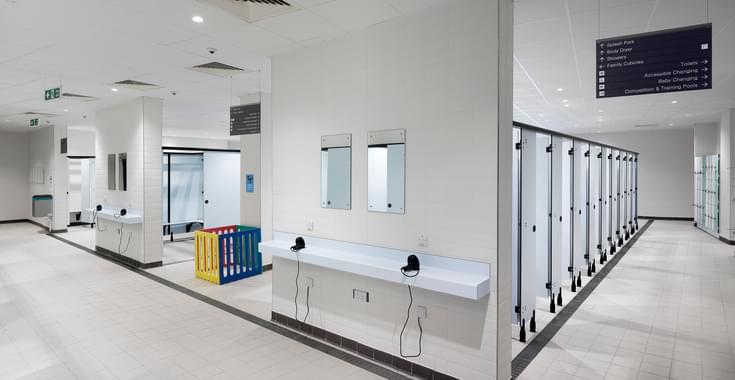 A striking facility improving people's health and wellbeing
Huddersfield Leisure Centre is a striking central sports facility supporting Kirklees Metropolitan Borough Council's vision to improve the health, wellbeing and fitness of the local community.

The leisure centre sits in a prominent location on the town centre's main ring road, helping to attract visitors with increased access and visibility. Revitalising the area, the project provides national, local and community users with fantastic, high-quality facilities, unrivalled in the area.

The high specification facility provides a range of specialist fitness and activity spaces, including a 25-metre national short course competition pool, a trainer/studio pool with a movable floor, and a leisure pool with interactive water features, water flume and sidewinder.
Its dry facilities include squash courts, a 15-metre climbing wall, bouldering wall, 12-court sports halls, large gym, fitness studios, cycle studio and combat room.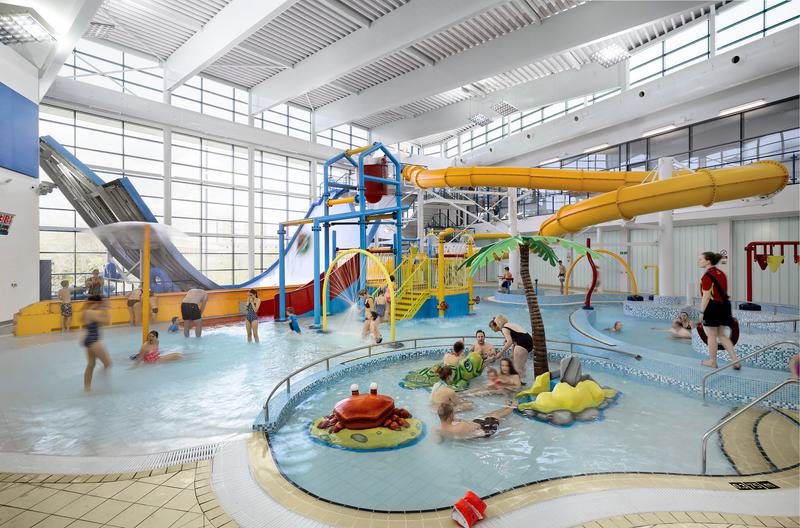 Creating an environment all members of the community can enjoy
A key element to our client's brief was inclusivity. The council was passionate about ensuring all groups of people, extending to both the general public and staff members, could enjoy the facilities. This meant the centre needed to accommodate the community as a whole and not just any specific group.
Working closely with our client and Changing Places Consortium, our considerate design provides disability access to both sporting and non-sporting activities, from changing room, shower and toilet facilities to the training and activity areas.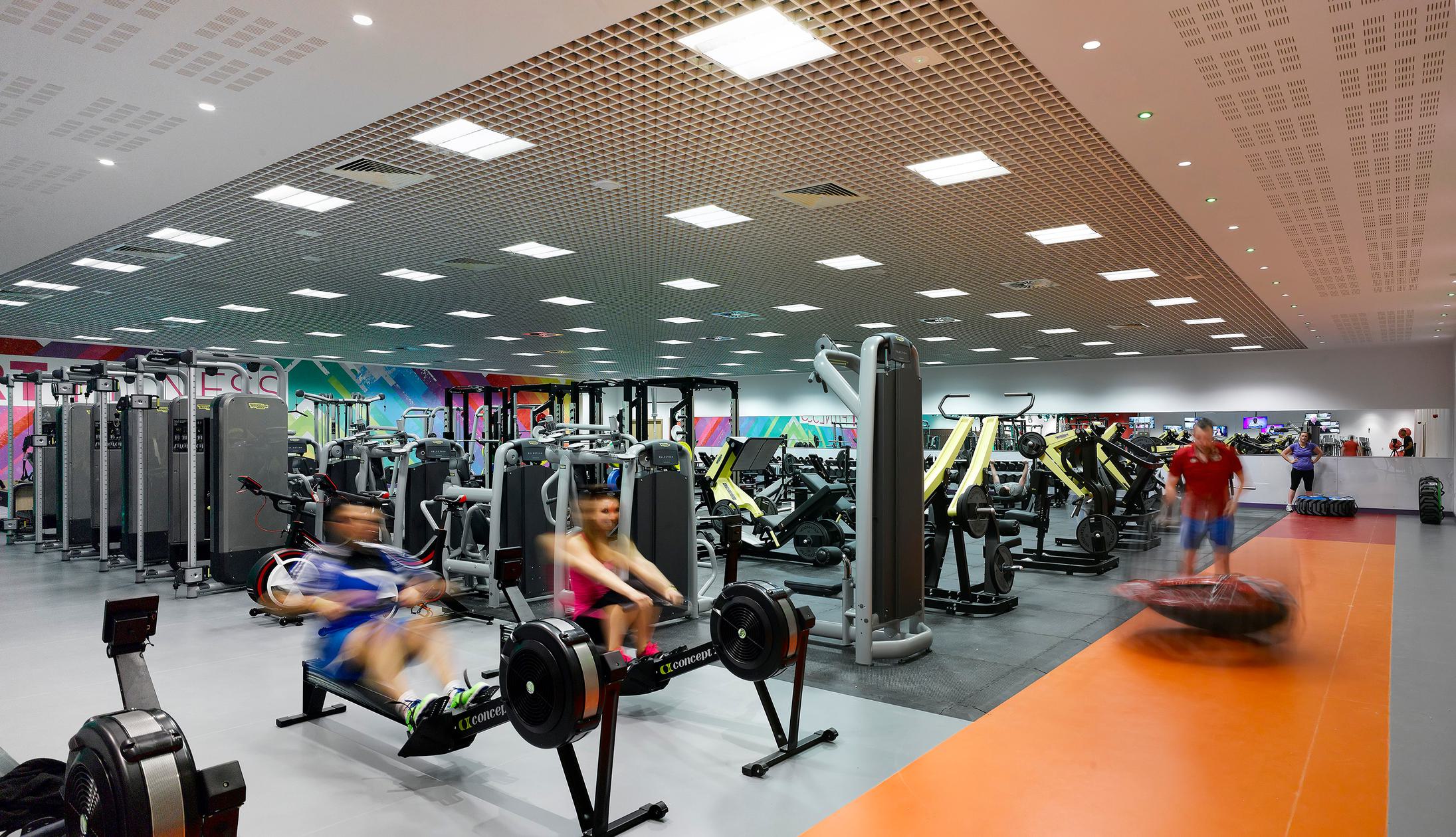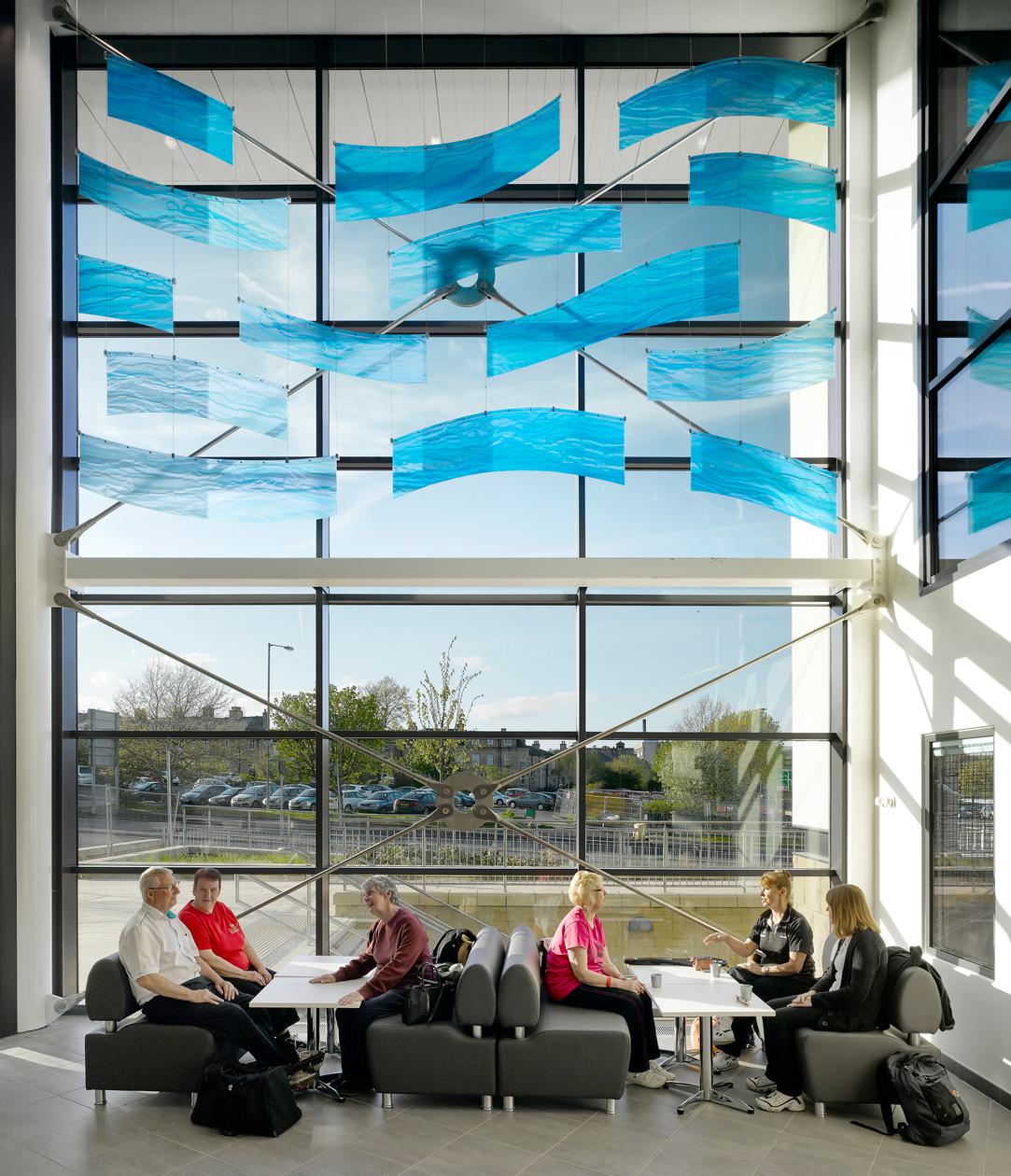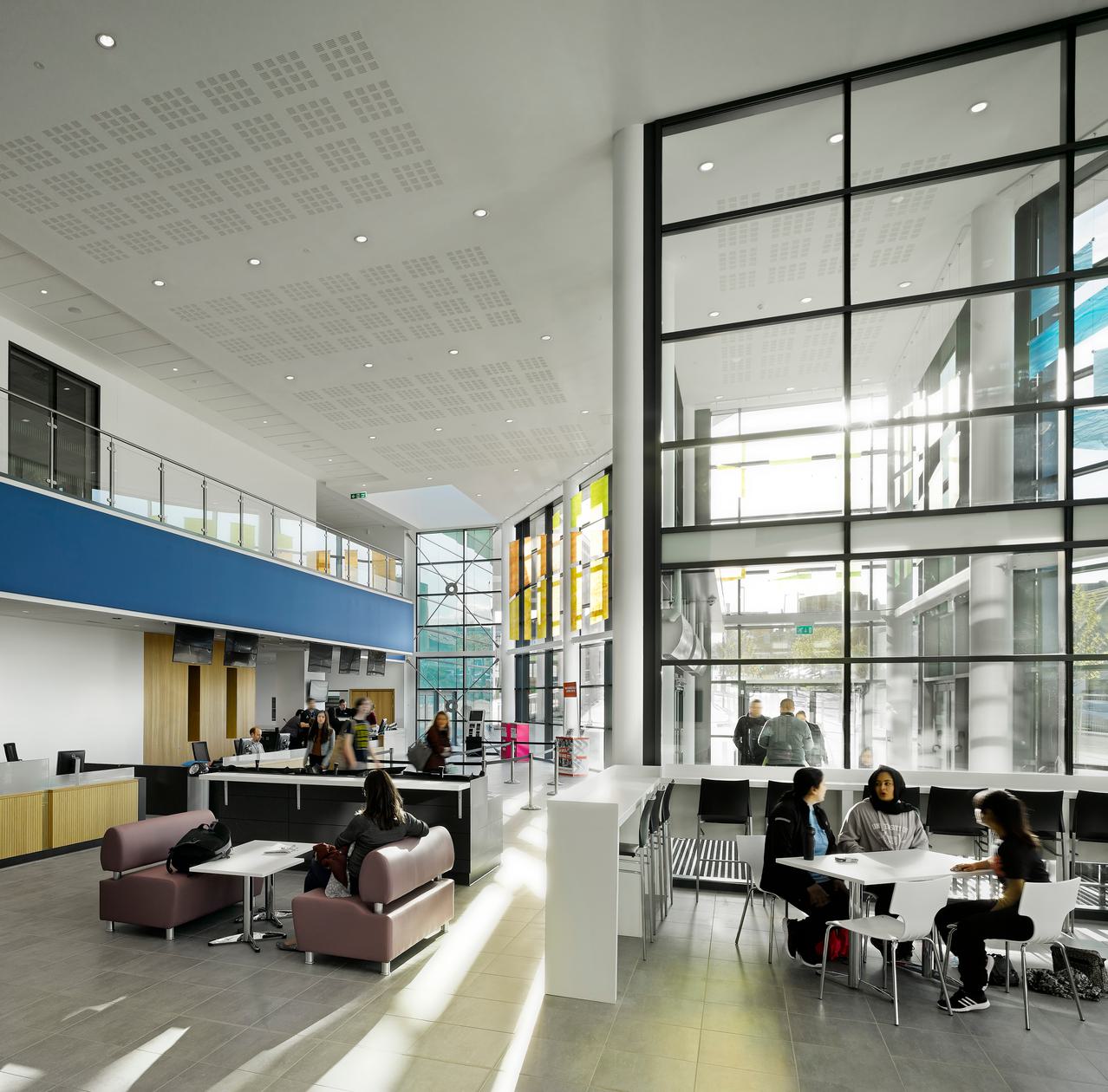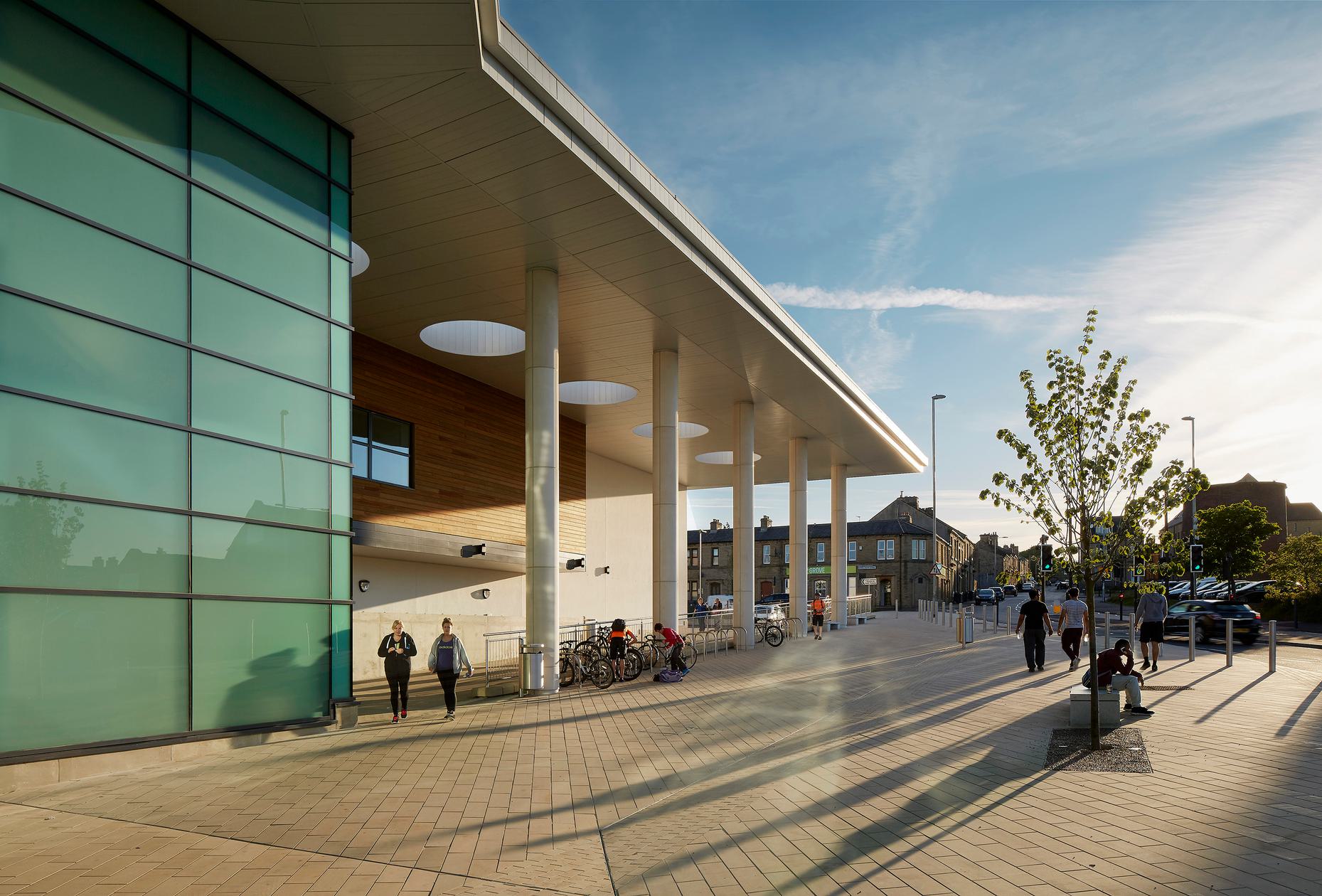 design process
A strong emphasis on community inclusion and sustainable energy use
Another key element to our client's brief was to achieve a mix of sports uses that would be economically viable. Working with both our client and groups from the local community, from sports clubs to schools, who helped guide our design outline and see it evolve. Assisting in bringing our ideas to life, we took advantage of BIM which enabled us to easily communicate drawn information to non-technical people.
It was also important that people found the building clear and easy to navigate. A spacious, double height main central area of the centre helps to divide the wet and dry zones, guiding visitors with ease. Adding to its bright, open and welcoming aesthetic, the central hub area features artwork especially designed for the project by community artist Stella Corrall, as does the foyer and cafe area.
To improve people's wellbeing and their enjoyment of the space, we ensured the building provided a good indoor environment. A combination of non-toxic materials and finishes as well as enabling adequate daylight and fresh air throughout helped to achieve this. Reducing its impact on the environment, we included grey water recycling, a biodiverse roof, and energy efficient building services controls, including intelligent light controls on PIRs.

Encouraging the use of more environmentally friendly modes of transport, the centre integrates cycle storage and safe, well-designed cyclist and pedestrian-friendly routes. Its convenient location also means it sits within close proximity to frequent public transport services, connecting the centre to popular areas of the town.

Project summary
Location
Huddersfield, HD1 4BP
Client
Kirklees Metropolitan Borough Council
Includes
25-metre national short course competition pool
Trainer/studio pool with a movable floor
Leisure pool with interactive water features, water flume and sidewinder
Squash courts
15-metre climbing wall
Bouldering wall
12-court sports halls
Large gym
Fitness studios
Cycle studio
Combat room
Team
Meet the team behind the project
Contact
Interested in
learning more?
Learn more about 'Huddersfield Leisure Centre' and other projects by reaching out to one of our team
Get in touch