Hough End Leisure Centre
Manchester, UK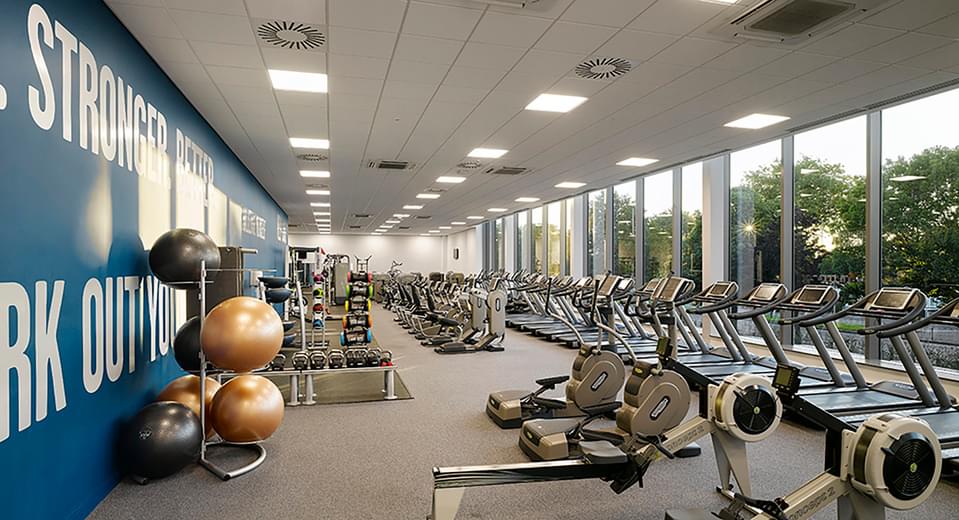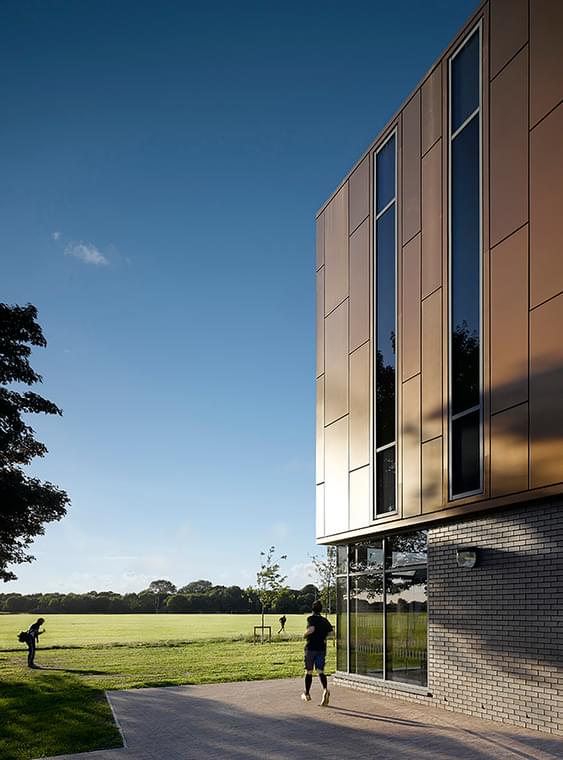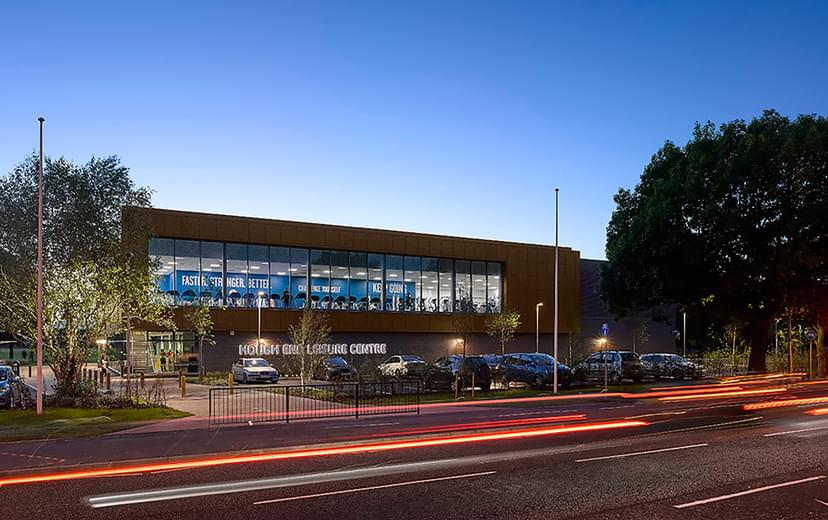 A refreshing new leisure centre with something for everyone
Hough End Leisure Centre is a most welcome response to Manchester City Council's vision to improve their choice of leisure facilities for all.
Sitting in a prime location along Princess Road, the development is highly visible to the local community, encouraging them to connect with their health, fitness and wellbeing.
The BREEAM Very Good rated development boasts a 25-metre, 6 lane swimming and learner pool, a state-of-the-art gym, two squash courts, a sauna and steam room and fitness studio.
To improve the sustainability of the site, planted trees are generously arranged around the outside of the building, supplying cleaner air as well as defining different routes to the centre.

The spectacular development is an exciting replacement of the existing facilities of Chorlton and Withington, which were tired and rather uninspiring to the general public.
With a diverse range of amenities that are suitable for both amateurs and professionals, the facility is flexible and accommodating to all.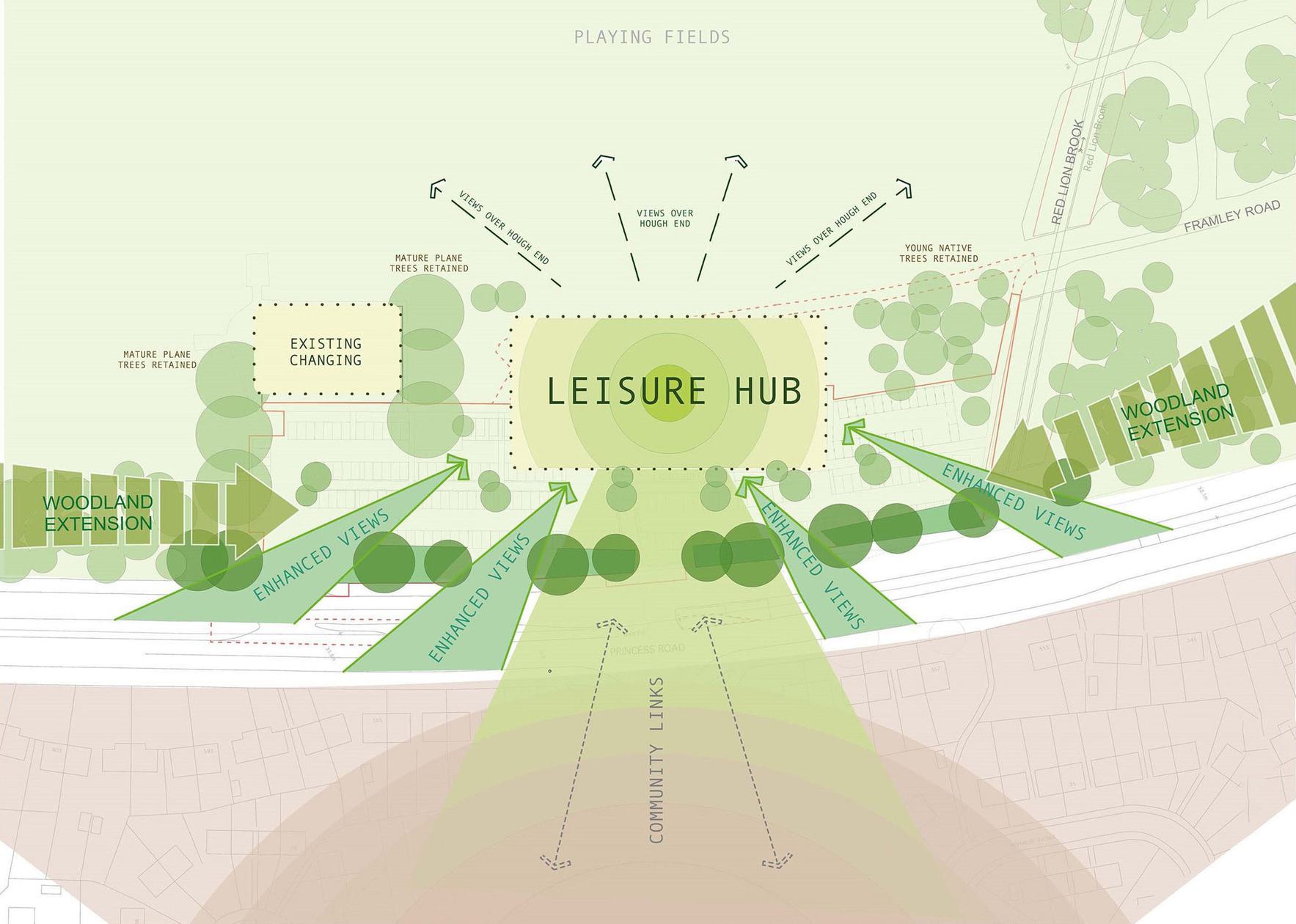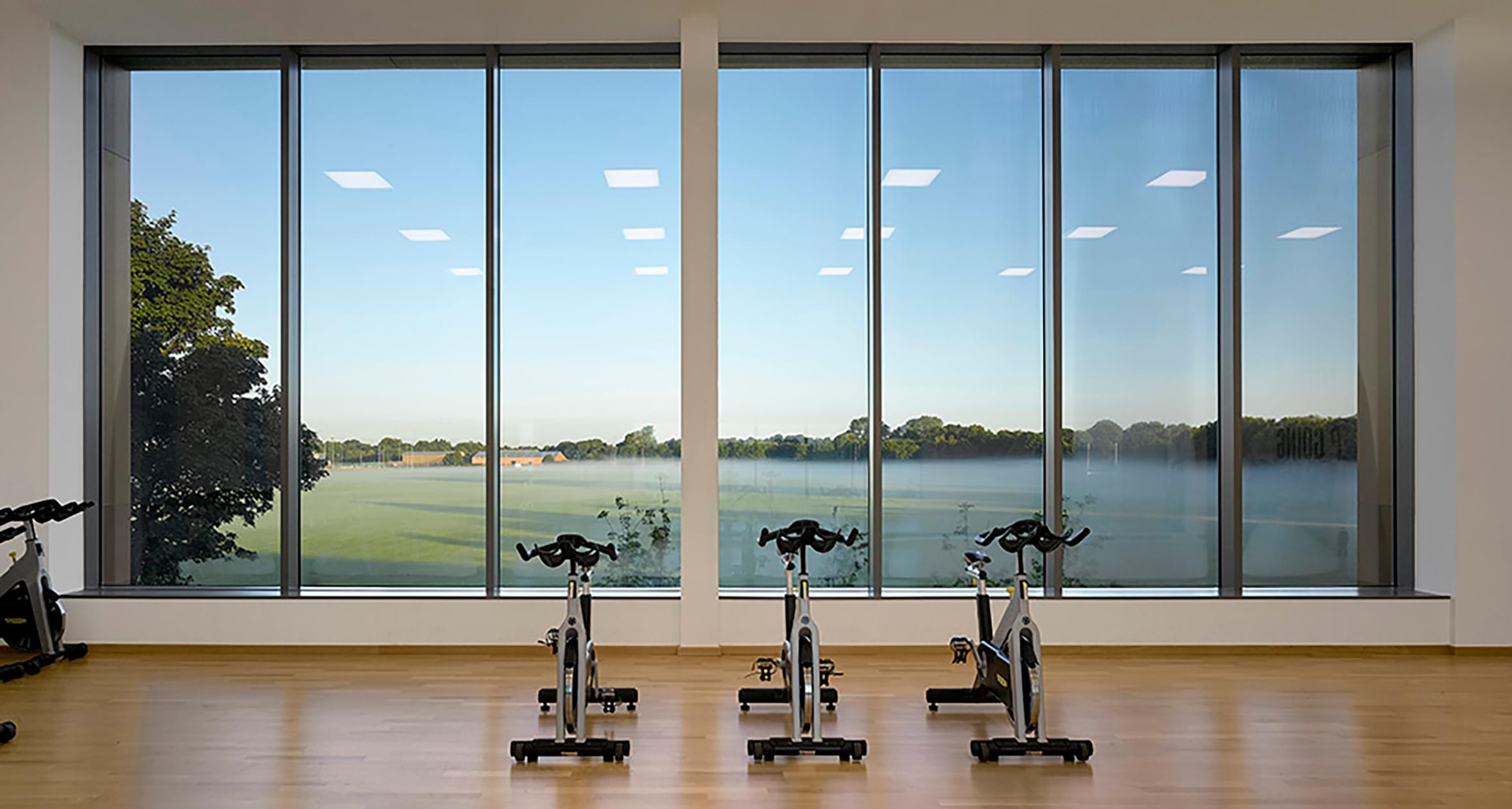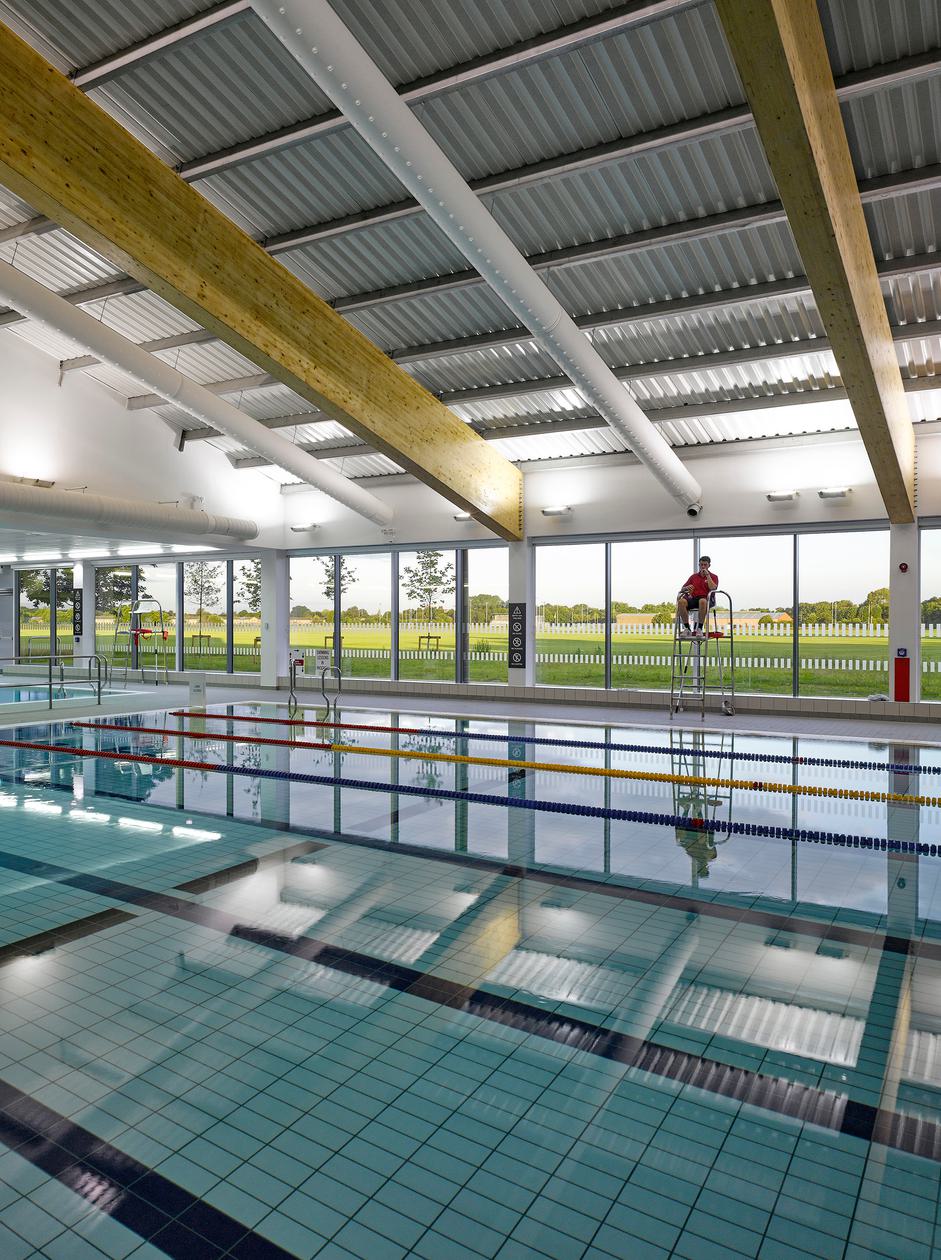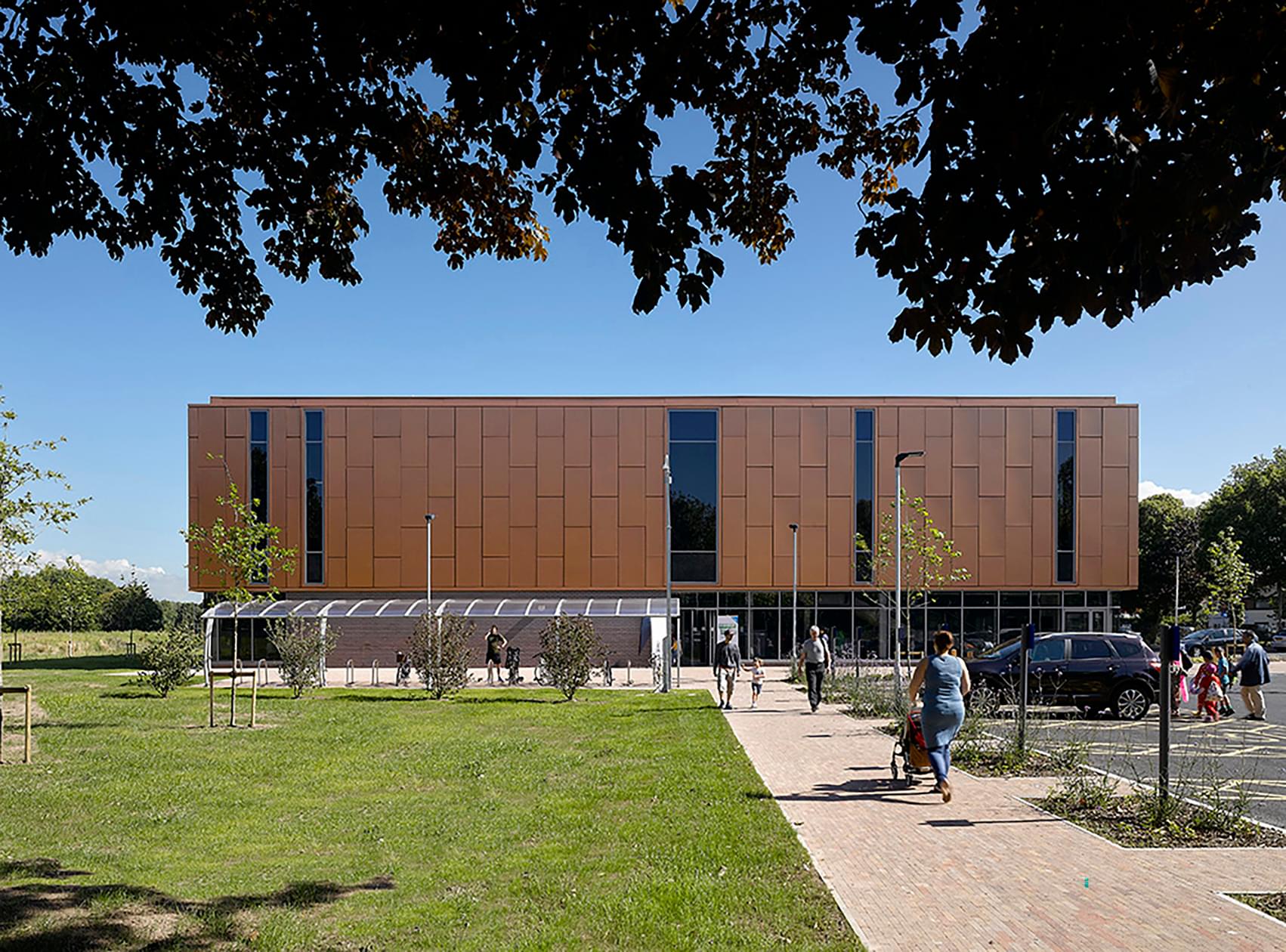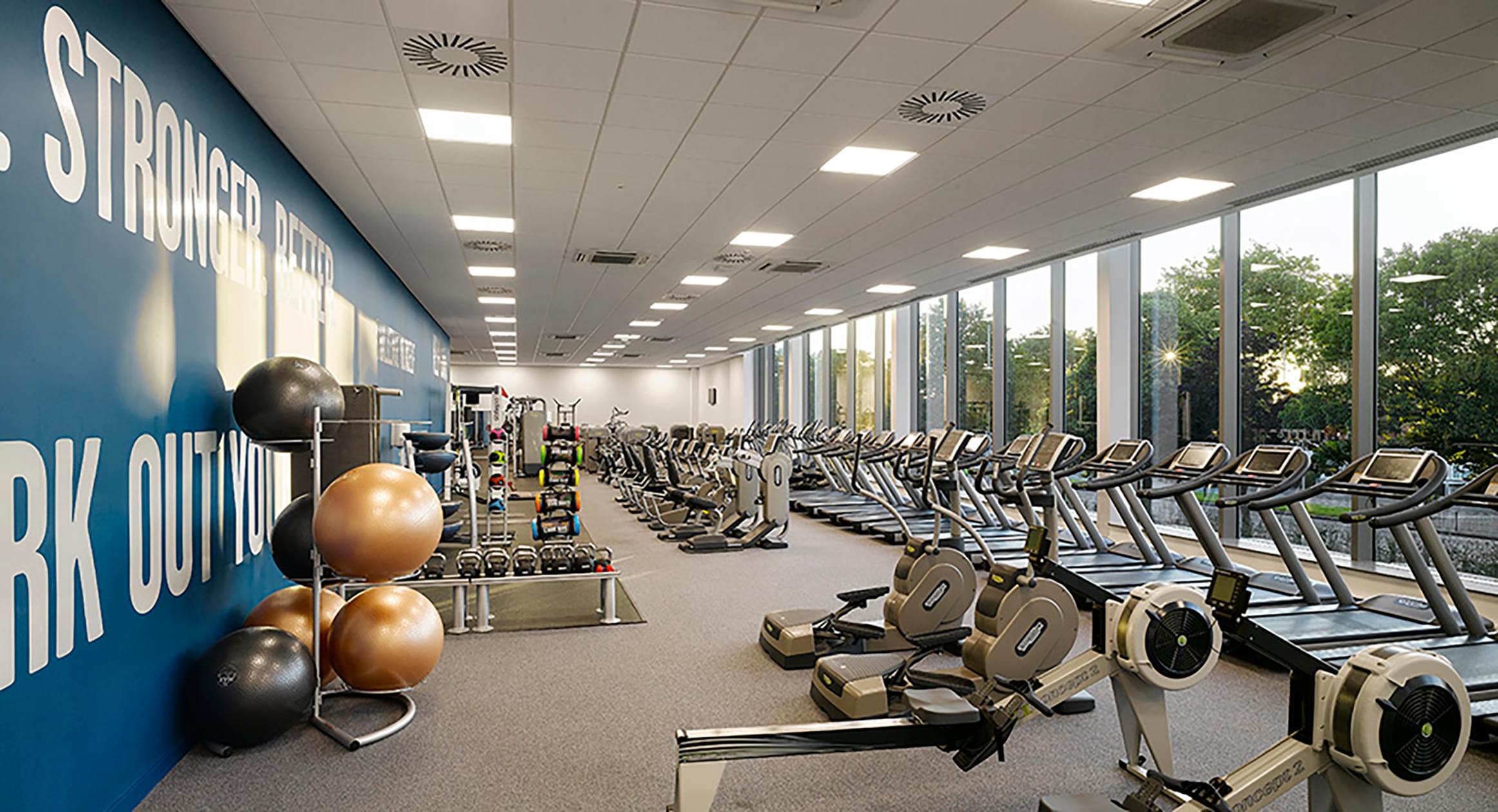 design concept
Taking a considerate design approach
Throughout the design process, we developed a strategic response as to where the development would sit, ensuring it was within close proximity to the outdoor playing fields.

It was important that the building embraced views of the surrounding vista. With stunning floor to ceiling glazing, visitors enjoy a unique perspective of the outdoor areas.

The design also contributes to improving the health and wellbeing of visitors. An abundance of air, space and light flows gracefully throughout the development, with thanks to glass windows and good air circulation.
The development sits as an exemplar in sustainable design. With passive and energy efficient design solutions, the building minimises energy demand, overall decreasing building cost and maintenance.
We maximised the indoor space to its full potential to highlight clear way finding as well as reducing wasted circulation. Our excellently positioned reception is a welcoming addition and helps guides visitors efficiently around the space.
Project summary
Location
Manchester, M20 1HD
Client
Manchester City Council
Environmental
BREEAM Very Good
Team
Meet the team behind the project
Contact
Interested in
learning more?
Learn more about 'Hough End Leisure Centre' and other projects by reaching out to one of our team
Get in touch