Practice News
How the RIBA AHR Scholarship empowers students and promotes inclusivity

by AHR
As passionate supporters of equal rights to education and as part of our commitment to support inclusivity in the profession, we have been running the RIBA AHR Scholarship programme since 2008.
The aim of the scholarship is to address a perceived lack of inclusivity at the Part II stage of the professional qualification in Architecture. It achieves this by supporting talented students who have demonstrated a commitment to their studies and to the profession, who might struggle to cover the costs associated with their course.

The scholarship offers professional mentorship, support from colleagues, access to valuable technical resources for learning and growth, the invaluable experience of contributing to a live practice environment as part of a four-week, paid work placement as well as a £6,000 grant to go towards studies.
Discover below the inspiring account of how Reem Taha Hajj Ahmad, our 2022 RIBA AHR Scholarship recipient, has embraced these opportunities over the course of the programme as her scholarship experiences comes to a close.

---
We had the opportunity to catch up with Reem during her work placement in London. She updated us on how she's getting on, the projects she's been supporting with as well as what's next in her scholarship journey. Check it out below.
One to one mentoring
Throughout the scholarship, Reem has been under the mentorship of London director David de Sousa and was excited to select AHR's London office as her work placement location.
During the sessions, Reem gained a fresh perspective from her mentor which opened up new horizons for her, enabling her to expand her understanding and contemplate different fields of interest.
For instance, before starting her initial interest lay in the education sector but after collaborating with David and exploring some of the residential projects being undertaken by the London office, she found her focus naturally shifted towards a desire to discover more about the interplay between different sectors and the way skills transcend between project types.

Support from a diverse and talented team
Additionally, throughout her work placement, Reem has enjoyed collaborating alongside her colleagues in a studio environment, especially when working alongside architect Pawel Piechowicz, who offered valuable feedback, support and guidance.
Reem has consistently expressed an interest in sustainable and compassionate design and back in March, had the opportunity to speak with director and head of sustainability Robert Hopkins who shared his knowledge on the subject matter. On the experience she comments,
"Rob provided me with a lot of great technical resources [for my project] and directed me towards helpful websites that I hadn't come across before. He was incredibly insightful and helpful."
She also valued the support of director Imran Kassim, who drives the use of innovative Modern Methods of Construction (MMC) within the practice.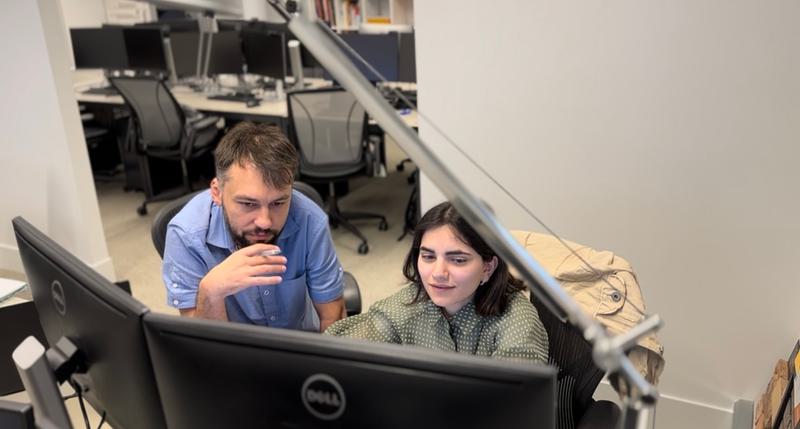 Technical resources
During her work placement, Reem assisted in the development of a modular mixed-housing project. The project's emphasis on modular construction aligns with sustainability goals by effectively eliminating material waste and reducing energy consumption, as well as cutting labour time and costs. This approach significantly enhances the efficiency of designing and delivering such a vast scheme.
The experience greatly improved Reem's learning and personal growth, especially as an individual passionate about sustainable architecture. By providing her with hands-on exposure to the practical application of sustainable principles in a large-scale project setting, as well as the technical resources to do so.
Insight into our practice
Reem's industry knowledge, skills, and confidence have grown exponentially as she gained insights into the workings of an architectural practice. This exposure has enabled her to collaborate effectively with her colleagues and benefit from their wealth of expertise, resulting in a significant boost to her professional development.
Moreover, the four-week London work placement significantly contributed to Reem's immersion in the industry, helping her to make industry connections during her university summer break.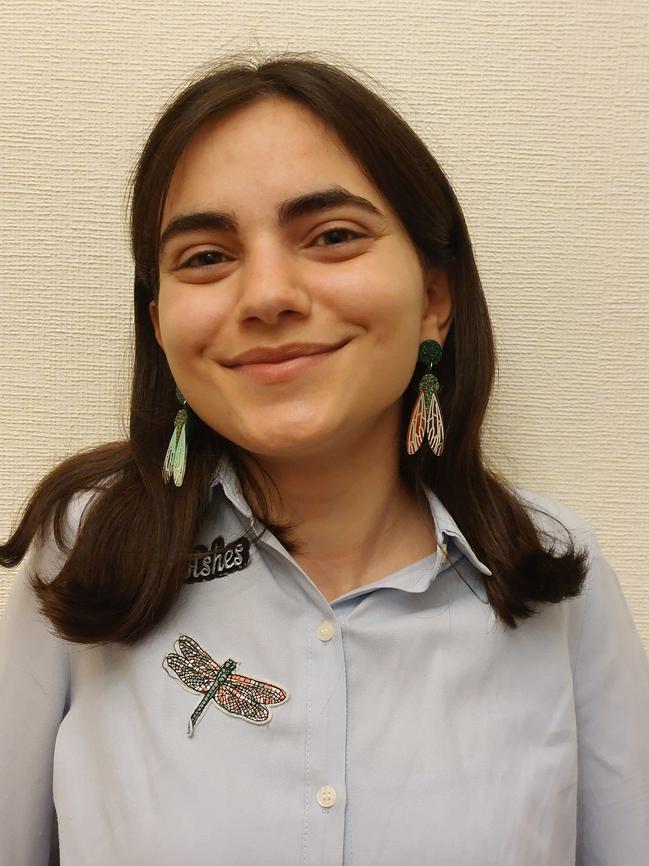 Applications for the 2024 scholarship will be shared early next year. Keep an eye out and stay in the loop by following our social media channels below. You can also get to know us a bit better by visiting our profile here.
---
You can learn more about our 2023 winner of the scholarship here.
Posted on:
Aug 3rd 2023
Topics: