Wrexham Maelor Adult Mental Health Unit
Wrexham, Wales
A thoughtful design prioritising comfort, safety and discretion
The Adult Mental Health Unit is designed to complement the therapeutic interventions of its staff by providing single bedroom accommodation in light, airy and comfortable wards.
Part of the Welsh Estates Framework Programme, the project is a reprovision of mental health services previously housed in accommodation on the Wrexham Maelor Hospital main site, which had grown tired and was no longer fit for purpose.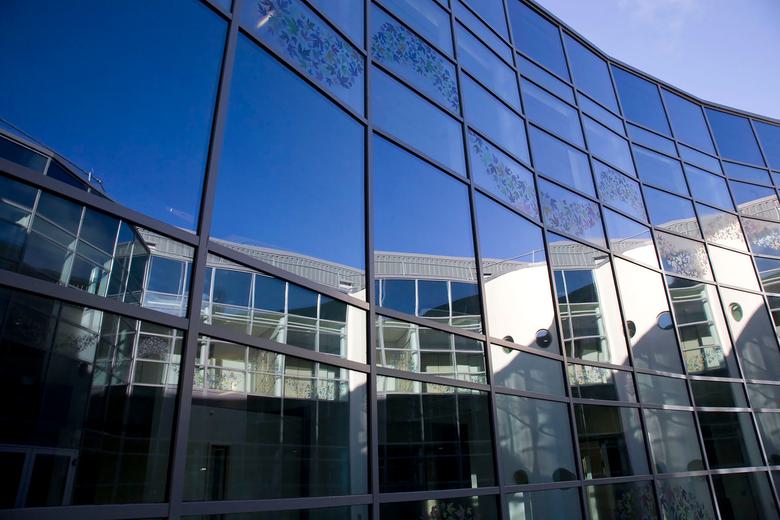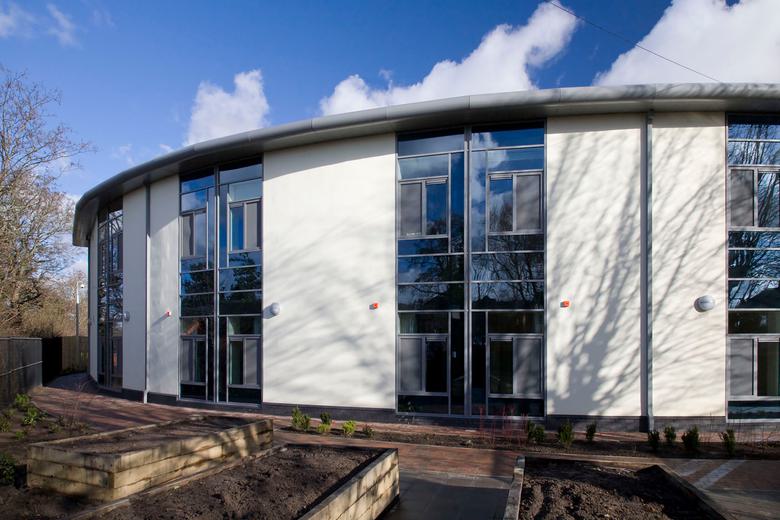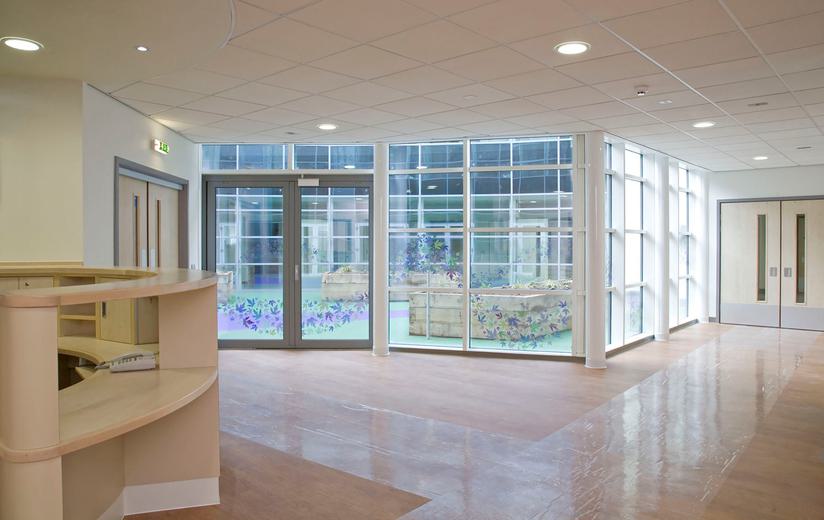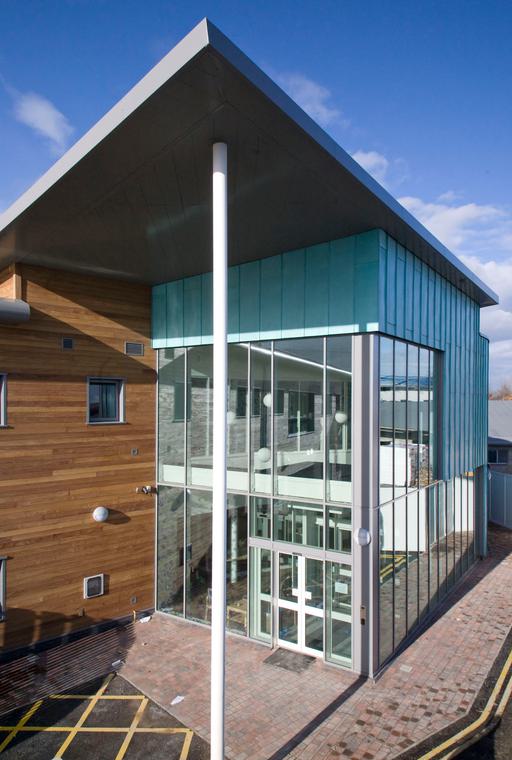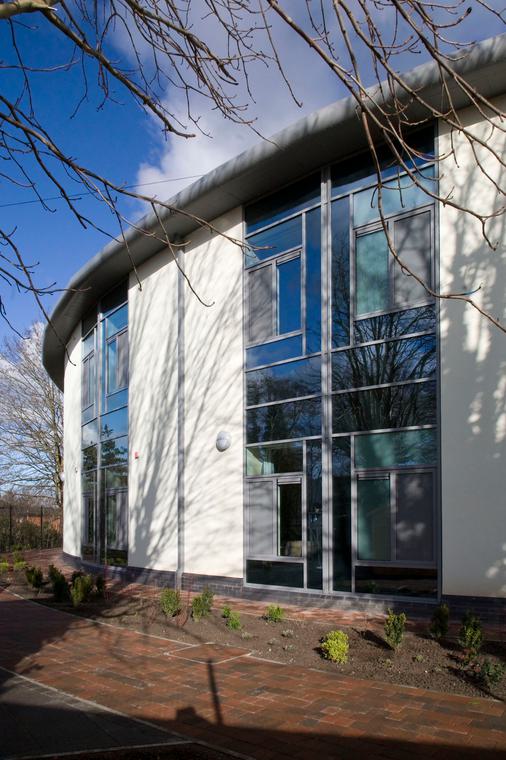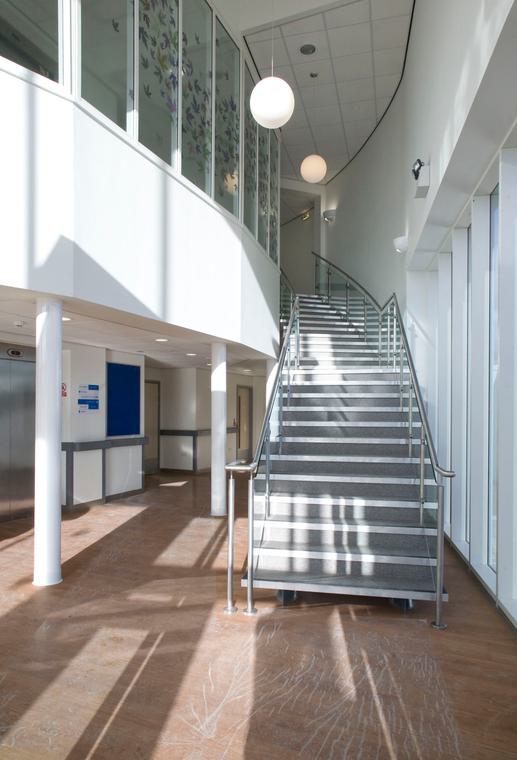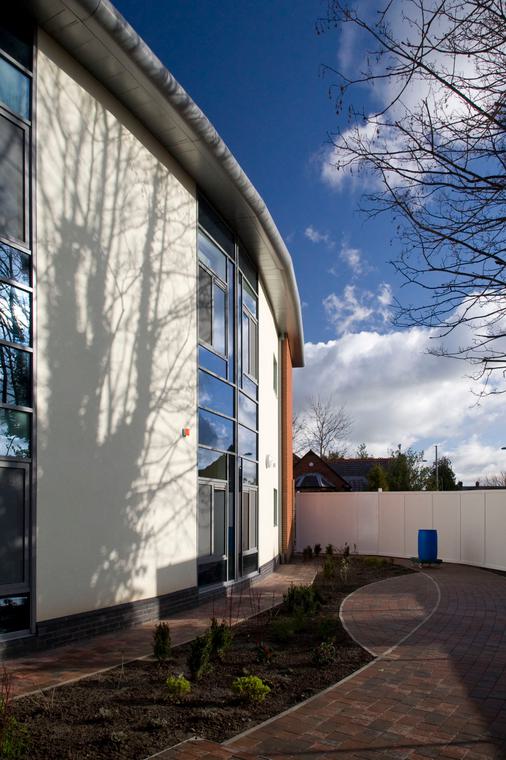 Creating a bright, welcoming and secure facility
A key design concept was to ensure the facility enabled discrete entry and assessment whilst still providing a separate, bright and welcoming entrance foyer.
Integrating two, 18-bed acute wards, an 8-bed Psychiatric Intensive Care Unit, an assessment suite and ECT Suite, the facility also aids its staff in providing substantial shared activity facilities and supporting accommodation.
The concept for the ward areas was based around providing all bedrooms with views into landscaped garden areas whilst circulation routes were used to enclose a secure accessible courtyard.
A brief requirement was to ensure staff are able to safely monitor patients without overtly supervising their movements. We achieved this through high proportions of glazing to single sided corridors.
Project summary
Location
Wrexham, LL13 7TD
Client
Wrexham Maelor NHS Trust
Includes
Two 18-bed Acute Wards
8-bed Psychiatric Intensive Care Unit
Assessment Suite
ECT Suite
Awards
Shortlisted - Best Mental Health Design - Building Better Healthcare Awards - 2011
Team
Meet the team behind the project
Contact
Interested in
learning more?
Learn more about 'Wrexham Maelor Adult Mental Health Unit' and other projects by reaching out to one of our team
Get in touch