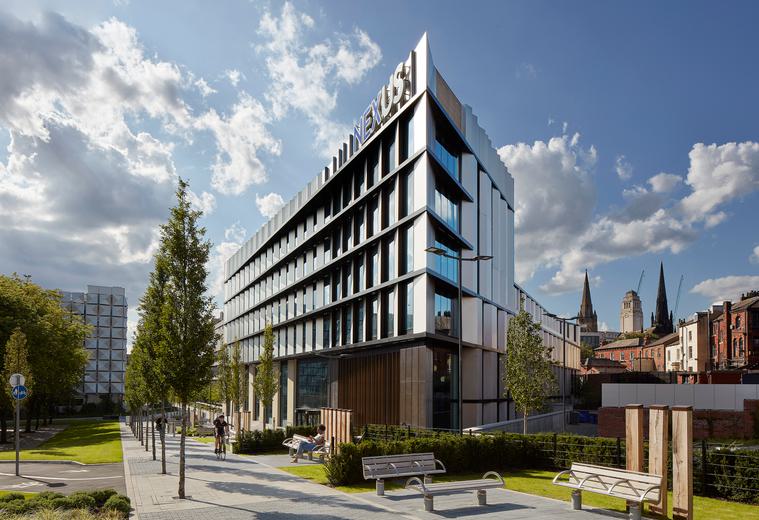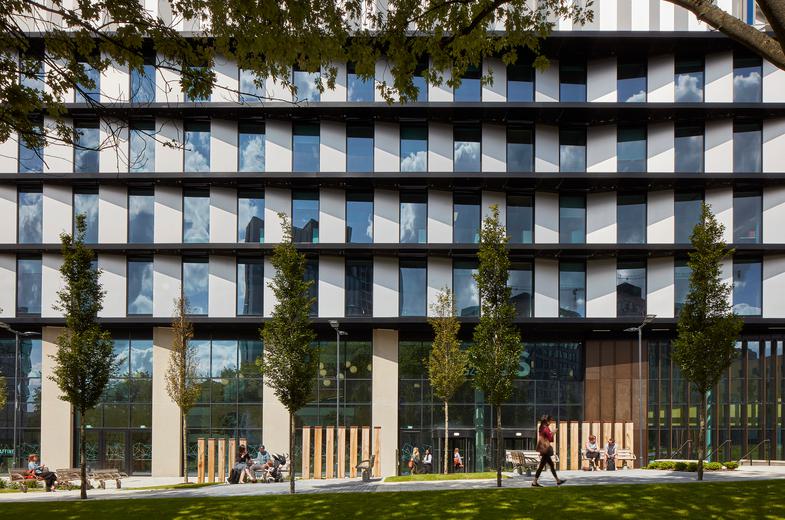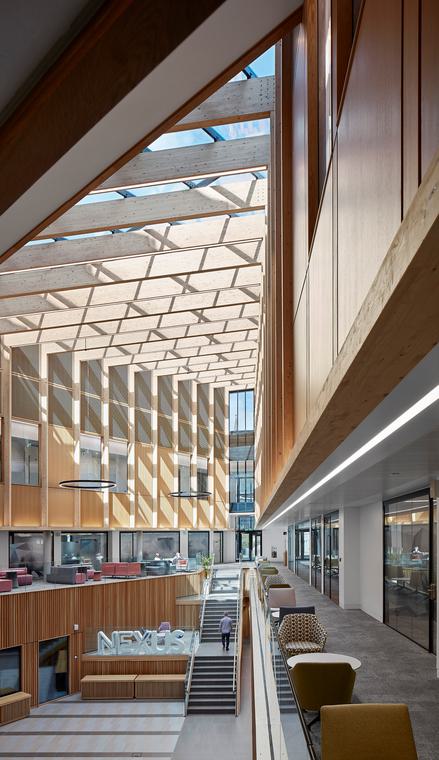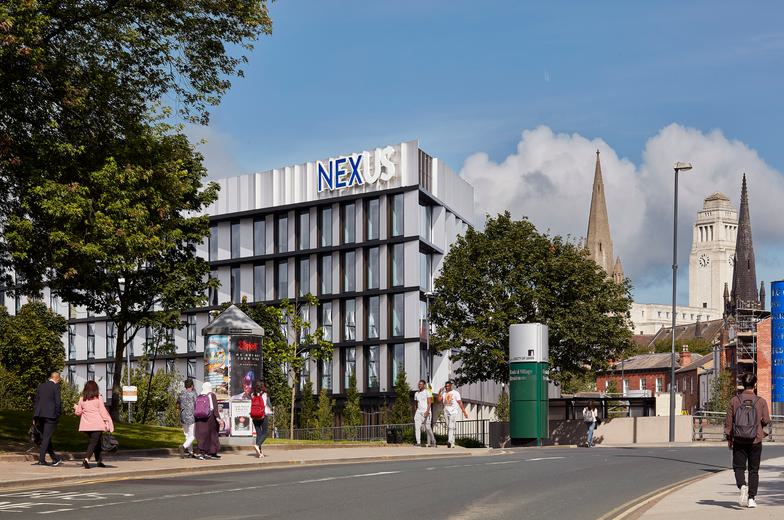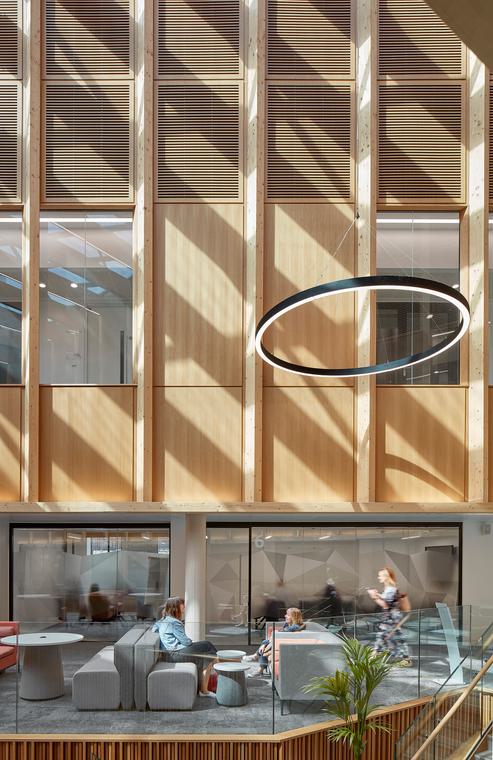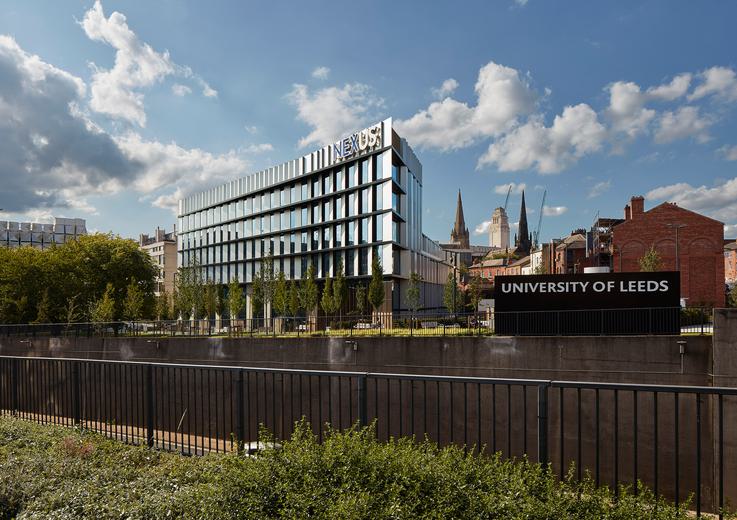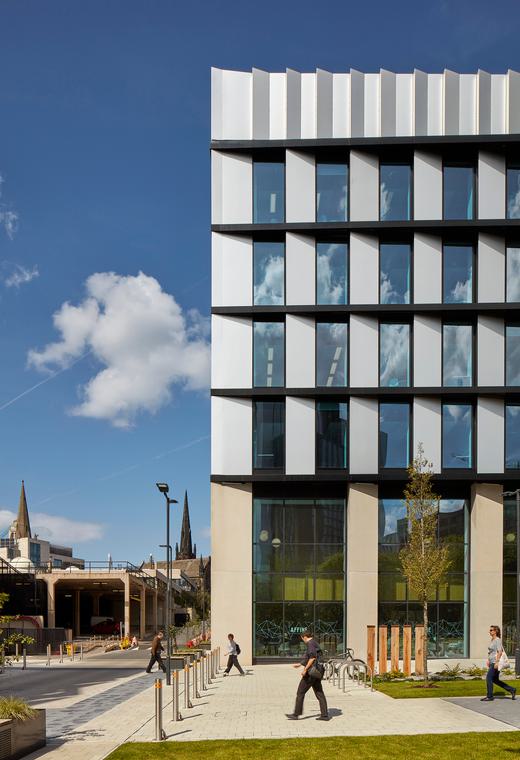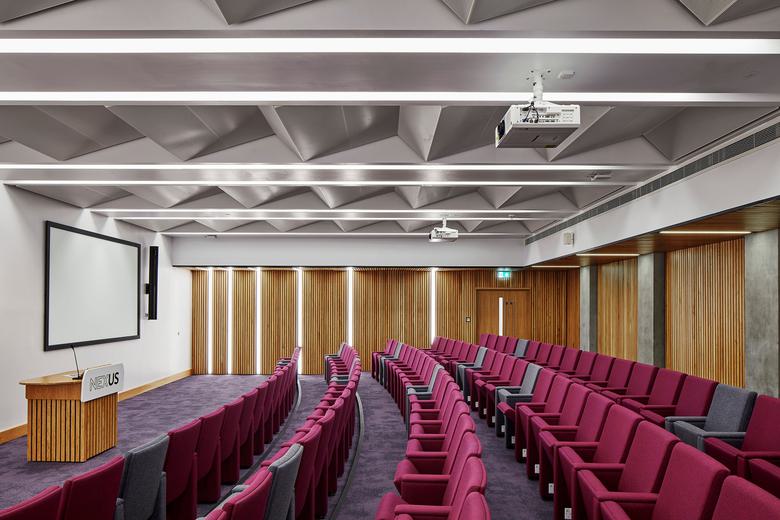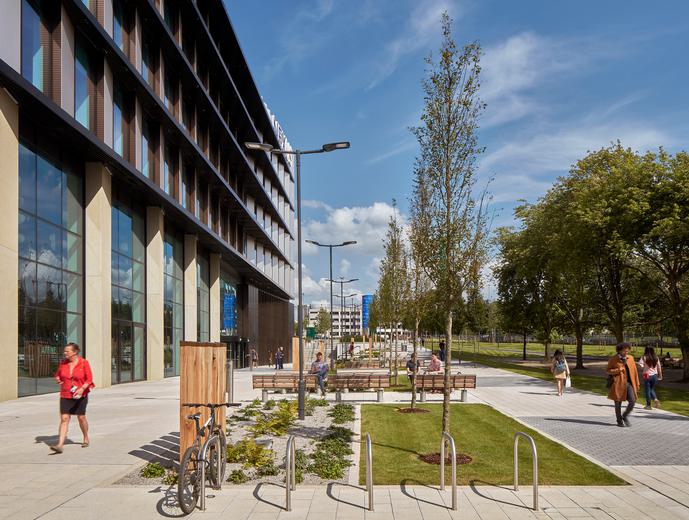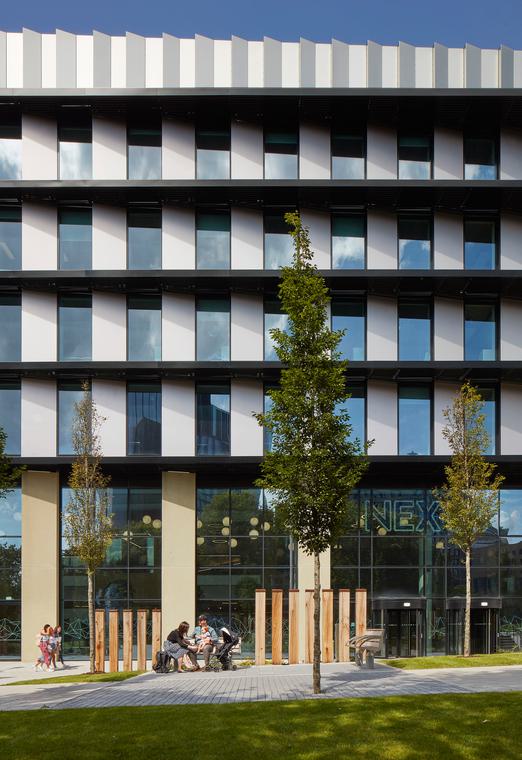 Connecting people and businesses through smart, innovative office space
A prime example of our excellent technical delivery expertise, Nexus is the new innovation and enterprise centre at the University of Leeds, connecting businesses with world-leading research expertise, facilities and talent.
With flexible, open office space, the innovation centre provides the space to grow and thrive for a community of like-minded people.
Collaborative working is encouraged with a triple-height communal space which sits at the heart of the development. The bright, open and airy cafe brings people together to eat, relax and socialise at their own pace.

To promote innovative working, the development also includes high-quality laboratory, seminar and lecture theatre space, created for a variety of needs.
The building sits as a proud hub for the growing innovation community in Leeds, creating new jobs and bringing more exciting opportunities to the area. Sitting on the southern edge of Leeds University's campus, just a short distance from the city centre and major transport links, Nexus is the perfect place to grow businesses and attract future tenants.
Project summary
Includes
Office space
Wet lab space
Dry lab space
Eppendorf innovation lab
Shared lab equipment
Team
Meet the team behind the project
Contact
Interested in
learning more?
Learn more about 'Nexus' and other projects by reaching out to one of our team
Get in touch