Tremough Innovation Centre
Cornwall, UK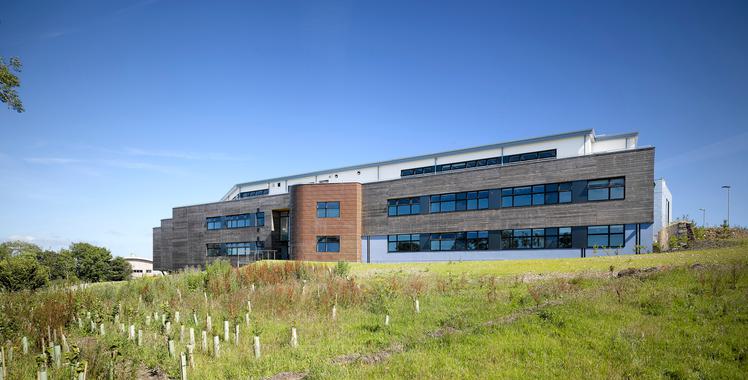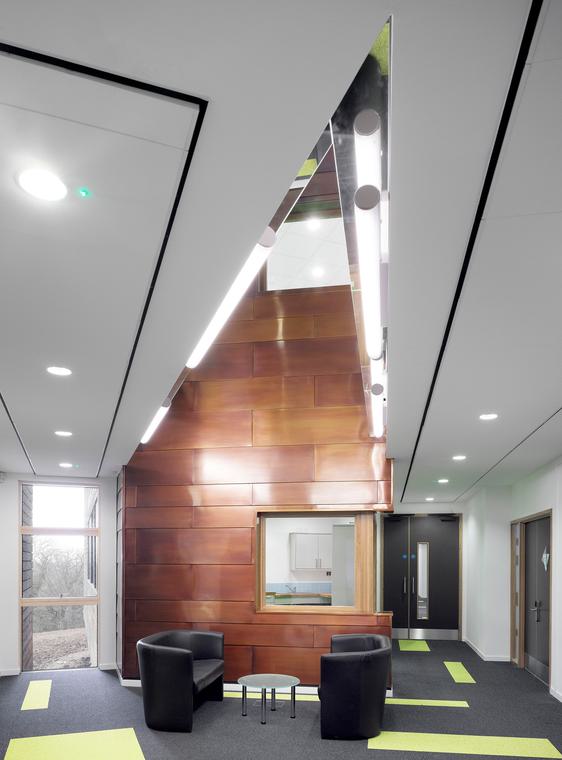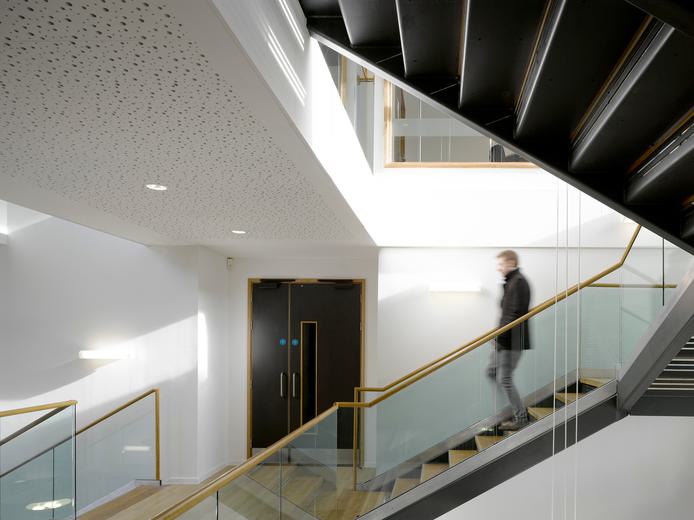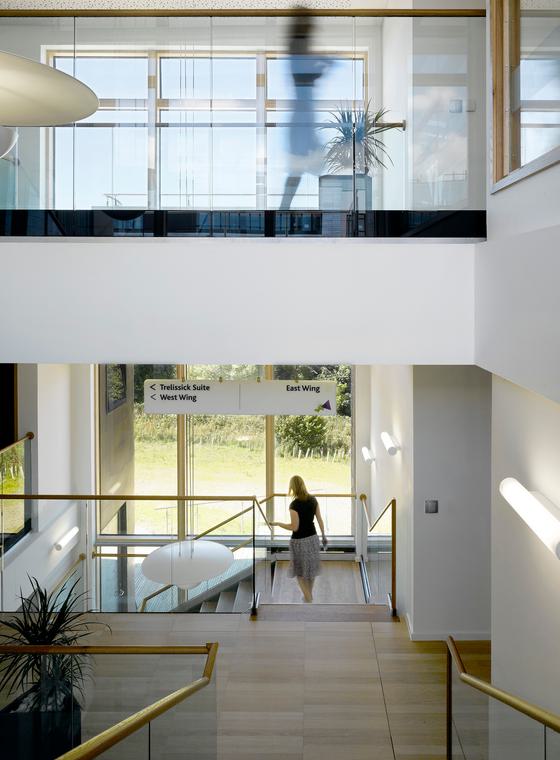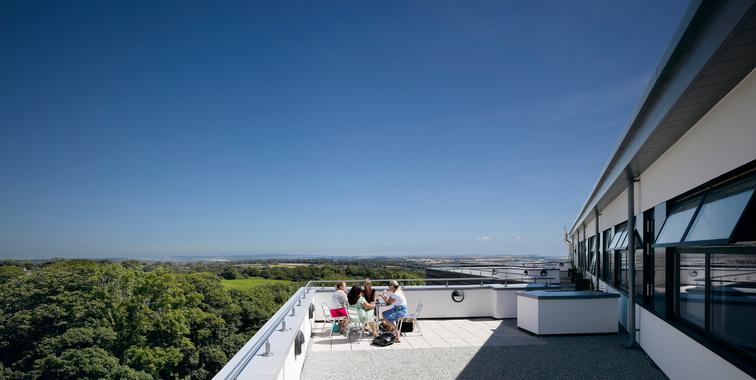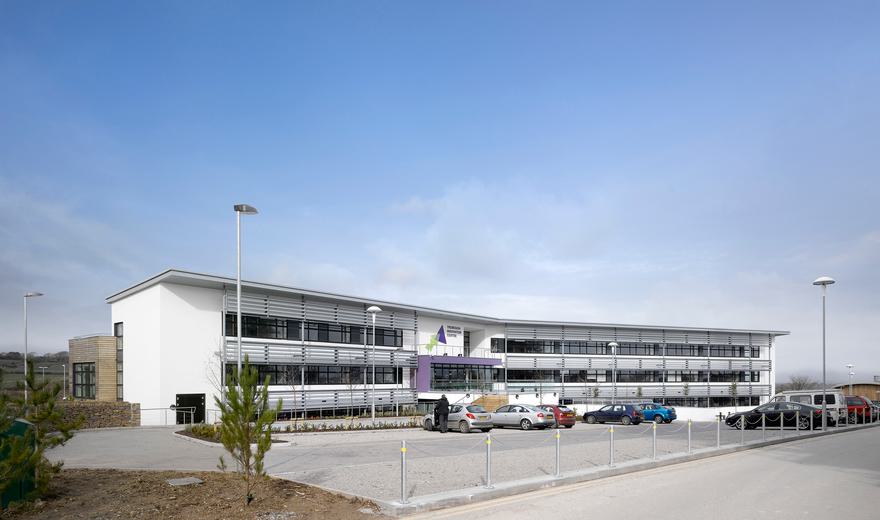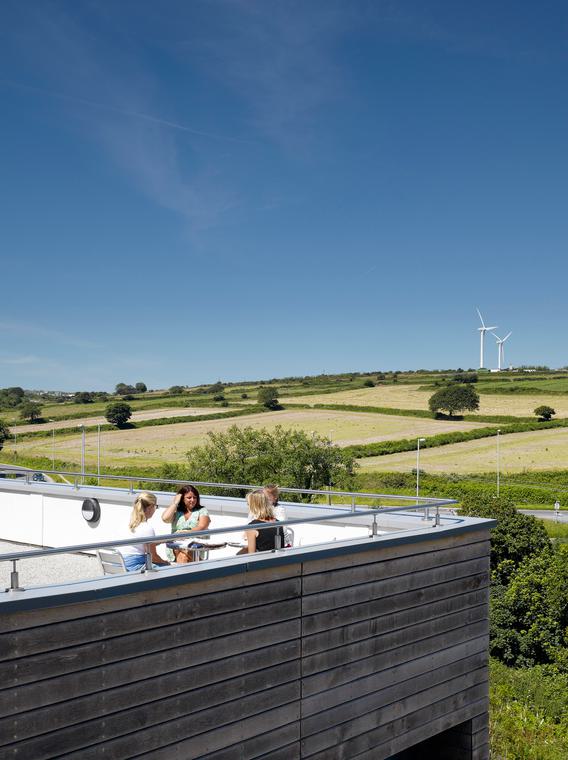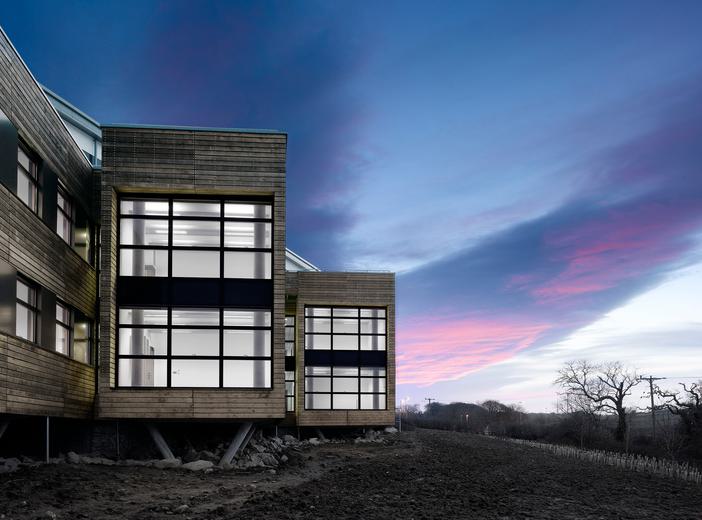 Dynamic office space enabling businesses to flourish
We delivered the flexible Tremough Innovation Centre (TIC) to host new and existing start-up companies. Designed for creative and innovative media entrepreneurs, the building can be easily adapted to support their work as they grow.
The centre offers fantastic working, meeting and socialising spaces, providing the facilities for people to connect, work and thrive.

Sitting on the campus of the Combined Universities of Cornwall Tremough College site, outside of Falmouth, TIC has a strong visual presence, attracting a wealth of businesses in the region.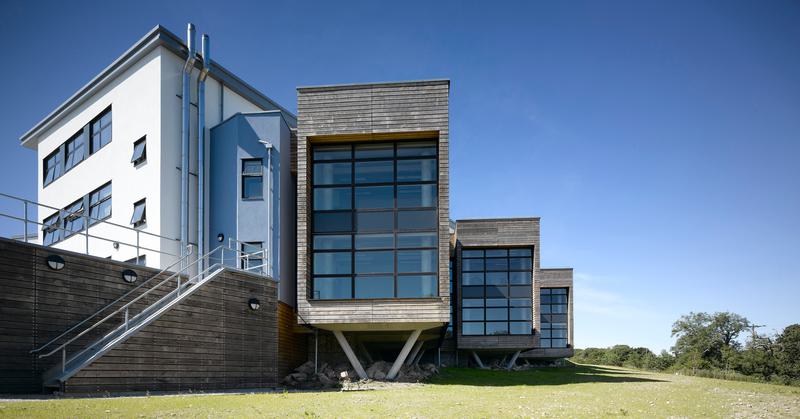 Taking advantage of the landscape
The site topography slopes away from the remaining campus, and though set at different levels, the risk was that the building would be seen as exclusive.
We took full advantage of the slope; arranging the foyer and circulation spaces to overlook the stunning surrounding countryside, creating a pleasant addition to the setting.
Another challenge was that TIC was constructed on a complex site which required ecological, archaeological and ground investigations.
Whilst this placed significant pressure on the budget, we delivered our client a successful development adapted to its typology and sensitive to its local environment.
A smart approach
It was our intention to create a sustainable, quality building where people's enjoyment of the spaces is increased and overall maintenance and costs are reduced.
65%
Bulk materials sourced within 50 miles

25%
Bulk materials from recycled or reclaimed sources

100%
Timber from certified sources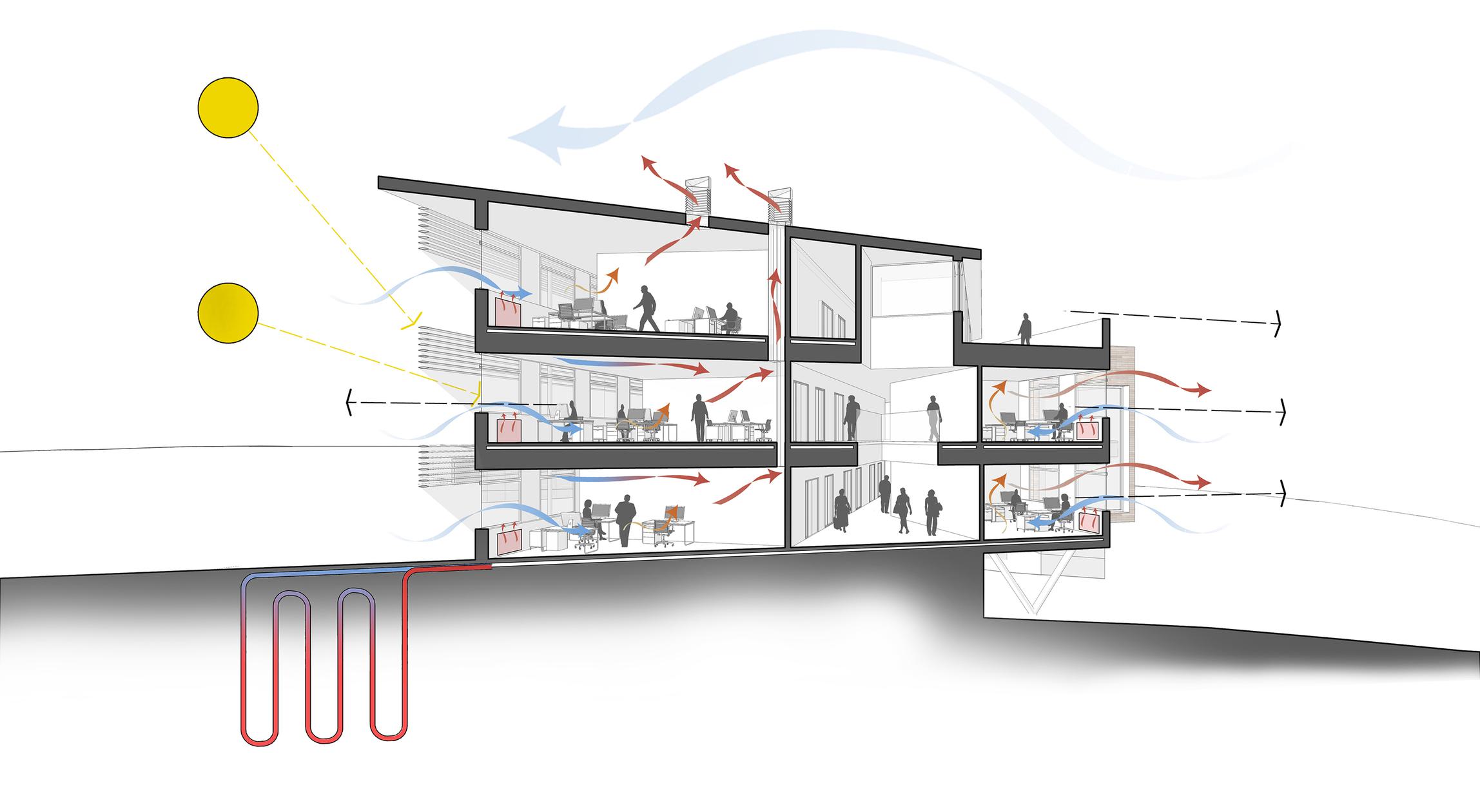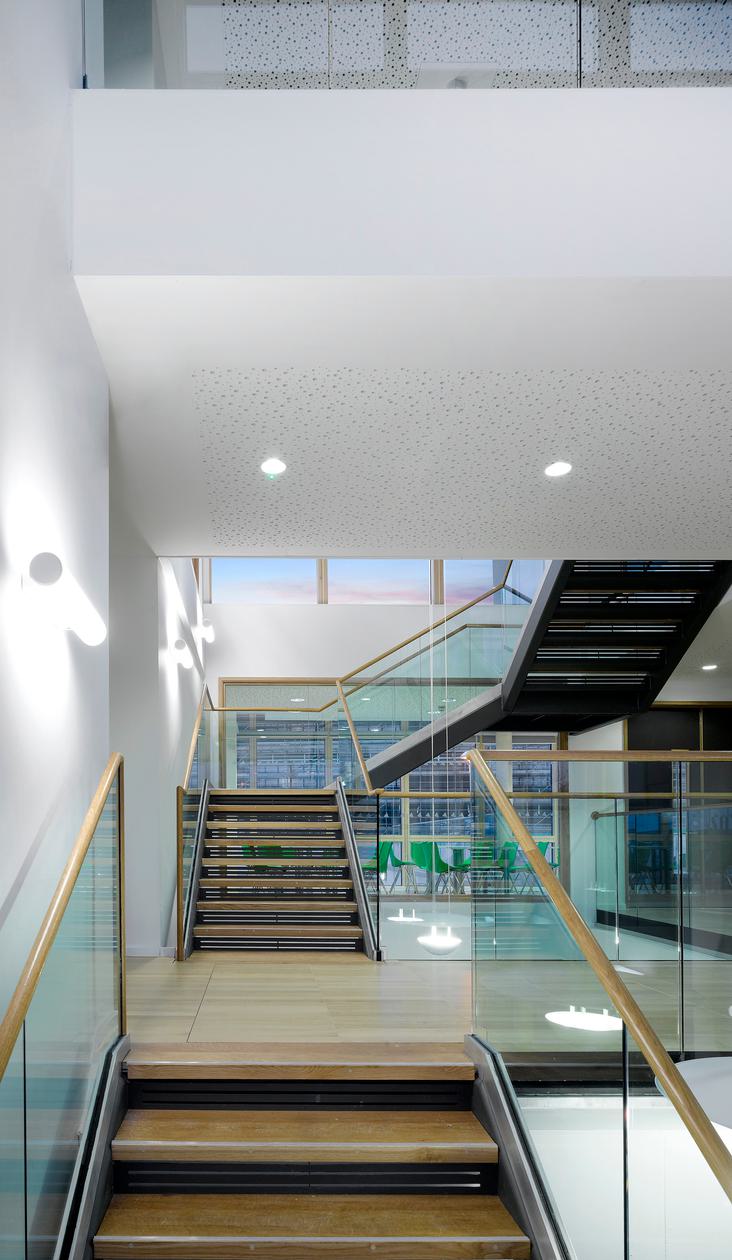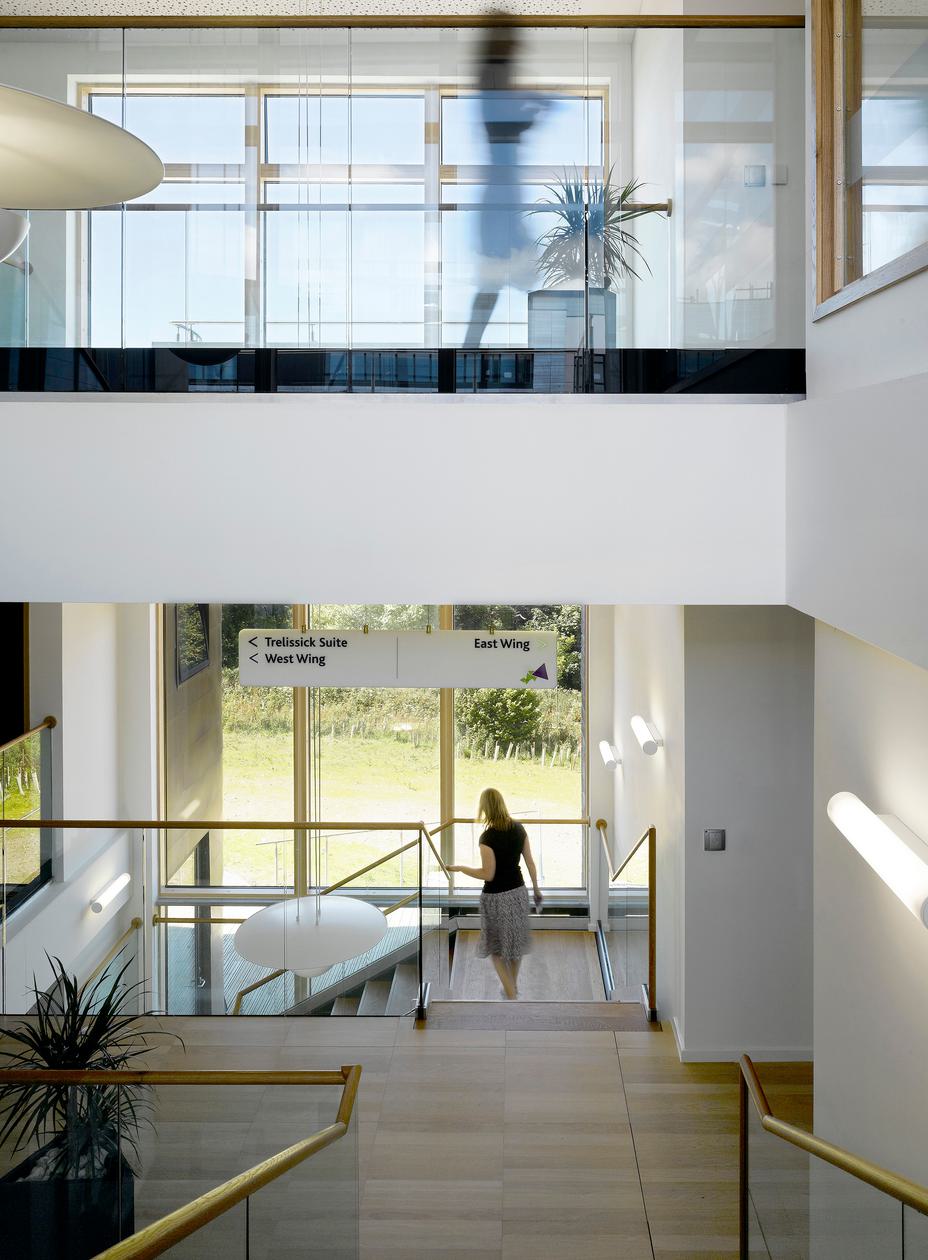 Design and innovation
An exemplar in sustainable design
Sustainability is thoughtfully woven throughout TIC's design, where we maximised the benefits of natural ventilation, good day lighting and window design.

We integrated high ceilings to allow for good air movement throughout the building. This helps to improve a person's comfort, relaxation and wellbeing, ultimately boosting their productivity and happiness as they work.
The high level windows are BMS controlled with temperature and CO2 sensors with manual override, this helps to monitor the building's ventilation and air quality to improve employee comfort.


The low level windows not only boast stunning views of the neighbouring countryside greenery, but allow for manual control of air ventilation. This encourages people to control the temperature of their working environment, creating a space that works well for them.
We designed the stylish roof terrace to allow room for retrofit solar PV panels, bringing the benefit of low maintenance renewable energy generation to the development.
Project summary
Client
Cornwall Council, Combined Universities of Cornwall and SWRDA
Sustainability
BREEAM Excellent
Awards
Insider SW Property Awards 2012
Winner - Best Office Development

BD Architect of the Year Awards 2012
Shortlisted - Environment Excellence
Team
Meet the team behind the project
Contact
Interested in
learning more?
Learn more about 'Tremough Innovation Centre' and other projects by reaching out to one of our team
Get in touch