Glovers House
Bexhill, UK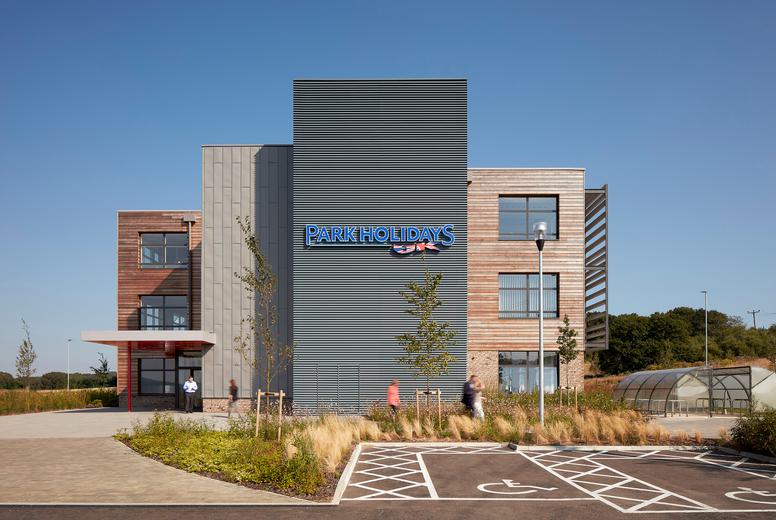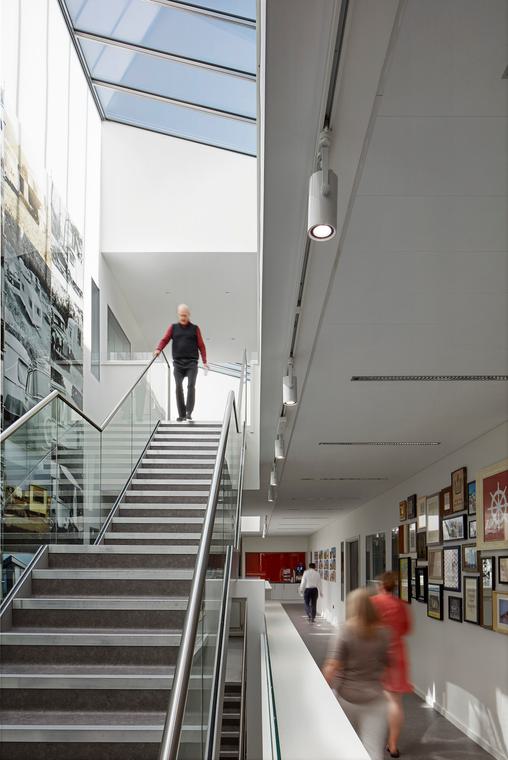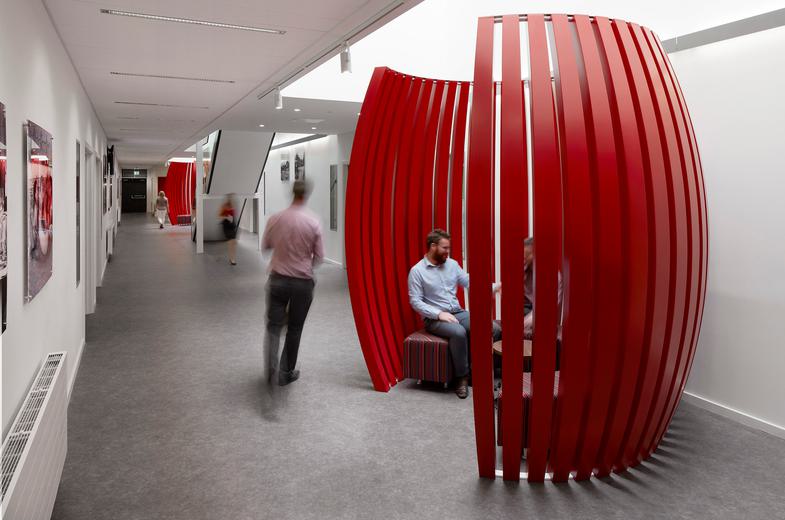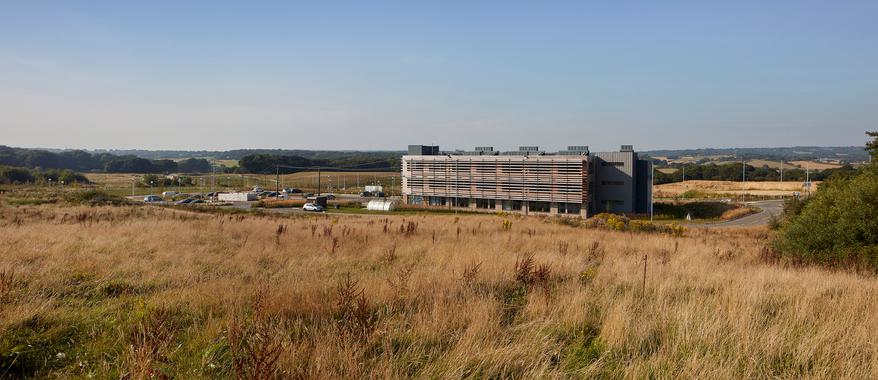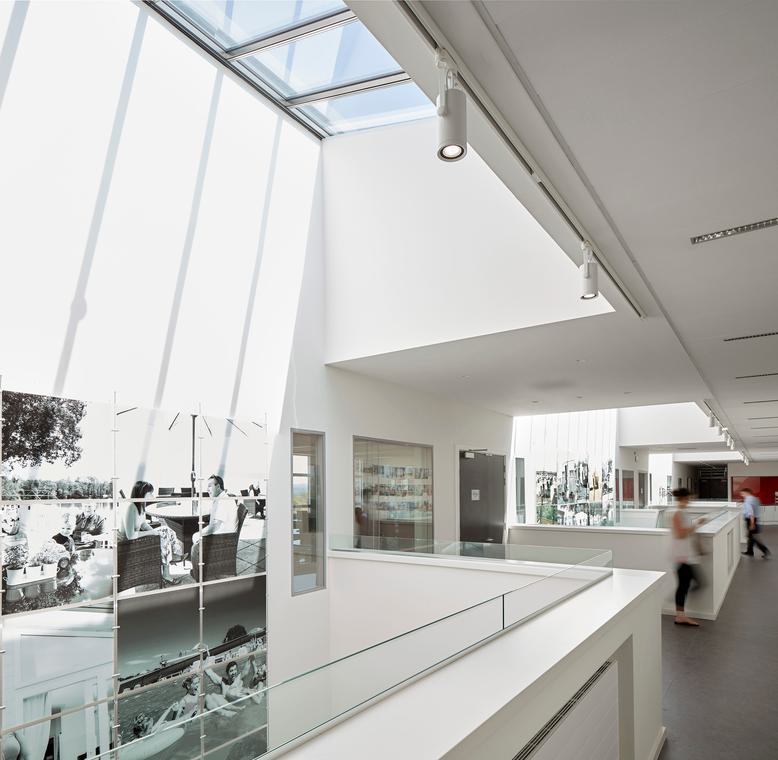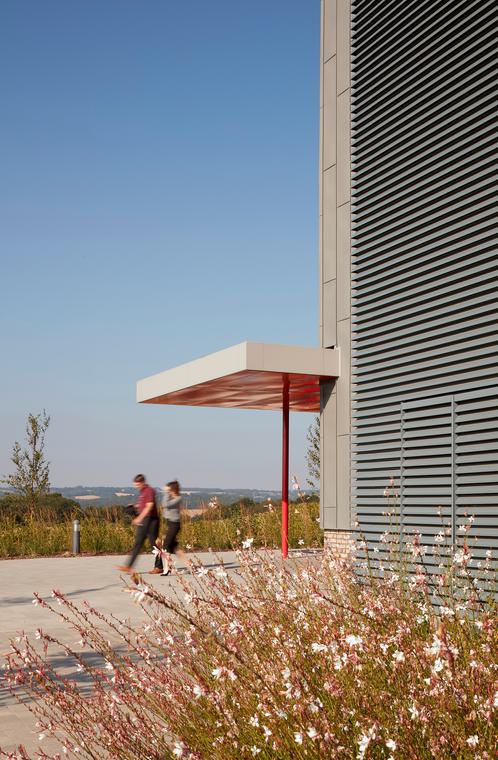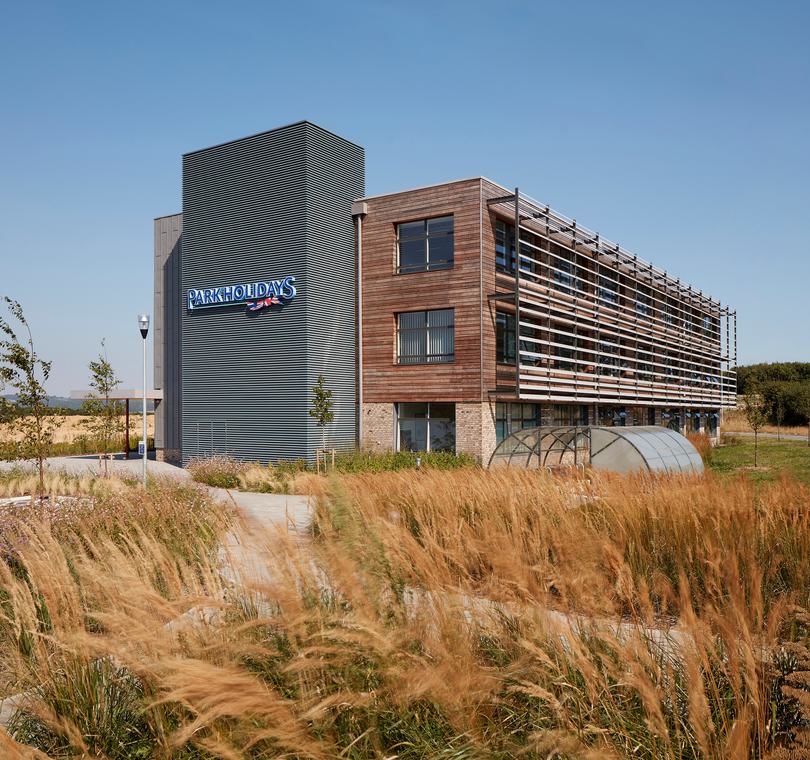 Promoting employee health and wellbeing in dynamic office space
Forming the first phase of the wider masterplan of Bexhill Enterprise Park which we also delivered, Glovers House is a flexible office workplace providing new facilities to attract new businesses and employees to the area.
With dedicated, collaborative workplace, the development offers the perfect space for people and businesses to work, connect and thrive.

The office space spans across three floors and is arranged into simple blocks surrounding one shared atrium. The central space brings people together, allowing them to engage, share ideas and connect.

Manual and automatic opening windows, which work alongside fan assisted wind chimneys, are integrated into the design to improve air quality and the way people feel as they use the building.
Individuals can monitor the temperature of their workspace, creating a more comfortable environment where employee productivity and happiness is boosted.

We used a subtle palette of materials to ensure the development blended gracefully into its context. Shiplap cladding coats the building, complementing the surrounding grassy, yellow landscape and contributing to an attractive looking site for future tenants.
Project summary
Location
Bexhill-on-Sea, TN39 5ES
Team
Meet the team behind the project
Contact
Interested in
learning more?
Learn more about 'Glovers House' and other projects by reaching out to one of our team
Get in touch