The Slate Yard
Salford, UK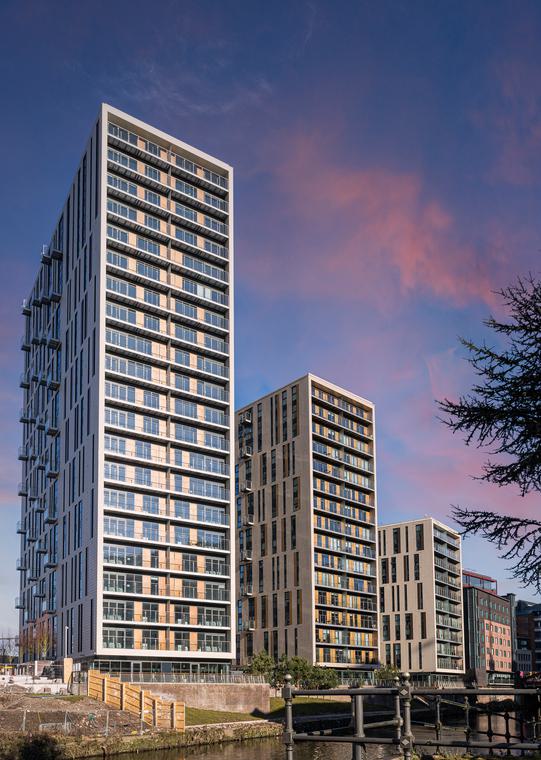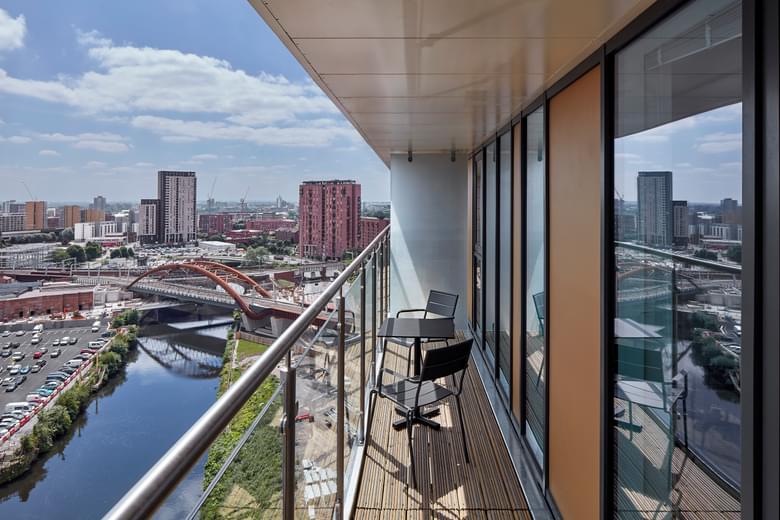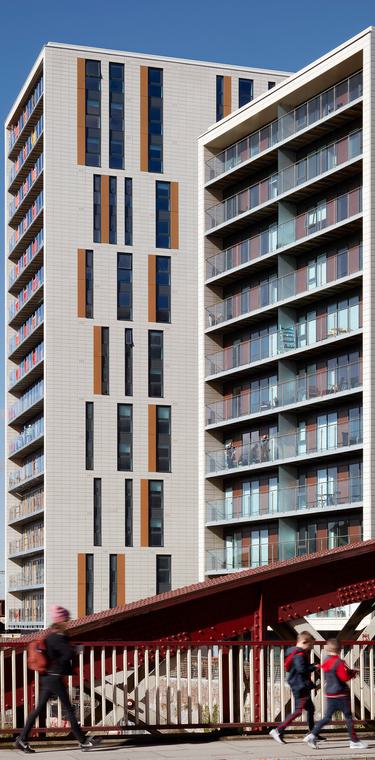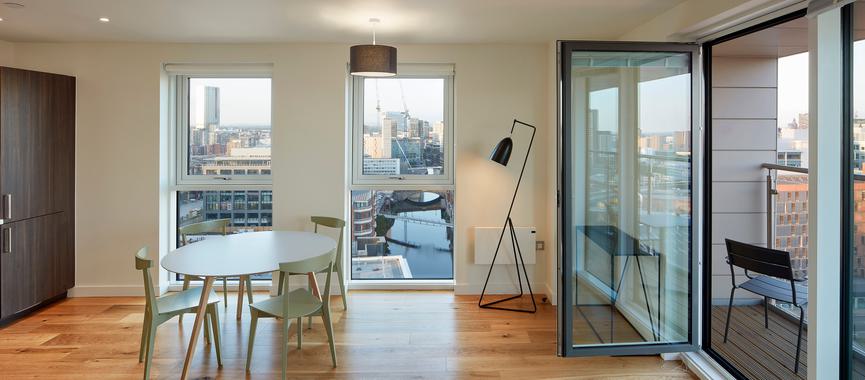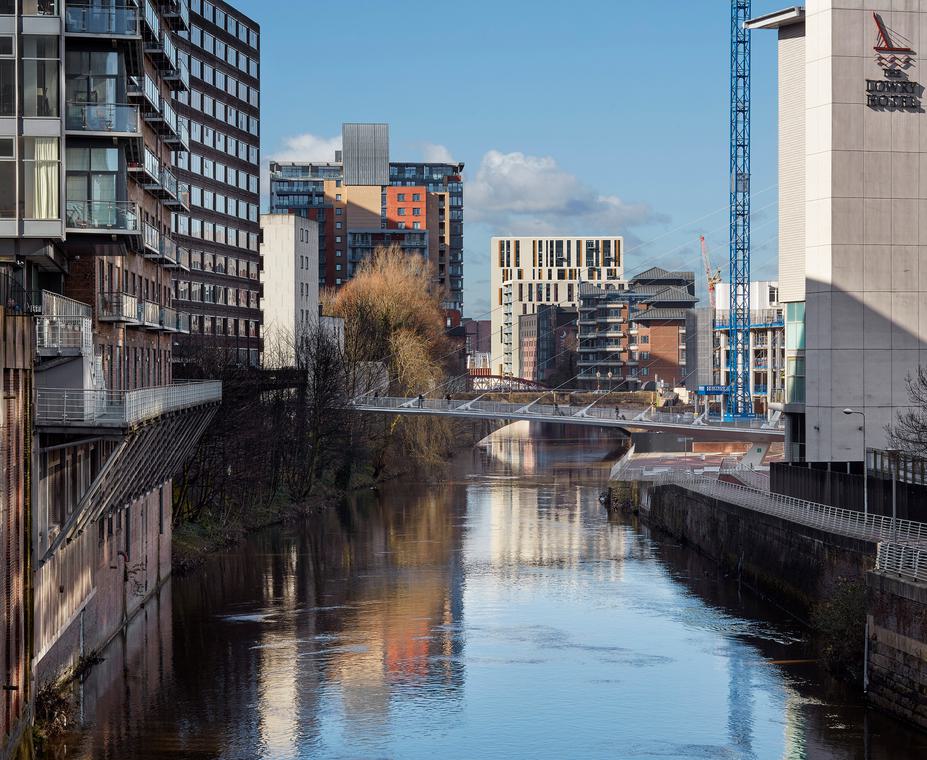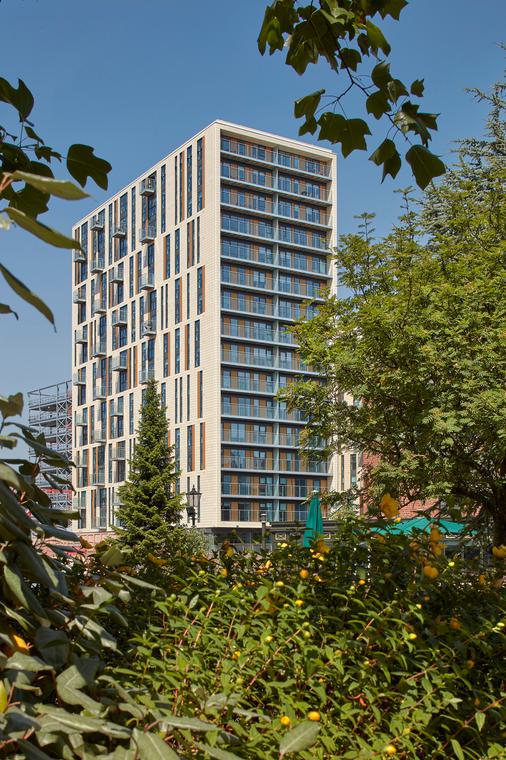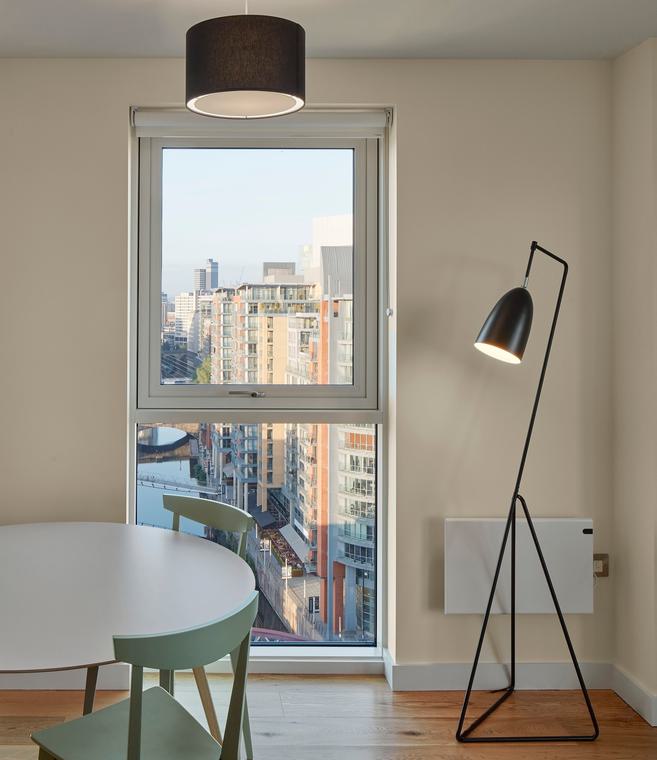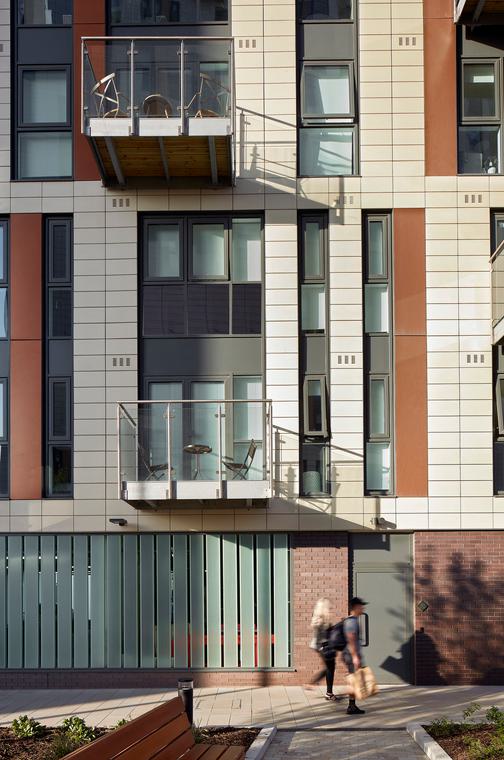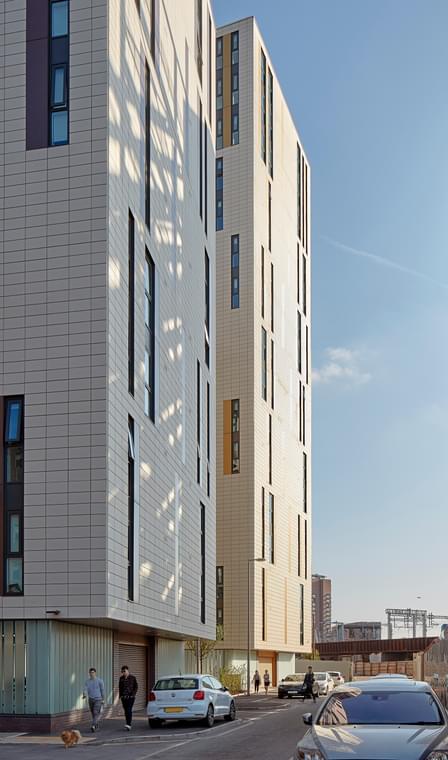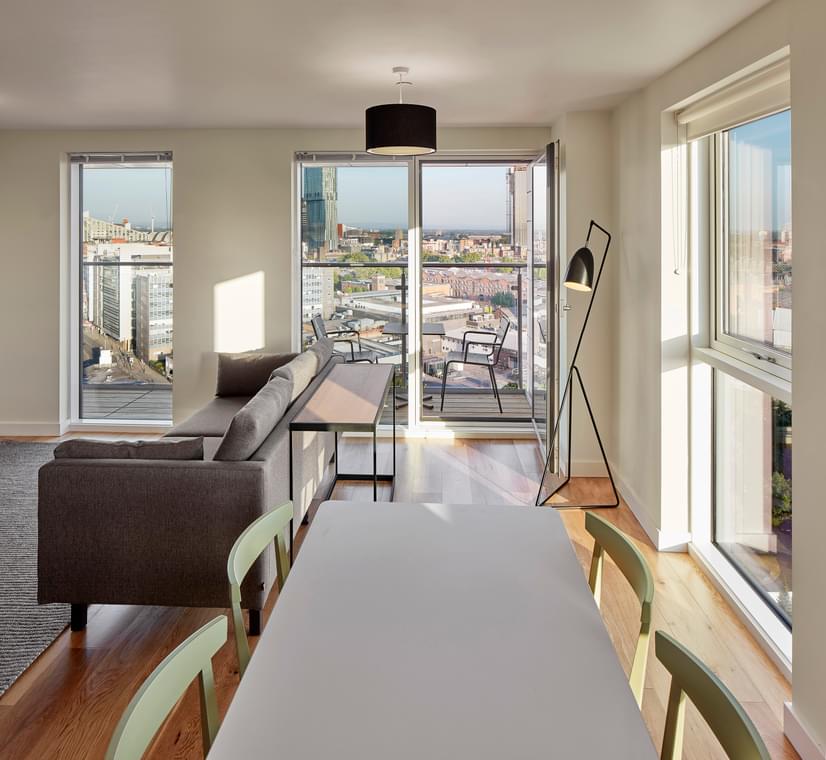 A vibrant residential community providing a gateway to the city
The Slate Yard is a vibrant, new neighbourhood comprising of three apartment blocks, The Graphite Building, Quartz Building and Flint Building. The high-quality PRS (Private Rented Sector) homes are the first buildings you encounter on crossing the River Irwell into Salford and prioritise their health and wellbeing. In their prime location, the BTR (Build To Rent) homes provide residents with views and connections to nature and are a gateway for the community to Manchester city centre.
Part of the New Bailey Zone Z/C Masterplan the residential blocks are a vital part of the wider regeneration of Salford Central, providing much-needed homes in this rapidly evolving commercial quarter. The development has revitalised the former brownfield site into a sustainable, vibrant place where people want to live.
High-quality, modern homes creating a new riverside community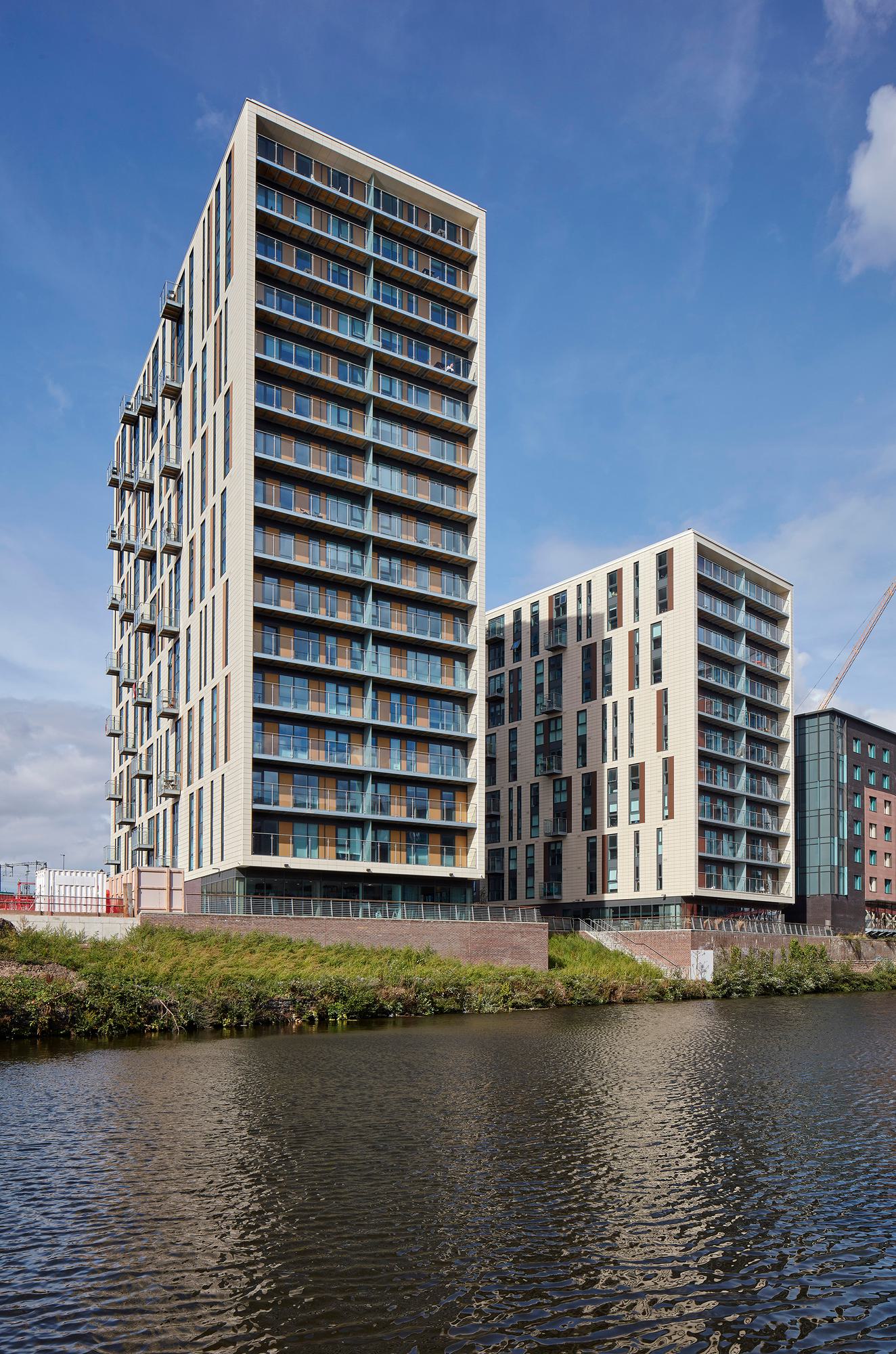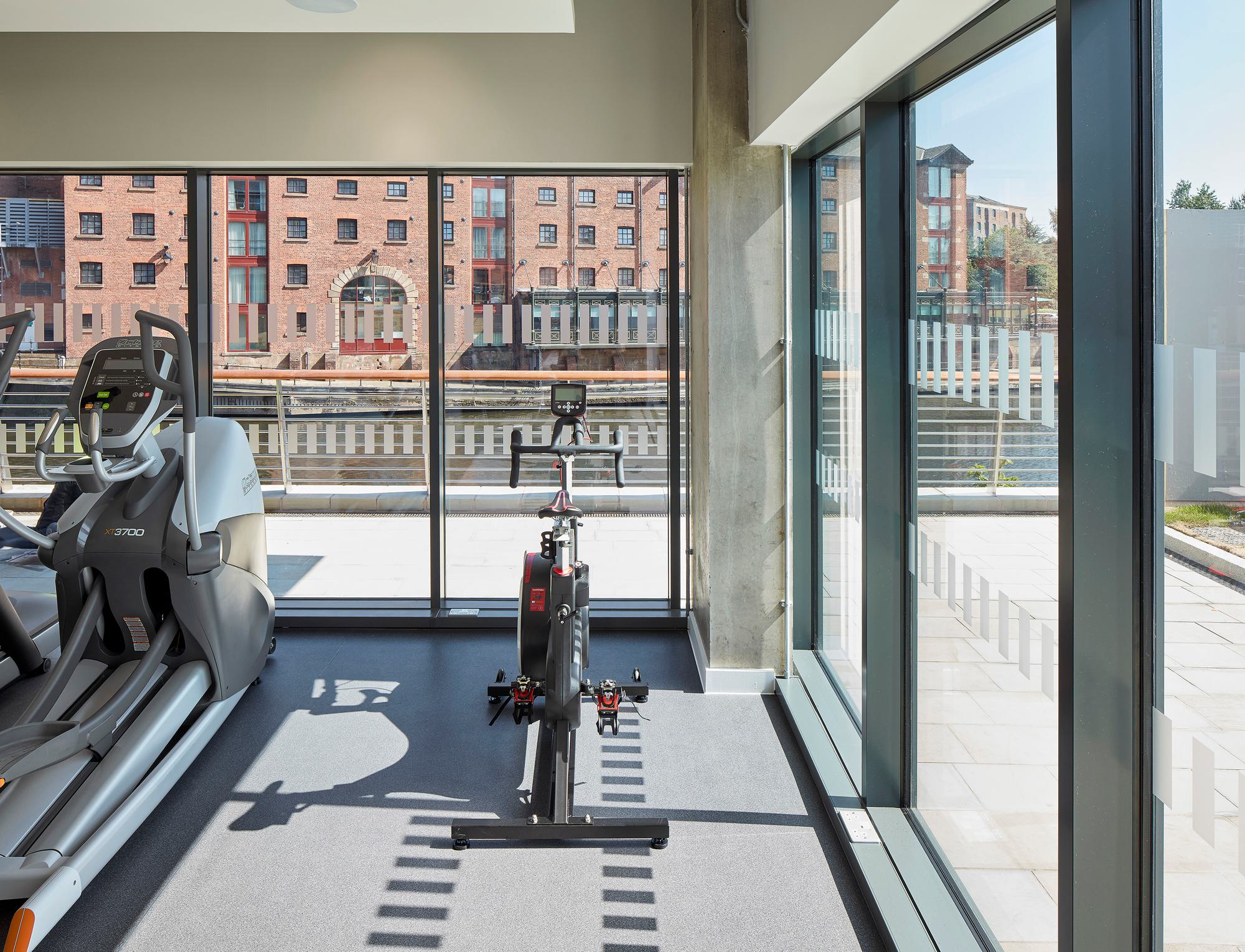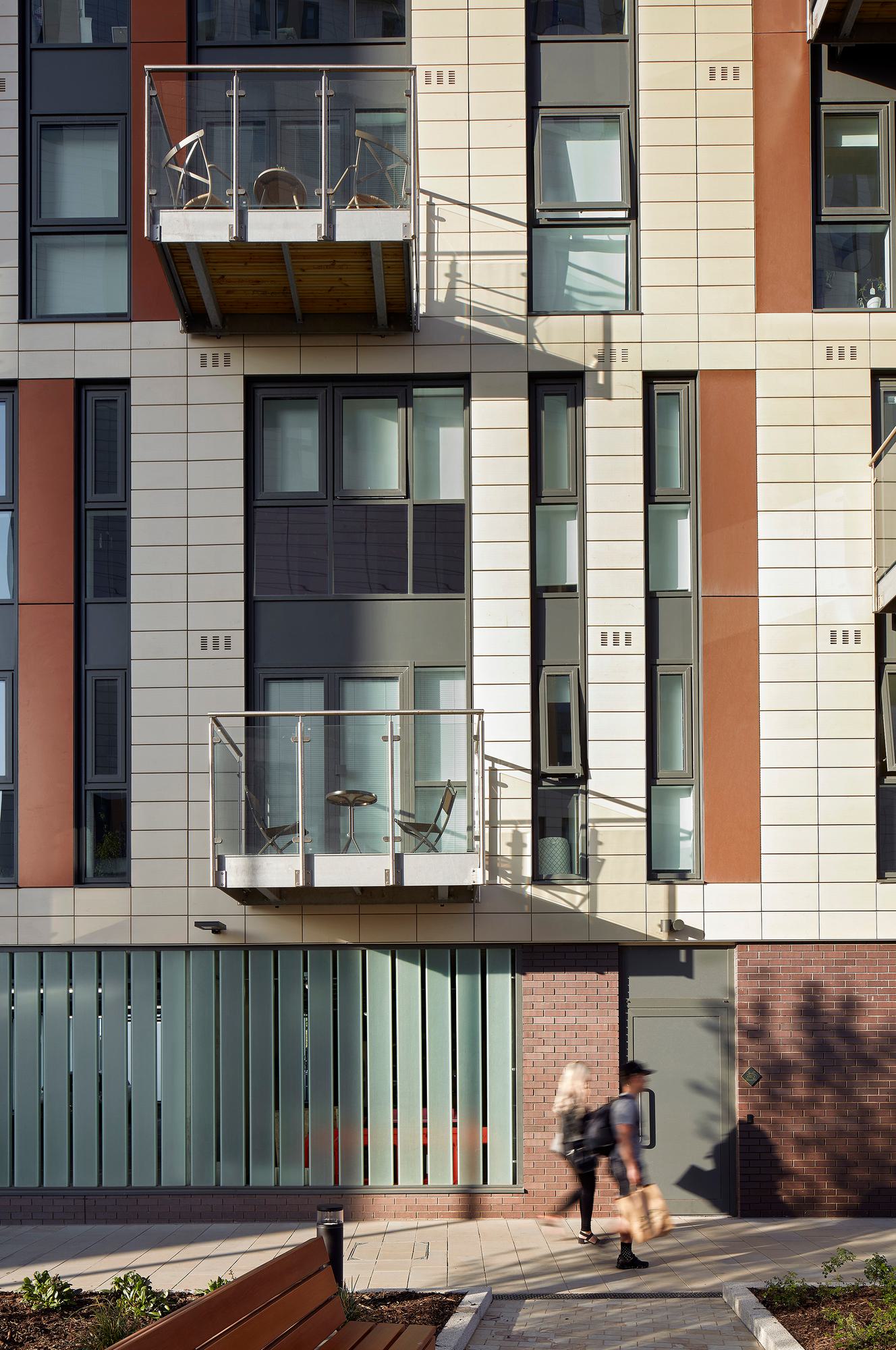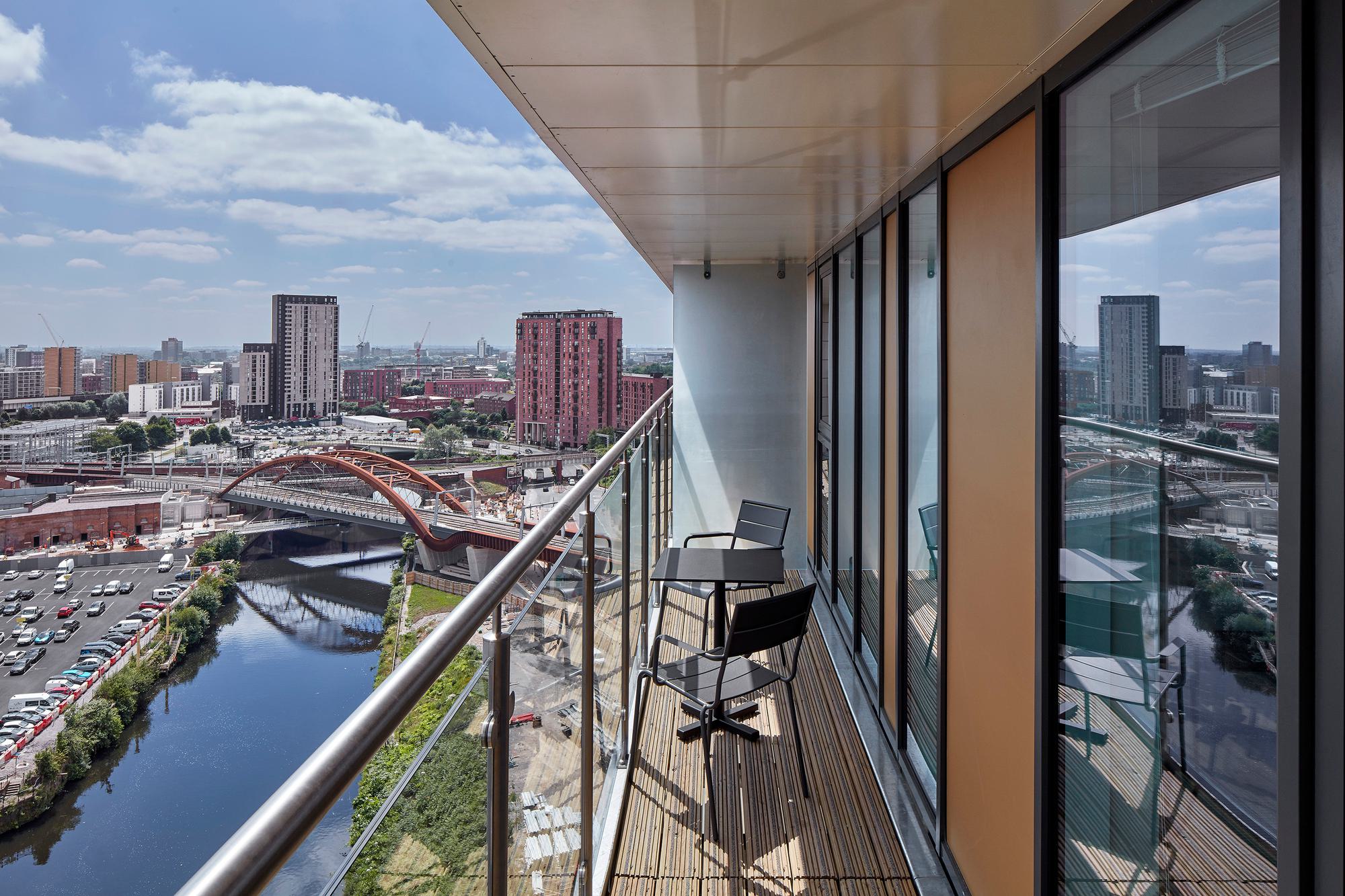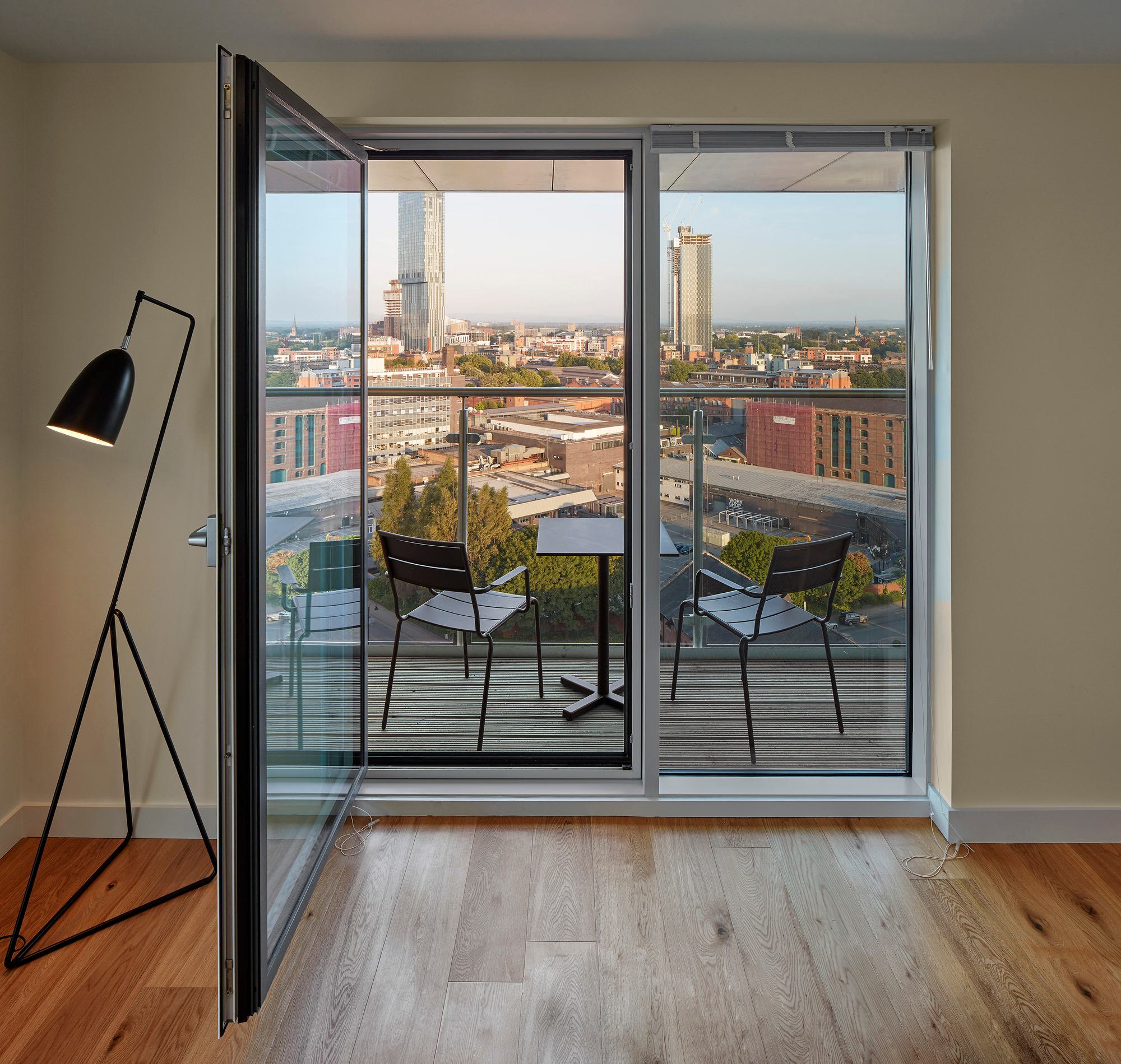 Energy efficient systems
We designed the buildings with efficient energy systems, highly insulated walls and an array of rooftop photo-voltaic panels to minimise expenditure on fuel for residents. It is intended that the highly sustainable development provides homes for many future generations.
Community spaces
Together, the three blocks form a new neighbourhood, with the sense of community created by shared spaces such as a gym, residents' lounge, communal outdoor seating and private dining area.
Standardised components
The modular facade solution on a 600mm horizontal grid enabled us to develop a number of standardised components - terracotta and metal panels, windows and balcony doors.
Quality materials
A key feature of the architecture is the use of quality, durable materials that provide longevity and meet a variety of occupational demands. Both traditional and open plan layouts focus on maximising the sense of space and allow the available budget to be concentrated on high-quality materials.
High-quality homes
The apartments were designed primarily as a cost-effective alternative to Manchester city centre while maintaining a high standard of quality and design that would appeal to a diverse community.
Riverside views
40% of the facade is glazed, offering impressive views over the city centre and the river. This maximises into the homes natural daylight and promotes a sense of wellbeing. This has also enabled greater energy efficiency, helping to minimise expenditure on heating the homes within each block.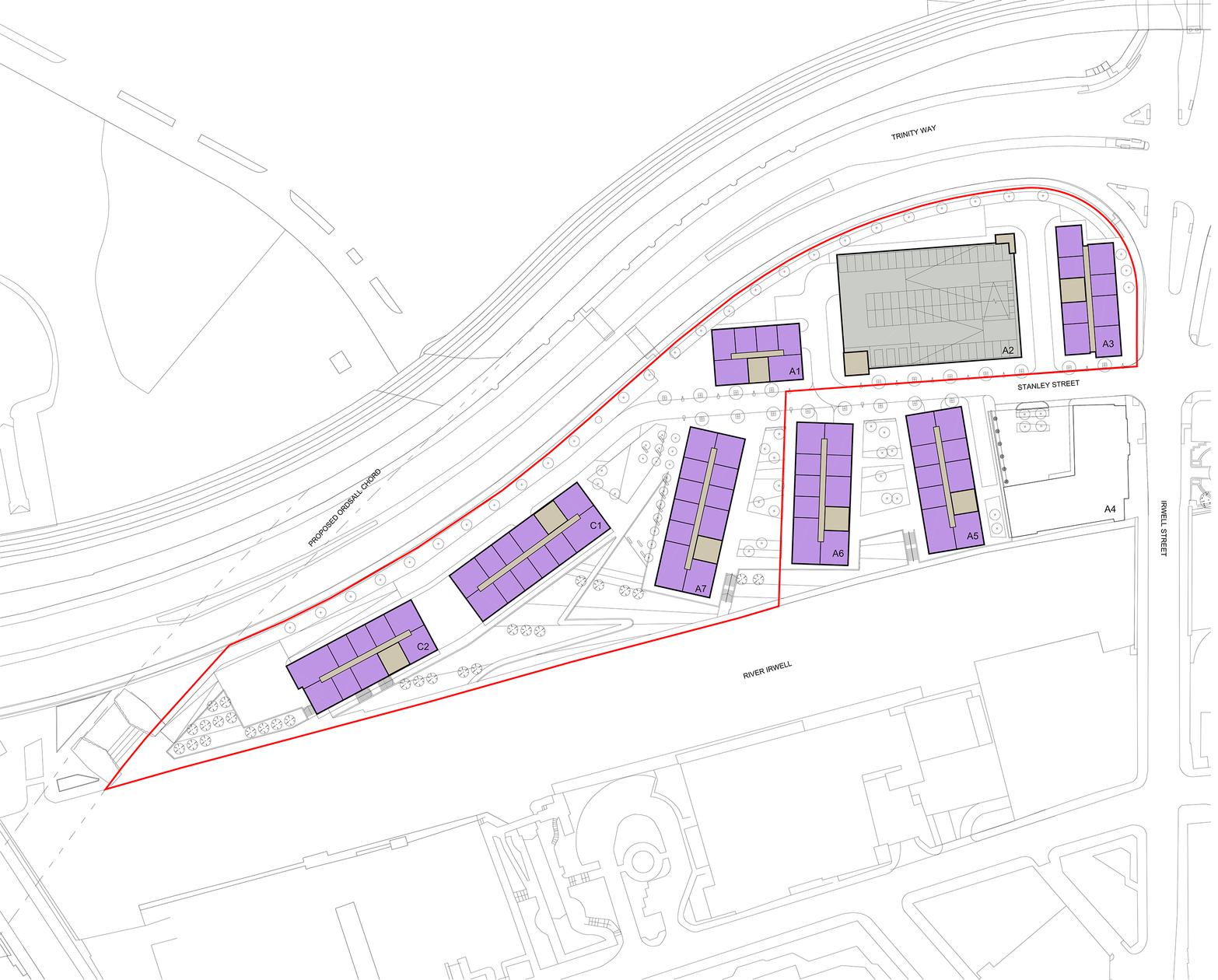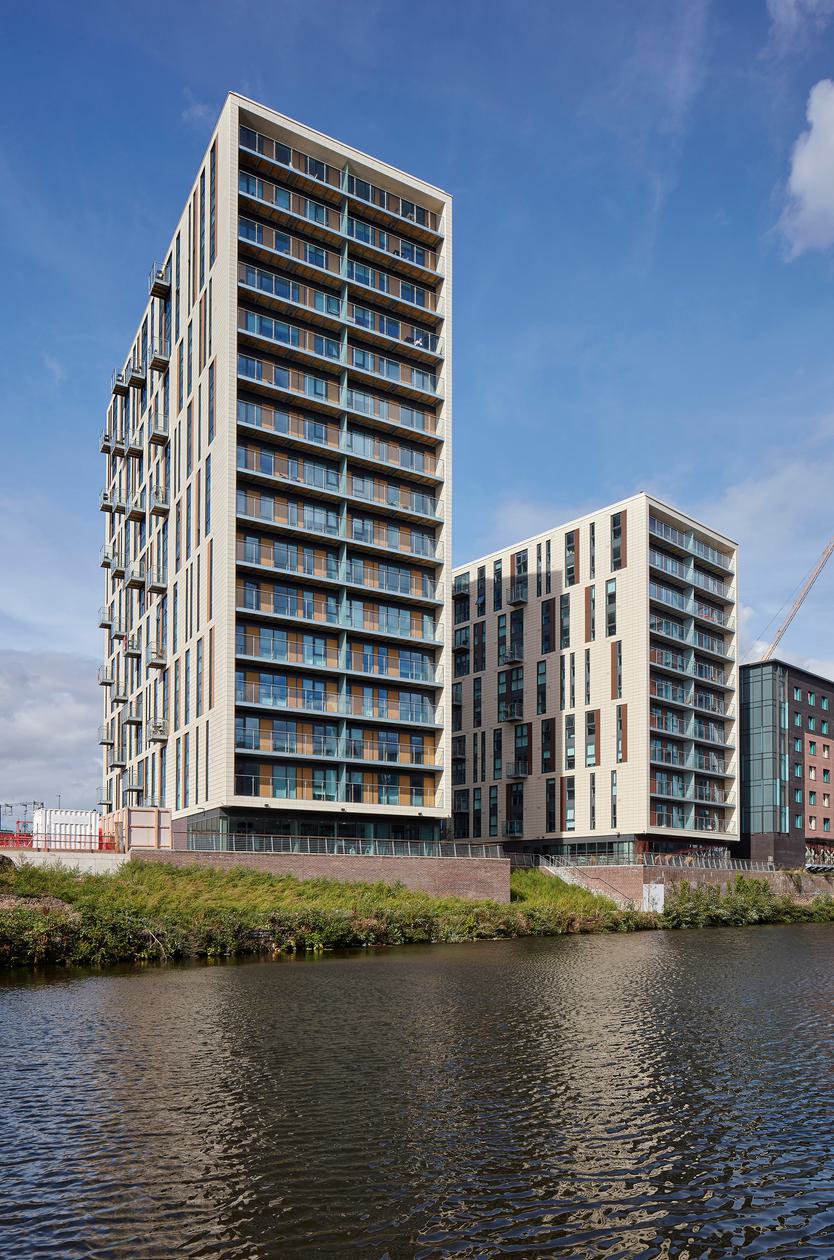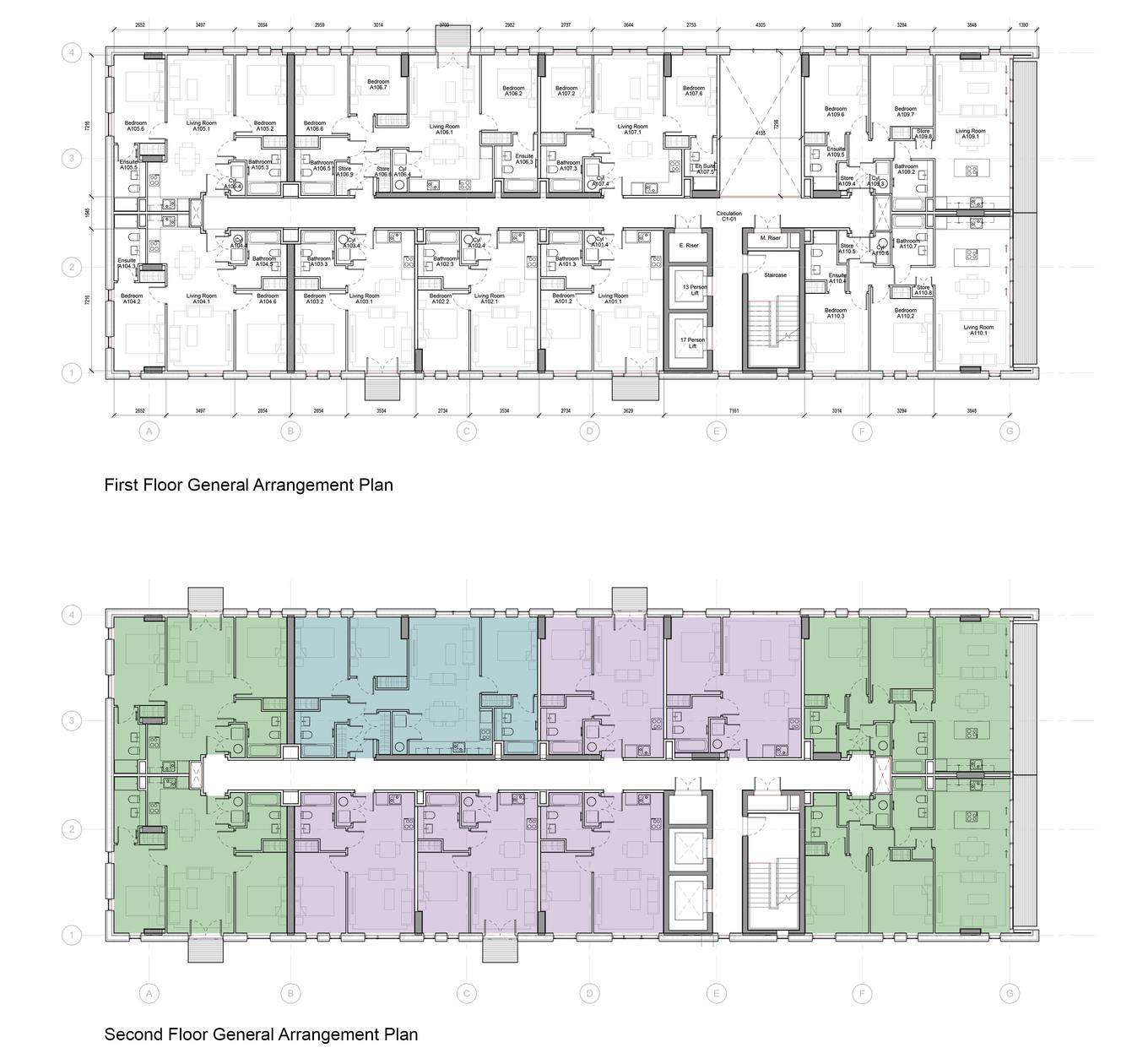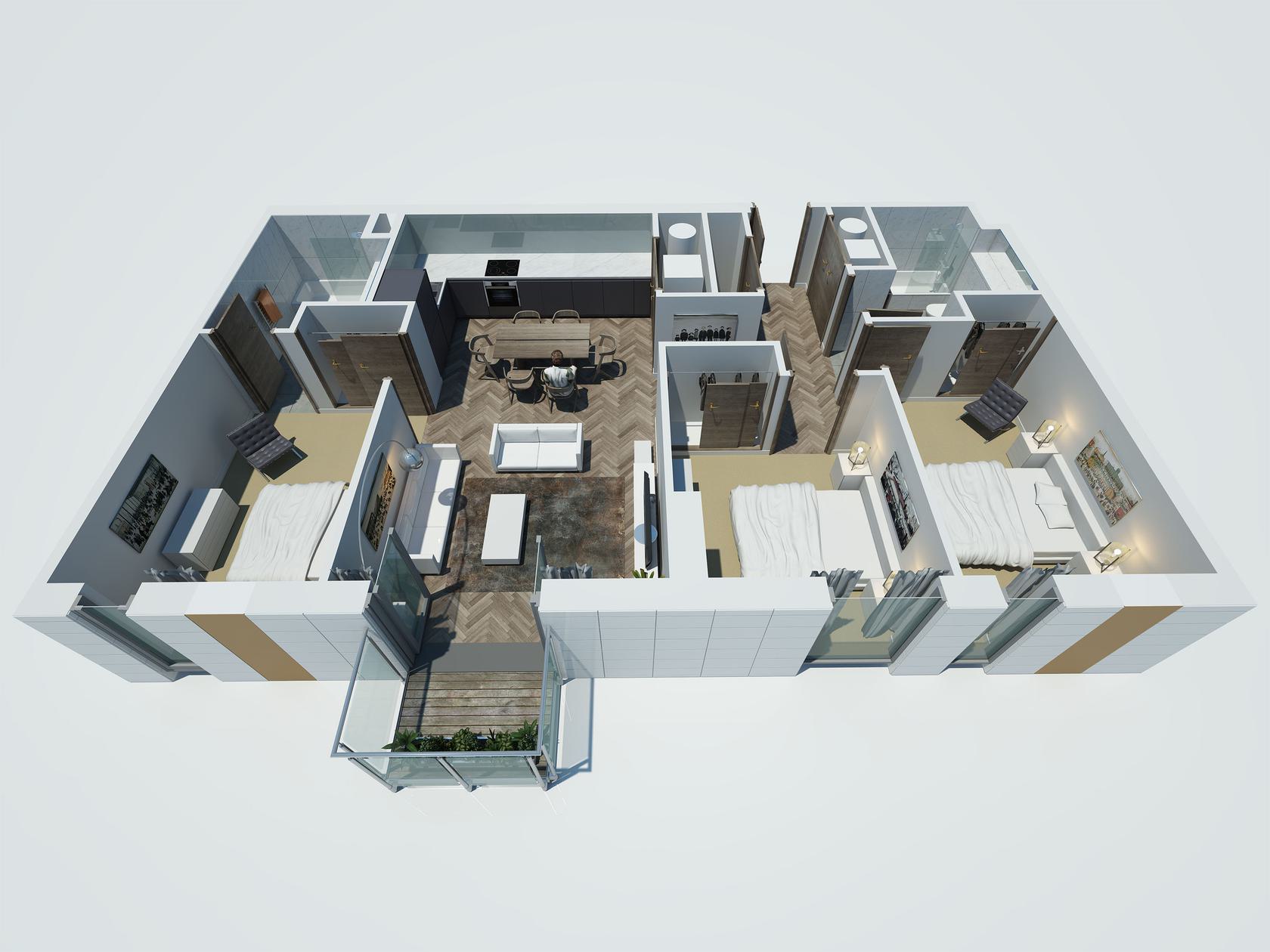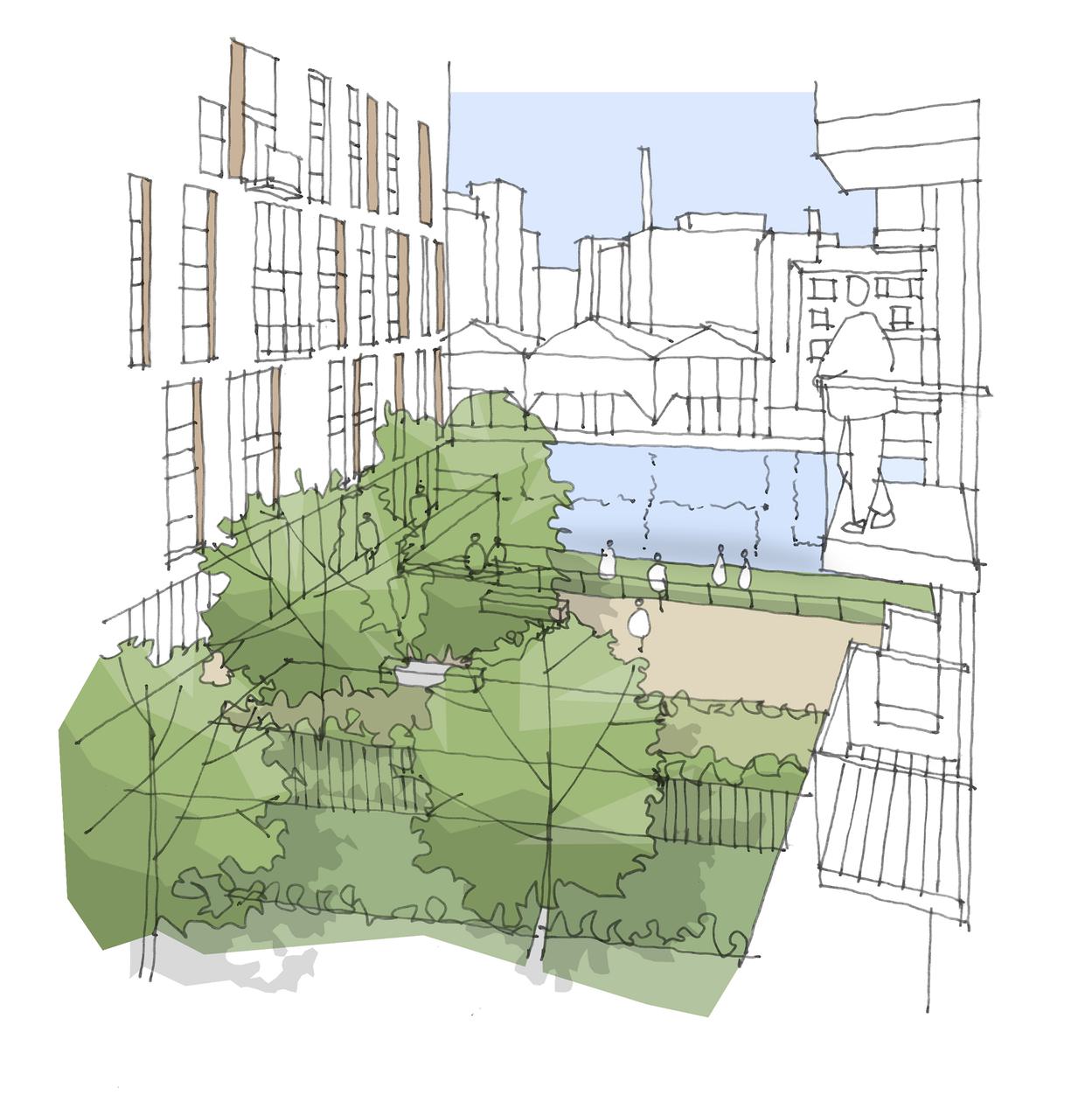 project aims
A riverside development promoting health and wellbeing
Prior to this scheme, we created the New Bailey Zone Z/C Masterplan, which set out a flexible framework for how each block could be developed and established the maximum number of homes, storey heights and building footprints of each block. We were then commissioned to design three residential blocks A5, A6 and A7.
We arranged all three blocks at right angles to the river to maximise views across the River Irwell and Manchester City Centre from all apartments. There are 424 apartments within the scheme, Block A5 – 90 no, A6 - 135 no and A7 - 199 no. We also designed the nearby Stanley Street Car Park as part of the masterplan, which provides parking amenities accessible to the residents.
We used standard typologies for apartments specifically for the PRS model and determined closed layouts (traditional with hall) or open plan layouts early on in the process. These key decisions enabled an efficient design which could be carried through to construction.
With a mixture of one, two and three bedroom sizes, the apartments are designed to accommodate a range of family sizes, We have kept bedroom sizes consistent and provided shared bathrooms which are key requirements of the PRS model.
Between the blocks, we have provided high-quality public realm for the community to connect with nature and enjoy time outdoors. By maximising areas of green space, and prioritising pedestrians, we are improving both local air quality and residents' health and wellbeing.
Project summary
Location
Salford, Manchester
Client
ECf (Joint Venture between Muse Developments / Legal & General / Homes & Communities Agency)
Awards
PROPS 2021
Winner - Residential Property of the Year

What House BTR Project Winner

RICS North West
Shortlisted - Residential Project
Team
Meet the team behind the project
Contact
Interested in
learning more?
Learn more about 'The Slate Yard' and other projects by reaching out to one of our team
Get in touch