The Deanery Church of England Academy
Swindon, UK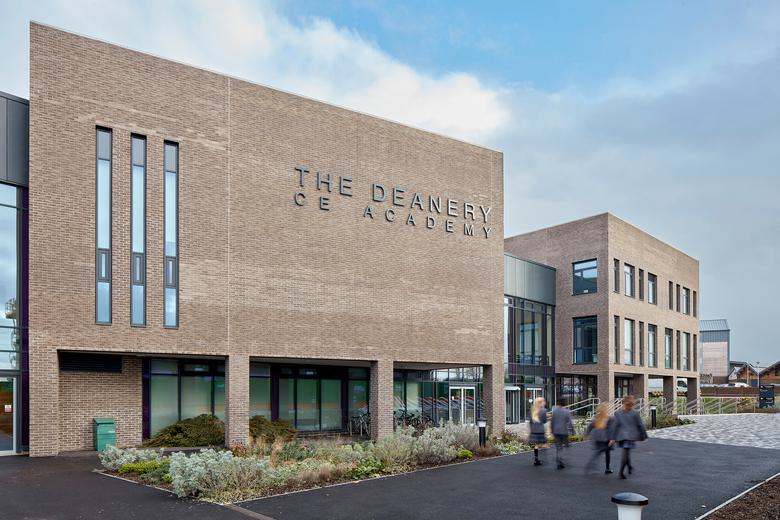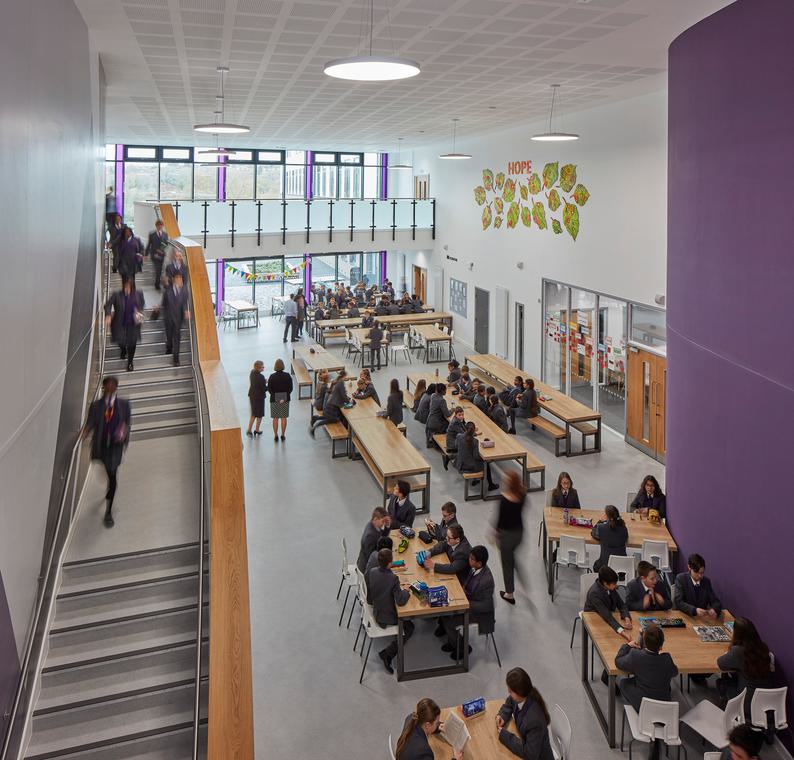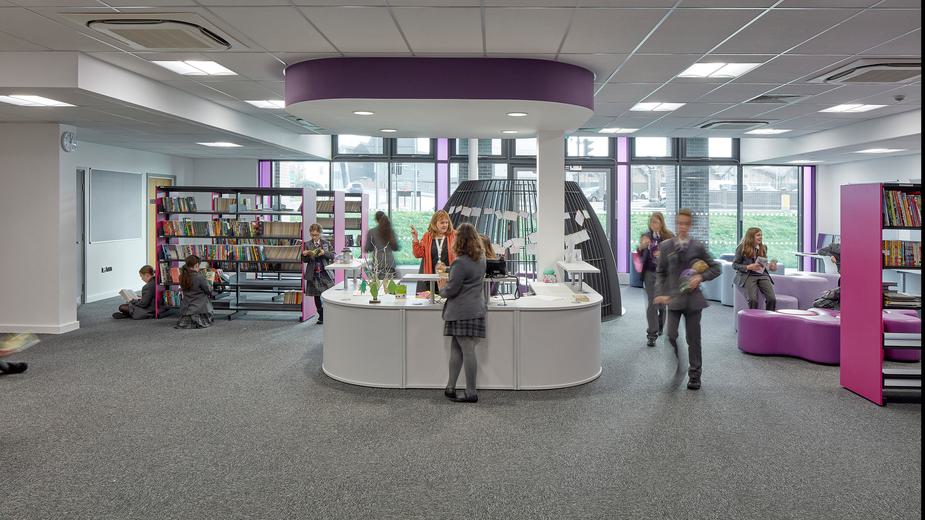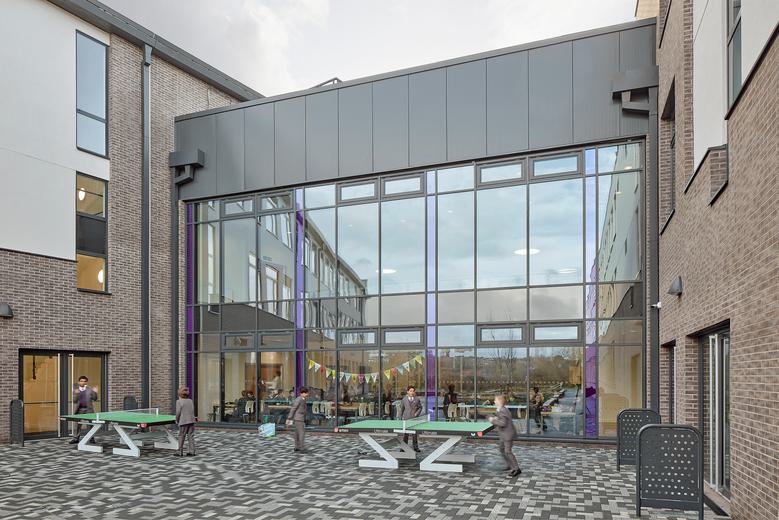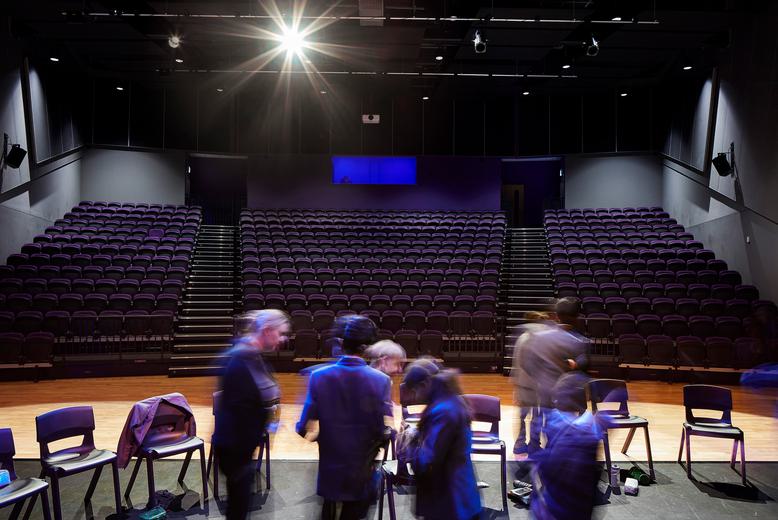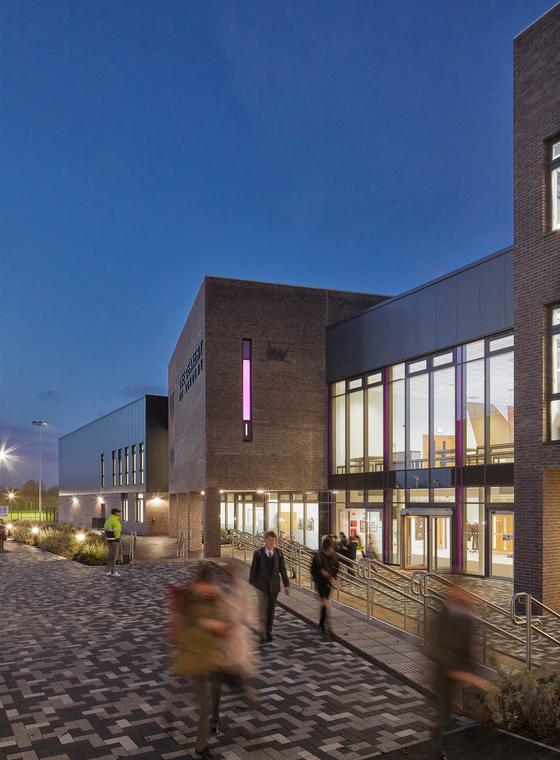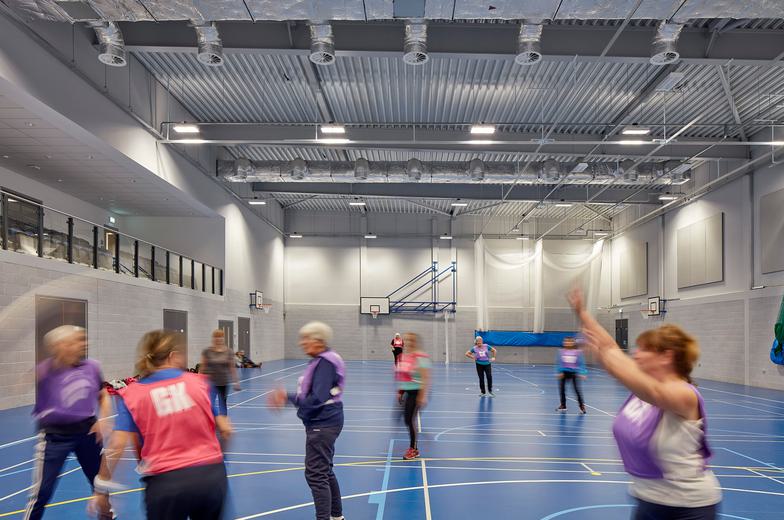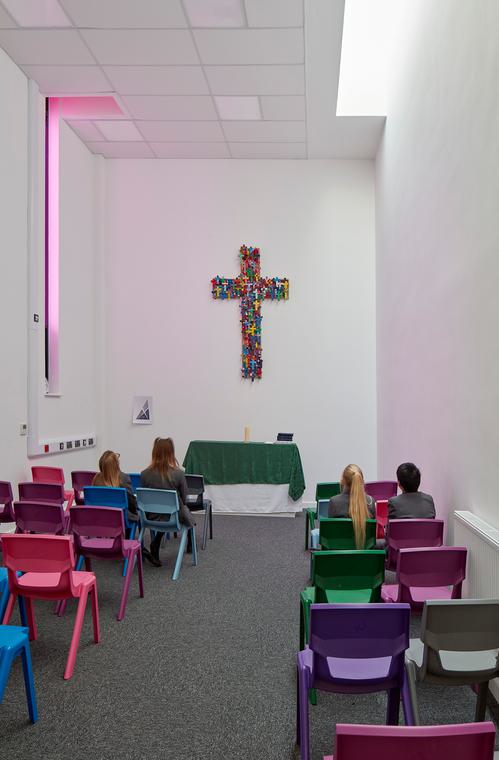 Inspiring young people with the best educational opportunities
Positioned at the heart of new the 25,000-home Wichelstowe development, The Deanery Church of England Academy binds educational and leisure facilities to create a sense of place and belonging. The academy radiates a modern, distinct and high-quality learning environment for students aged 11 through to 18.
The Deanery forms the first part of the educational campus in Wichelstowe, which includes it's sister school, Kingfisher Church of England Academy, sitting just opposite and mirroring its design.
The development blends gracefully into its local surroundings with the school's main entrance placed prominently along the main public path, ensuring the community facilities are visible and easy to access.

The bright, open and airy atrium sits between the academy's lecture hall and theatre and provides access to the various teaching areas. This positioning makes the academy easier to navigate, especially for visitors, whilst supporting the smooth running of the development's day to day.

We prioritised students' health and wellbeing by implementing full window glazing, enabling more natural air and light to breathe through the space, promoting a more comfortable learning environment that helps boost productivity.

The specialist outdoor multi-use games area and all weather pitch is available to use by both pupils and local sports teams outside of school hours, helping to integrate community use and inclusivity, which was a key aim of our client.

Project summary
Location
Swindon, South West, SN1 7NU
Team
Meet the team behind the project
Contact
Interested in
learning more?
Learn more about 'The Deanery Church of England Academy' and other projects by reaching out to one of our team
Get in touch