Oldham Academy North
Oldham, UK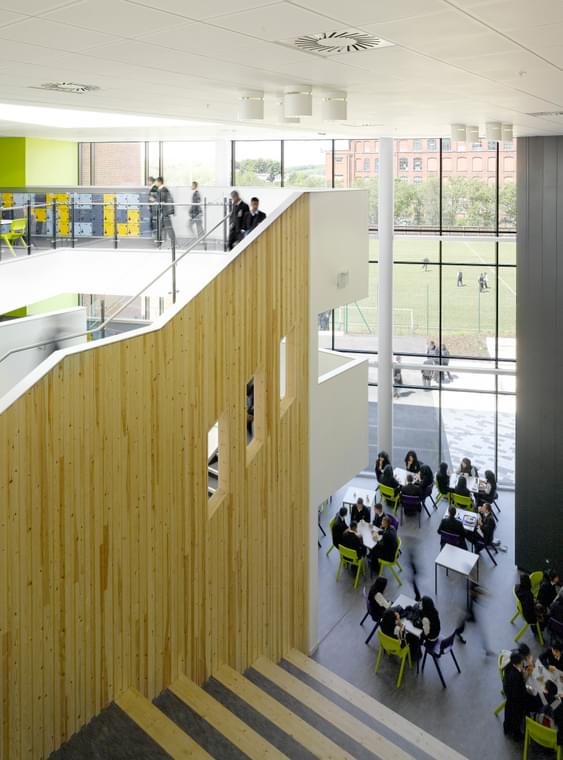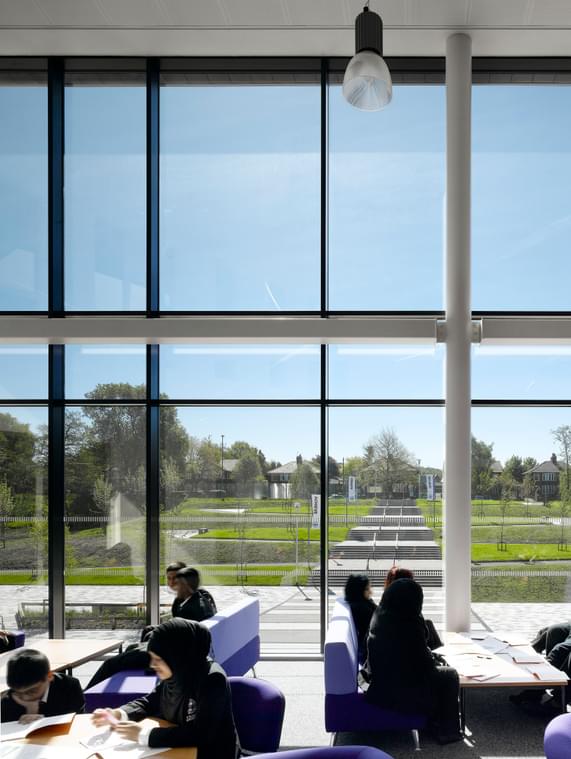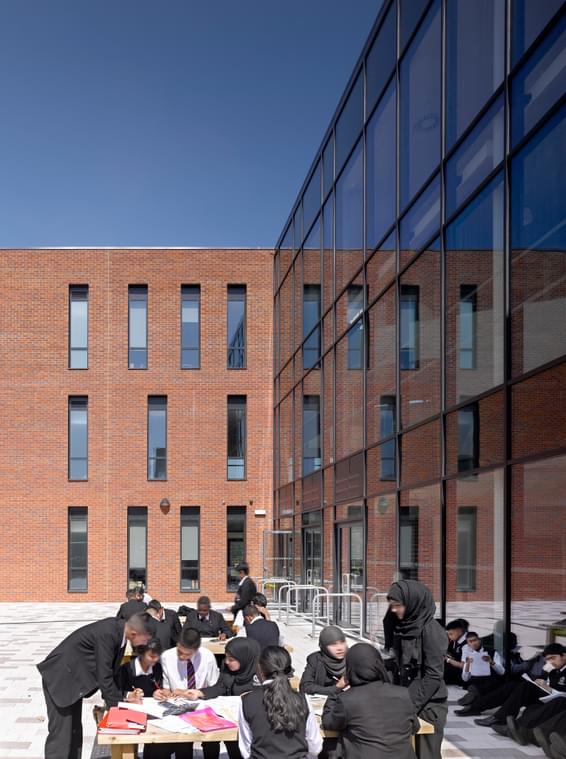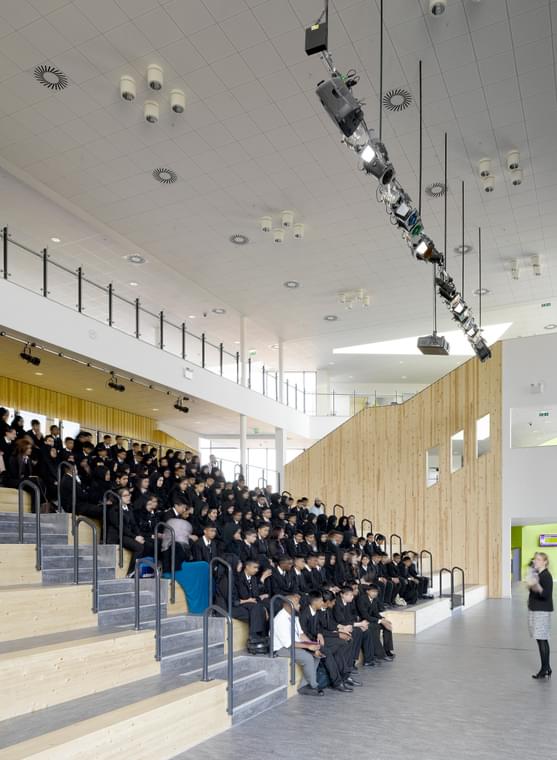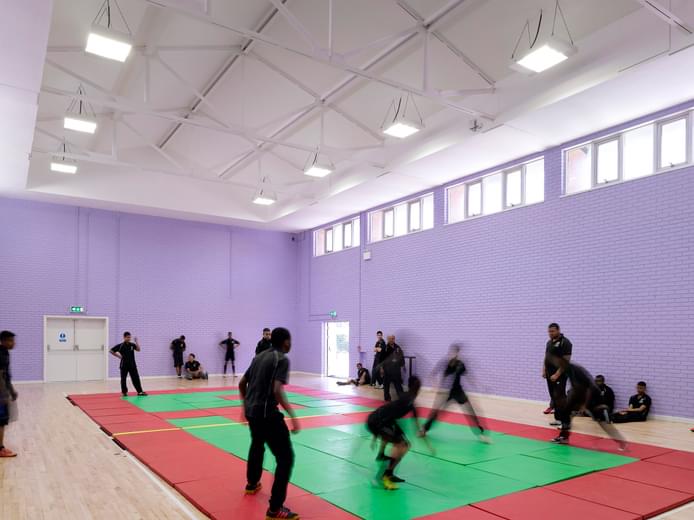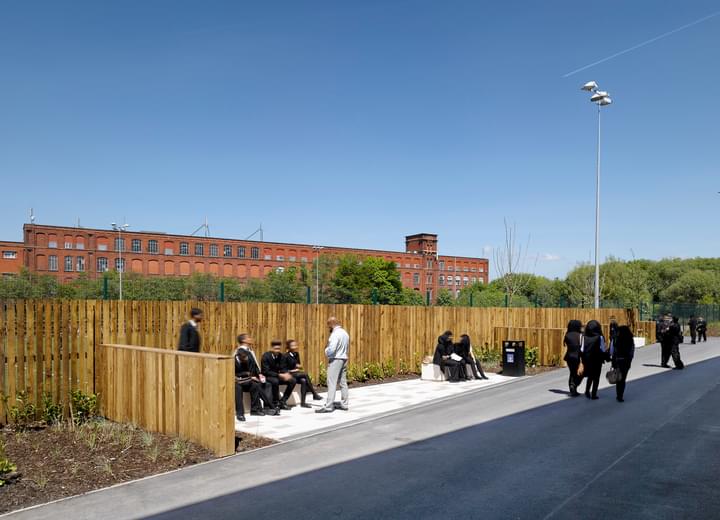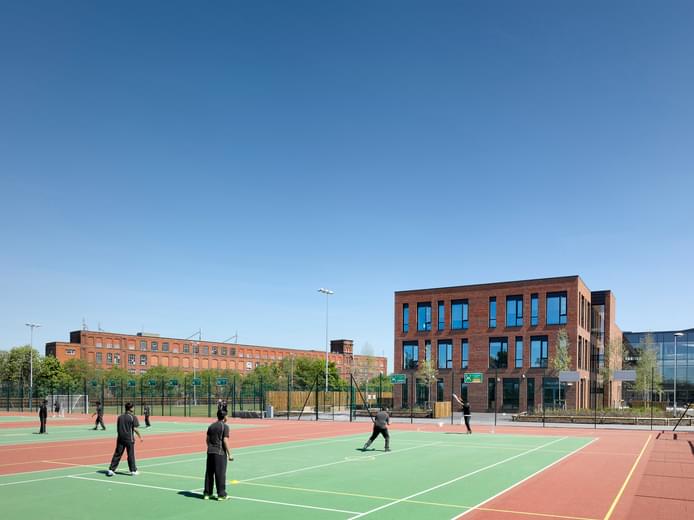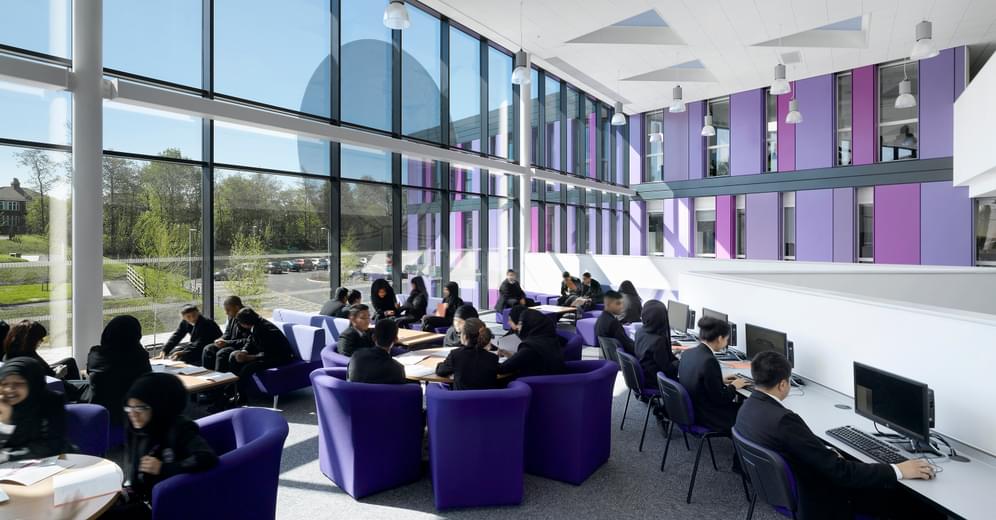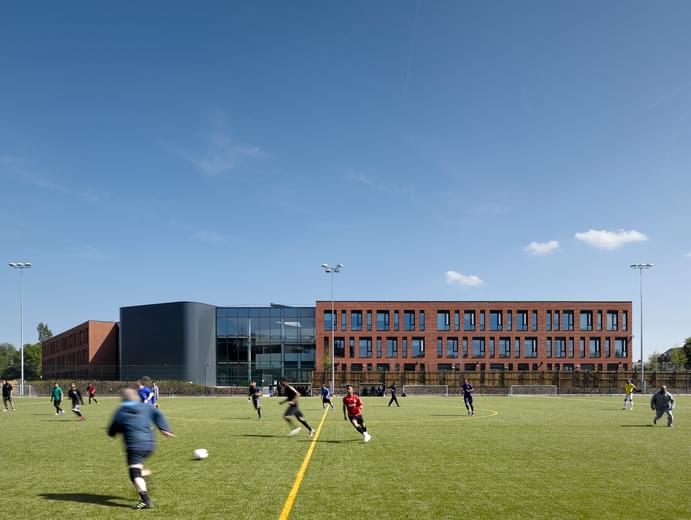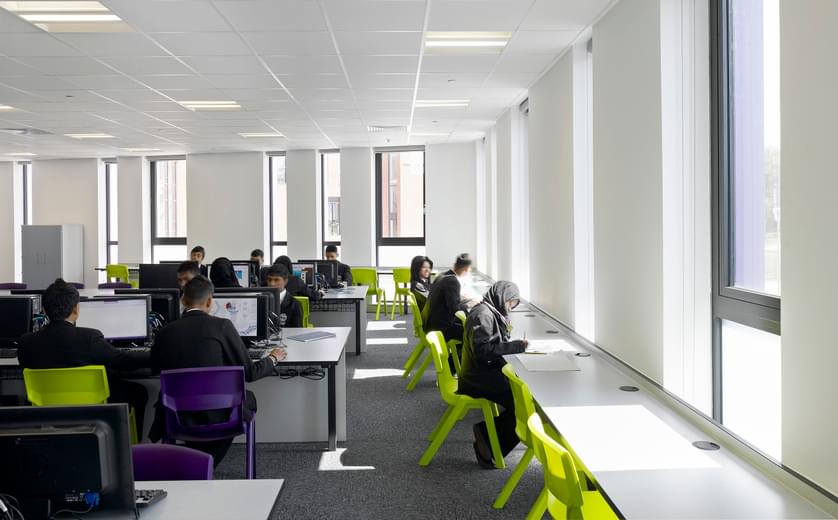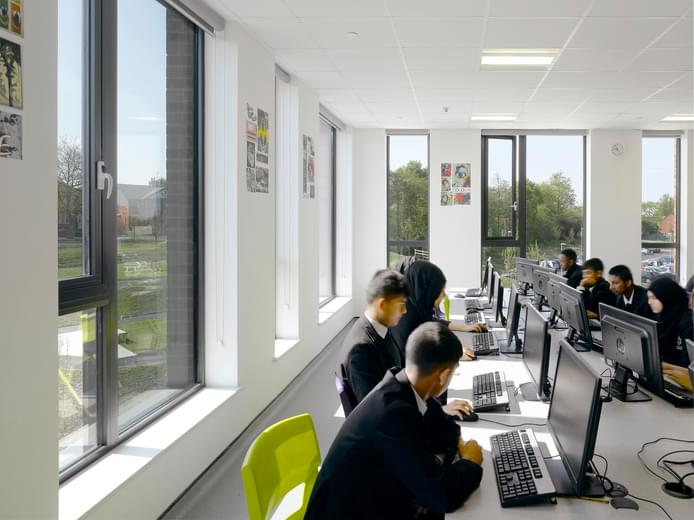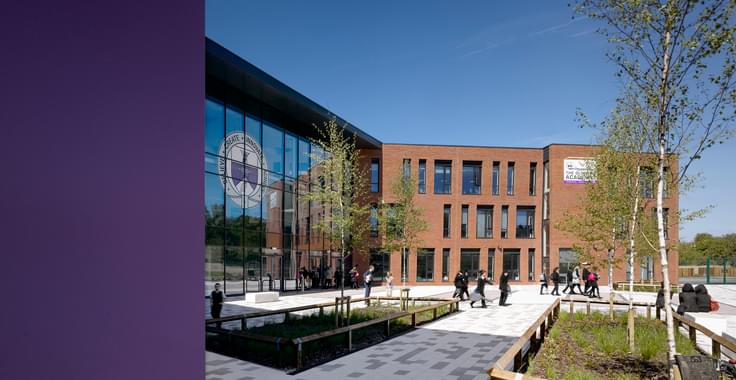 Weaving community spirit through fantastic learning facilities
Oldham Academy North boasts inclusive learning facilities with community value at its core. The vision was simple. To create an academy that is recognisable in the community which provides a positive educational influence across Oldham
The layout is inspired by individual learning zones, each developed with its own style, colour and branding, helping to animate the space as well as differentiate the zones and their purpose.

Aware of the benefits being outside has on students in an educational environment, the outdoor learning zone helps to improve students' wellbeing by reducing stress and increasing awareness, whilst positively encouraging less traditional teaching methods.

The design integrates a central heart space with a range of different uses, accommodating both students and teachers as well as the wider community. Designed to be adaptable for the likes of school assemblies, theatre performances or social functions such as awards evenings and presentations, the space is inclusive and caters for everyone.
The sporting facilities provide out of hours access for people in the local area. This is key in encouraging increased physical activity and promoting participation in leisure sport activities across the wider community. Better still, greater use of Oldham Academy's facilities creates a stronger, more positive perception of the school. A place the people of Oldham can be proud of.
Project summary
Client
Willmott Dixon Construction
Includes
Fully equipped sports hall
Team
Meet the team behind the project
Contact
Interested in
learning more?
Learn more about 'Oldham Academy North' and other projects by reaching out to one of our team
Get in touch