Waterhead Academy
Oldham, UK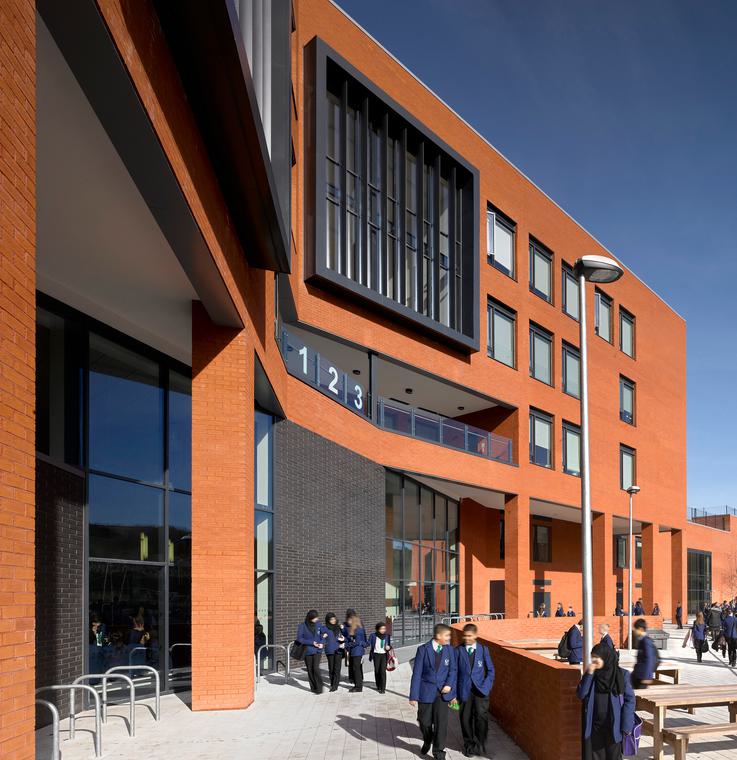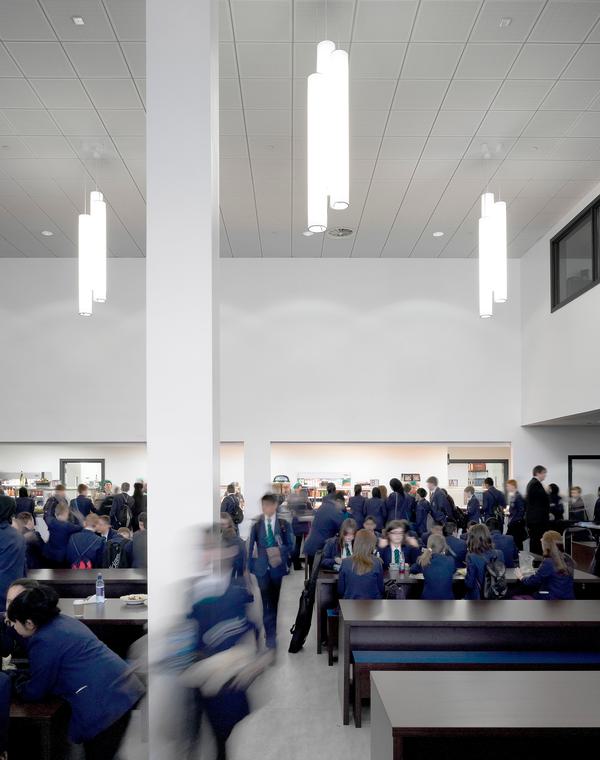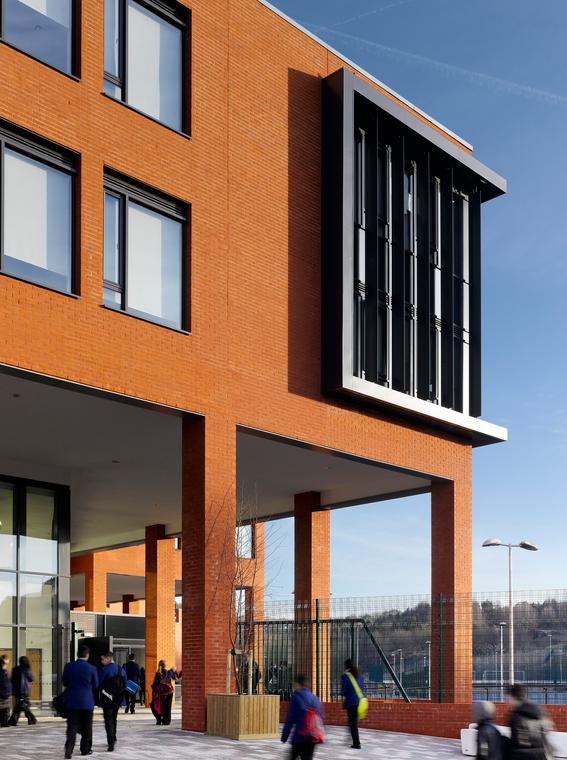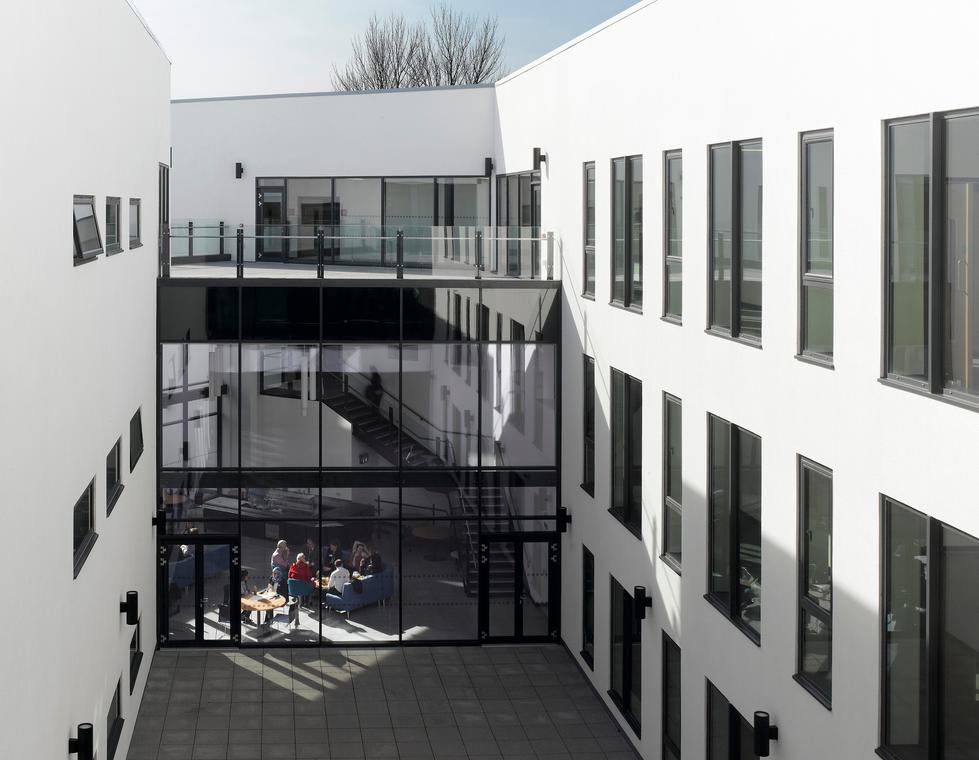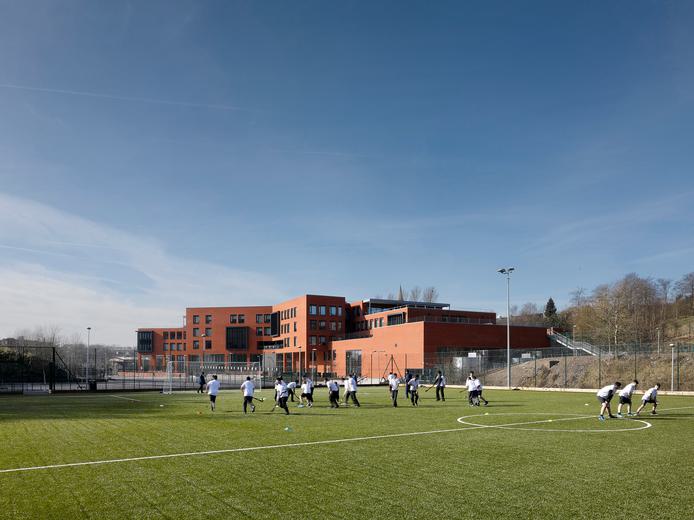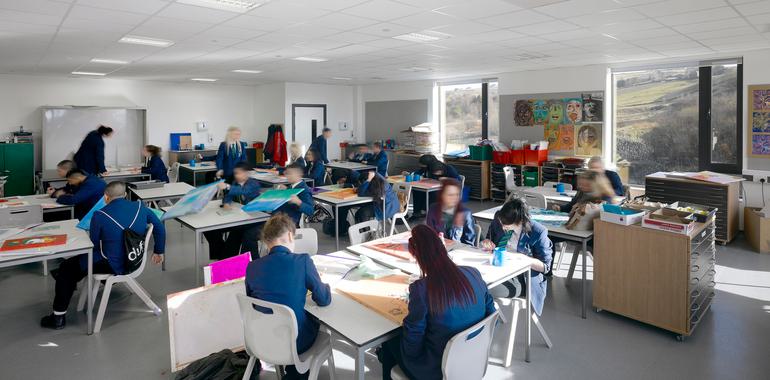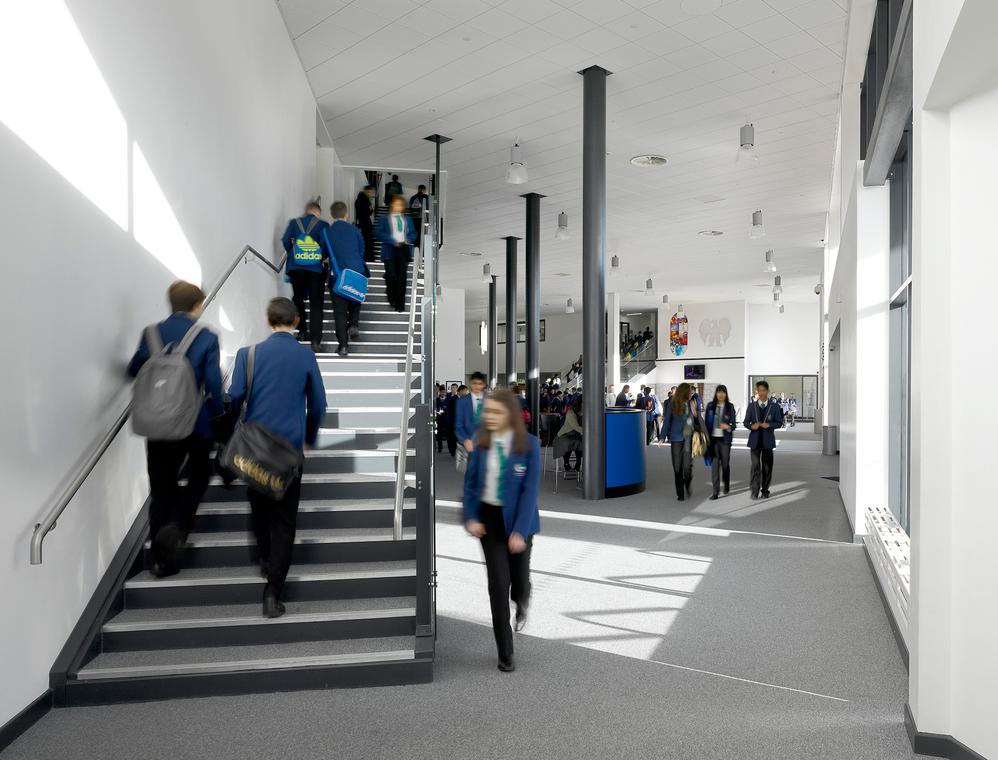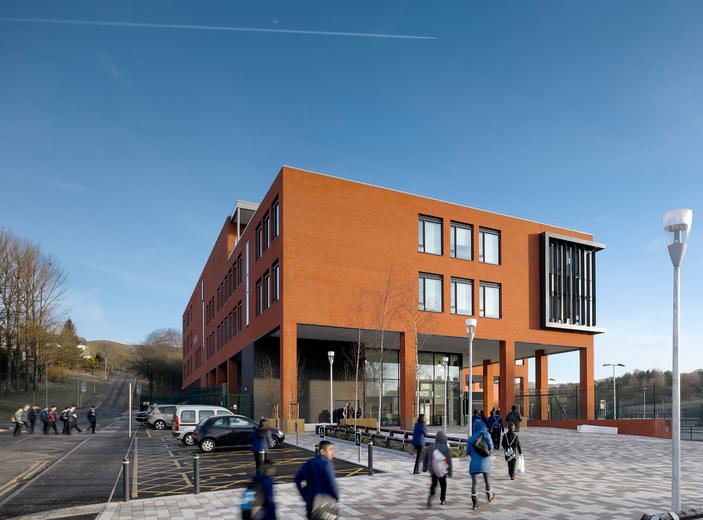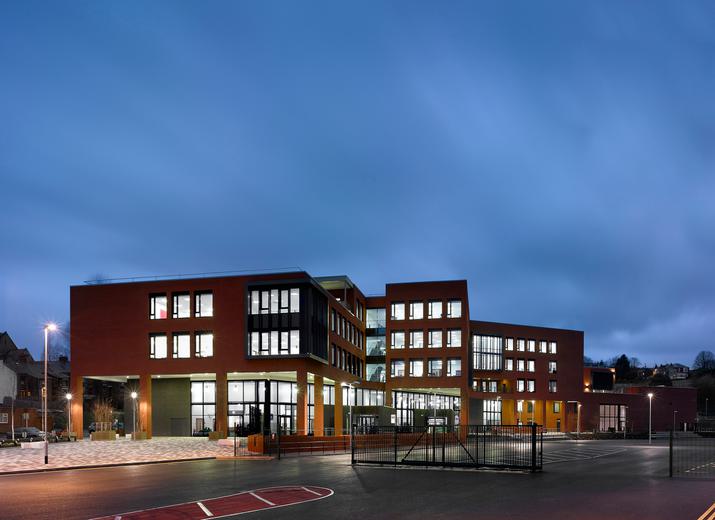 Thoughtful new school, bringing care and community together
With community and care at its heart, the 1,500 place Waterhead Academy in Oldham, proudly delivers exceptional educational experiences for its students. Sitting on the site of the former Orb Mill, the new building's five-storey form takes on a modern interpretation of the mill vernacular with a pleasant coating of red brick.
Shared community facilities are found on the ground floor where students, staff and visitors can pass through by a new plaza - which also sits as a focal point for other community facilities.
Helping to bring the outdoors in, the interior benefits from plenty of space, light and air, and views out across the landscape are plentiful. The red brick building sits on columns, providing large covered outdoor space which delivers more opportunity for people to spend time outside, rain or shine.
Teaching facilities are considerately placed on the upper floors, benefiting from added privacy and discretion, with the community facilities on ground level to provide easy access for people in the local area.
Project summary
Client
Oldham Council
Willmott Dixon
Team
Meet the team behind the project
Contact
Interested in
learning more?
Learn more about 'Waterhead Academy' and other projects by reaching out to one of our team
Get in touch