Crown Hills Community College
Leicester, UK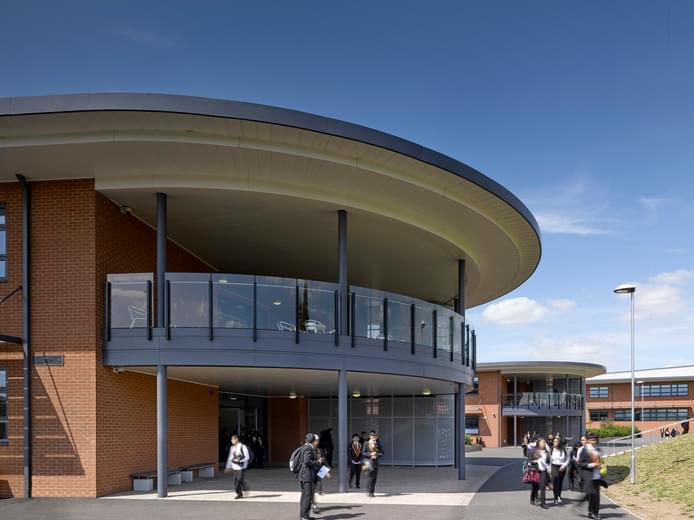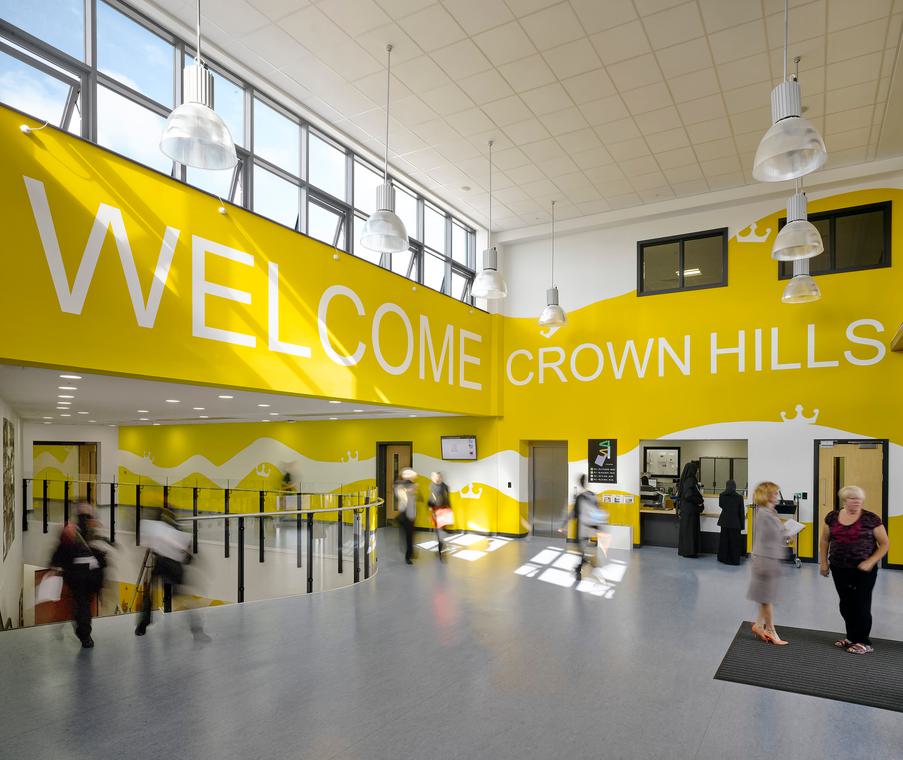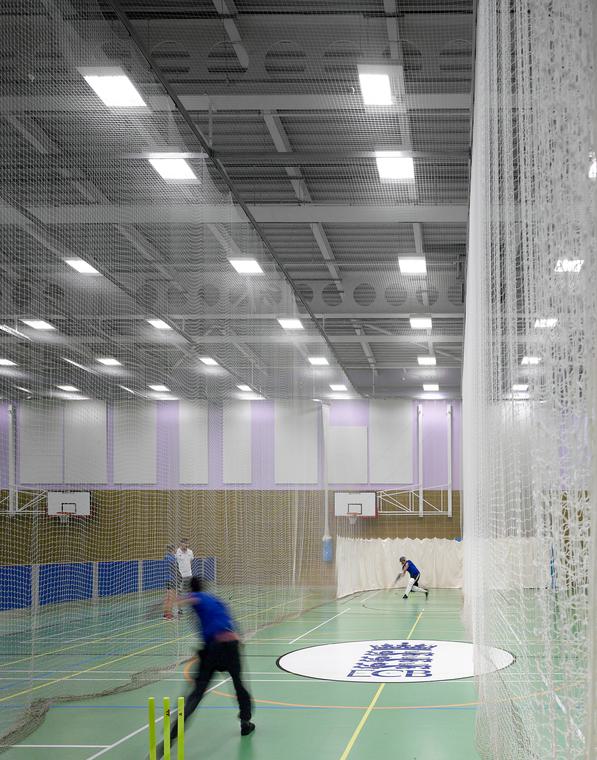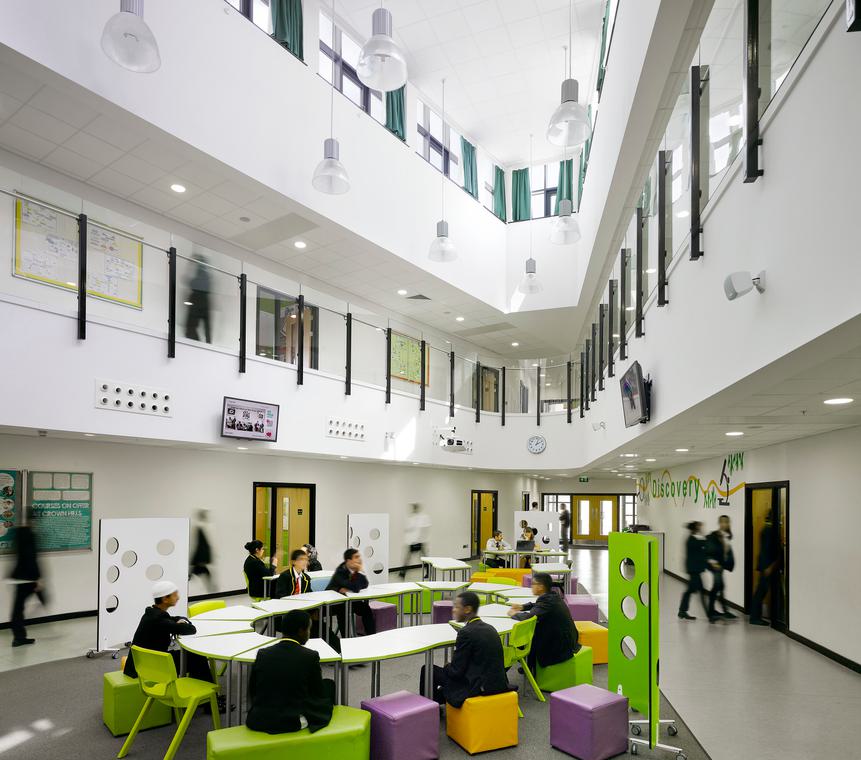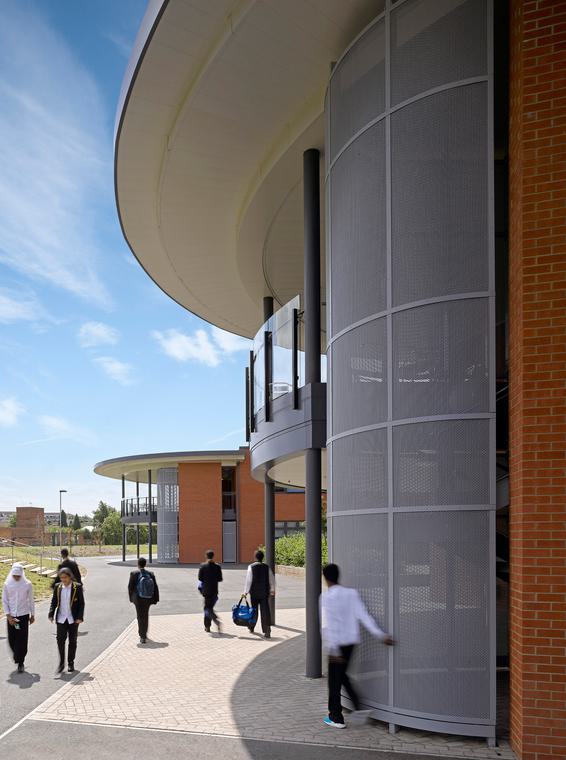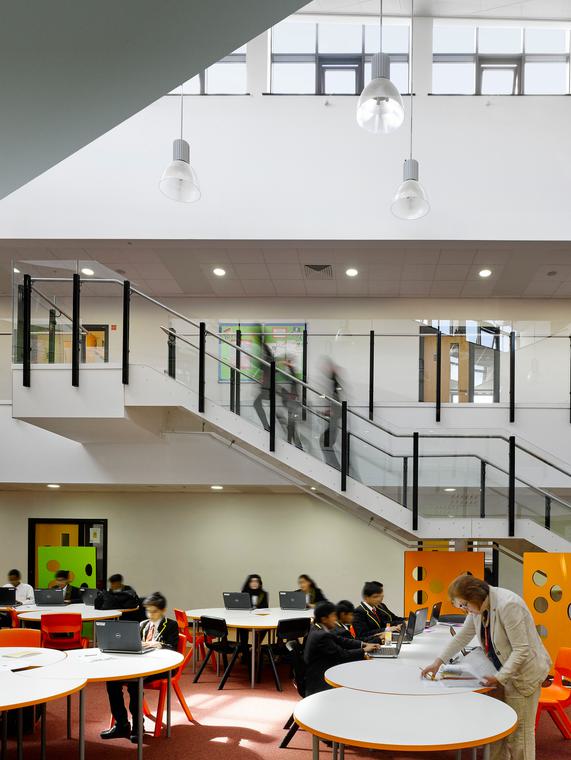 An inspiring educational offering to the Leicester area
As part of Leicester's BSF programme, Crown Hills Community College brings to the area an inspiring, 1,200 place secondary school which enables its students to thrive through dedicated learning zones.
Working on a restricted budget, our thoughtful design brings the opportunity for more learning activities, responding to the school's aspiration for the project. We created three distinct learning zones to support this, with double height plazas and separate classrooms arranged around them. Outdoor study areas have been provided through balconies located at the end of the learning plazas which overlook the cricket pitch.

The bright, spacious and welcoming new layout encourages better interaction between departments, promoting collaborative learning and the benefit it brings to students by boosting their productivity, abilities and confidence.

The school's specialism is sport, with a particular emphasis on cricket. We designed the large, eight court sports hall, which sits at the heart of the development, to deliver indoor cricket training.
The facility is used by both students as well as the English Cricket Board, who partly funded the project, outside of school hours. The additional fitness studio is located at the front of the development, with a glazed frontage offering discrete views in and out for added privacy.
The use of local brick for the external design gracefully blends the development into its surroundings. Intermittent curtain walling provides a source of natural light into the school, brightening up the space and improving staff and student wellbeing the moment they arrive in the building.

Project summary
Location
Leicester, LE5 5FT
Client
Miller Construction
Team
Meet the team behind the project
Contact
Interested in
learning more?
Learn more about 'Crown Hills Community College' and other projects by reaching out to one of our team
Get in touch