Student Social Spaces
Preston, UK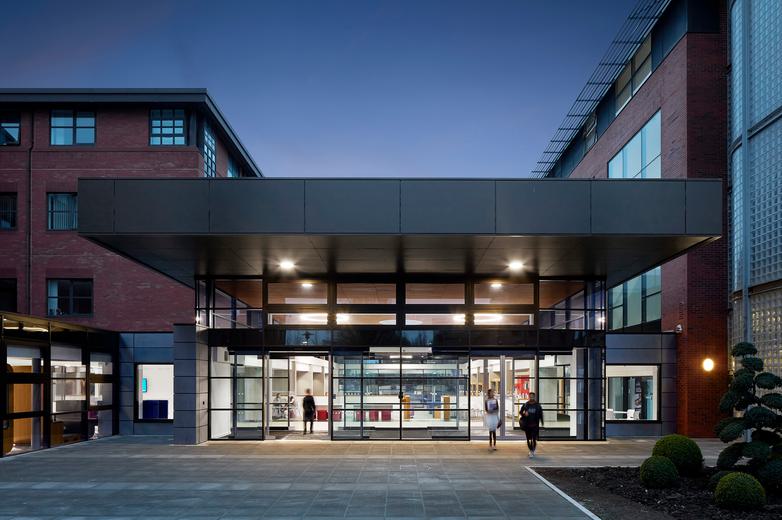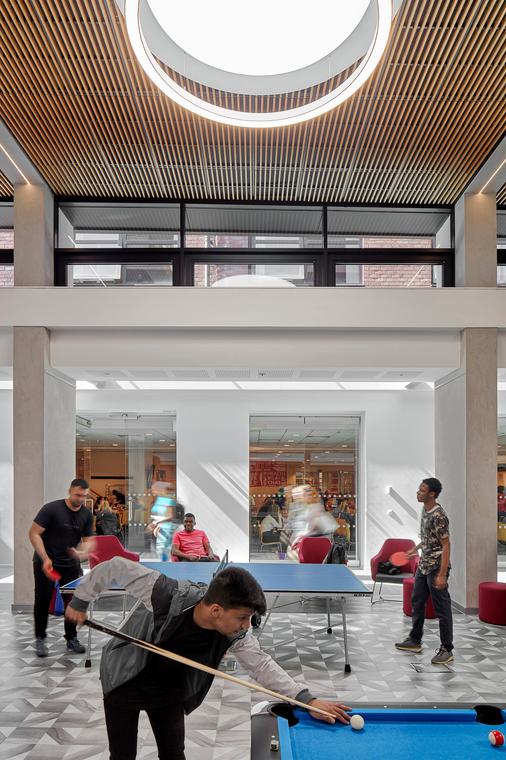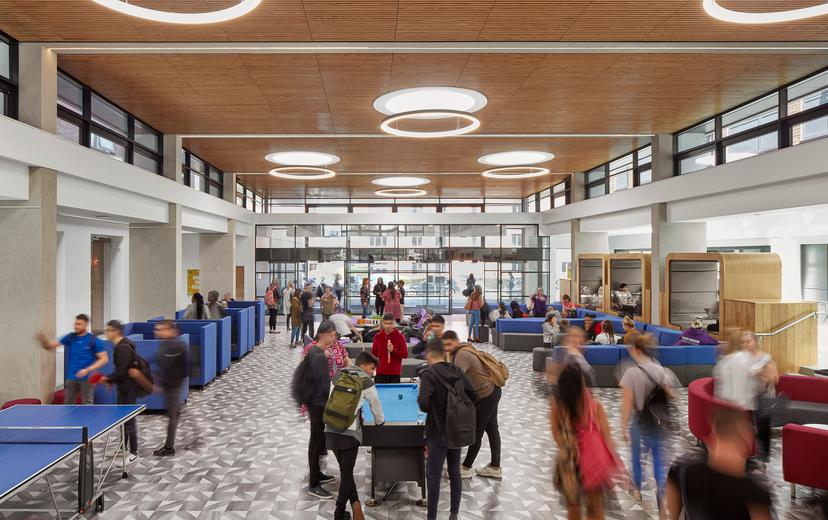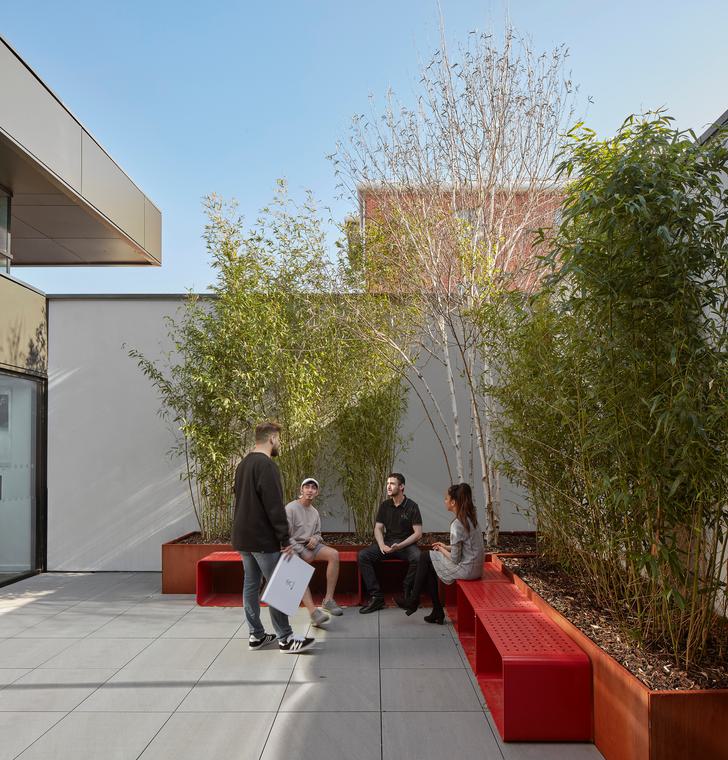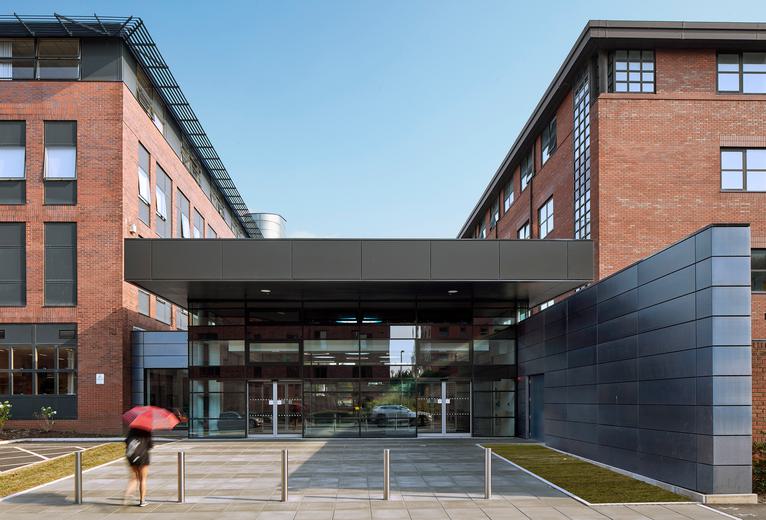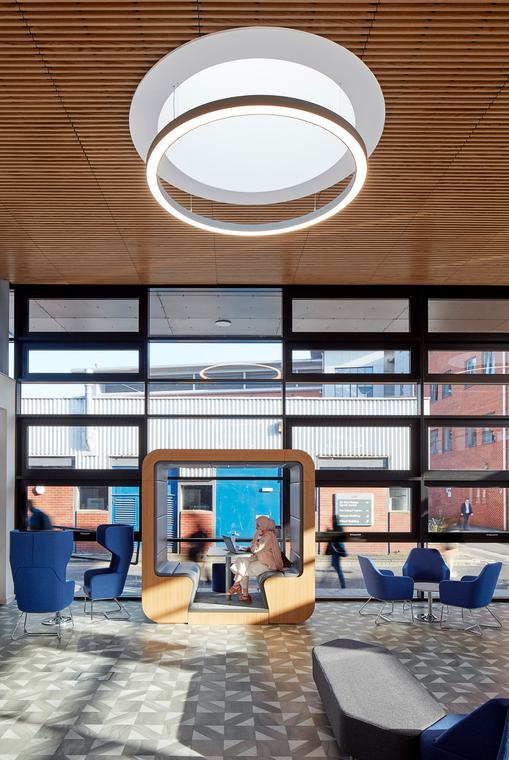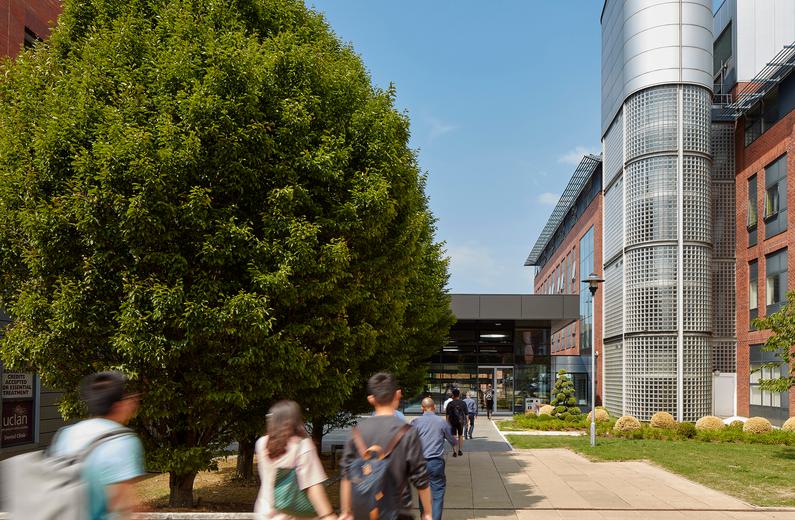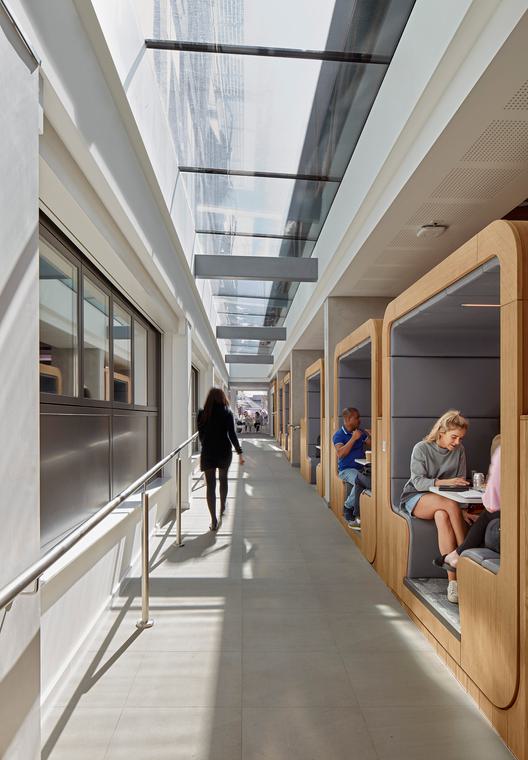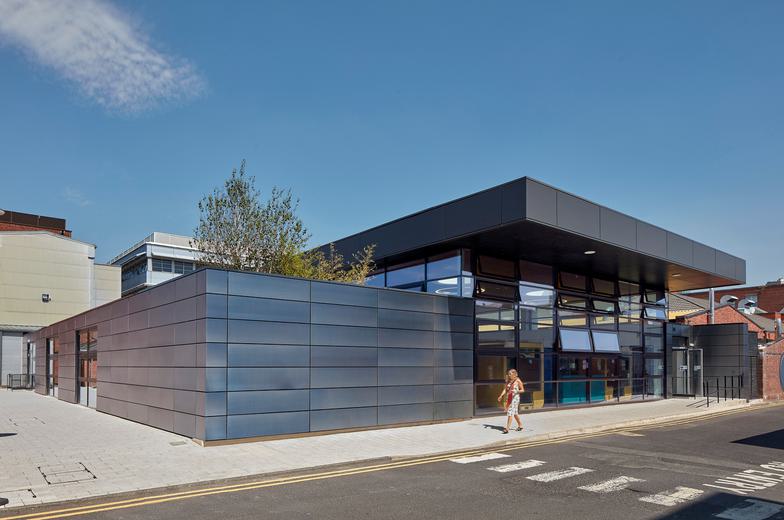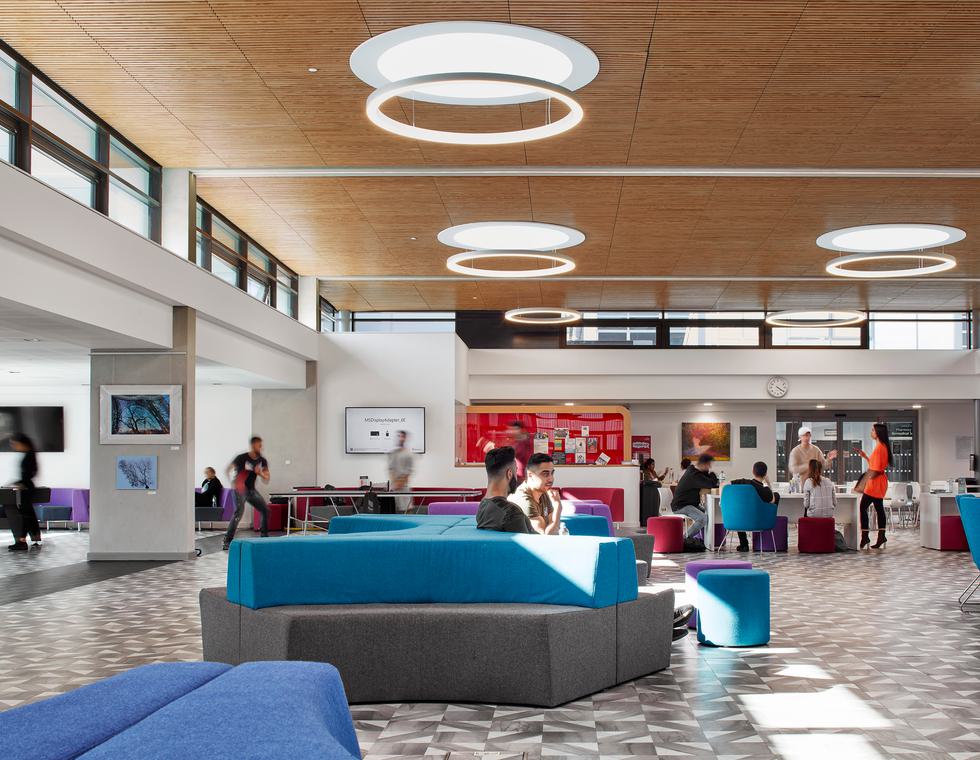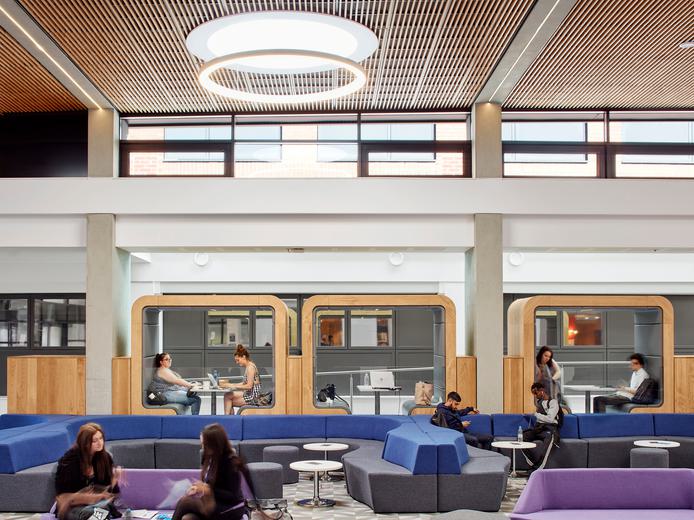 Enhancing the student experience through flexible, versatile social spaces
Designed to encourage students to spend more time on campus, the UCLan Student Social Spaces are a series of lightweight, flexible pavilions arranged across the university campus. With 24/7 access, the large open spaces include a variety of settings, from quiet and intimate environments to busier, more sociable setups.
The interior design gives off a relaxed, comfortable feel, which inspires more informal learning and socialising.
The loose furniture provides students the opportunity to make the space their own, where re-organisation is encouraged to suit their individual needs. In keeping with its student-led ethos, the spaces also accommodate evening events and exhibitions, often organised by students.
The health and wellbeing of students remained a priority during the design process, and with the use of natural materials, the building benefits from plenty of natural air and light. The reinvigorating effect of a bright, breezy building has a multitude of benefits on a persons' wellbeing and can boost happiness significantly.
Biophilic principles were also a key inspiration behind the landscape design. There are distinct connections to nature, supporting a more relaxed environment, with plenty of views of the surrounding landscape.
The dedicated outdoor space incorporates plenty of greenery, including trees and a variety of plants. This helps to increase the time students spend outside, immersing in nature and enjoying its many benefits, including improved creativity, motivation and productivity.
Project summary
Location
Preston, PR1 2HE
Client
University of Central Lancashire
Awards
LABC Building Excellence Awards 2018
Winner - Best Education Building
Team
Meet the team behind the project
Contact
Interested in
learning more?
Learn more about 'Student Social Spaces' and other projects by reaching out to one of our team
Get in touch