Swiss Cottage, Osbourne House
Isle of Wight, UK
Laser scanning to collect a historical record of a listed building
The Swiss Cottage at Osborne House is a two-storey, Grade II listed building under the care of Historic England, dating from 1862.
Under a three-year framework agreement with Historic England for the provision of Metric Survey Services, we were commissioned to provide a survey of the Swiss Cottage and Museum located in the grounds of Osborne House. These included topographical, measured building, and underground utility mapping surveys.
The topographical and utility surveys were to be delivered in 3D AutoCAD format. The cottage itself was to be 3D modelled and delivered to BIM LOD 3.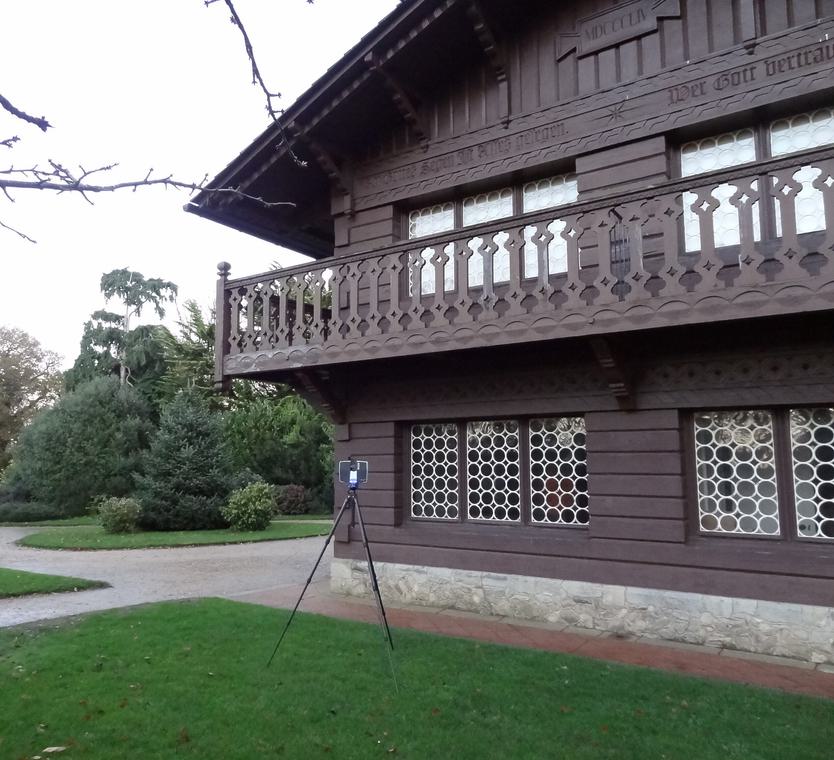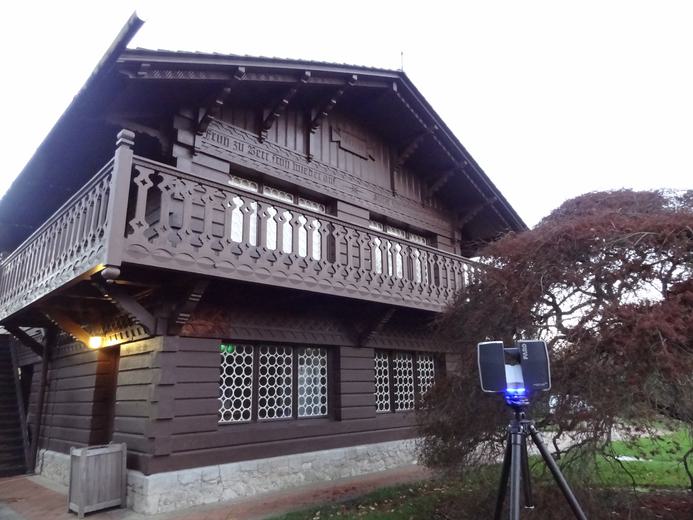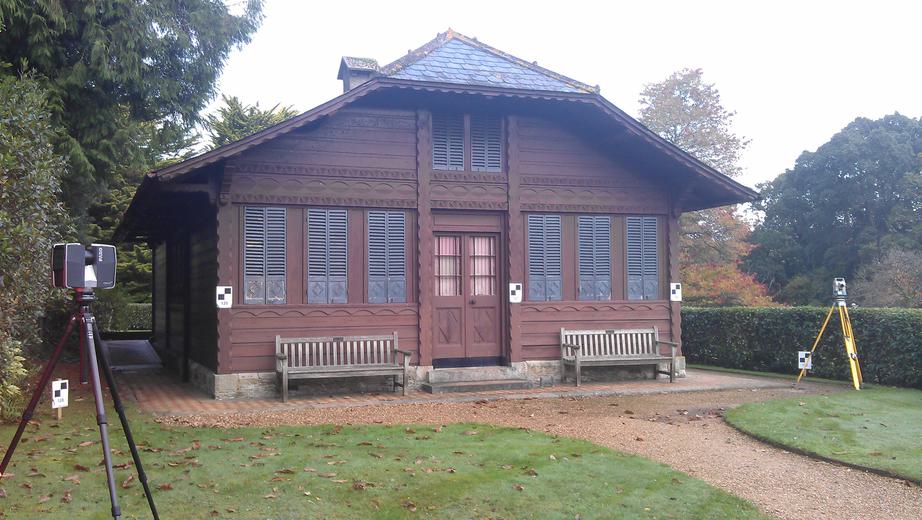 Capturing data to create as-built plans
Because the Swiss Cottage is a Grade II listed building, Historic England made the decision to survey the property through the use of terrestrial laser scanners.
As part of the scan, panoramic digital images were taken at each scan setup. These images were then combined with the scan data to create an intelligent, photographic record of the structure and its artefacts.
Capturing scan data this way enabled us to create an as-built BIM model of the Cottage, which could be used to extract plans, elevations, and sections in 2D AutoCAD format.

The information produced was made available within the AHR Digital Portal, which allows user access to the images and extraction of dimensional information. The final suite of information was to be used for a partial re-design of the grounds, and a historical record of the buildings and contents.
The BIM model was used in the English Heritage Metric Specification for Cultural Heritage as an example of the level of quality expected.
Team
Meet the team behind the project
Contact
Interested in
learning more?
Learn more about 'Swiss Cottage, Osbourne House' and other projects by reaching out to one of our team
Get in touch