National Portrait Gallery
London, UK
Enabling refurbishment of a Grade I listed building
Sitting in Trafalgar Square, The National Portrait Gallery is one of the most visited art museums in the world, housing thousands of paintings and hosting regular exhibitions.
Our Geomatics team were appointed to carry out a Scan to BIM survey of the gallery, collecting information to be used in the gallery's plans to refurbish and extend the building in the future.
The nature of the gallery's sensitive, unique artefacts meant that laser scanning provided the ideal solution; a non-contact survey that would not damage exhibitions. It also avoided the need for expensive, time-consulting scaffolding to be erected, enabling work to be undertaken quickly and less obtrusively.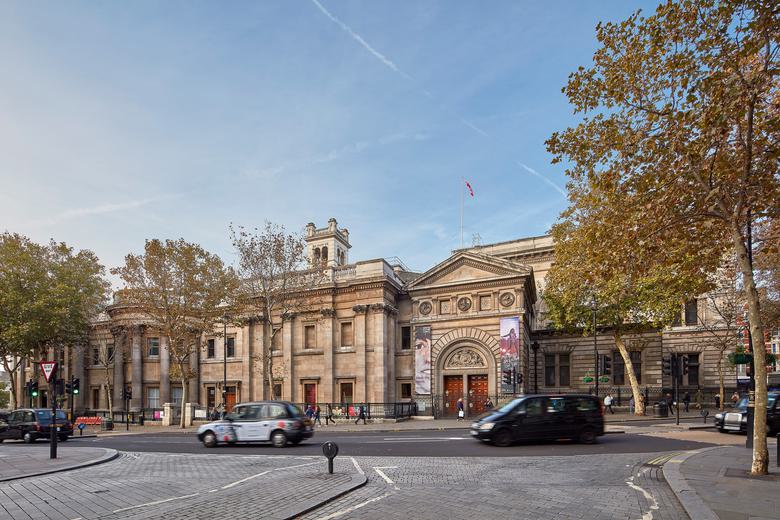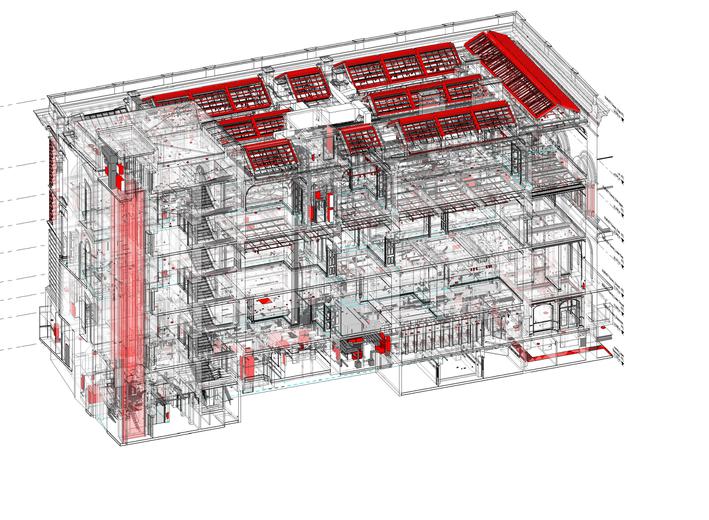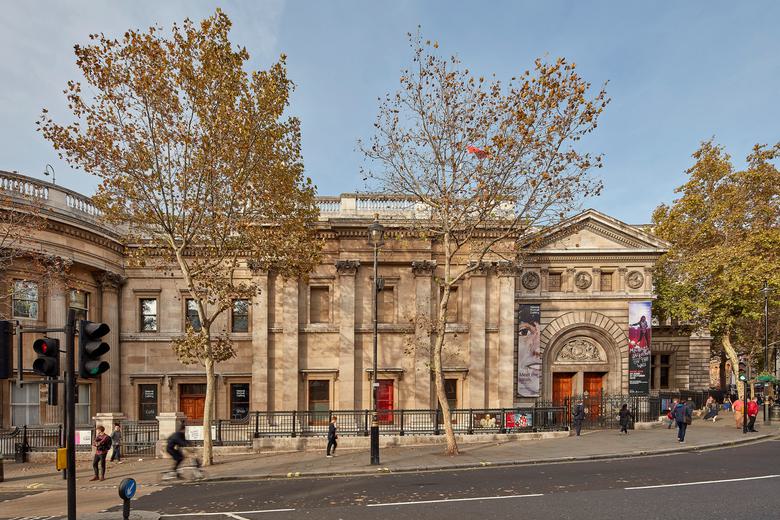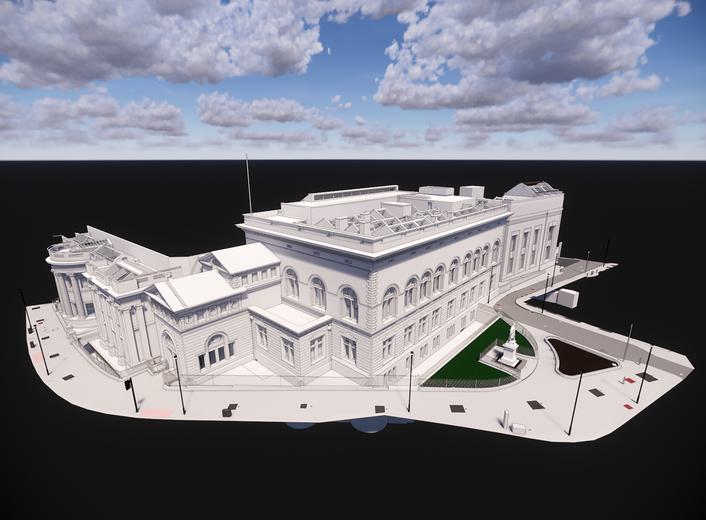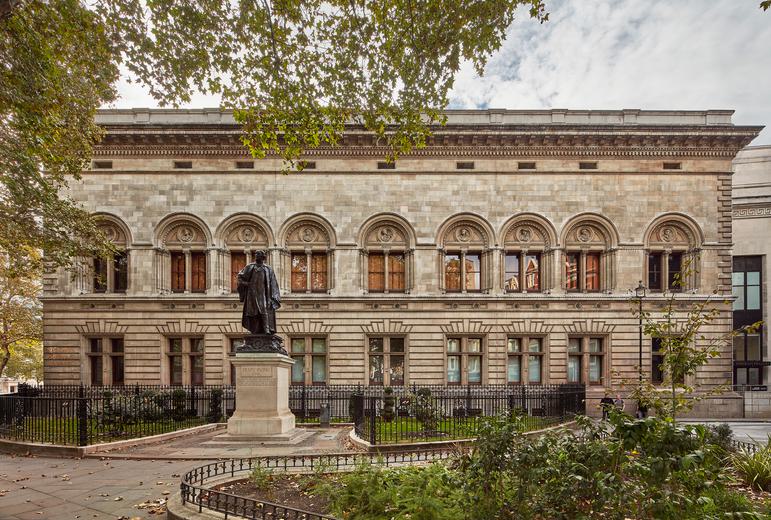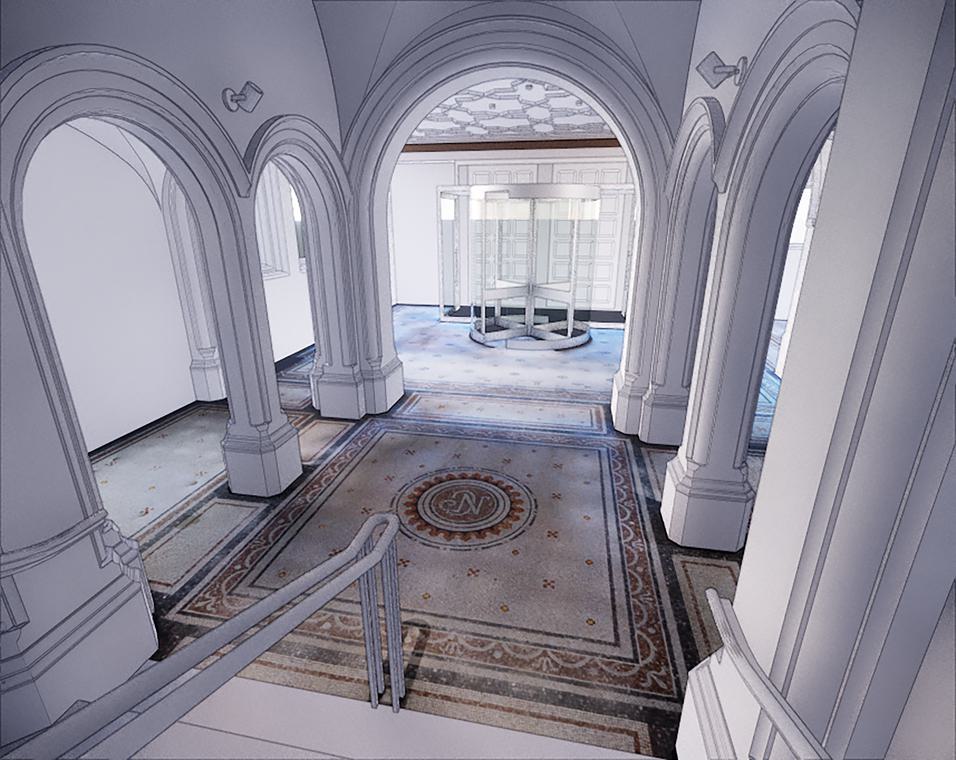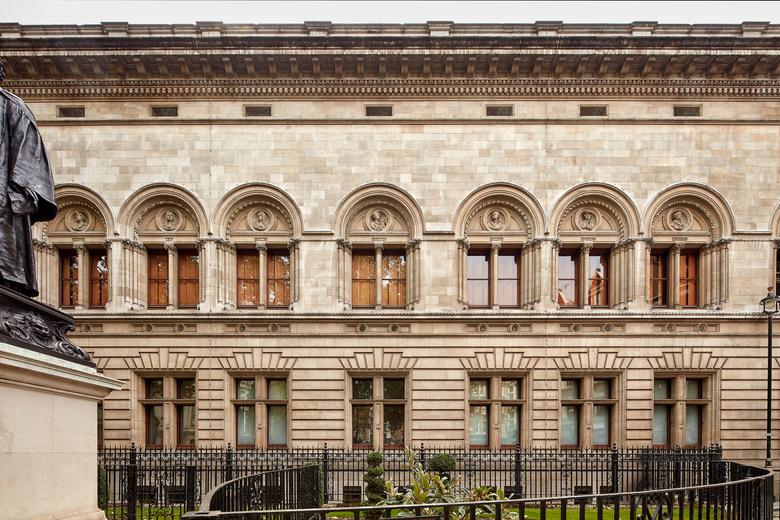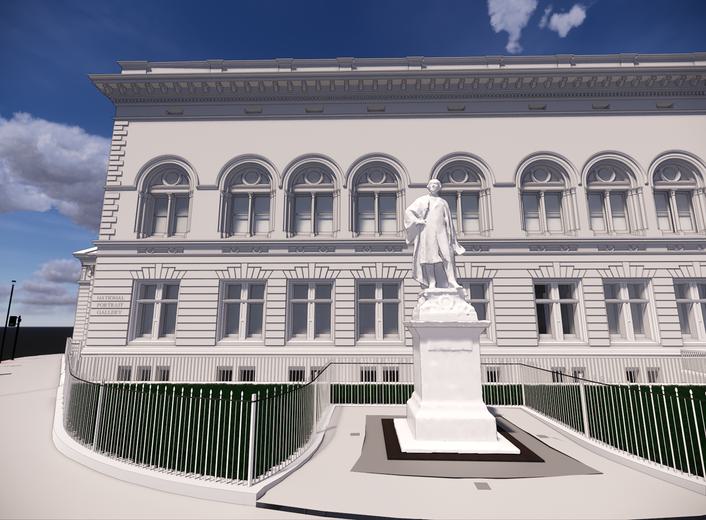 Utilising laser scanning to achieve accuracy
Three laser scanning teams were involved in the capture of the building geometry and terrestrial laser scanners were used to collect survey data. The data set was then used to create a 3D model of the building to BIM Level 3/4, due to the nature of the building and its heritage status.
The 3D model allowed for the export of 2D plans and elevations of the building, with a 3D topographical survey of the buildings and surrounding infrastructure, including the main highway.
The production of HDR orthographic photography also fell within the client brief. The photography was rectified to remove curvature errors, enabling the gallery to take accurate dimensional information direct from the images. The photos include imagery of the gallery's listed mosaics, with the survey detail mapping these down to each 1cm square.
Throughout the project, our team adhered to strict security and access procedures at the gallery. We also recognised the risks associated with working on an operational site, particularly one open to the public. We fulfilled stringent health and safety commitments and ensured full signposting of hazards.
Team
Meet the team behind the project
Contact
Interested in
learning more?
Learn more about 'National Portrait Gallery' and other projects by reaching out to one of our team
Get in touch