Lichfield Cathedral
Lichfield, UK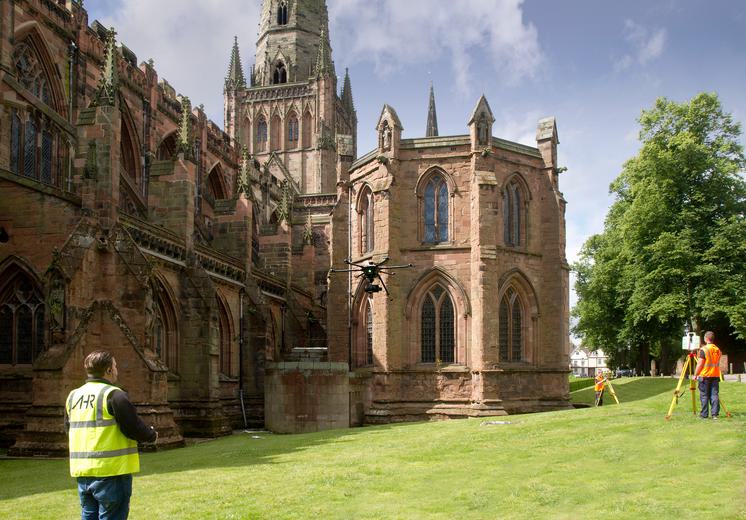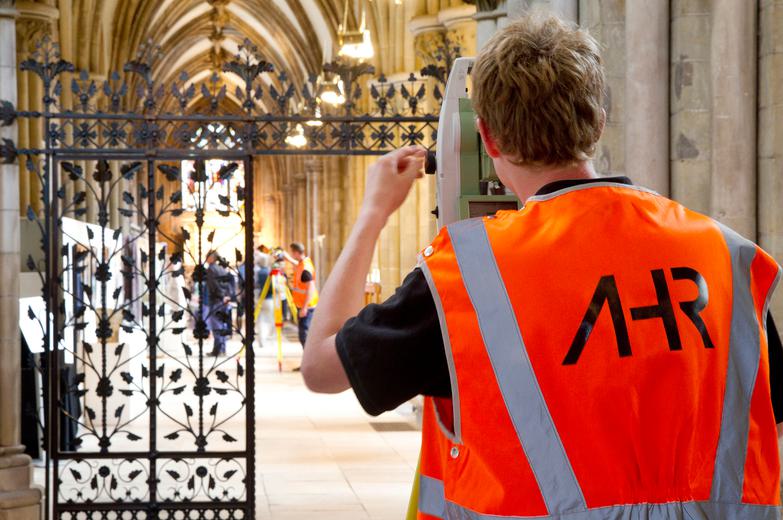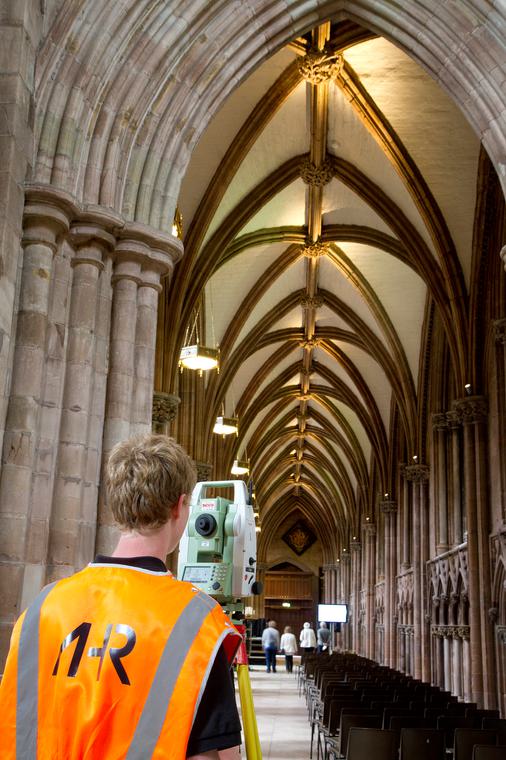 Capturing ornate Gothic architecture through laser scanning
Lichfield Cathedral is one of only three Cathedrals with three spires in the UK and is the Mother Church of the Diocese in Lichfield. It is also one of the oldest places of Christian worship in the UK and is the burial place of the Anglo-Saxon missionary Bishop, St Chad.
We were commissioned to create 2D CAD drawings of the floors, elevation, sections, and roof of the historic medieval Cathedral in Staffordshire, UK. The drawings would allow any defects or problems in the building, such as with the stonework, to be highlighted and addressed as part of future maintenance or development plans.
Due to the listed nature of the Gothic architecture, our Geomatics team used state-of-the-art drone technology and laser scanners to capture every detail of the building.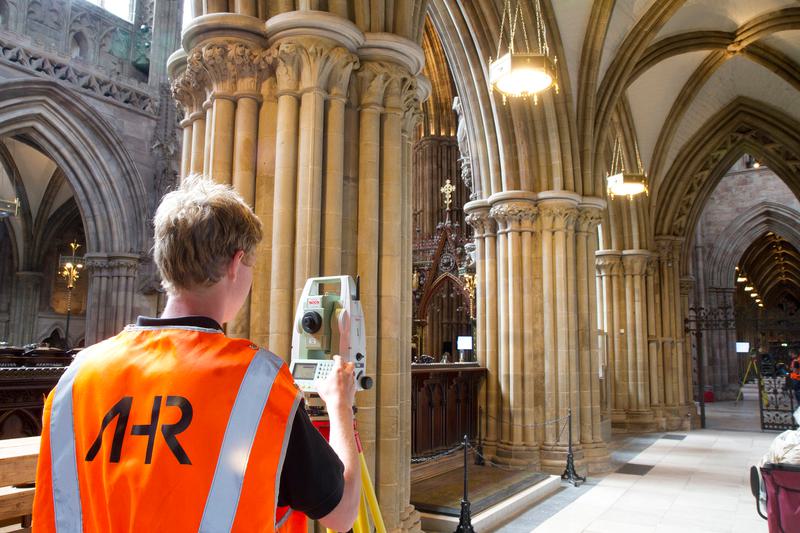 Using drones to achieve greater accuracy and detail
We used drone technology to enable us to obtain high definition, 2D aerial and vertical images of the Chapter House and the Library which were taken well above the human eye-line. This combated the angle of incidence to minimise shadows. More detailed and accurate data of the curvature and decorative detailing of the structure could be detected. Using more traditional surveying methods would have made this more difficult to obtain.
Drone technology also provided benefits such as greater time efficiency, flexibility, and ability to gather data from areas that would be extremely difficult to access.

Laser scanners were used to collect information on the building's interior and exterior, and when combined, the data collected was specific enough to capture every stone of the Cathedral.
Using the 2D images, the Geomatics team were able to create an intelligent photographic 3D roofscape, using 3D Point Cloud and Mesh processing software alongside the scale 2D CAD drawing.
The extracted information on the plans, elevations and sections provide a detailed conservation record of the Cathedral's structure and contents for the future preservation of the building.
Team
Meet the team behind the project
Contact
Interested in
learning more?
Learn more about 'Lichfield Cathedral' and other projects by reaching out to one of our team
Get in touch