Network Rail Head Office
Glasgow, UK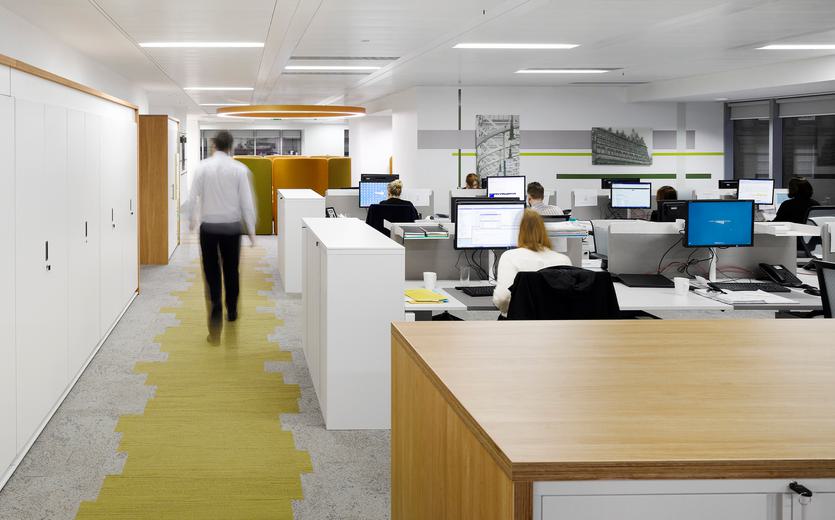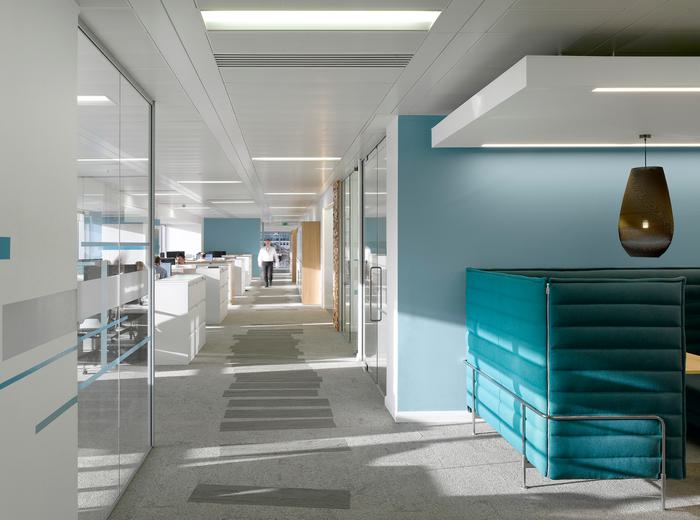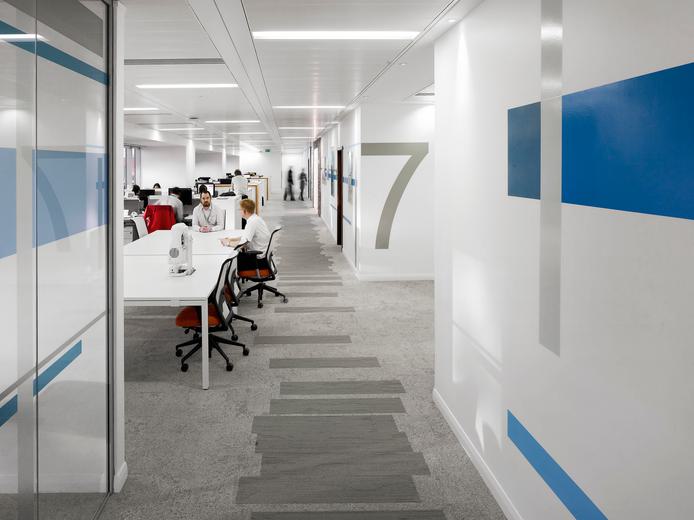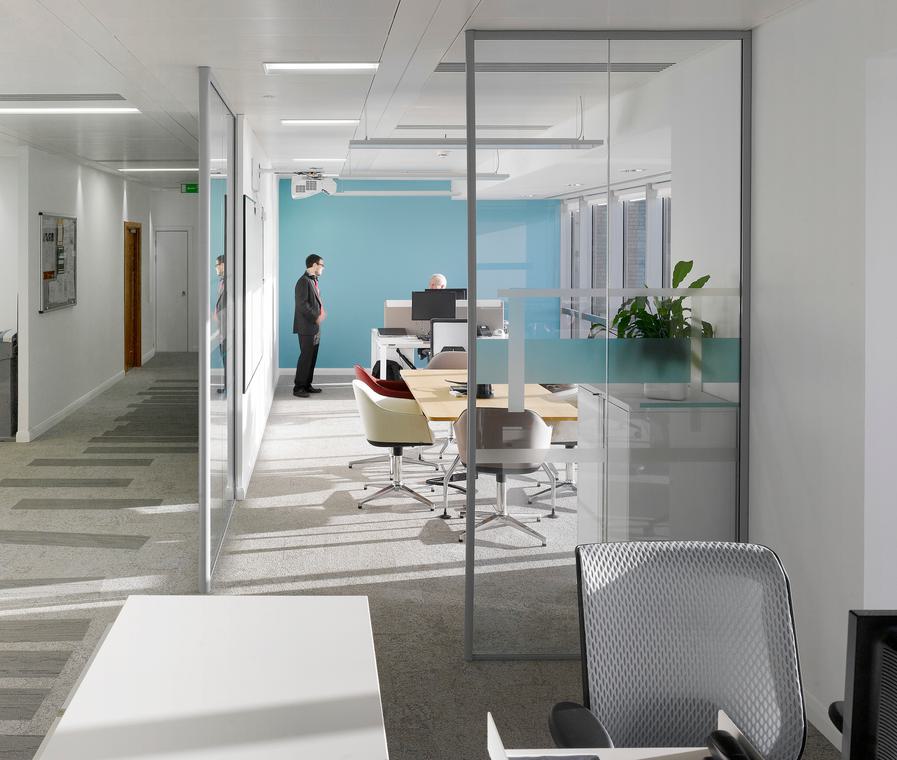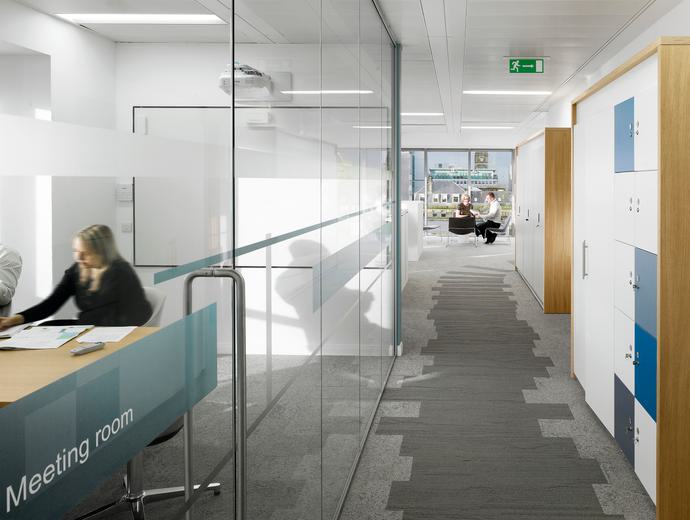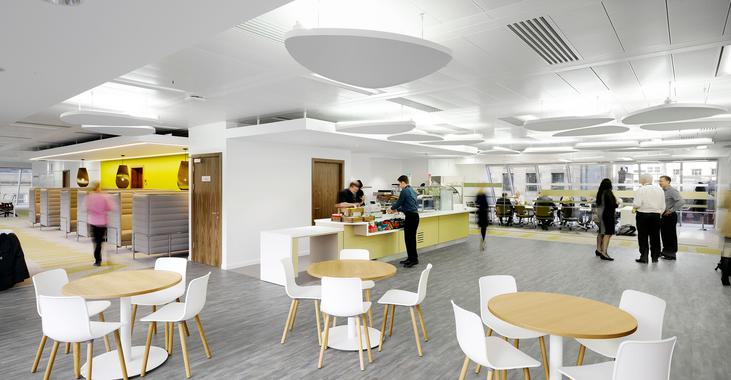 Interior design as the vehicle for change in office culture
In preparation for the relocation of Network Rail's Glasgow Headquarters, our reconfiguration and internal fit-out of a 1980s office block acts a temporary stopping place. Giving the organisation time and space to review of all current work practice and pave the way for change.
The challenge was to make what could have been a difficult transition – new office and new ways of working – into a positive. We worked with the staff, showing them our designs for the layout, finishes and even furniture selection. This attention to detail led them to trust that the relocation was in their best interests.
Large open plan offices, staff meeting rooms and break-out spaces ensure flexibility and promote direct interaction with the office, creating a more open and friendly working environment.
The unique interior design concept; 'Earth Strata', a journey from earth, through meadow to sky, made for easy navigation through the building and created a distinct identity for each floor. Particular care was taken to specify products with strong environmental and sustainable credentials. Recycled timber was used throughout the and the carpet was made from 100% recycled solution dyed-nylon.
Project summary
Awards
Scottish Design Awards 2015 Shortlisted Interior Design Category
Team
Meet the team behind the project
Contact
Interested in
learning more?
Learn more about 'Network Rail Head Office' and other projects by reaching out to one of our team
Get in touch