Glossop Town and Market Hall
Glossop, UK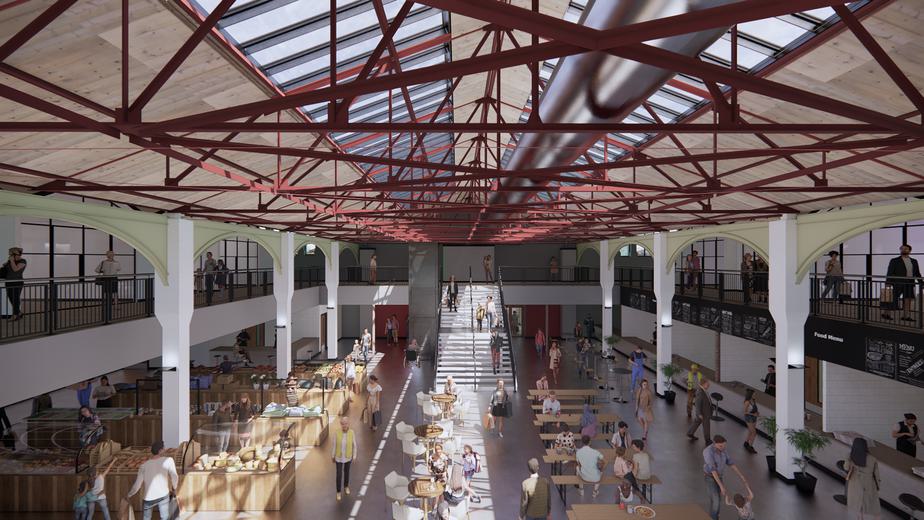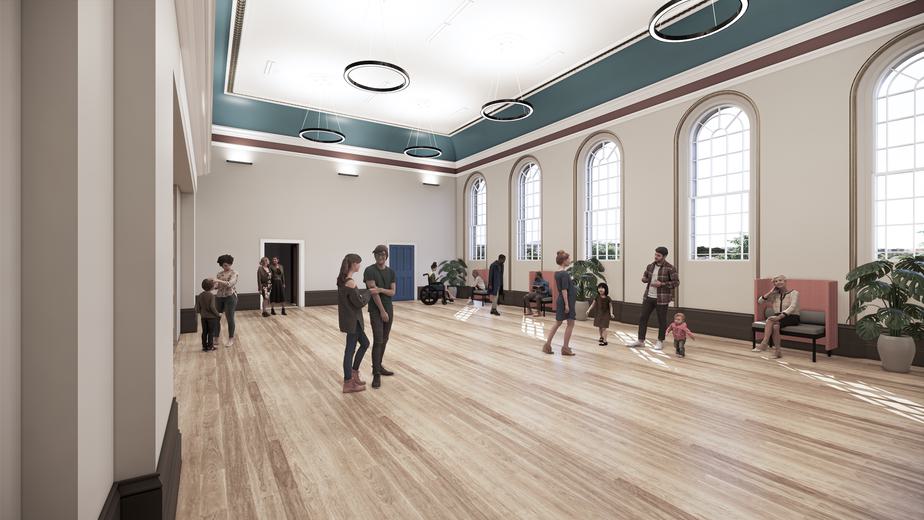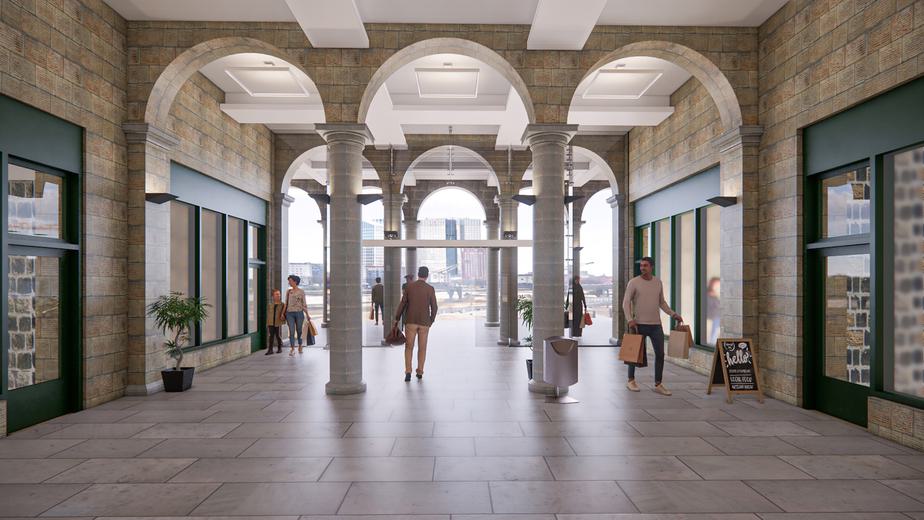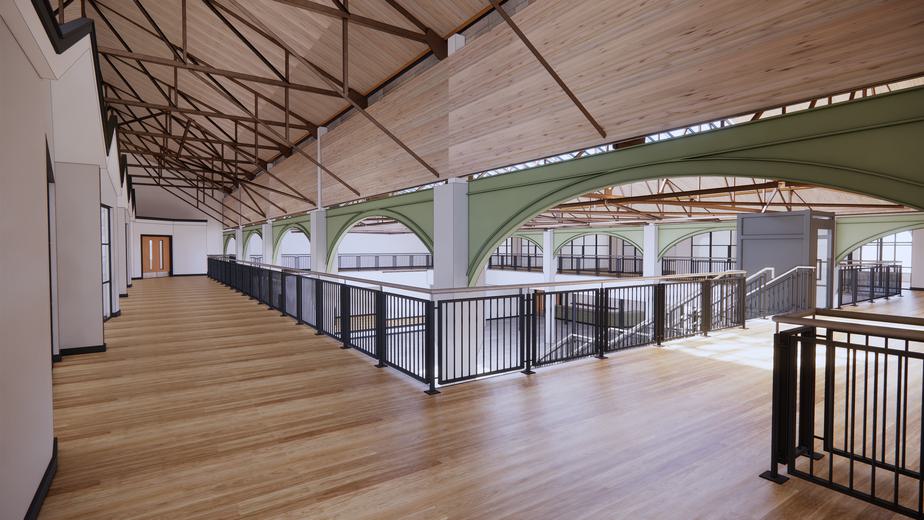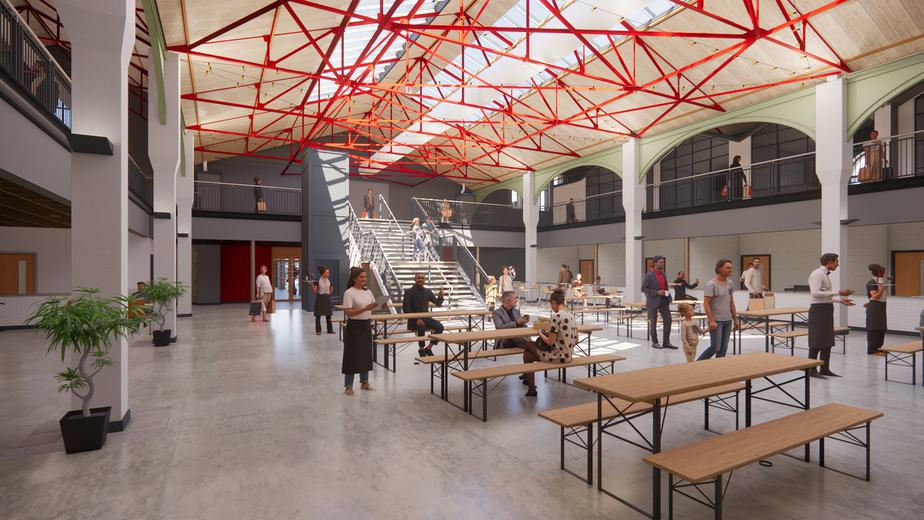 Refurbishing Grade II-listed buildings to provide a creative centre of excellence
Glossop is the 'Gateway to the Peak District' for Greater Manchester. Home to numerous independent businesses and creative industries, including musicians, artists and academics. High Peak Borough Council aims to develop the local economy around these creative industries to provide a centre of excellence for the arts and businesses.
To support these goals, we are providing geomatics consultancy, principal designer and design services for the conversion of the Town Hall, surrounding municipal buildings and the Market Hall.
The Grade II listed Town Hall is the central hub of the town, featuring distinctive industrial and civic architecture. Enhancing the surrounding heritage buildings, the hall sits idyllically opposite Norfolk Square and, in line with the council's vision, will create a mixed use complex bringing the community together.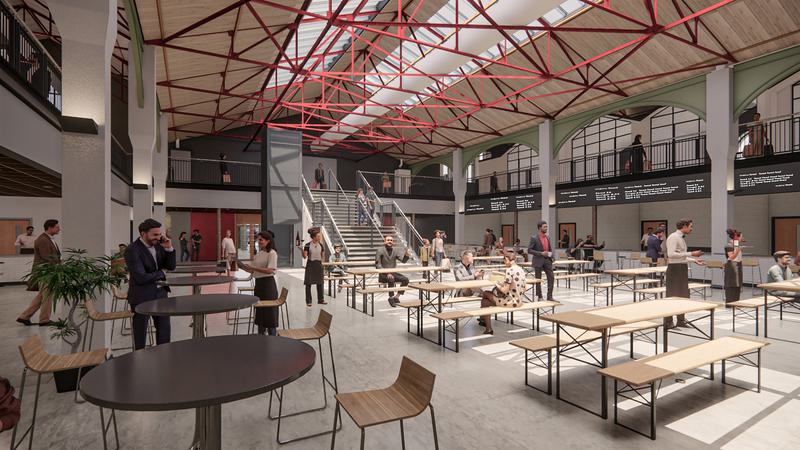 Enhancing historical features and improving accessibility through sensitive restoration
The Town Hall and Market Hall are being refurbished throughout, with a focus on the ground floor retail spaces which will be enhanced to provide designated trading space for local businesses.
A mezzanine floor will overlook an events space and provide accommodation for creative businesses, as well as providing a view of the new ground floor dining areas, which will include a selection of food and beverage outlets. We are also improving access throughout the building with the installation of new lifts and a Changing Places toilet. The external areas are also undergoing enhancement works.
The hall's internal finishes have been designed to preserve the historical features and characteristics of the building. Exposed stonework will be cleaned and treated with a lime wash; the existing York stone flooring in the arcade will be lifted, cleaned, and stored until completion of the works when the slabs can be re-laid.
Prior to works starting on site, our geomatics consultancy team undertook a topographical survey of the site and delivered accurate 3D models of the existing site through Scan to BIM. This helped inform the client and the project team's design decisions for the scheme.
As part of their commission, our geomatics team also created a 3D virtual tour for the client which is accessible through QR codes displayed on safety hoarding at the site. This has enabled the public to immerse themselves in the building and see the progress of the project in a virtual reality.
Maintaining good communication and consultation with the public, local Conservation Officer and market traders has been vital. Market traders have been moved to a new location close to their original position to allow continuity of use and customers.
Team
Meet the team behind the project
Contact
Interested in
learning more?
Learn more about 'Glossop Town and Market Hall' and other projects by reaching out to one of our team
Get in touch