Faculty of Engineering and Architectural Design
Bath, UK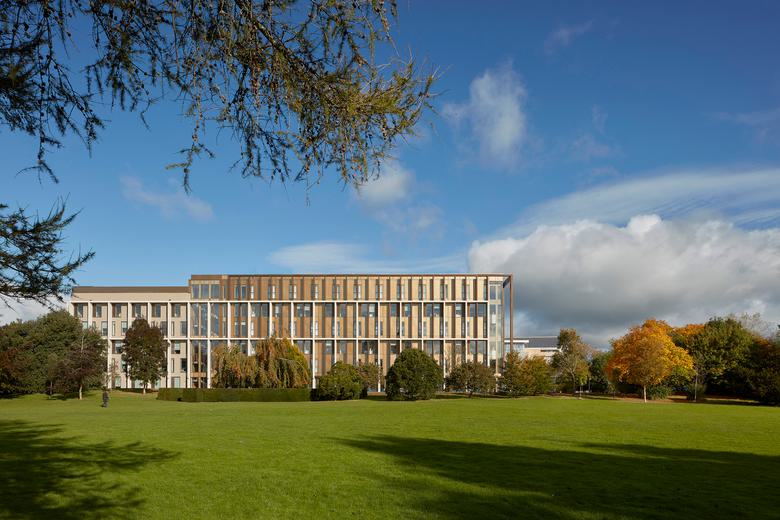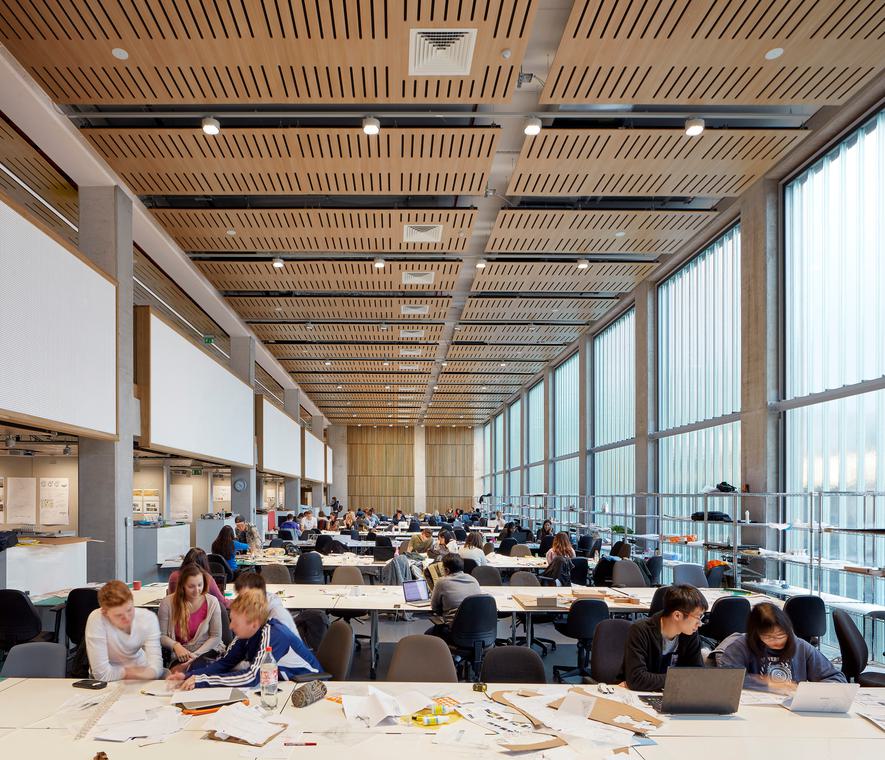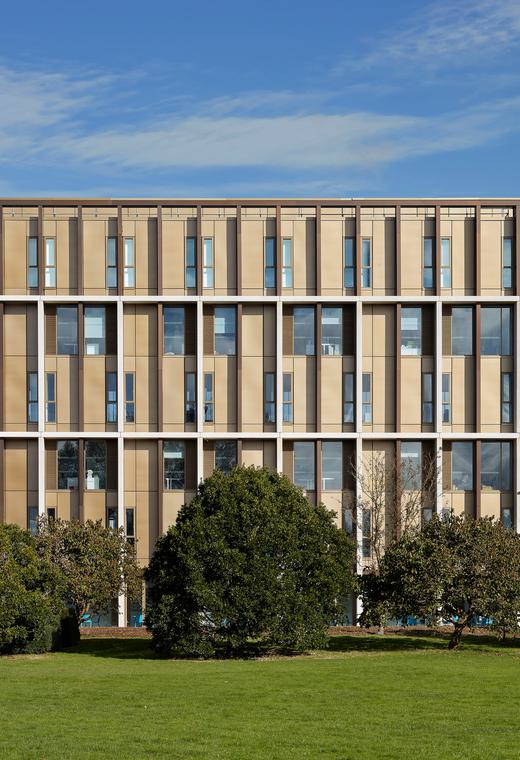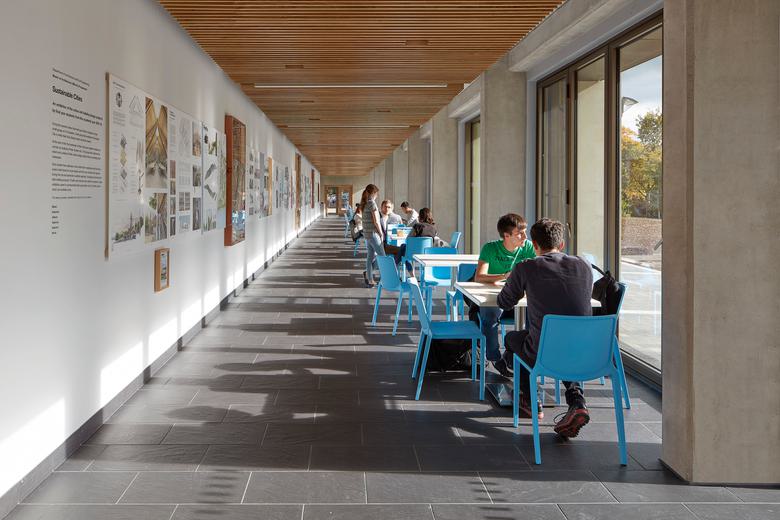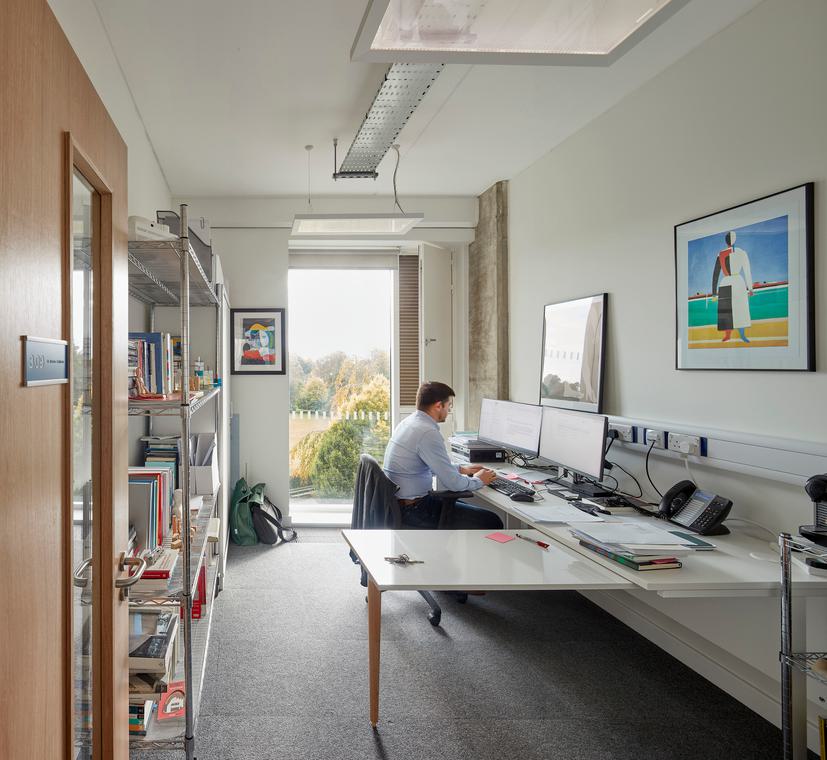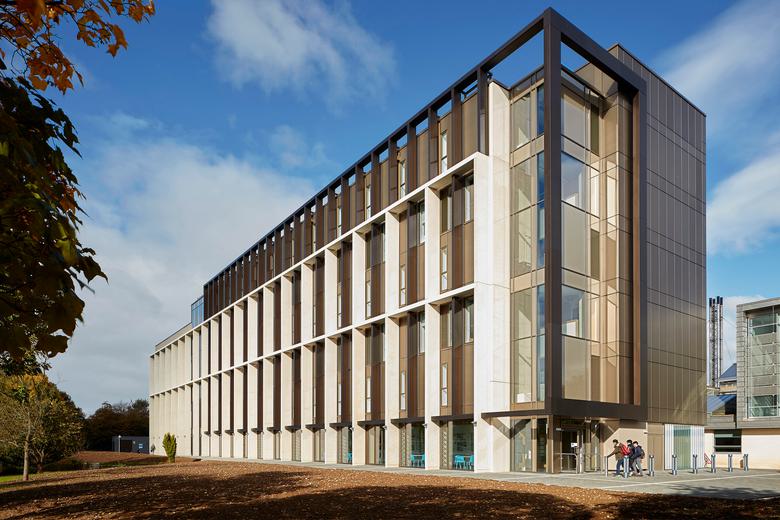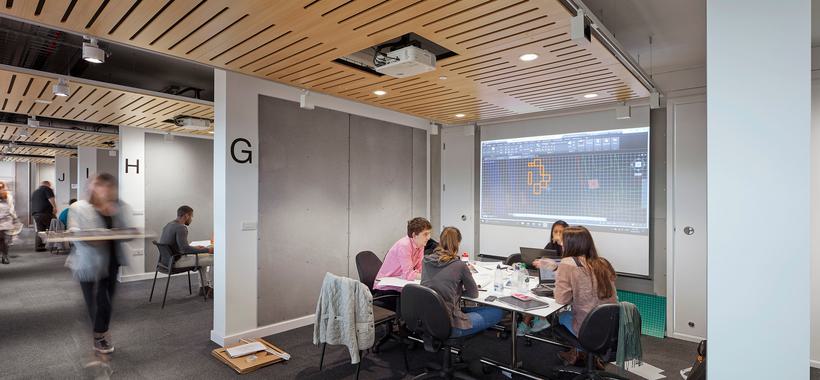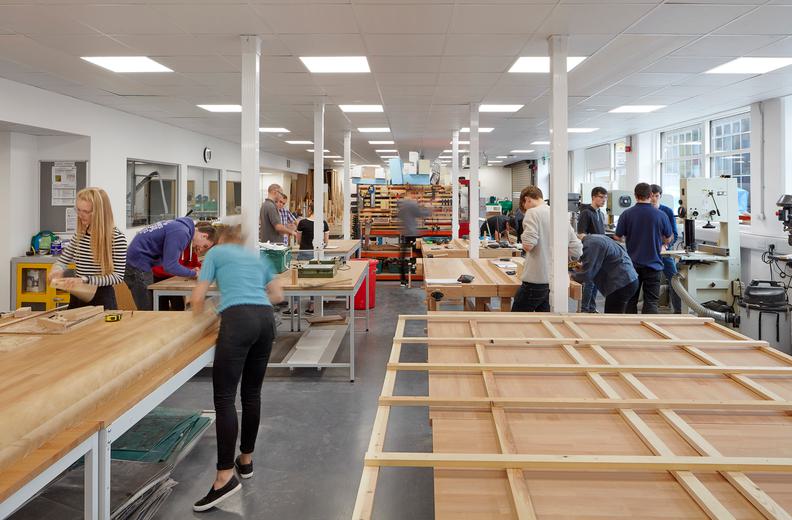 Encouraging collaboration between students and academics across disciplines
The Faculty of Engineering and Design at the University of Bath provides a dynamic, collaborative space encouraging architecture and engineering students to come together and work creatively across disciplines.
Occupying a prime site on the Claverton Down campus, the new flagship building provides facilities for over 400 students. From model making workshops and 3D printing to three double height studio spaces, cutting edge workshops, exhibition areas and academic office facilities. The flexible space gives students and staff the necessary facilities to push their education to the next level.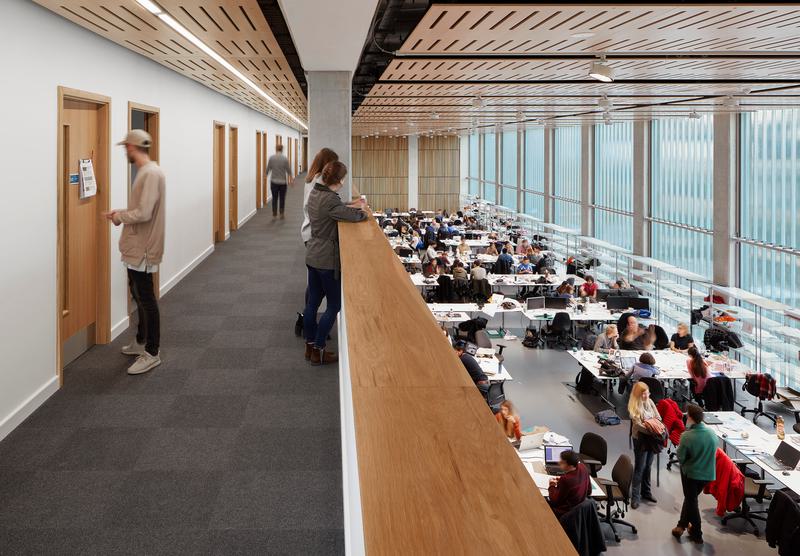 Higher education design on a world heritage site
The main aim of the project was to encourage socialisation and showcase the work of the department to the wider campus. To university asked for studios for 400 students, 3D and CAD workshops, research hubs, informal meetings area and visible gallery space.
We interrogated the brief, considering the sensitivities of Bath being a UNESCO world heritage site and the parameters of the campus masterplan.
We engaged with The City of Bath World Heritage Site Steering Group, to ensure the project complied with local policy and visual impact was mitigated, to secure planning. This included material choice and consideration for the surrounding parkland.
We also worked closely with all stakeholders, presenting the project at public lectures on campus and even featuring it as a constantly changing exhibition for staff and student feedback. Models were also loaned to the department for sunlight and daylight analysis studies undertaken by 2nd year degree students.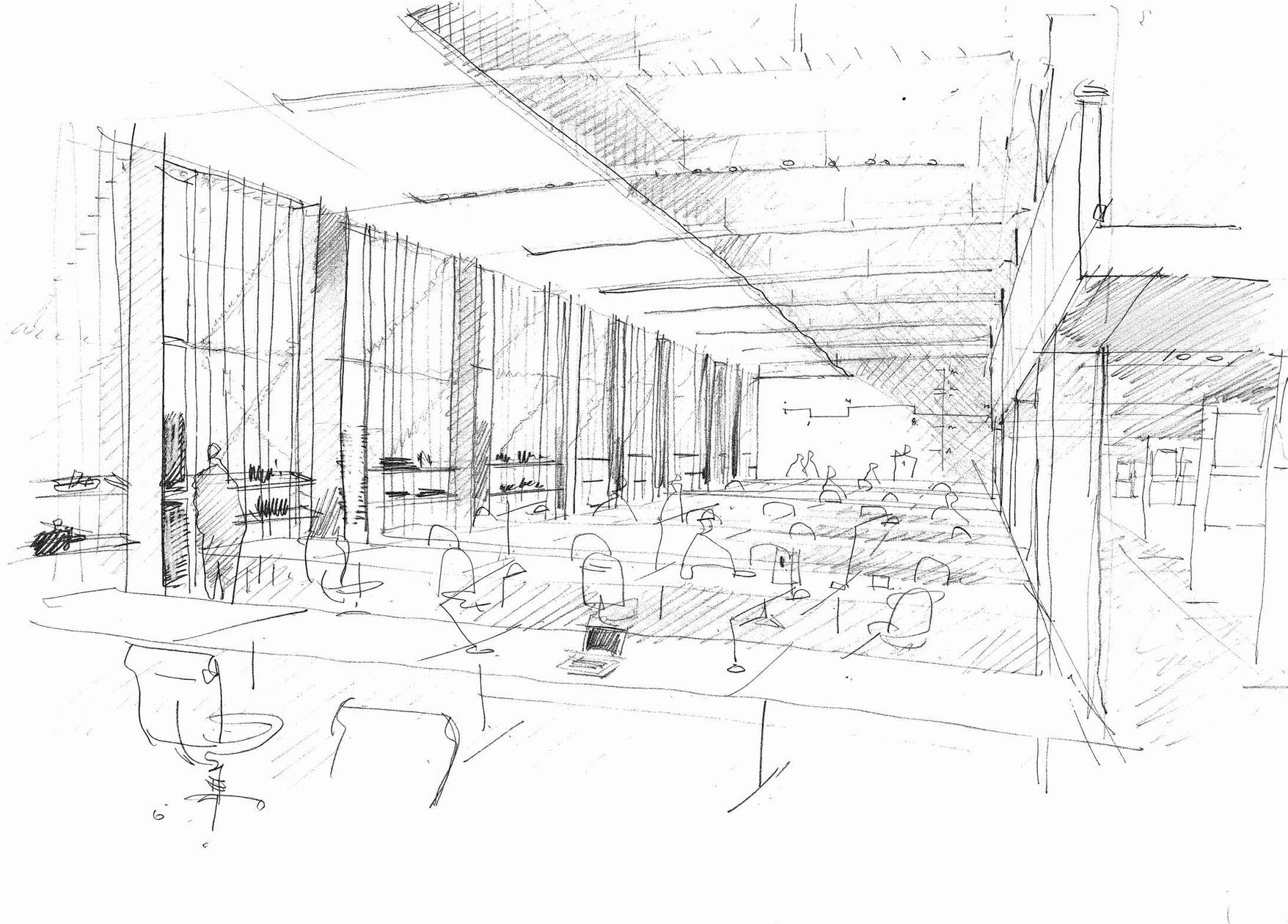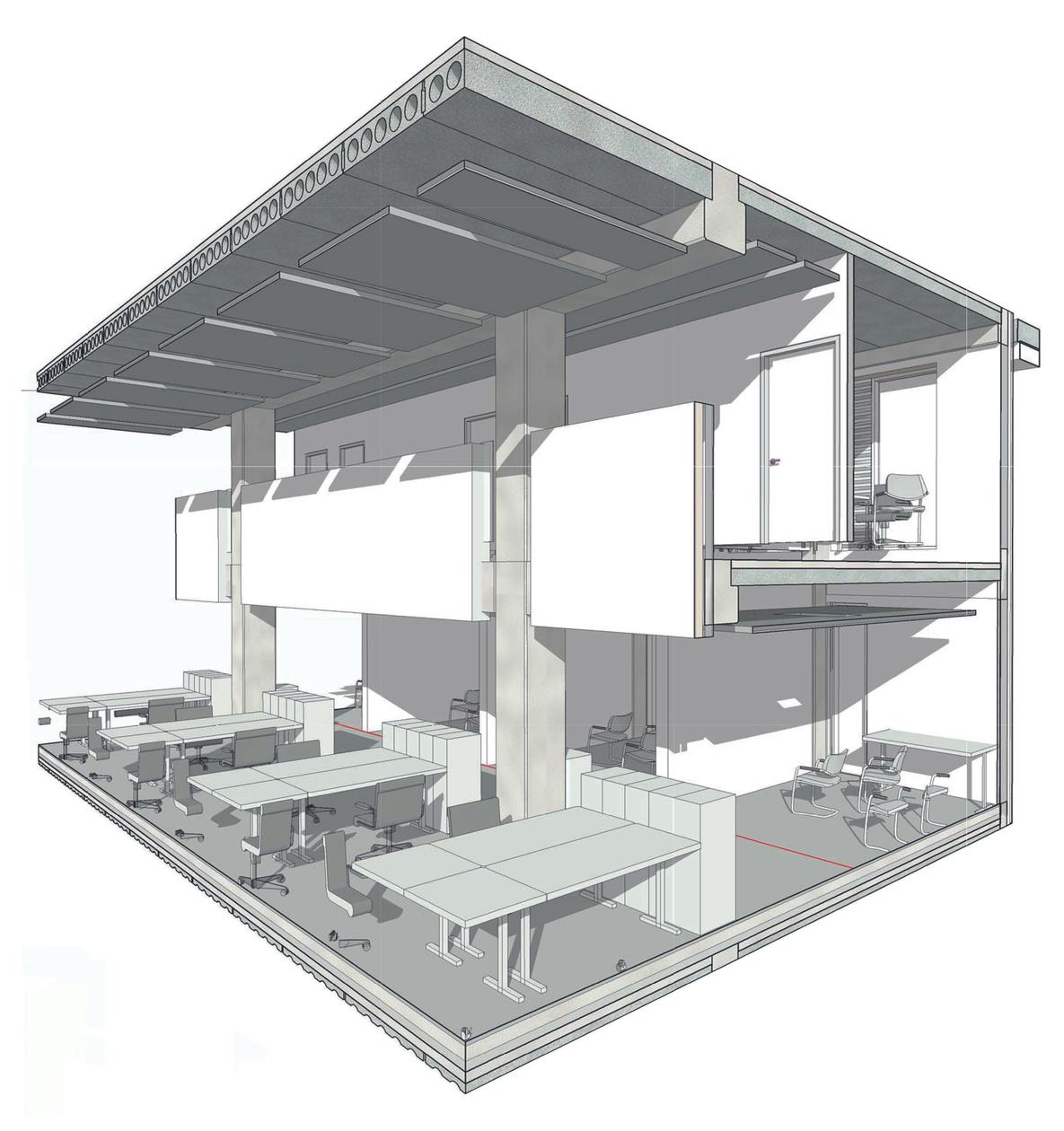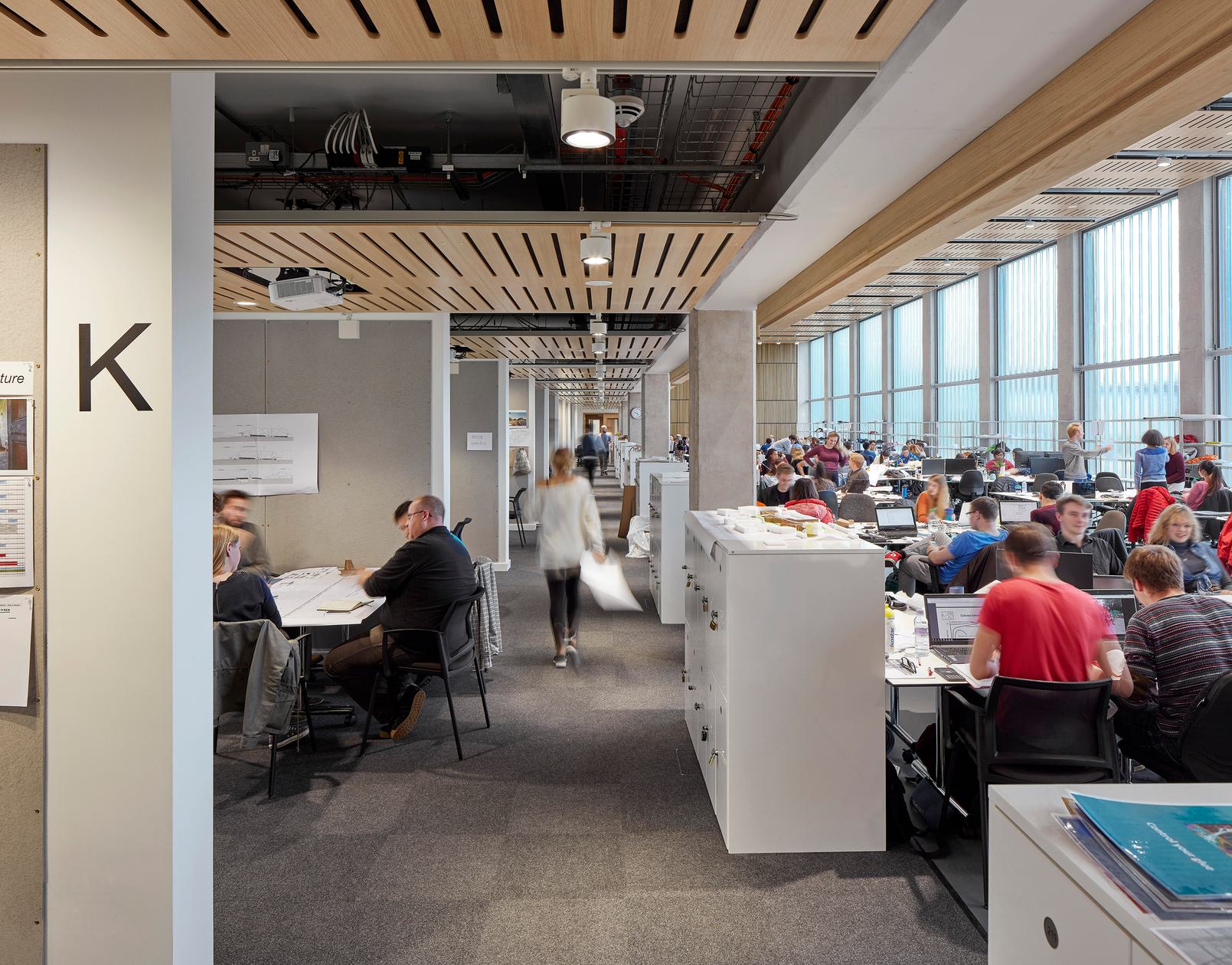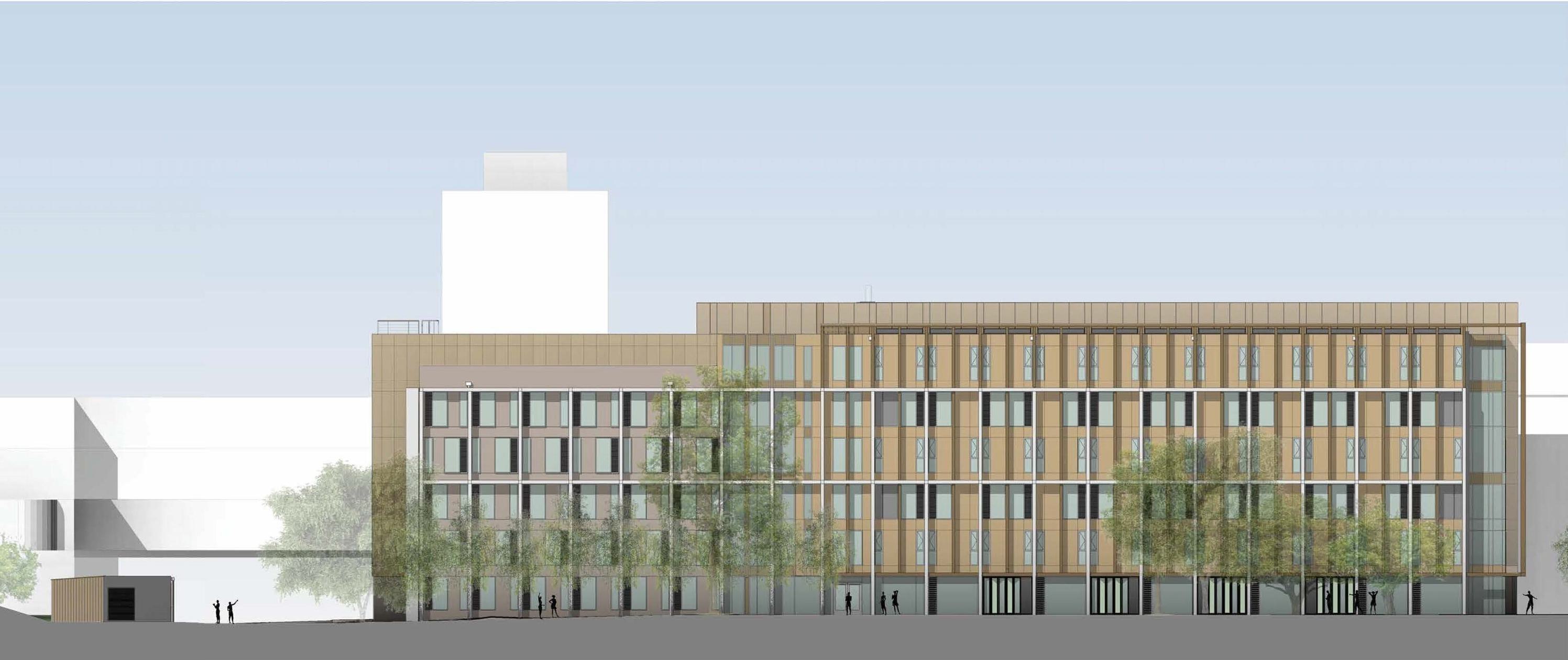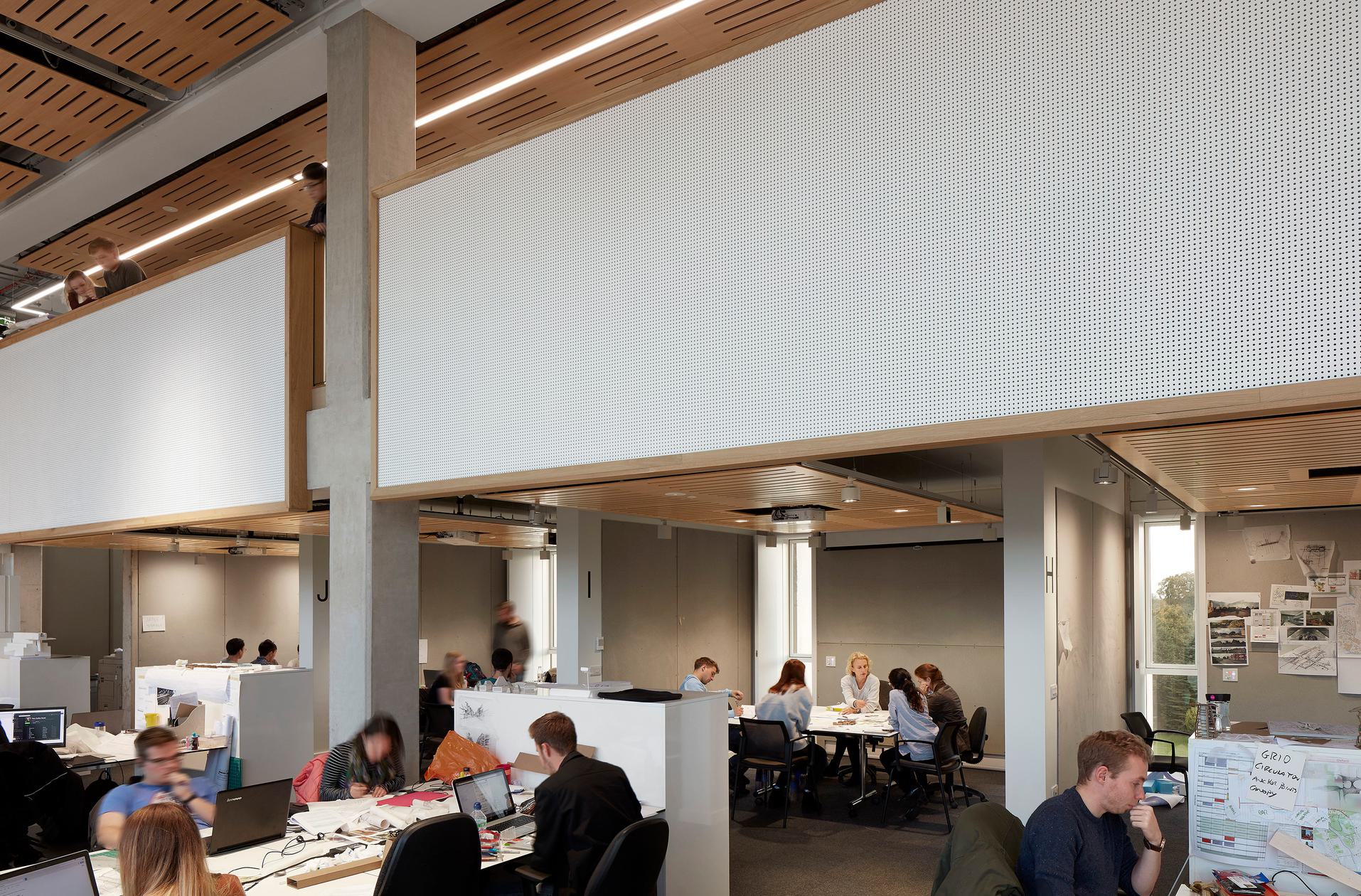 design concept
Flexibility and adaptability at the core
The University wanted a robust and durable building that was evenly distributed across engineering and architecture disciplines. The design reflects this throughout from the double height studio spaces which create an uplifting space reflective of the experimental and inspiring work going on in them.

Students are encouraged to use, populate and take possession of the space. With shelves for
exploratory models, large desk areas, to the practicalities of multiple power and data points as well as lockers to keep computer equipment and materials overnight.
The finishes and acoustics have been carefully selected to consider the 'making' going on in the space. Serviceable resin flooring, exposed concrete, extensive boards for pin-up and open mesh shelving, absorbent timber slatted wall panels and timber slatted ceiling rafts were used throughout.
Externally a pre-cast concrete frame element repeated across a bronze aluminium clad structure integrates seamlessly into the backdrop to the parkland setting. As it faces south the building is designed to cast deep shadows to model the facade.

With adaptability in mind, we included raised floors, oversize risers (which can be accessed directly from circulation spaces) and space capacity. The three double height studio spaces cater for up to 600 engineering and architecture students. A partial mezzanine contains the academic offices. In the future additional mezzanine decks can be added at a later date if required.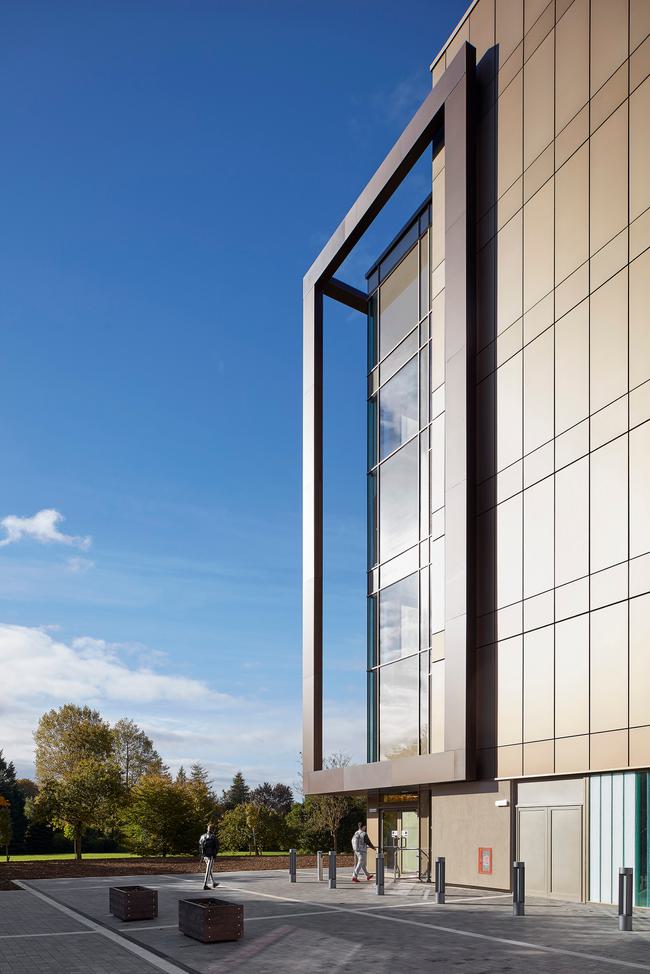 Holistic and realistic approach to sustainability
A 'Spirit of BREEAM' approach was taken, focussing on ensuring low energy in use and maintenance costs. Maximum benefit for the estate team, staff and students was achieved through photovoltaic panels, natural ventilation, natural light and sustainable materials that require minimal maintenance.

Environmental control was also key, where possible people in the building can control their own spaces and in larger spaces a building management system is used. Environmental performance targets including daylight and acoustics were set early by the team with a focus on environmental comfort to improve the student experience. Key to this was ensuring that spaces were fit for purpose and would be enjoyed by students. Issued as part of the 'Soft Landings' process, we created user guides to lead people, greatly improving understanding of the building from its first year of operation.

Project summary
Client
University of Bath
Bouygues UK
Environmental
BREEAM Excellent
EPC B Rating
Includes
400 student spaces
35 staff offices
Team
Meet the team behind the project
Contact
Interested in
learning more?
Learn more about 'Faculty of Engineering and Architectural Design' and other projects by reaching out to one of our team
Get in touch