Computational Foundry
Swansea, UK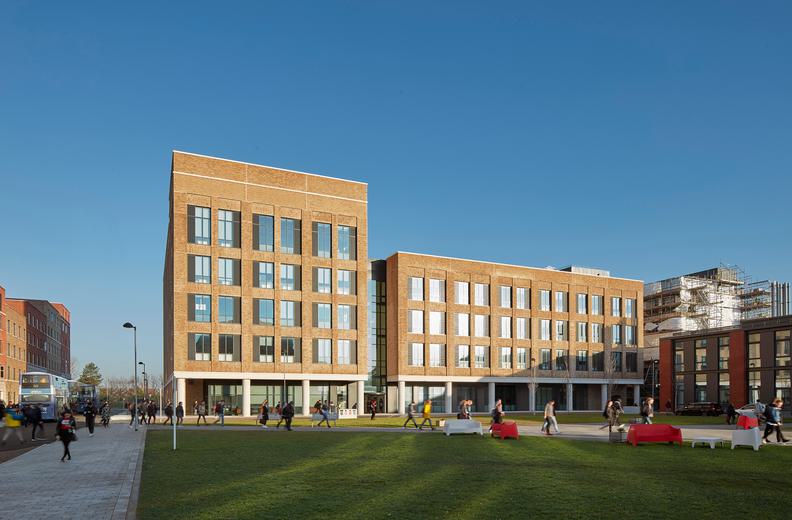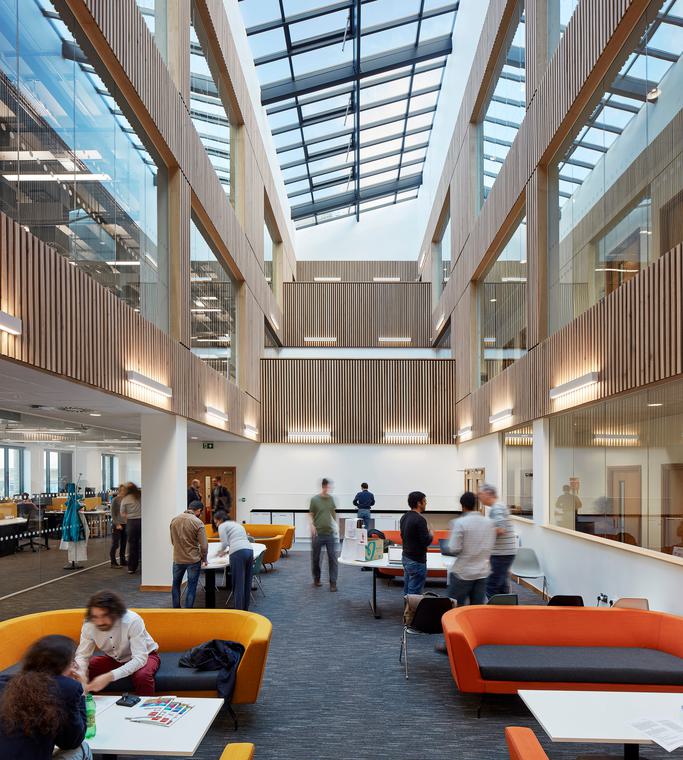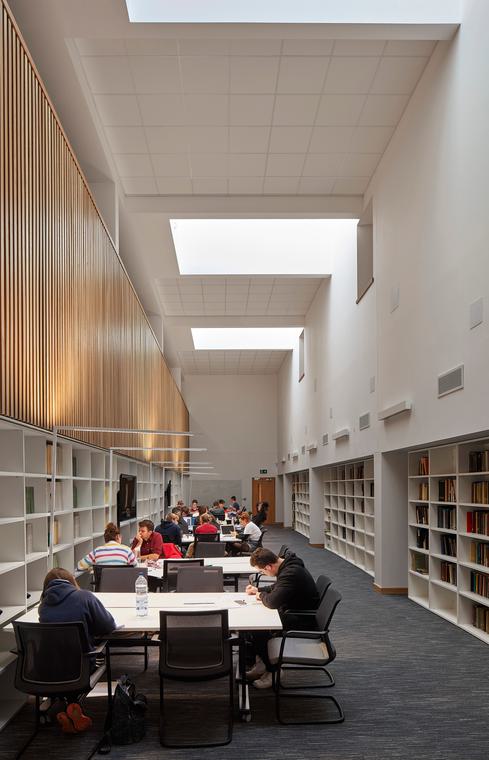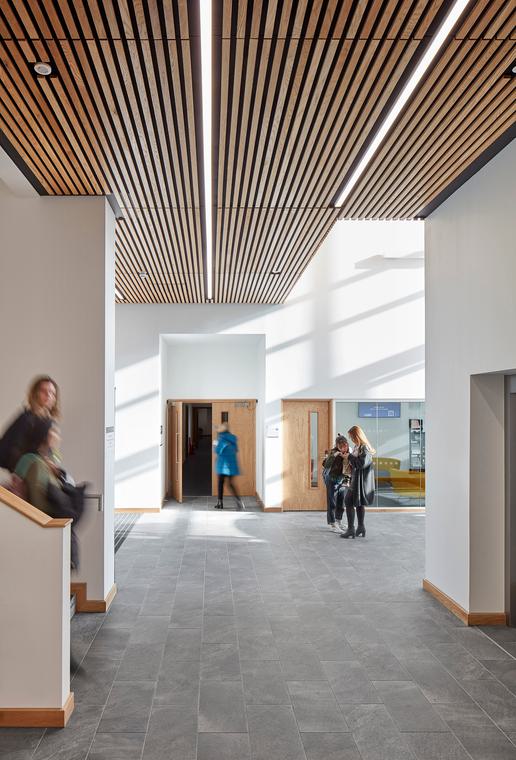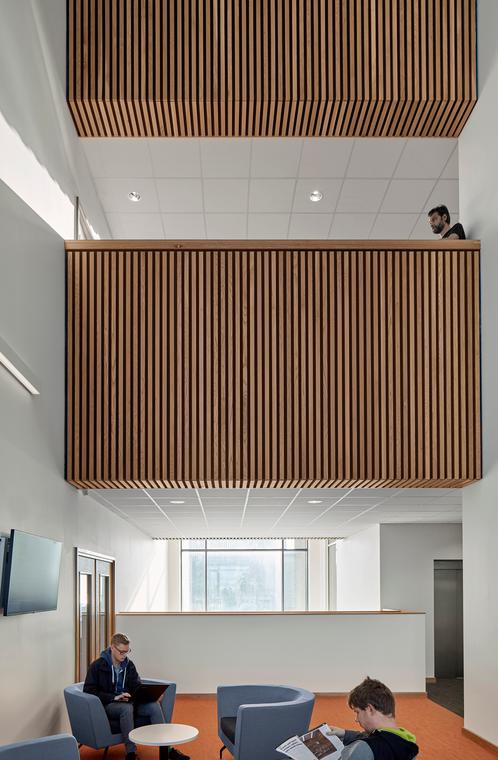 Supporting the minds and technology of the future
Rehousing the Computer Science and Mathematics departments into a new building containing bespoke, world-class research and general teaching facilities. Designed to support increased collaboration between industry and academia, the Computational Foundry for Swansea University has transformed Computer Science into a beacon for computing in Wales. With spaces for interaction, space to meet and work, the Computational Foundry provides an environment that is fit to develop the technology and professionals of the future.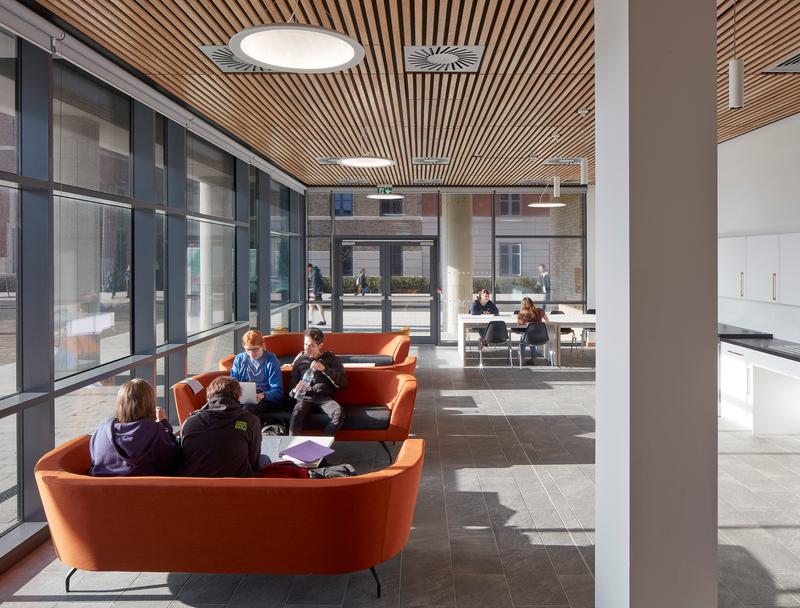 Enhancing cross-curricular relationships
Two schools, Computing and Maths were to be relocated to a new building, the project challenge was to make the most of the benefits of co-location and improve the relationship between departments, encouraging more cross-curricular working. Whilst also seeing an increase in Computer Science and Mathematics at Swansea University, in terms of staff numbers, research labs, and student numbers.

To address this, we developed a stakeholder engagement process that featured collaborative workshops to better understand the desires and aspirations of those who would use, teach in and visit the building. We encouraged creative thinking through modelling and diagrams to give a realistic view of how the space could be used by two separate departments in harmony.
We also had to consider the campus' existing masterplan ensuring the building would integrate seamlessly. Our approach allowed us to create modern and open spaces designed to enable collaboration between industry and academia, promote their wellbeing and enable cutting edge research with facilities of the highest standard.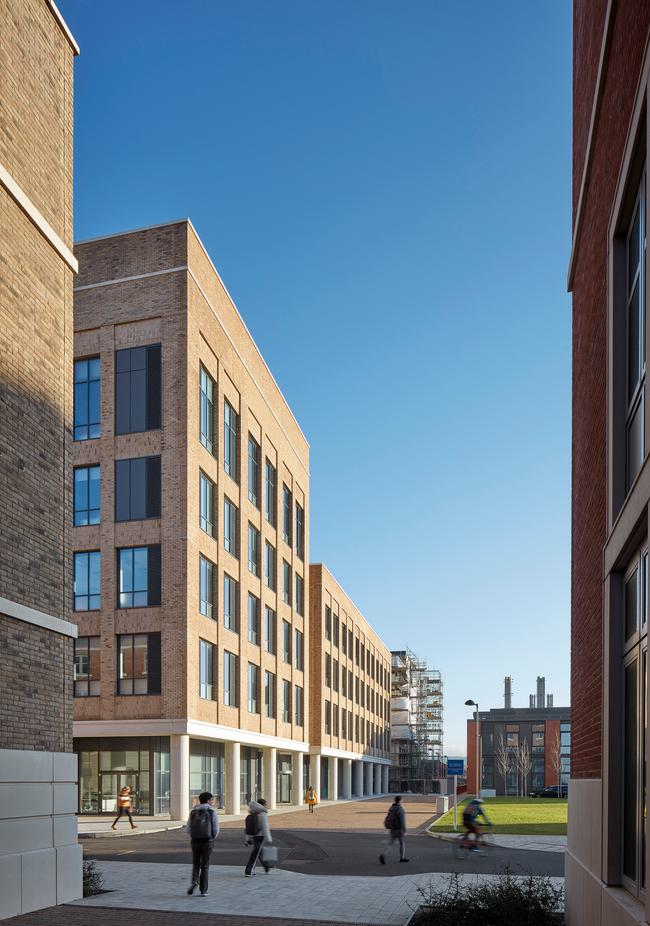 A major gateway to the campus designed to maximise flexibility
We worked closely with the Princes Foundation design advisors to ensure the building was designed cohesively with the wider masterplan. With the students front of mind, through the engagement process we were able to re-prioritise space reducing the building area to enable more focus on key facilities and resources.

Focused around a multi-functional central atrium known as 'the crucible', all six floors are bathed in generous natural light creating a visual connection across the building. Flexibility is prioritised through open plan co-working spaces to encourage relationship building through conversation and impromptu meetings.

Dedicated lecture theatres, research laboratories, breakout areas and networking zones are designed to meet the specialised requirements of each subject area. Such as, cyber security laboratories which necessitated additional security measures due to ongoing research work with NHS Wales.
The computer laboratories design moves away from the typical 'face the front' layout, enabling a completely adaptable space which can easily become student personalised study areas or group working areas.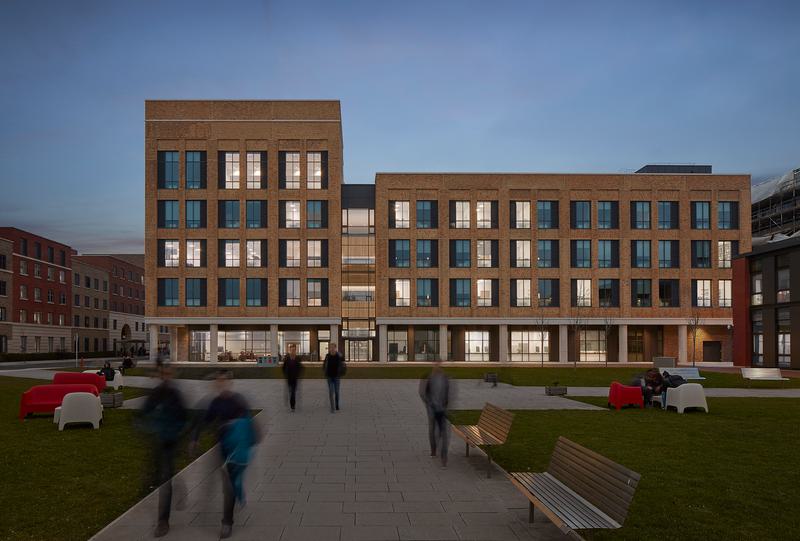 A place for reflection and contemplation
The variety of spaces offer people time to stop and think away from their desk, creating a sense of openness through visual connectivity. Each individual office has natural daylight and controllable natural ventilation.

Reducing environmental impact was a consideration at every stage, to achieve BREEAM Excellent. Acoustics were carefully considered with the introduction of timber panelling, the facade has open areas to effectively ventilate each space based on their use, whilst artificial lighting responds to ambient levels of daylight.
Project summary
Location
Swansea, Wales, SA1 8EN
Client
Swansea University
Environmental
BREEAM Excellent
EPC B Rating
Includes
3 Large Lecture Theatres
7 Adaptable Research Labs
3 Postgraduate Research Hubs
82 Academic Offices
Awards
Education Buildings Wales 2019
Shortlisted - Project of the Year (Colleges & Universities)

Education Buildings Wales 2019
Shortlisted - Inspiring Learning Spaces
Team
Meet the team behind the project
Contact
Interested in
learning more?
Learn more about 'Computational Foundry' and other projects by reaching out to one of our team
Get in touch