East Midlands Conference Centre
Nottingham, UK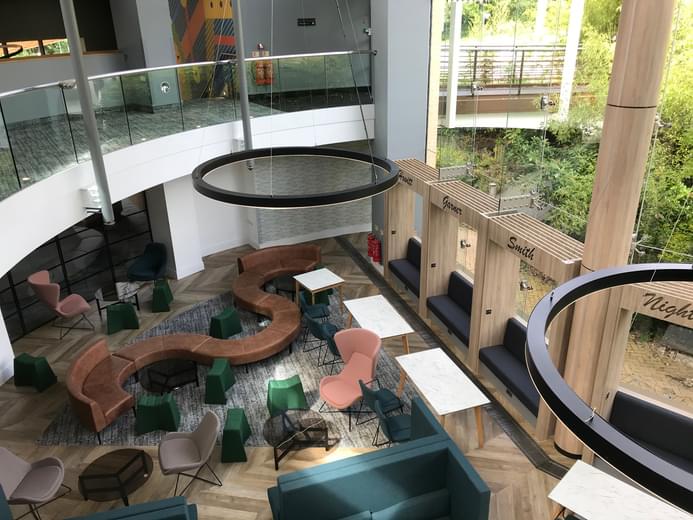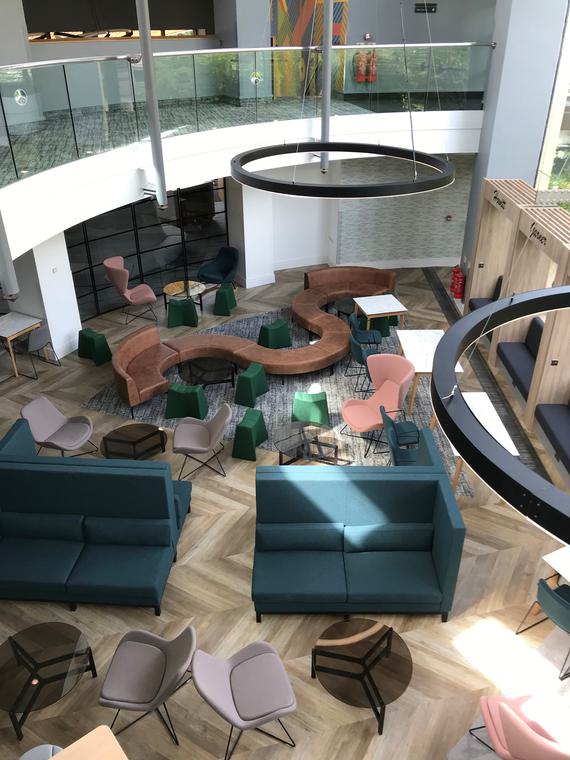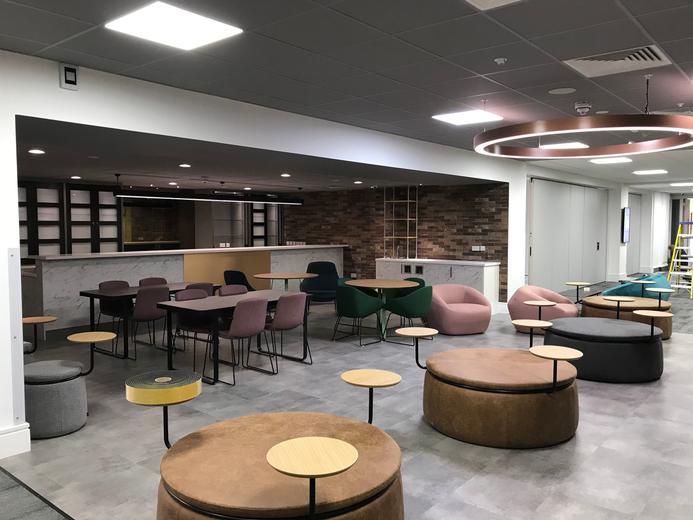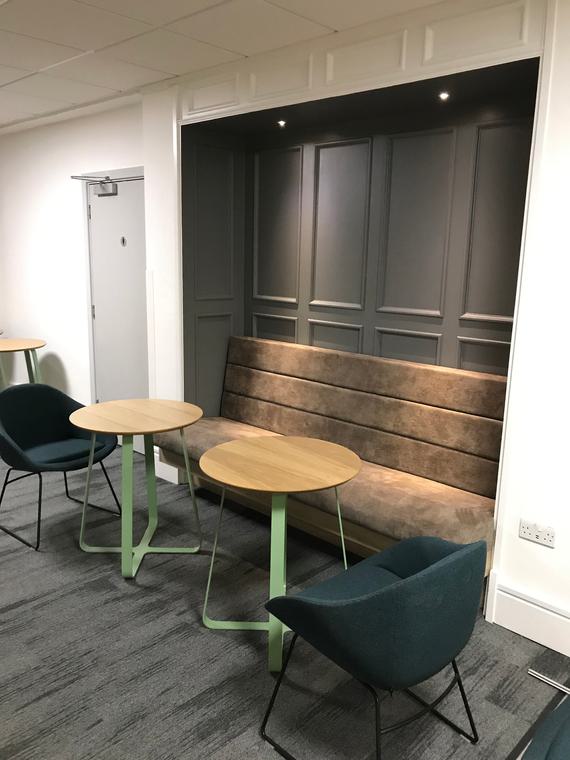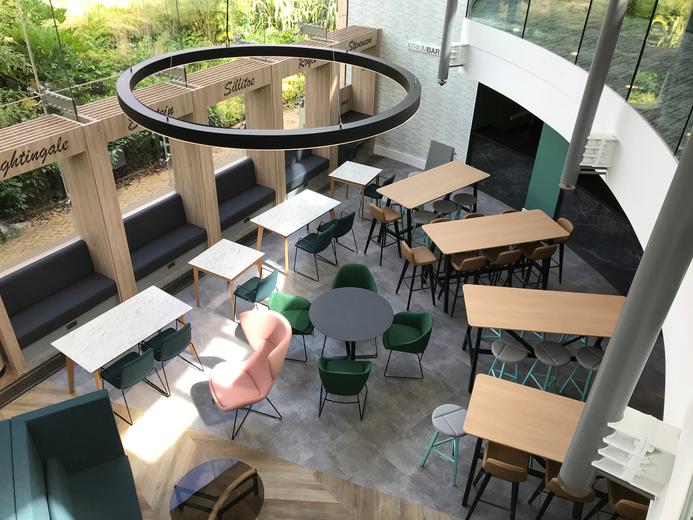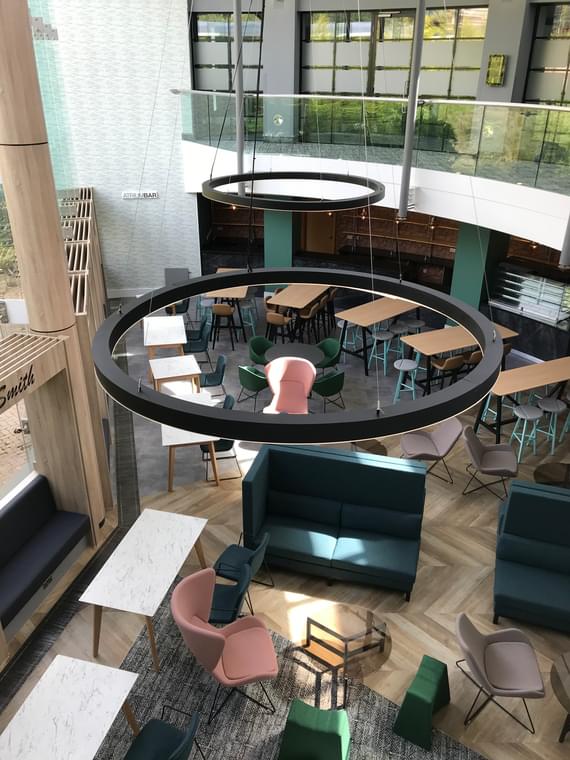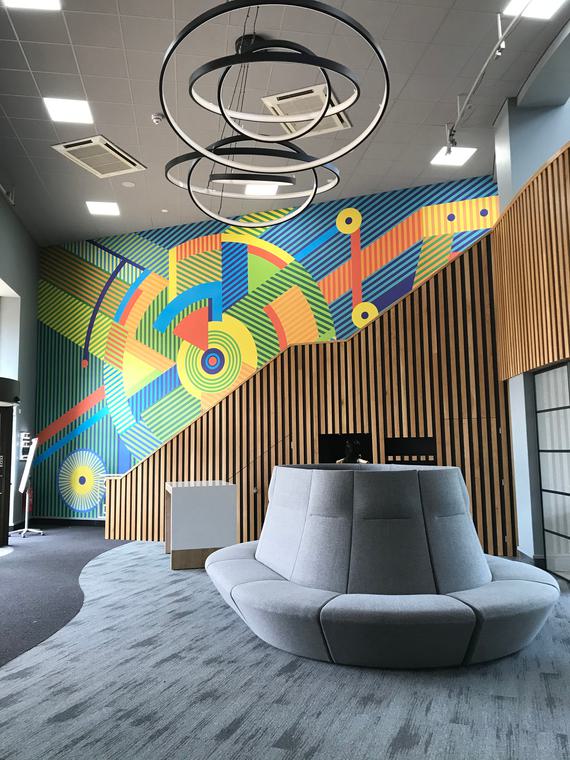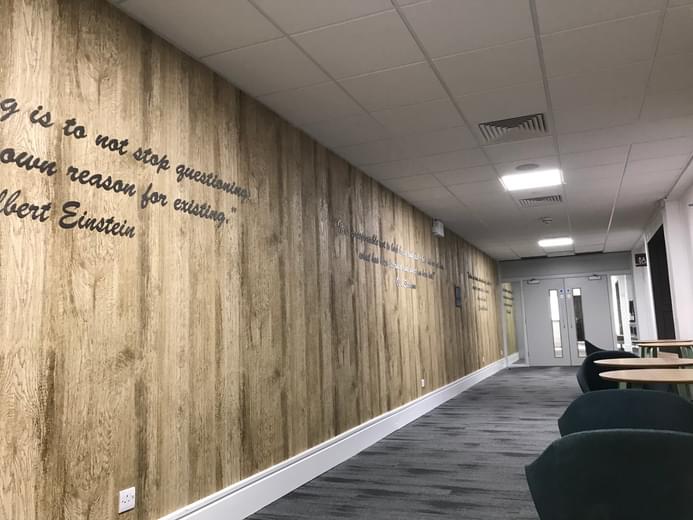 Modernising conference facilities to create high-quality event and exhibition spaces
The University of Nottingham aimed to upgrade the conference facilities at the East Midlands Conference Centre, providing new and high-quality conferencing, event, and exhibition space.
The scheme required design, project management, contract administration, and principal designer services. In 2017, we were appointed to the university's design and contract administration framework for small works; the university selected this procurement route to appoint us to carry out the works.

In the early stages of the project, our in-house geomatics team carried out a Scan to BIM of the building to inform the design, providing detailed information on the existing building.
We also provided a range of interior design options to ensure the selected design would fall into the planned budget whilst providing the desired high-quality finish to the centre.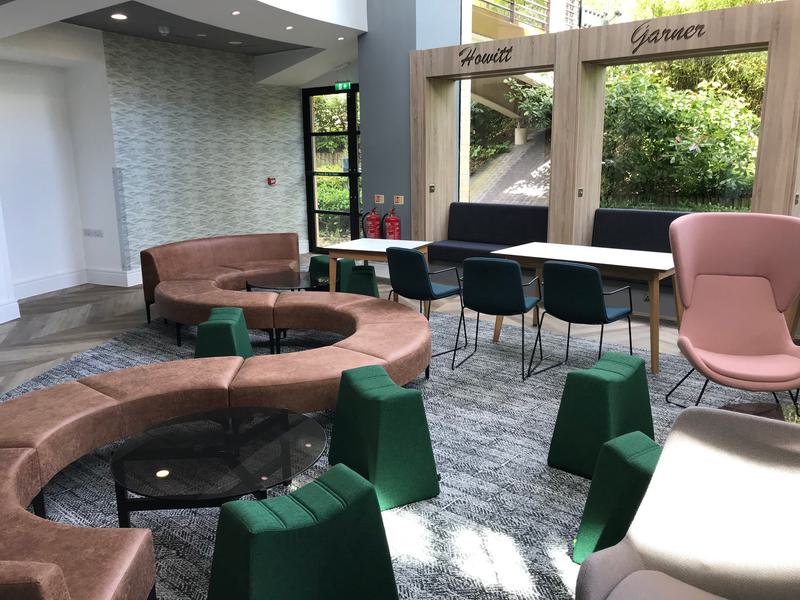 Completing works to an agreed programme and budget, to ensure successful exhibitions
Completion of the construction works to the agreed programme was a key consideration for the University from the outset of the project. The exhibition facilities were required to host events at specific dates, pre-arranged by the University. Events had also been booked by the University's external clients and delays to the construction programme would result in a loss of revenue. It was imperative that the works were completed on time.
We carried out a formal tender process to secure competitive quotes from contractors and carried out a value engineering exercise with the highest-ranked bidder. We sought to simplify the scheme to ensure that construction costs would match the University's expectations.
Working collaboratively and proactively to resolve arising challenges
Following our value engineering process, we appointed a contractor and agreed a date for works to commence on site, ensuring that start and completion would fall in the university's desired timeframe.
However, prior to commencement, the contractor unexpectedly withdrew from the scheme before going into administration. We worked closely with the university to find a proactive solution that would make sure that the programme would still be met.
We quickly appointed a different contractor who was already part of the university's supply chain under the JCT PPC 11 (cost reimbursement contracts). This form of contract was selected because it allowed an immediate start on site. Their prior approval to the university's supply chain also provided quality assurances.
Our proactive approach meant that the project could begin according to the original programme, and as the project progressed further, was on track to meet the desired timescales.
Team
Meet the team behind the project
Contact
Interested in
learning more?
Learn more about 'East Midlands Conference Centre' and other projects by reaching out to one of our team
Get in touch