Manchester Airport Concorde Hangar
Manchester, UK
Redeveloping visitor accommodation to improve experience
Manchester Airport has exhibited the British Airways Concorde at the Aviation Viewing Park since April 2004. The ownership of Concorde remains with British Airways, and as part of Manchester Airport's original bid to accept the plane, there was a commitment to provide covered accommodation.
Our building consultancy team was commissioned by Manchester Airport Developments Ltd to provide Employers Agent services for the design and build project to provide regeneration to the Aviation Viewing Park.
The project included a new structure to house Concorde with café facilities and visitor centre to provide an education facility, museum, retail space, toilets, classroom and corporate meeting room, and administration area. The redevelopment provided Concorde and visitors with shelter from inclement weather and provided much improved facilities.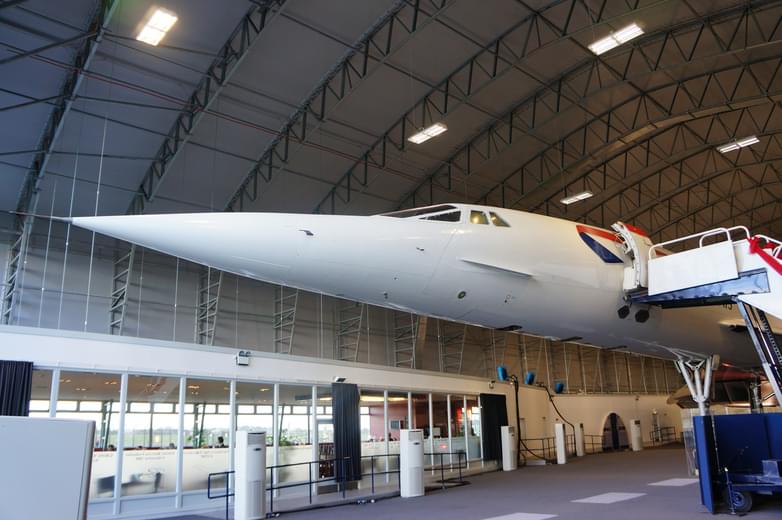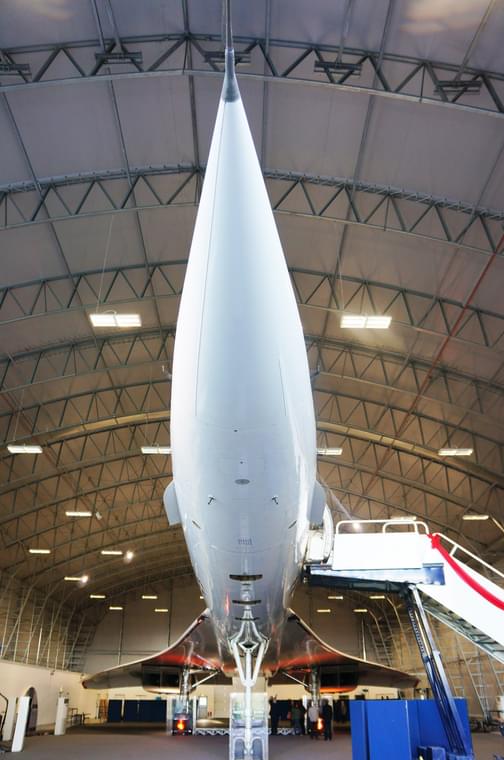 Design to benefit visitors and environment
The visitor centre is constructed of a PVC-covered steel structure supplied and installed by De Boer with glazed gable ends to provide visitors to the park with an unobstructed view of Concorde. The design allows the structure to be relocated at a later date, if the development of Manchester Airport dictates.
The Environmental Department of the airport was also heavily involved in the contract to ensure that the Visitor Centre was as environmentally friendly as possible. The structure is heated using a woodchip burning biomass boiler taking fuel from local sustainable resources.

Throughout the project, we worked closely with Manchester Airport Developments and the main contractor, Hurst Store & Interiors Ltd. We provided employer requirements documents, review of contractor proposals, chairing site meetings and compliance monitoring.
In addition, we delivered Employers Agent instructions, resolutions of certificate issues, completion defects schedules and management, extension of time claim negotiation and handover management.
Team
Meet the team behind the project
Contact
Interested in
learning more?
Learn more about 'Manchester Airport Concorde Hangar' and other projects by reaching out to one of our team
Get in touch