Millennium Point
Birmingham, UK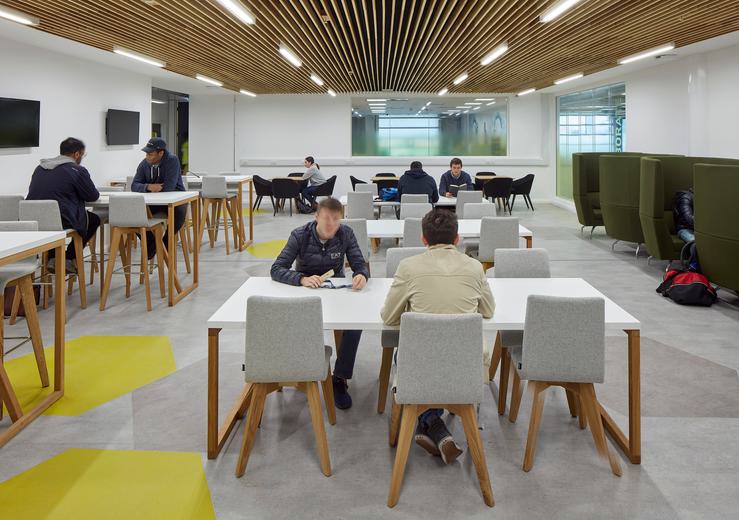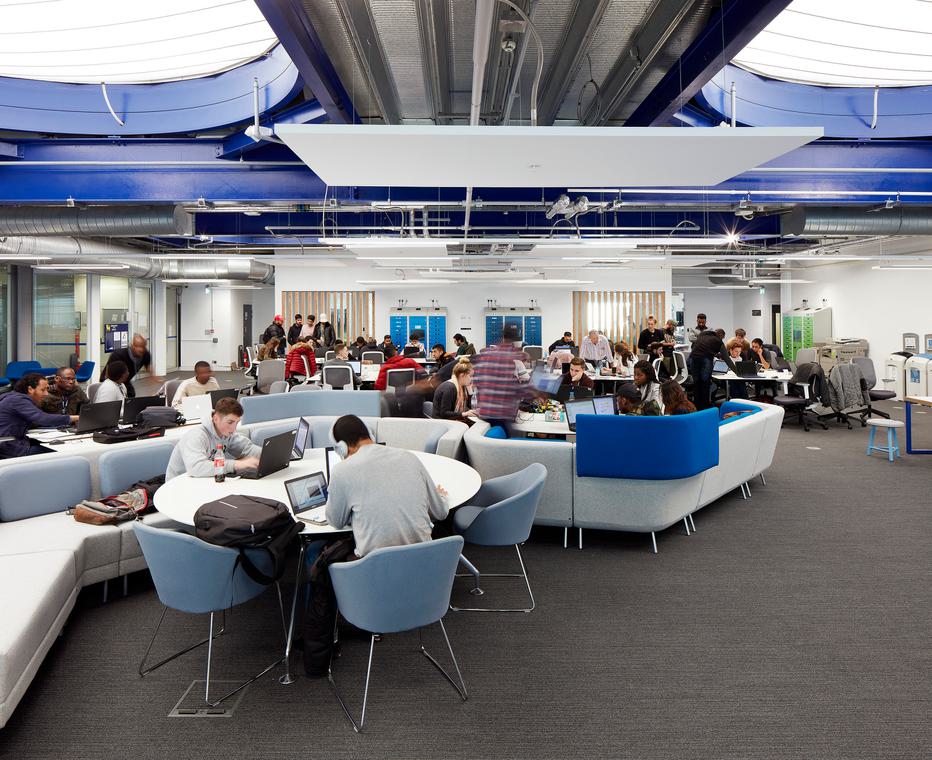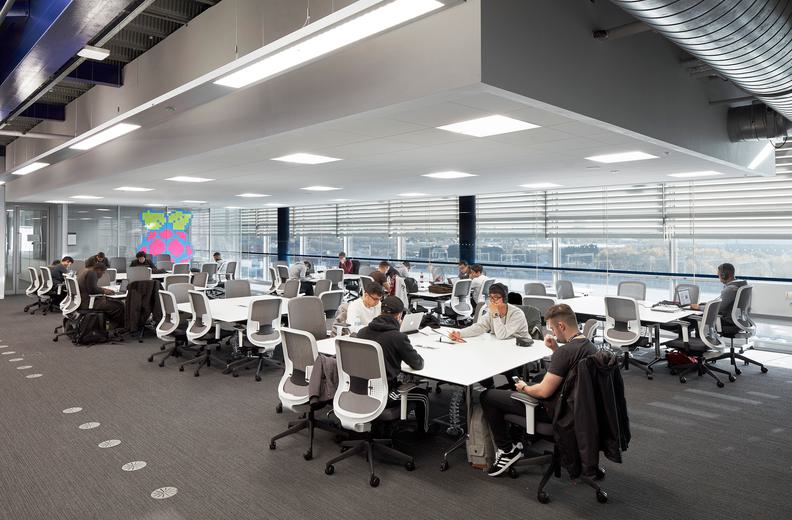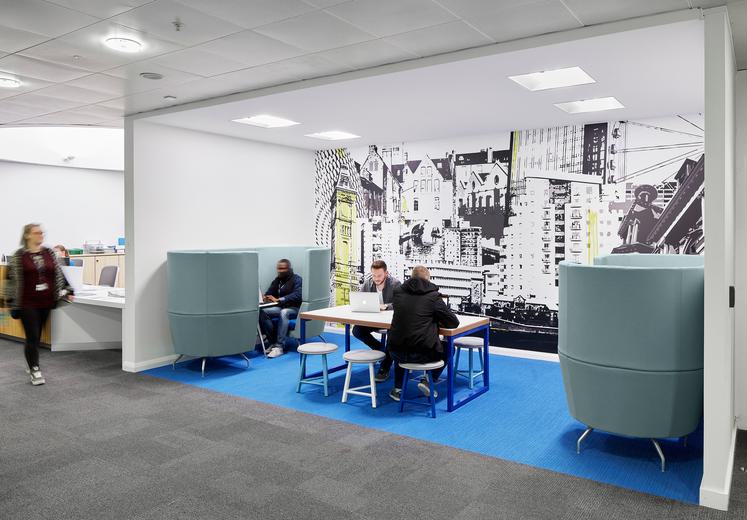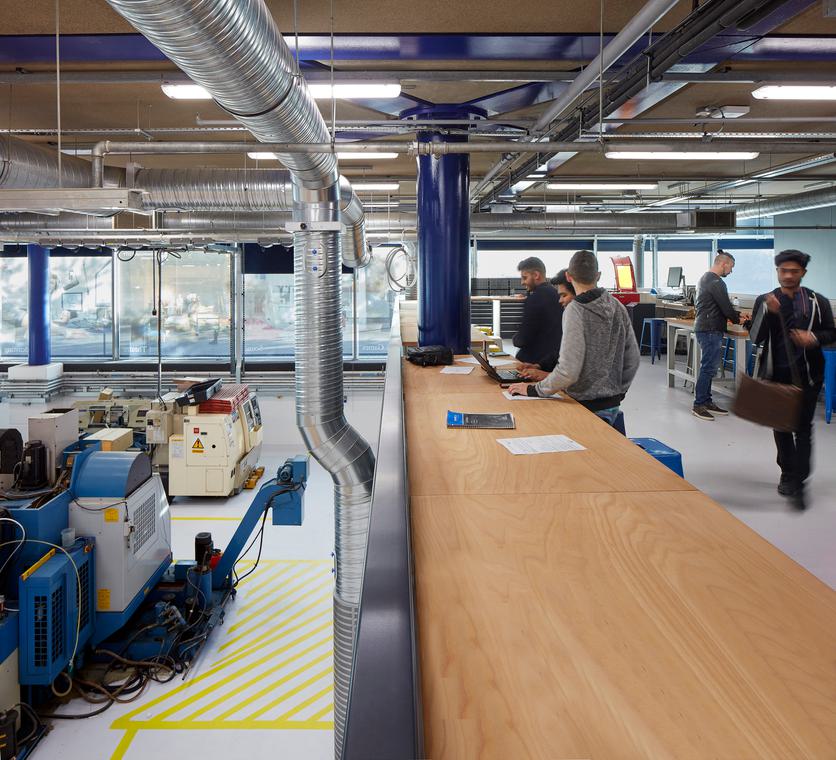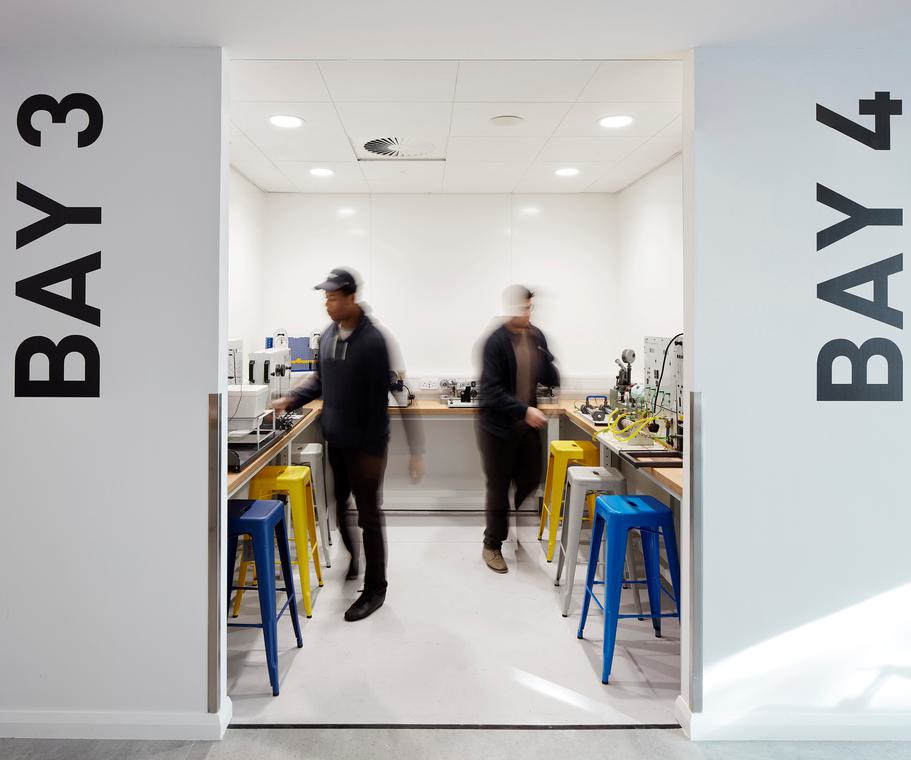 A refreshing university refurbishment to encourage collaborative working and wellbeing
Our thoughtful refurbishment and interior design of Millennium Point provides to Birmingham City University fresh, modern engineering, computer science and reception spaces to improve the quality of learning, working and collaboration.
From the ground floor up, we implemented thoughtful internal design concepts to transform a formerly dark and overbearing space into a bright, airy and comfortable university environment for all to enjoy.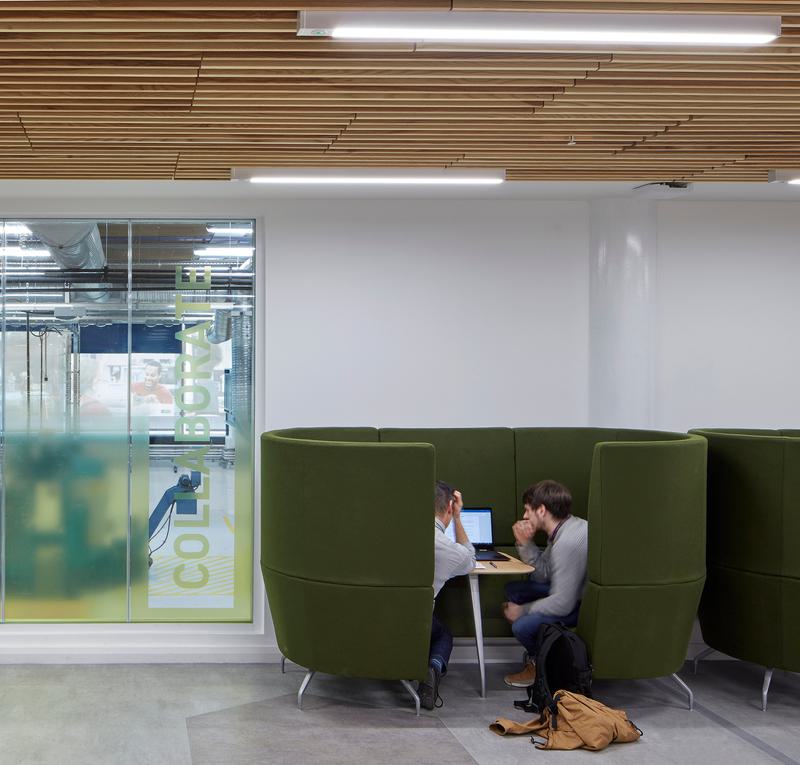 Bringing together a fresh perspective
The success of the project's delivery is partly owed to key collaboration with multiple stakeholders. It was important for us to ensure that people felt integrated into the design process, guiding them through our journey.
To support this, we set up multiple design workshops between each stage, to allow for discussions on layouts and design concepts and their suitability for the evolving project. We also set up a space planning exercise which helped to identify how the space could be best used as well as helping people to better navigate the building.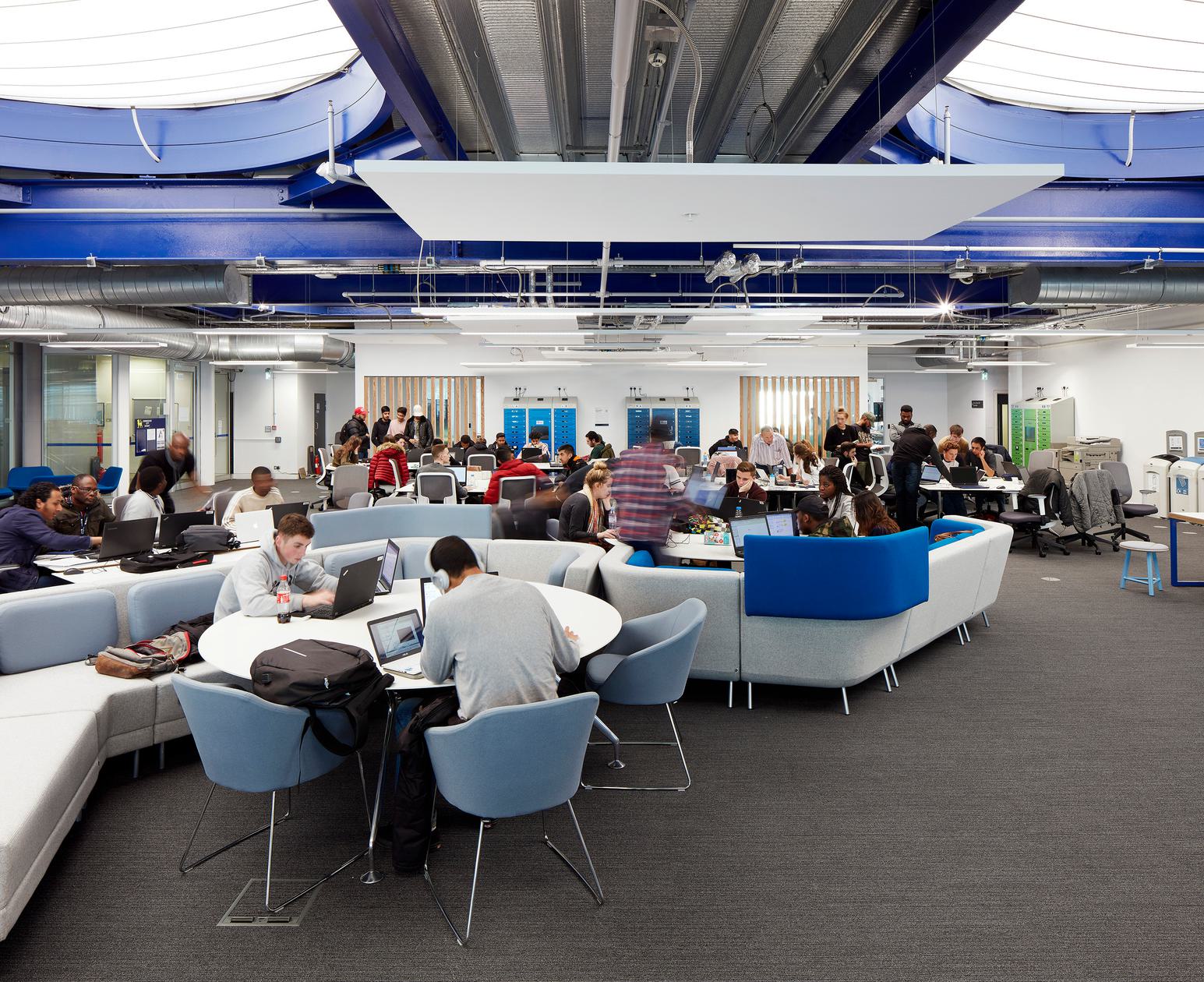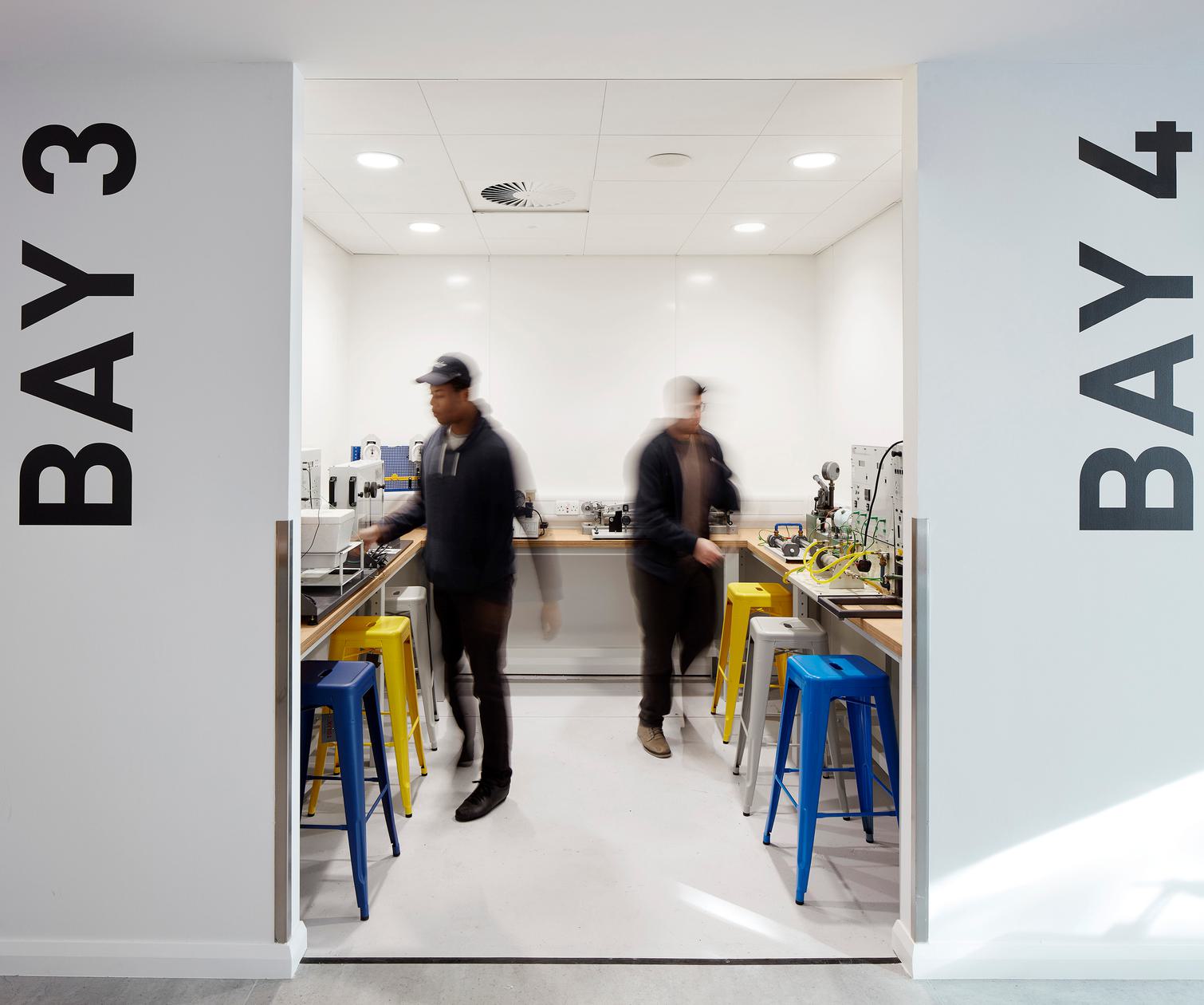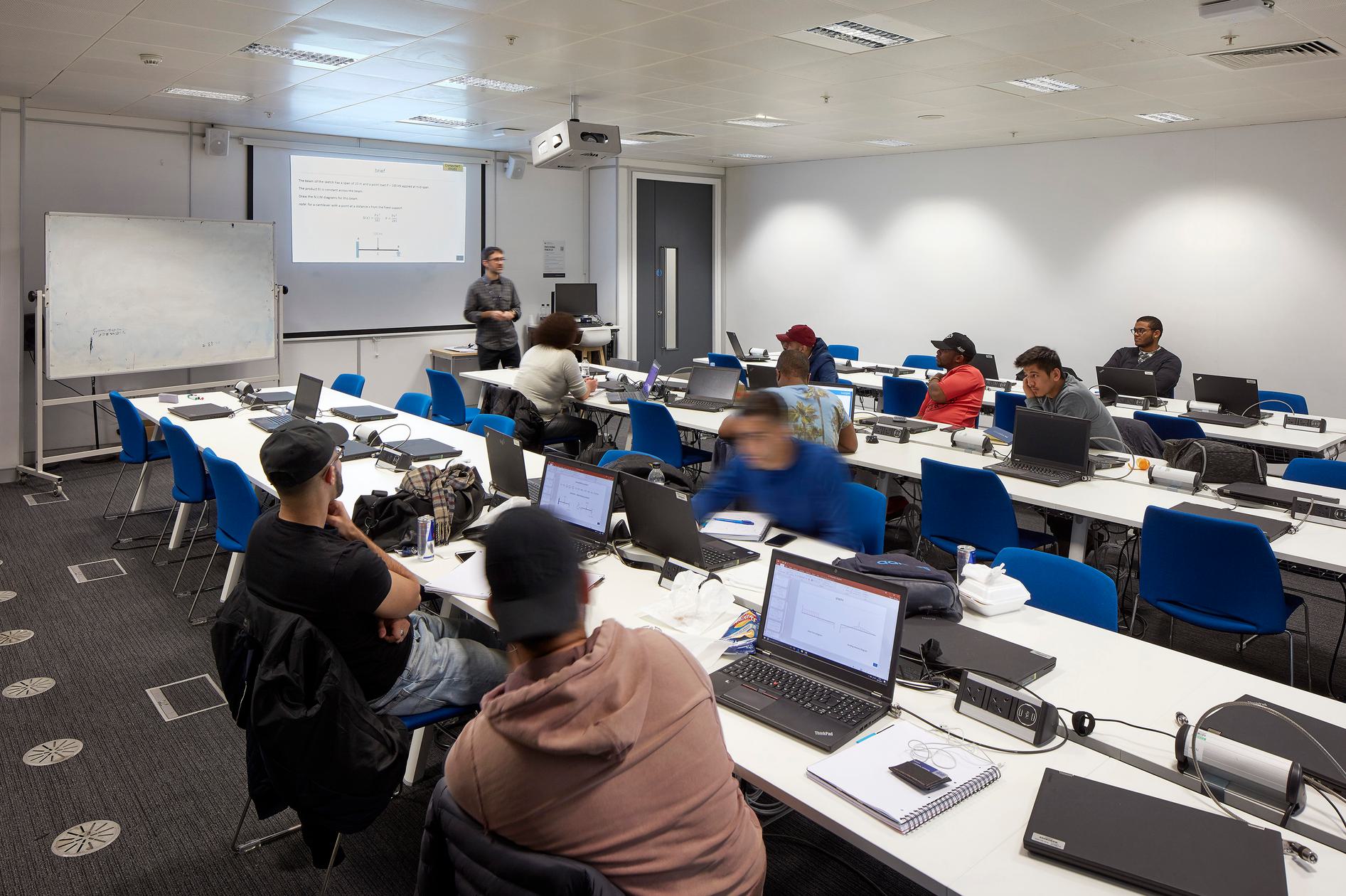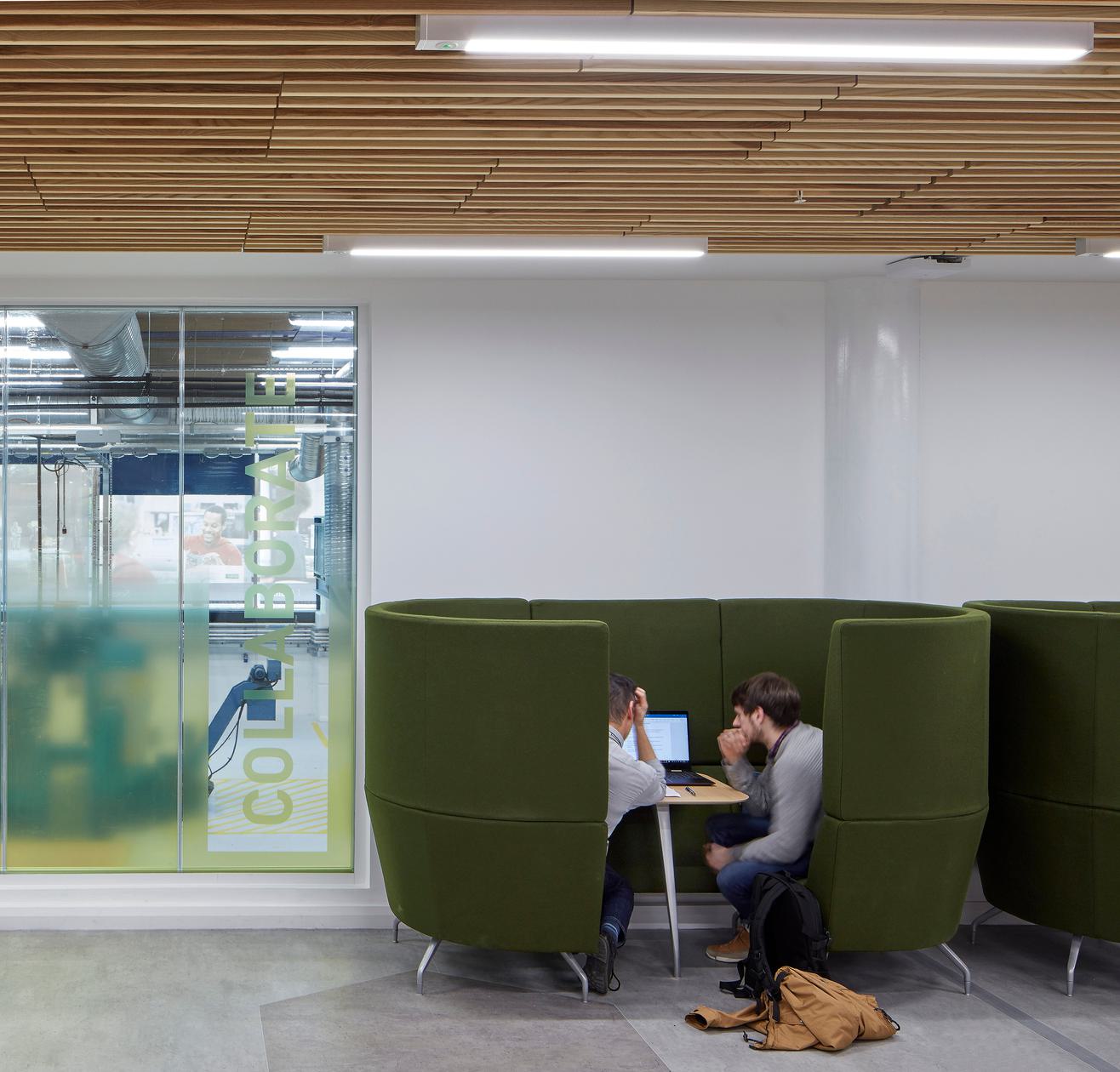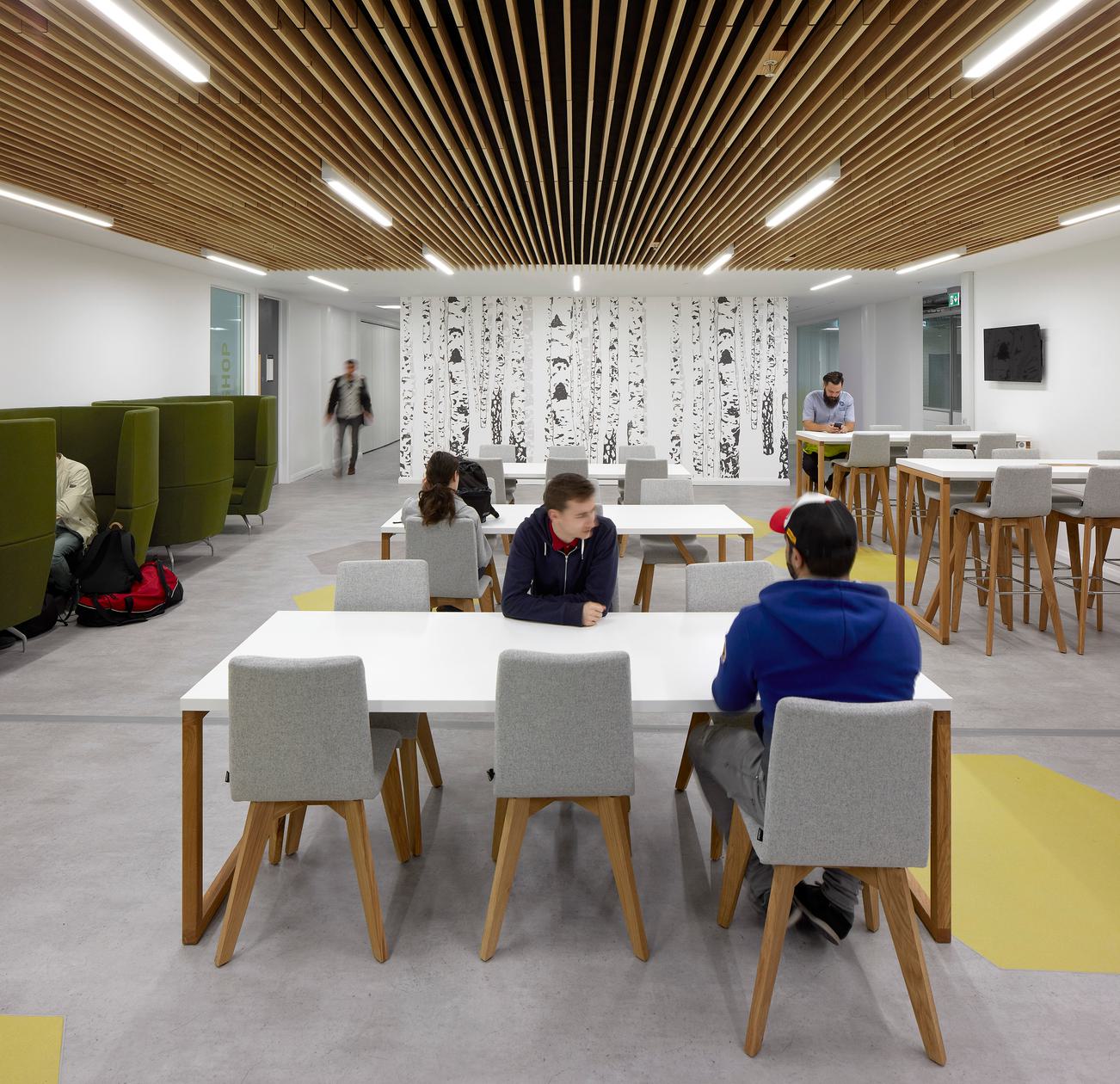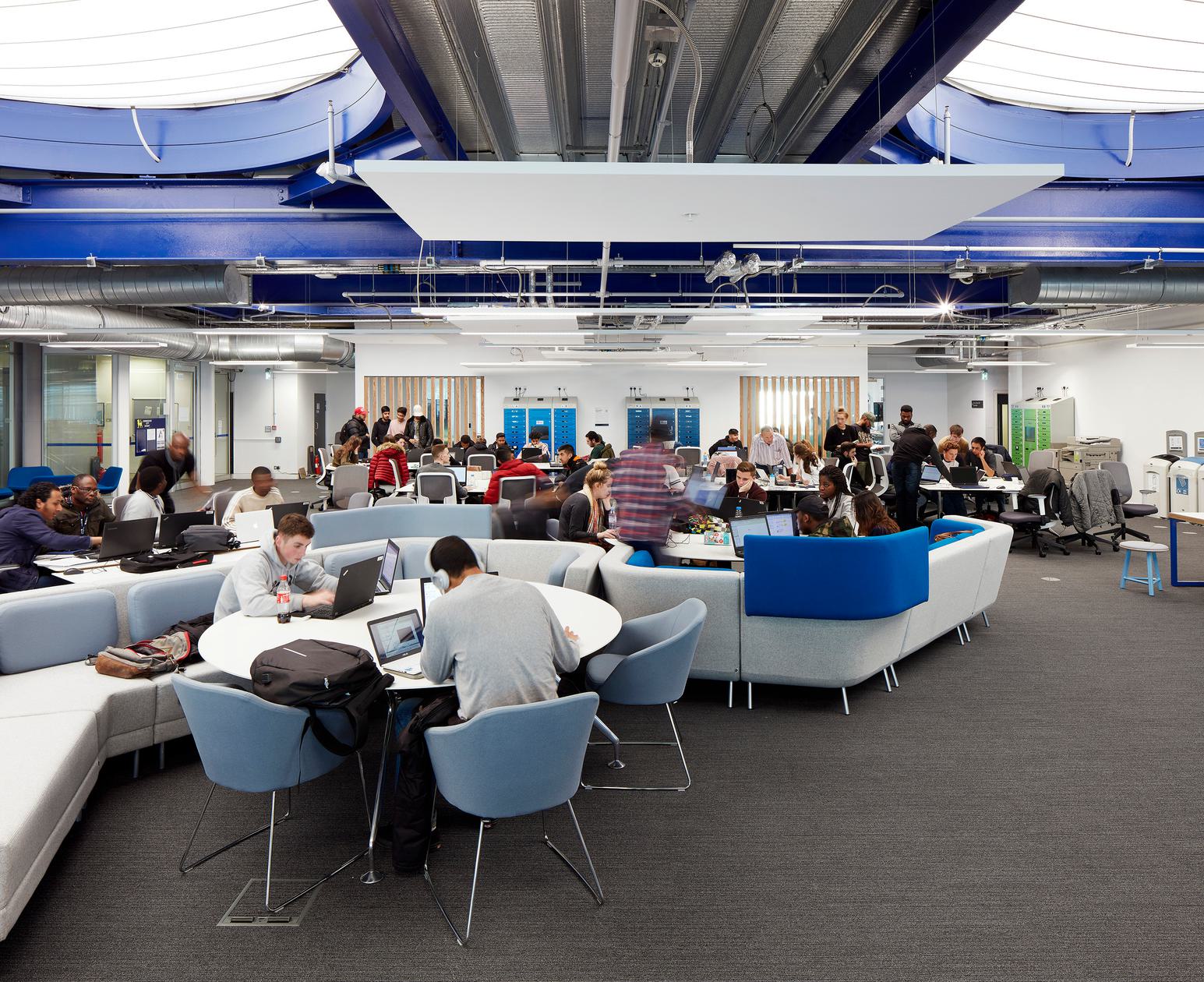 design concept
Designed to work for everyone
Through considerate space planning and stakeholder engagement, we maximised on the building's potential, ensuring it works for everyone.
The ground floor includes a full redesign of the engineering department. We integrated areas for design, development, mock-up/testing & manufacturing with plenty of space between each area, encouraging collaborative working.
On the first floor we considerately updated the computer labs to cater to a wider range of needs, converting one into a 'Cisco' lab.
On the second floor we converted two teaching spaces into one large development lab. Designed for postgraduate students, the space mirrors a contemporary 'workplace', with areas for collaboration and socialising.
The large open spaces on the third floor are designed to be welcoming and inviting to students, offering more visibility between each to promote collaborative working and learning.
Work on the fourth floor includes updated furniture of two of the large, open plan staff offices, and a redesign the CEBE reception are; including a conference room and collaborative waiting area.
Project summary
Location
Birmingham, B4 7XG
Client
Birmingham City University
Includes
Labs
Workshops
Break out space
Team
Meet the team behind the project
Contact
Interested in
learning more?
Learn more about 'Millennium Point' and other projects by reaching out to one of our team
Get in touch