Universities Centre
Birmingham, UK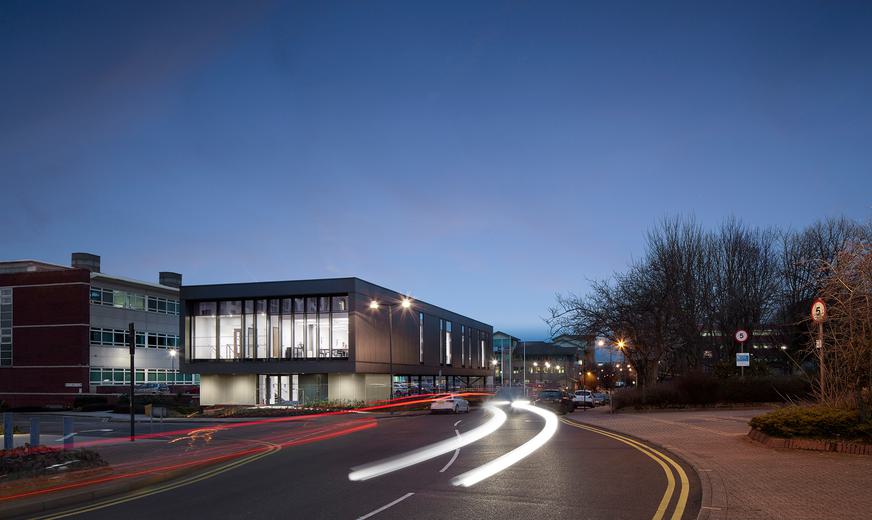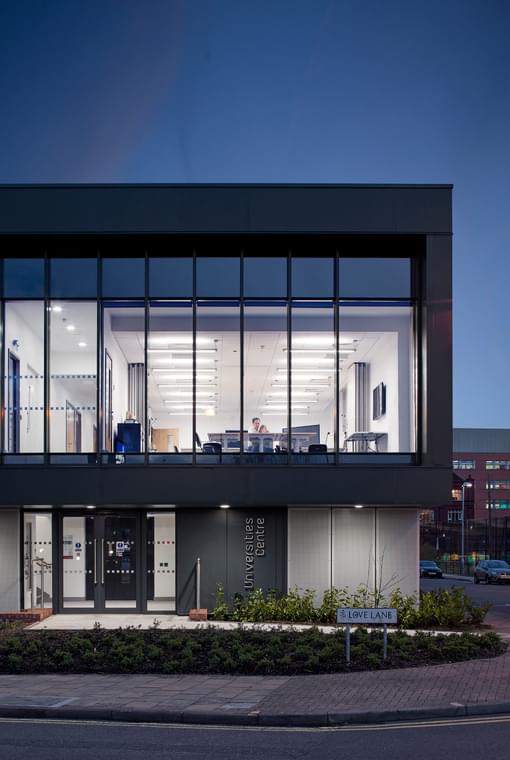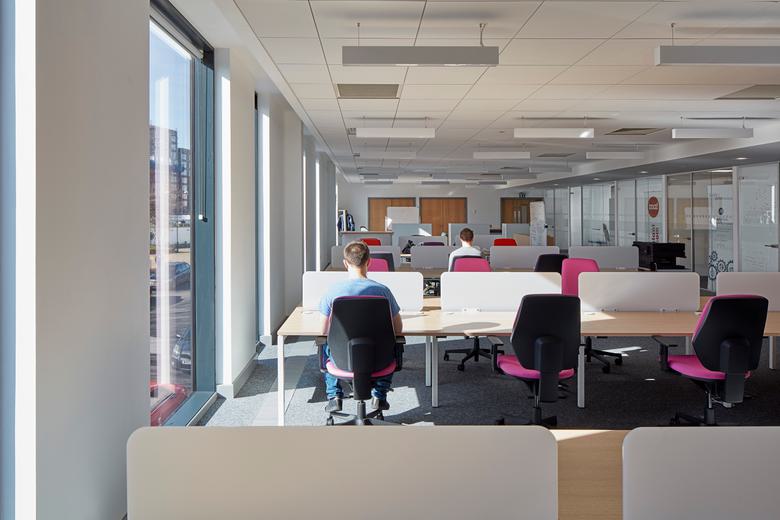 An adaptable building enabling businesses to connect and grow
Our new build, which extends the existing Faraday Wharf building on the Innovation Birmingham Campus site, delivers flexible, co-working working space, ready to be adapted for a range of needs.
The new 450m2 of working space, set in the heart of the city's Knowledge Quarter, provides the facilities for a variety of learning and working, including a creative studio and flexible working zone, a structured office space and ancillary service areas.

The extension also delivers leading edge digital services and training space for sessions directly in the facility or through virtual linkages to the five local universities.
Designed to enhance the existing building's setting, the development's rectangular form stands as a prominent feature as you approach Faraday Wharf.
Universities Centre is the second of five new developments for the campus, forming part of the region's leading technology community.
Project summary
Location
Birmingham, B7 4BH
Client
Thomas Vale/Innovation Birmingham
Includes
Creative studio
Flexible working zone
Office space
Ancillary service areas
Team
Meet the team behind the project
Contact
Interested in
learning more?
Learn more about 'Universities Centre' and other projects by reaching out to one of our team
Get in touch