Larchfield Building
Huddersfield, UK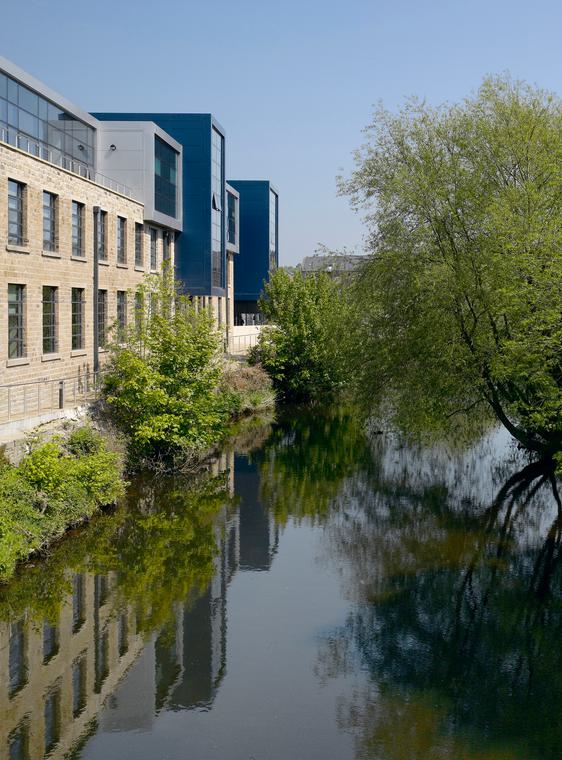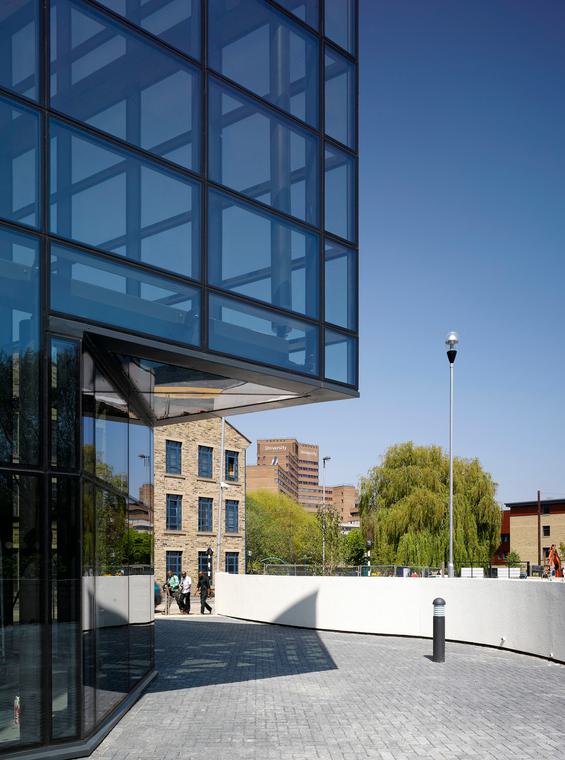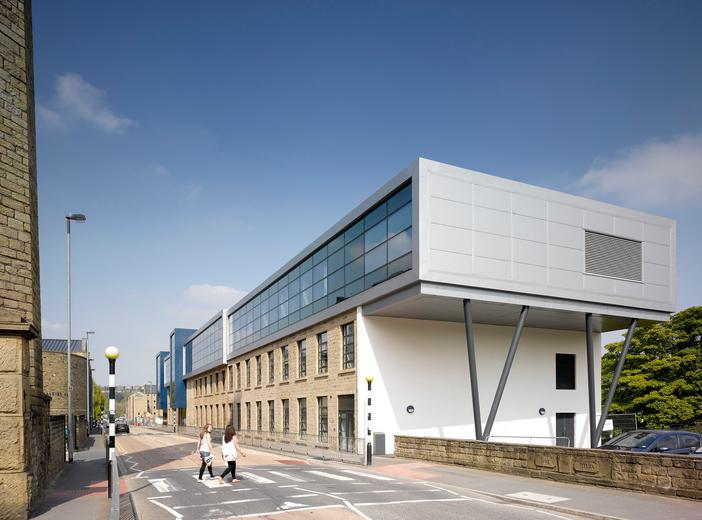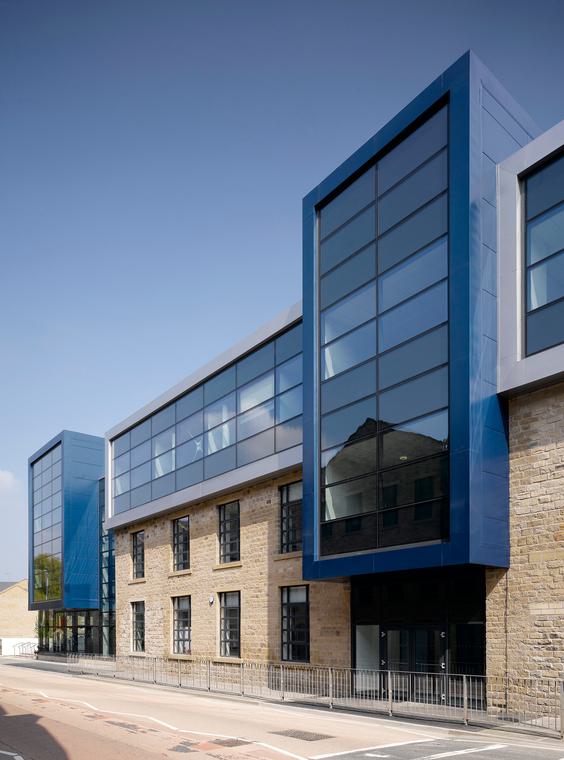 Converting a former mill building into a modern innovation centre
Located in the old Firth Street mill district of Huddersfield is The Larchfield Building, a former teaching space part of the University of Huddersfield campus.
We were commissioned to prepare a scheme to convert the former two-storey mill building into an Enterprise and Innovation Centre, providing a home for small and medium start-up businesses.
We aimed to maximise the building's unique location, creating views over the River Colne throughout the building and opening the embankment to the public through construction of a new walkway.
Incorporating a contemporary glass and steel frame within the shell of the original building, constructed of stone, effectively balances the old with the new. The modern design and materials of the extension complement the existing stone with cubic forms.
We successfully obtained planning approval and developed the project to tender stage. We were retained as technical advisors on behalf of the university.
Completed in 2012, the project achieved a BREEAM rating of Excellent by incorporating renewable energies and sustainable materials. Renamed the 3M Buckley Innovation Centre, the building was also awarded Best New Development by Huddersfield Civic Society.
Team
Meet the team behind the project
Contact
Interested in
learning more?
Learn more about 'Larchfield Building' and other projects by reaching out to one of our team
Get in touch