Royal Navy Centre of Maritime Training
Yeovilton, UK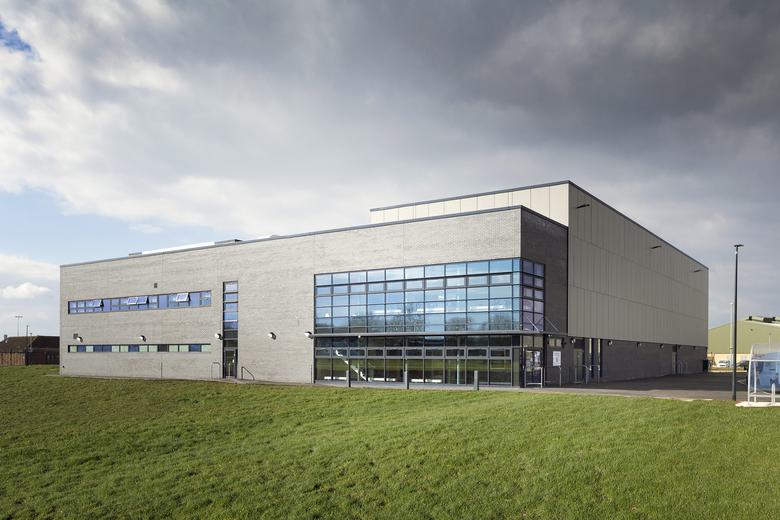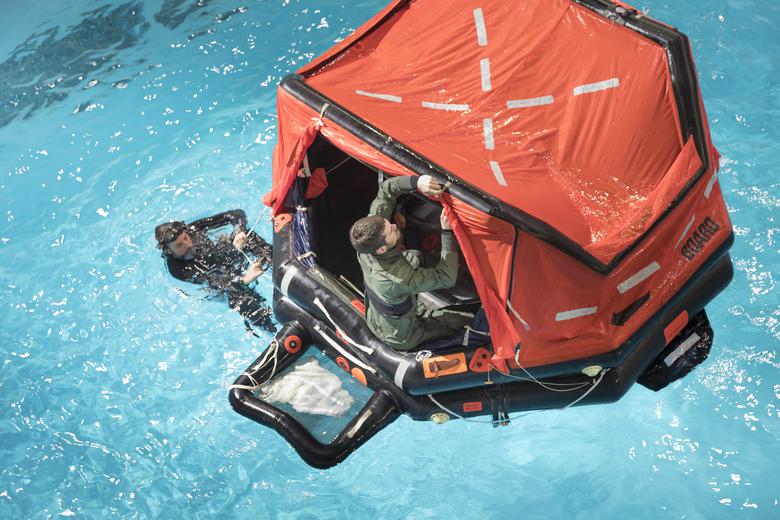 Transforming an existing facility to better provide life-saving training
We designed and delivered the new Royal Navy Centre of Maritime SERE (Survive Evade Resist Escape) and Underwater Escape Training (RNCMSUET) at the Royal Naval Air Station (RNAS) Yeovilton. The first of its kind in the UK, the helicopter training facility provides survival training in the event of a helicopter incident or accident over the water.

The new world-class facility replaces the previous existing Underwater Escape Training Unit (UETU) which was no longer adequate as it lacked capacity and was not suitable for amphibious vehicle training.

The previous facility was capable of training 800-900 service personnel per year. Now, our forward-thinking design facilitates the achievement of the current requirement of 8,500 training events per year.

Three new pools operate below five degrees and allow personnel to be trained in the procedures to follow in the event of an aircraft hitting water and sinking below the surface. The facility is capable of simulating full climatic conditions, wind, rain, waves, darkness, as well as a 2 metre swell, creating a more realistic training environment. This helps crew to become confident in their ability to escape from an aircraft in water in various weathers.
Other areas within the facility includes storage areas to accommodate dunker modules for Royal Navy Maritime aircraft types and Royal Marine amphibious vehicles, classrooms, a demonstration area, changing rooms, reception, offices and breakout areas along with associated storage and plant areas.

We have created a practical, robust and cost-effective facility for the delivery of the training in one convenient location.
Project summary
Location
Ilchester, BA22 8HT
Includes
Three pools
Storage areas
Classrooms
Demonstration area
Changing rooms
Reception
Offices
Break out area
Team
Meet the team behind the project
Contact
Interested in
learning more?
Learn more about 'Royal Navy Centre of Maritime Training' and other projects by reaching out to one of our team
Get in touch