Peterhead Court
Southall, UK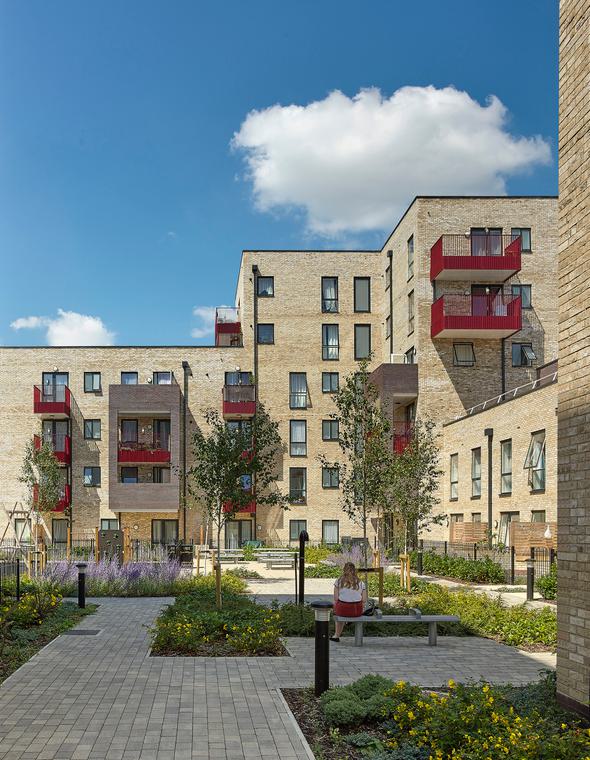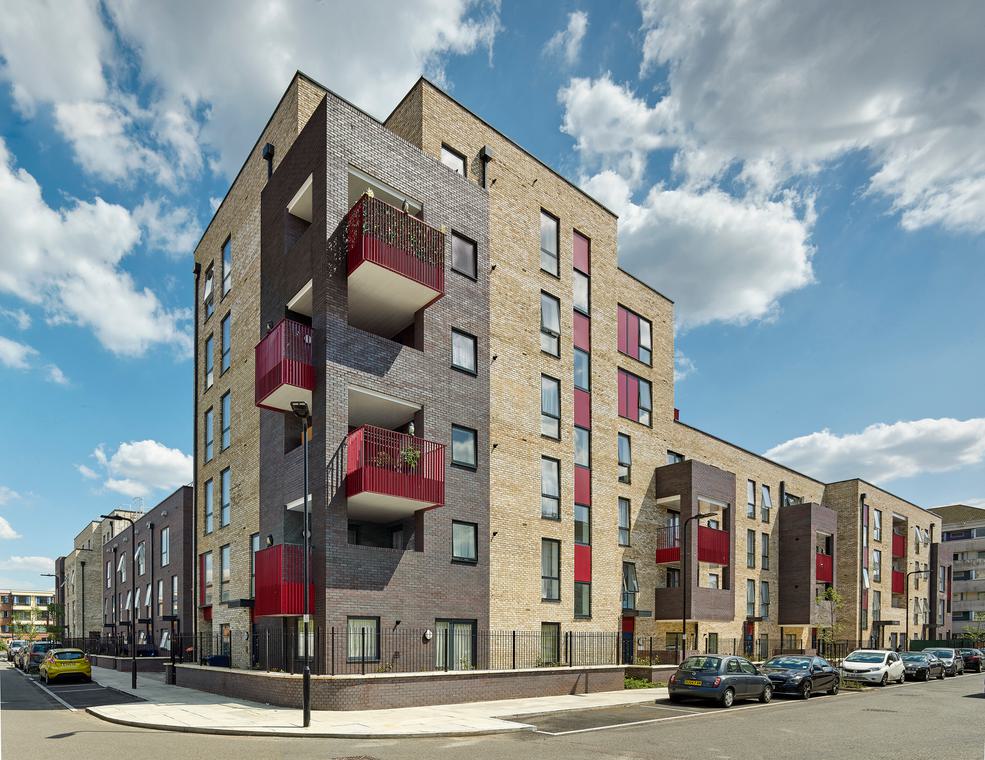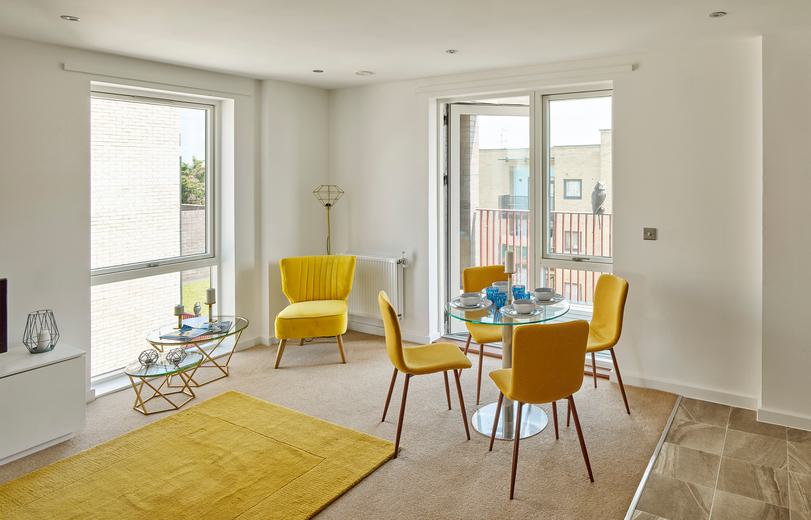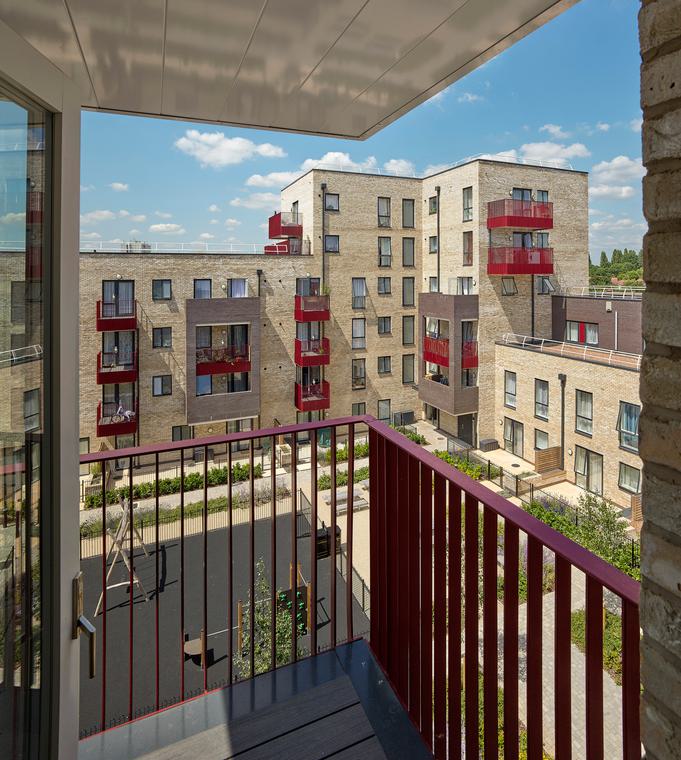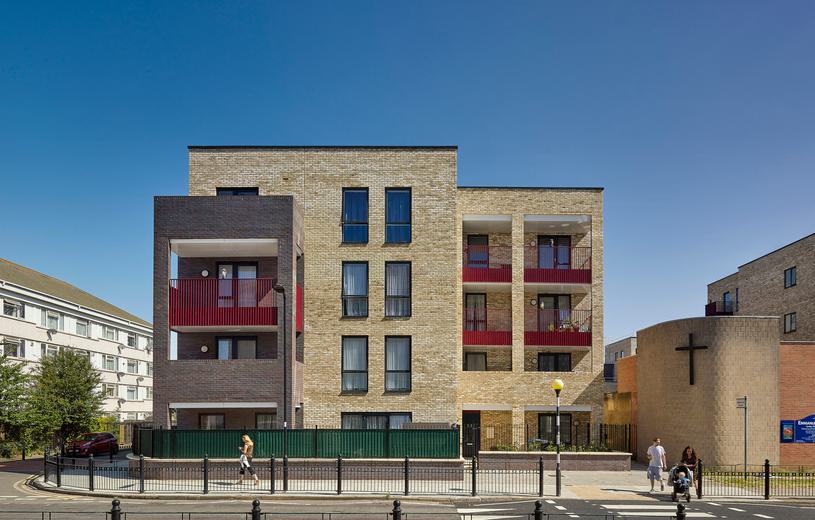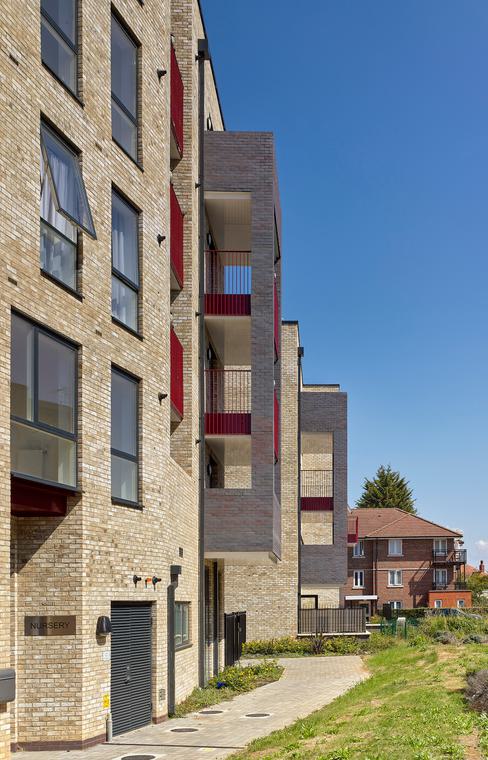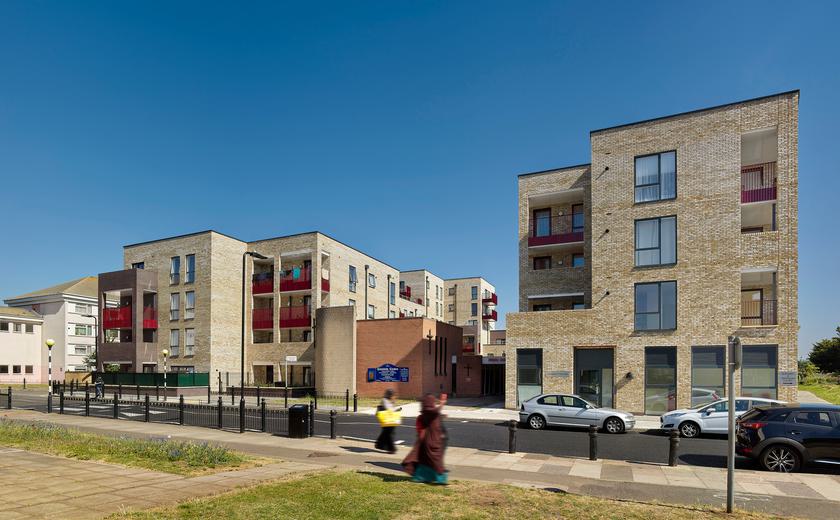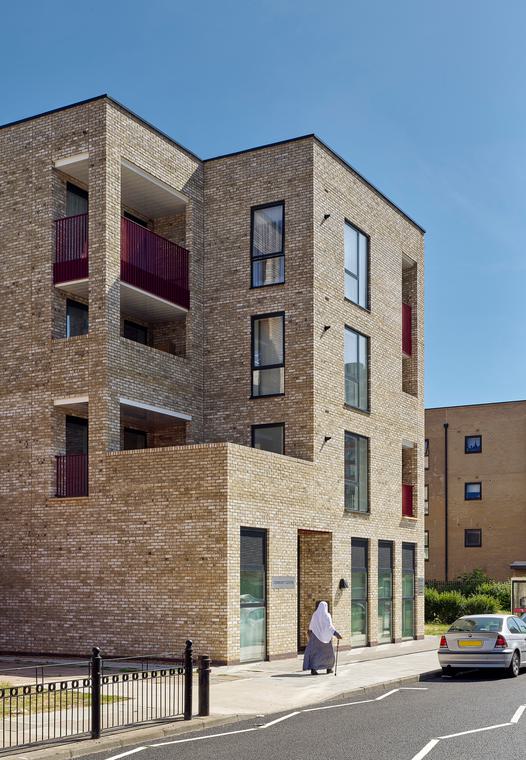 Transforming a mixed-use estate into a vibrant and welcoming neighbourhood
Designed with residents' needs at the heart, Peterhead Court comprises of 68 mixed tenure and affordable new flats and townhouses, a community centre, nursery and landscaped residents' courtyard.
As part of Ealing Council's ambitious vision for the project, we have reshaped a once tired and dilapidated area, creating a safe and comfortable mixed-use development, with affordable homes.

The improved housing, facilities and landscaping enables this neighbourhood to flourish. With key residents' input into the design, people will be able to feel at home from the very beginning.
Achieving the ambitious goals of the council
As part of our client's ambitious brief, the key objectives for Peterhead Court included design, longevity, security and sustainability, guaranteeing safe and comfortable homes for years to come.
It was recognised that homes within the existing estate were prone to higher costs of repair due to age, location and accessibility. Street patterns were fragmented and unclear throughout the estate, leading to issues with security and anti-social behaviour.
Ultimately, a sense of community and homeliness was missing and needed to be addressed.
The safety and security of residents is ensured through natural surveillance, clear entrances and boundaries. The new community centre provides multi-purpose amenity space for local groups to meet, and the larger nursery addresses the increase in demand for childcare in the area.

A landscaped courtyard provides pleasant, leafy social space for residents, with sections divided off to create safe, private outdoor areas for the community centre and creche.

The high-quality materials and refined detailing minimise maintenance and lifetime costs, achieving an appealing and future-proof suburban environment, whilst delivering the Greater London Authority's renewable energy and carbon reduction requirements.
Overall, our design has created a place residents are proud to call 'home', instilling a sense of pride and new-found identity.
Community-driven every step of the way
Through extensive public and resident consultation and engagement sessions, our design was shaped by the community. We held an initial public consultation event at the local community centre, inviting local councillors, residents and those living nearby.
We presented our ideas through proposed plans, elevations and 3D visualisations, which feedback highlighted were very well received. In return, we were provided with insightful and informing views from residents on the development, raising both problems and opportunities.
The designs were presented to residents in very small groups to ensure a full understanding and greater opportunity to ask questions and voice concerns. Residents were kept informed throughout the full design and planning process and subsequent design updates.
According to Ealing Council, the old community centre was one of the most popular and well used in the borough, and the groups which previously used it were very supportive of plans to provide a new facility. The engagement programme undertaken throughout the design process played a key role in shaping the final design.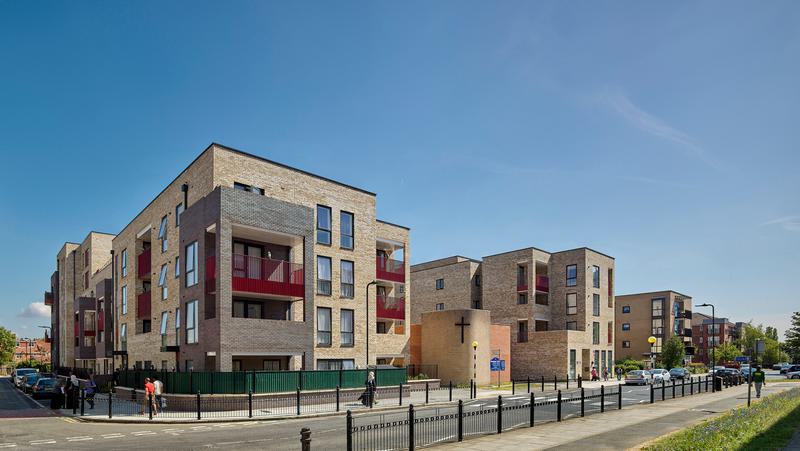 Made for the future, today
All homes have been designed to provide high levels of comfort, security and flexibility, complying with both local and national housing standards. Excellent levels of insulation are provided, above the requirements of Part L, highlighting its sustainability and more importantly, lowering energy bills for residents.
Robust, easily-maintainable materials give residents peace of mind regarding their home's longevity and safety. As part of the project's comprehensive sustainability strategy, green roofs are planted with wildflowers and incorporate photovoltaic panels.
Key information
Location
Southall, UB1 3LN
Client
London Borough of Ealing
Higgins Construction
Includes
68 homes
Community centre
Nursery
Residents' courtyard
Team
Meet the team behind the project
Contact
Interested in
learning more?
Learn more about 'Peterhead Court' and other projects by reaching out to one of our team
Get in touch