Mill Green School
St Helens, UK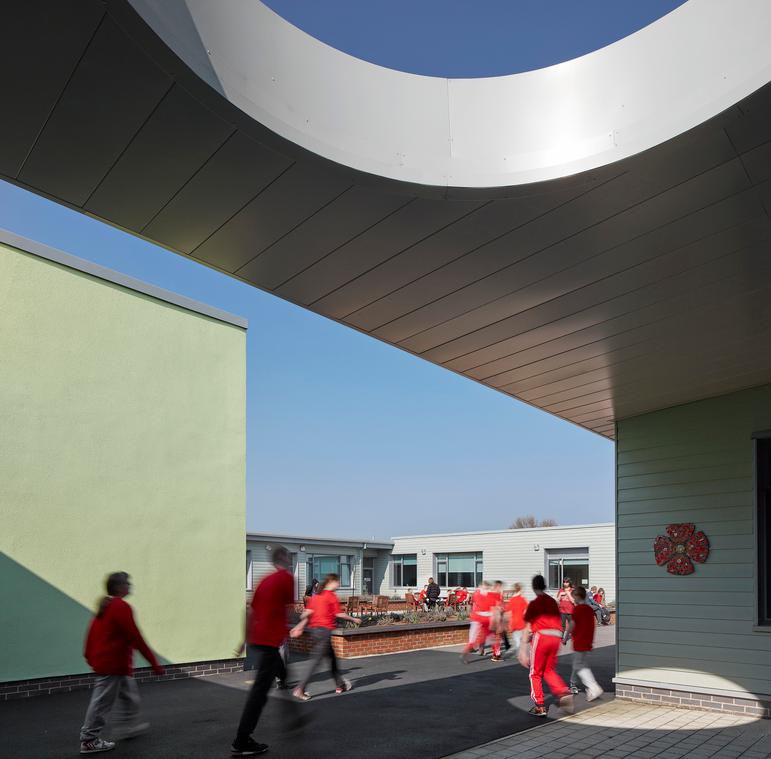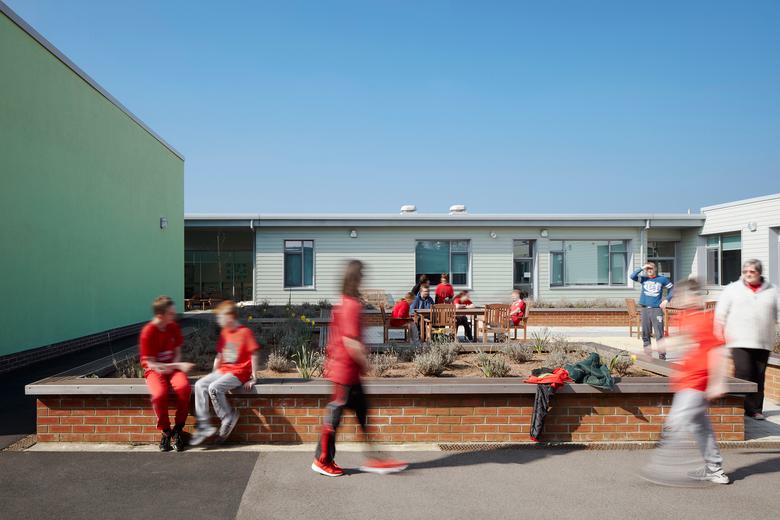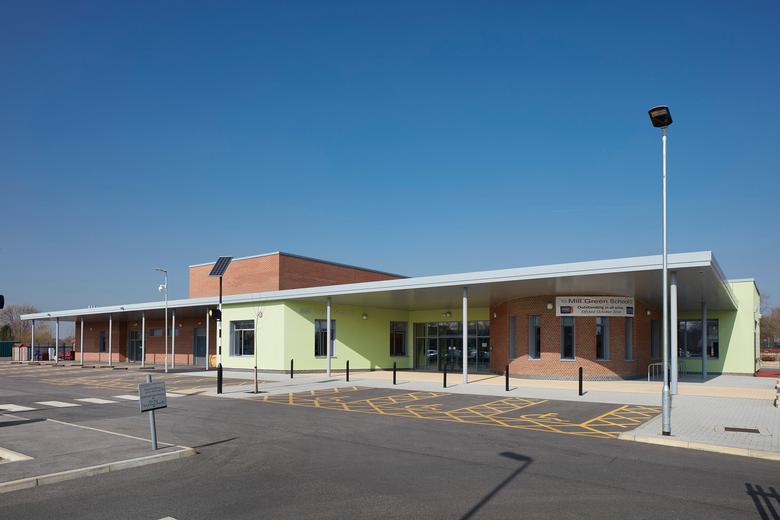 Providing a secure and comfortable environment with safe connections to the outdoors
We designed the new, 80-place Mill Green School building to help young people aged 14 - 19 with complex, severe, profound and multiple learning difficulties feel valued and supported to achieve the very best outcomes in life.

Developed as the lead project for the NW2 Schools PSBP Programme, the new Special Education Needs (SEN) building is a single storey facility positioned on the centre of the site. Our design respects the scale and massing of the surrounding area, helping to maintain the suburban grain of the area.

To encourage more connections with the outdoors and promote a variety of learning methods, we positioned a protected courtyard at the heart of the new school.
Dedicated zones are spread across the site, encompassing formal teaching and learning, life skills and social spaces close to the building and more informal active and social spaces at the edge of the site.

Helping to produce a safe, secure and comfortable environment, our design provides a compact, easily navigable school. Easy arrival and departures to the school are supported through a well organised access and egress strategy.
The site is clearly organised, separating public and private spaces. The majority of space is available to the school to use, whilst remaining safe, within secure landscaped teaching, social and learning spaces.
Project summary
Location
St Helens, WA9 1BU
Client
Willmott Dixon Construction Ltd
Team
Meet the team behind the project
Contact
Interested in
learning more?
Learn more about 'Mill Green School' and other projects by reaching out to one of our team
Get in touch