Co-operative Academy
Blackley, UK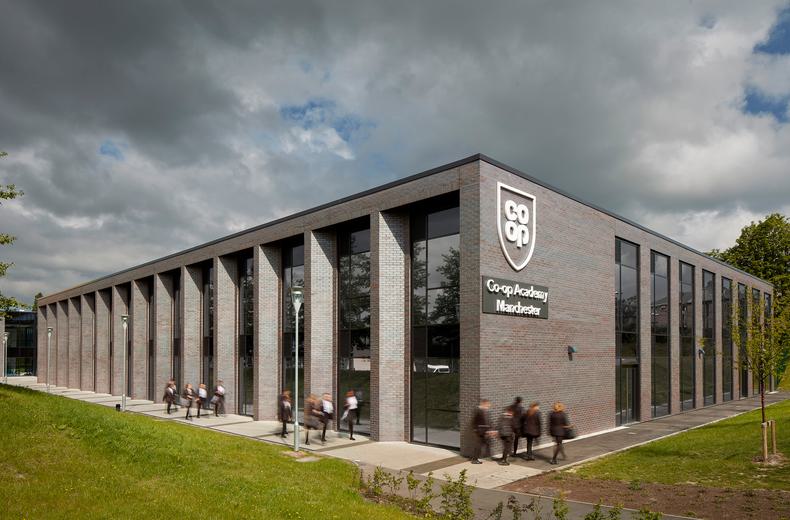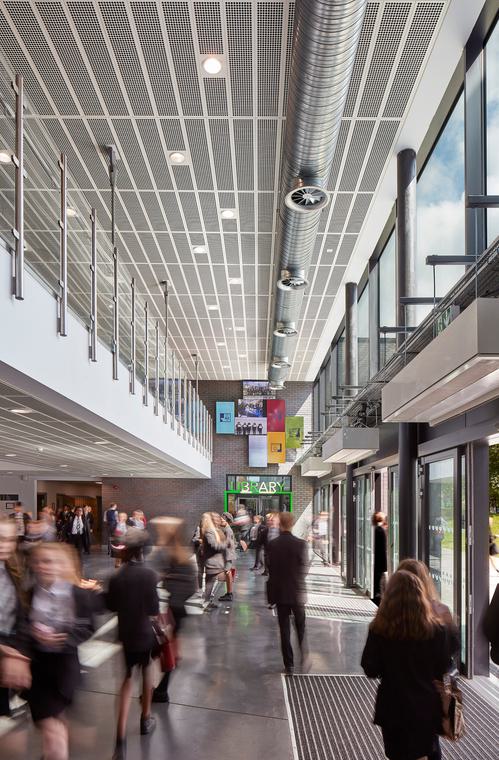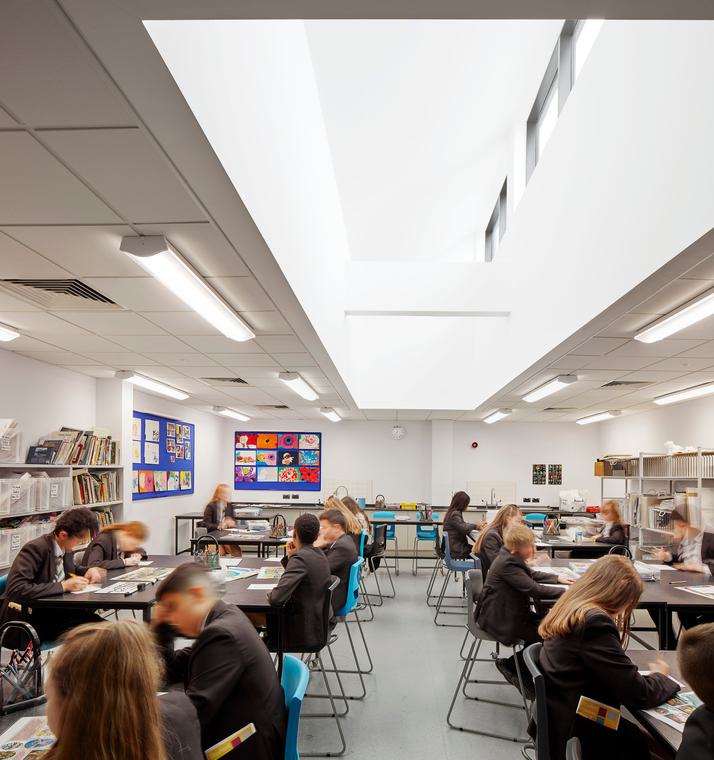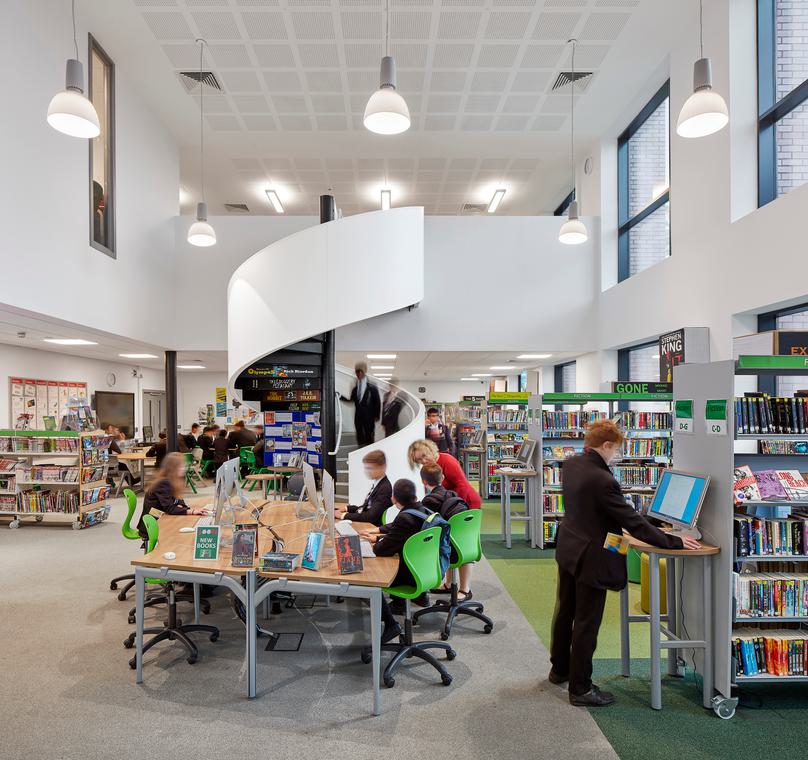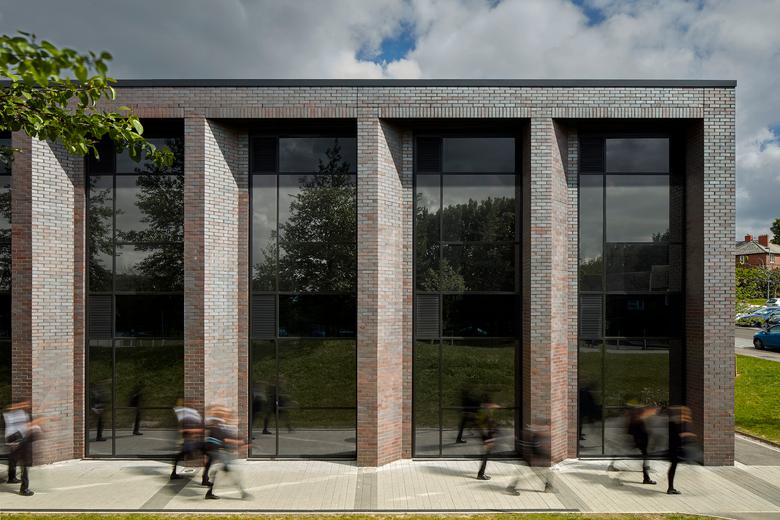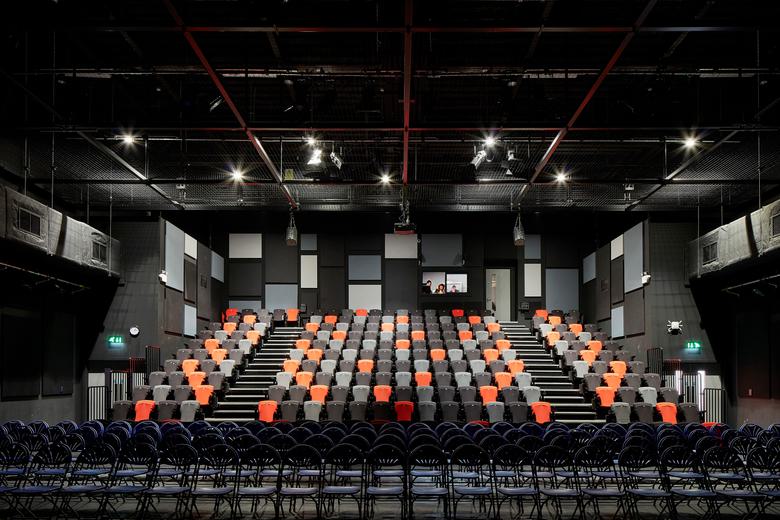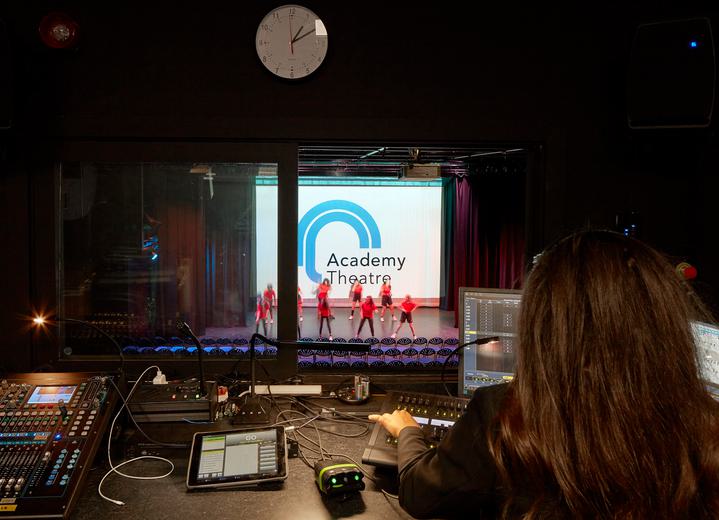 A most-welcome extension, with young people and community at the heart
Developed in response to Manchester's pupil placing issue, our thoughtful extension of the existing Co-operative Academy in Blackley, brings a new two-storey building, helping to accommodate more students and facilities for people in the local community. The extension meant capacity at the academy increased from 900 to 1,500.
The academy proudly welcomes people from the wider neighbourhood to make use of its community facilities, which include the state-of-the-art, 300 seat theatre, library, art studios, gym and climbing wall.
All of which are easily accessible through the welcoming and social foyer, which benefits from a bright, double-height design. Classrooms and teaching areas are thoughtfully located away from the foyer to ensure separation from the busier social spaces.
Student wellbeing remained a top priority throughout the project's journey, with teaching spaces benefiting from plenty of natural light and air to boost student productivity and happiness as they learn.
Project summary
Location
Blackley, Manchester, M9 0WQ
Client
Co-operative Academies Trust
Team
Meet the team behind the project
Contact
Interested in
learning more?
Learn more about 'Co-operative Academy' and other projects by reaching out to one of our team
Get in touch