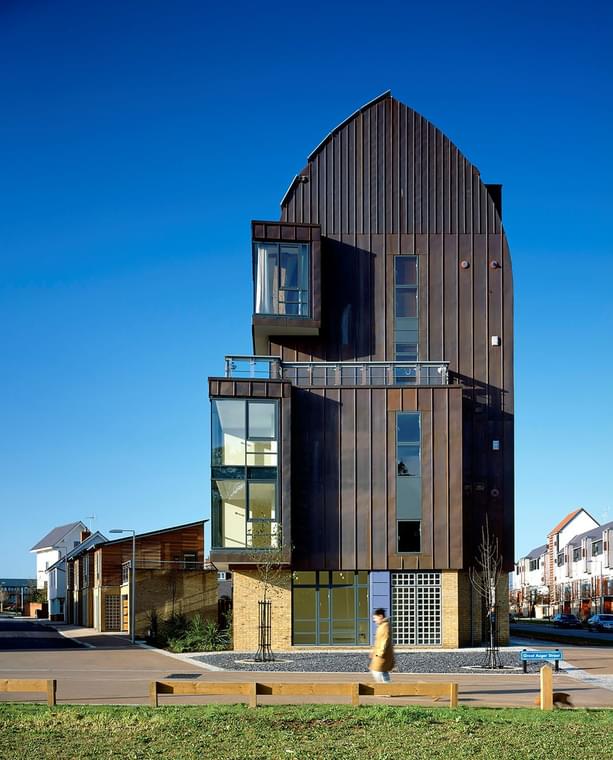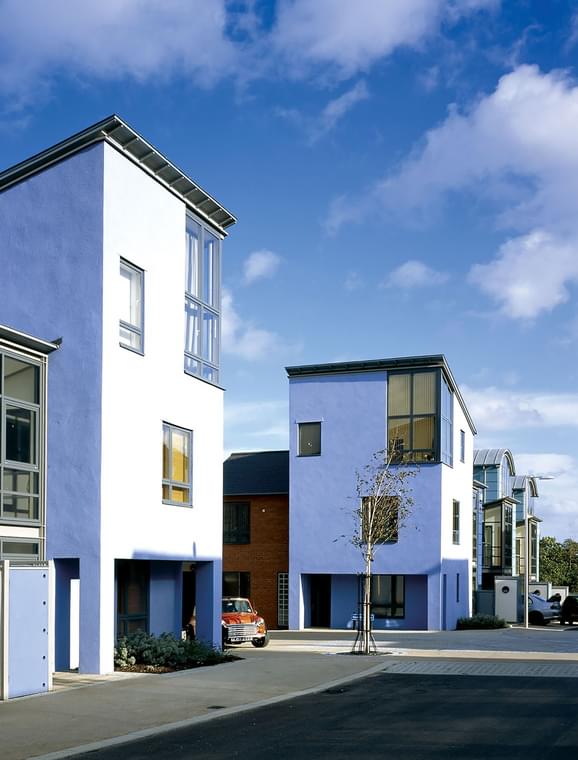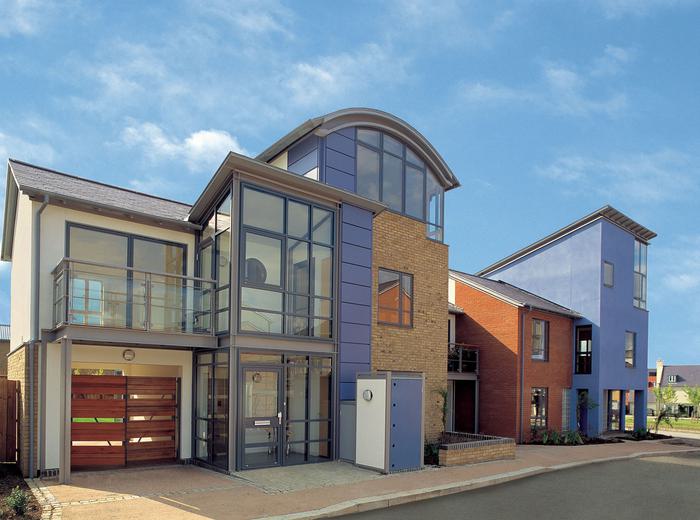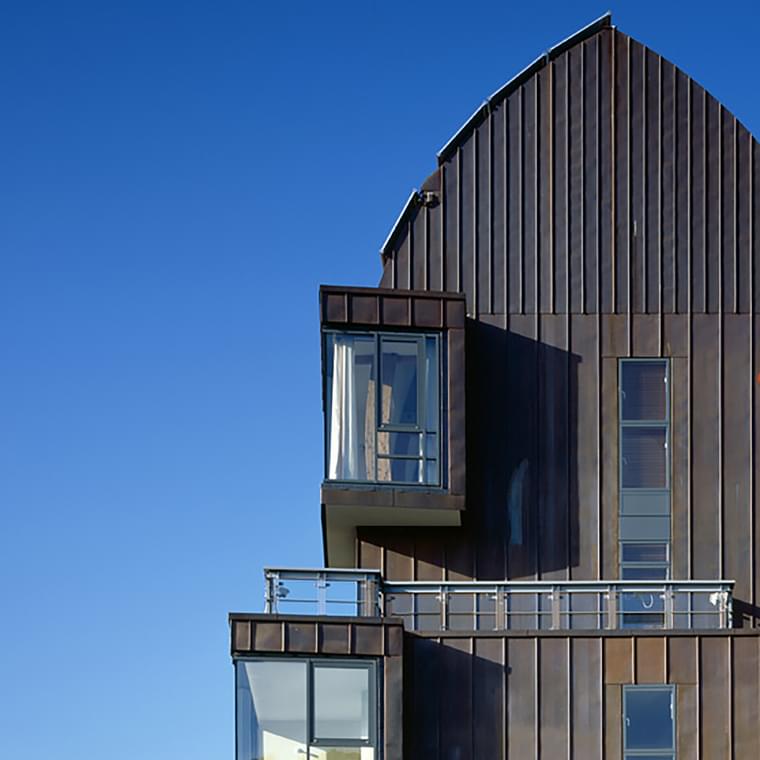 Distinctive, striking and colourful homes with sustainability at the fore
Our residential development delivers 74 homes, comprising of houses, flats, workspaces and duplex apartments. Its inspiration comes from the rich architectural history of East Anglia and Essex, specifically agricultural and industrial buildings, such as metal-clad windmills.
The highly sustainable development was designed with passive principles, with the site orientated to maximise passive solar gain to reduce heating costs. Chase Tower, the landmark copper-clad residential block, features a rooftop covered in curved photovoltaic panels.

Incorporated into the houses is an innovative concept of a 'living wall'. This element contains the 'plant room' and distributes all central building services. The living wall is also adaptable for additional future uses as technologies change over time.

Various service terminals positioned within the living wall are harmonised in appearance by circular, coloured distancing plates, making an attractive feature out of the utilitarian. Sunspaces, glazed porches, verandas and glazed 'pockets' connect directly to the living walls to facilitate the transfer of solar gain to the rest of the house.
Distinct in their design, the houses combine glazed balconies, coloured render and traditional brick. The construction method used is a highly insulated off-site manufactured timber frame and roof panel envelope.
The houses are set out in pedestrian-friendly streets, and benefit from being within 400 metres of a bus route and green parkland just 60 metres away, helping to achieve a sustainable neighbourhood.

Project summary
Client
Cala Domus joint venture with Cala Homes and New Hall Projects
Includes
Houses
Flats
Workspaces
Duplex apartments
Awards
Building for Life Gold Standard 2006
Team
Meet the team behind the project
Contact
Interested in
learning more?
Learn more about 'Cala Domus' and other projects by reaching out to one of our team
Get in touch