Upton Village
Newham, London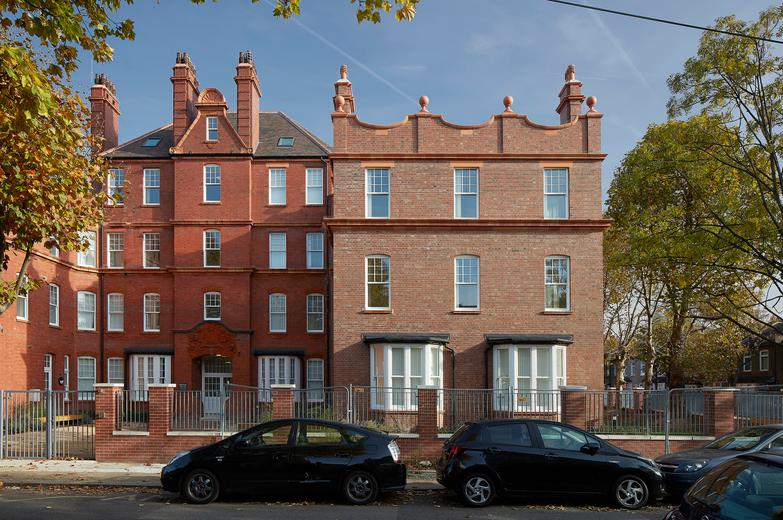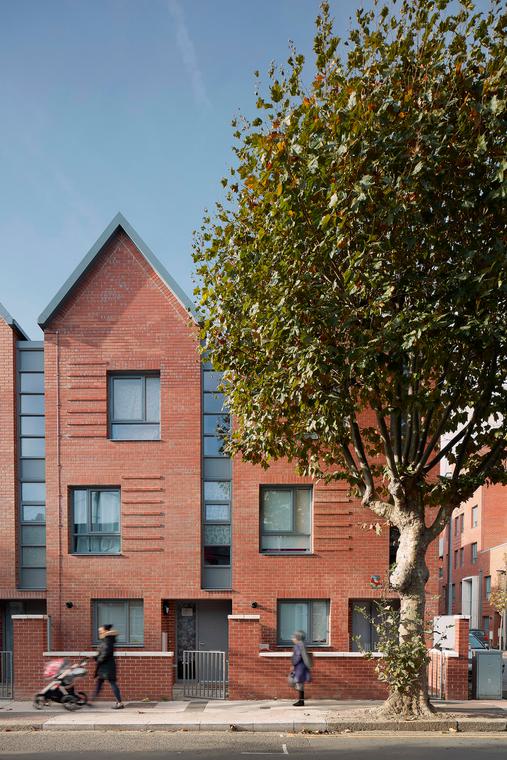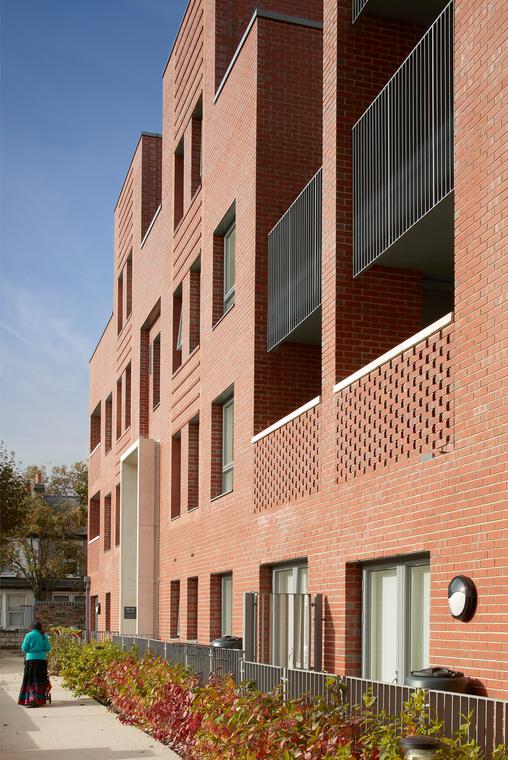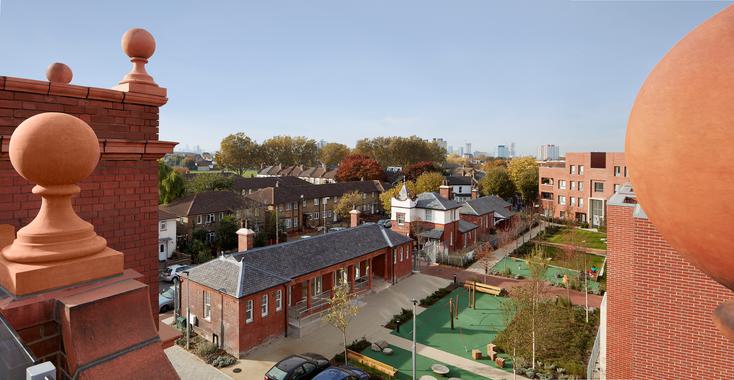 Reimagining a former hospital to create a new residential community
Upton Village provides 168 homes through cutting-edge innovative and sustainable residential design.
Formally Plaistow Hospital, we reused the existing buildings as key landmarks and added new homes to create a cohesive masterplan. Stitching new and old together to create a harmonious neighbourhood with a strong sense of place, purpose and belonging.
We redefined the traditional Victorian terrace house to create the ground-breaking 21st Century House. Giving those living there maximum flexibility in the use of each room as well as bringing more light into the heart of the home.

Innovative and aspirational 21st century homes
Won as part of an open architectural competition, celebrating 150 years of Peabody, the desire was to create a place where their residents can live a contemporary lifestyle rooted in its history.
With a focus showcasing the best in sustainability and affordability, we worked closely with Peabody and relevant consultees throughout the design evolution.
We consulted extensively with the key stakeholders to ensure we achieved our aim of creating a space with innovative and aspirational 21st century homes. Through this process we reimagined the Victorian terrace to respond to the complexities of modern life.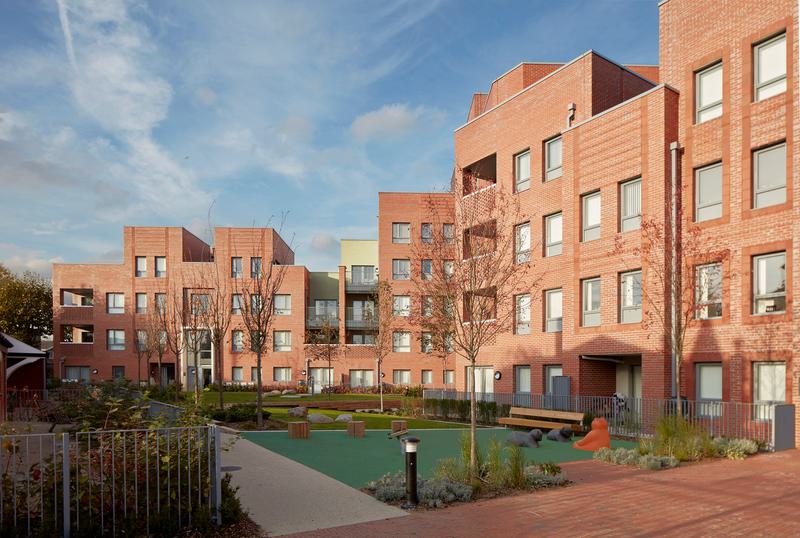 Old and new
Peabody wanted to create a thriving community, that is entirely adaptable and flexible, to meet the demands of local housing shortages. This was the foundation for our 21st Century House and fed into the design of all the homes.
The driving principle was that residents can "live how you want to" in family-flexible homes with floorplates that can grow and change as they do.
Everywhere you look, historic character is celebrated and original features, including sash windows and vaulted ceilings, are conserved.
This is further elevated by the landscape, with large spaces for community events and gatherings, resident's vegetable gardens, play spaces and intimate meeting places. Each balcony facade also features the renowned Peabody kaleidoscope; a reminder of their history, mission and pride in the development and community.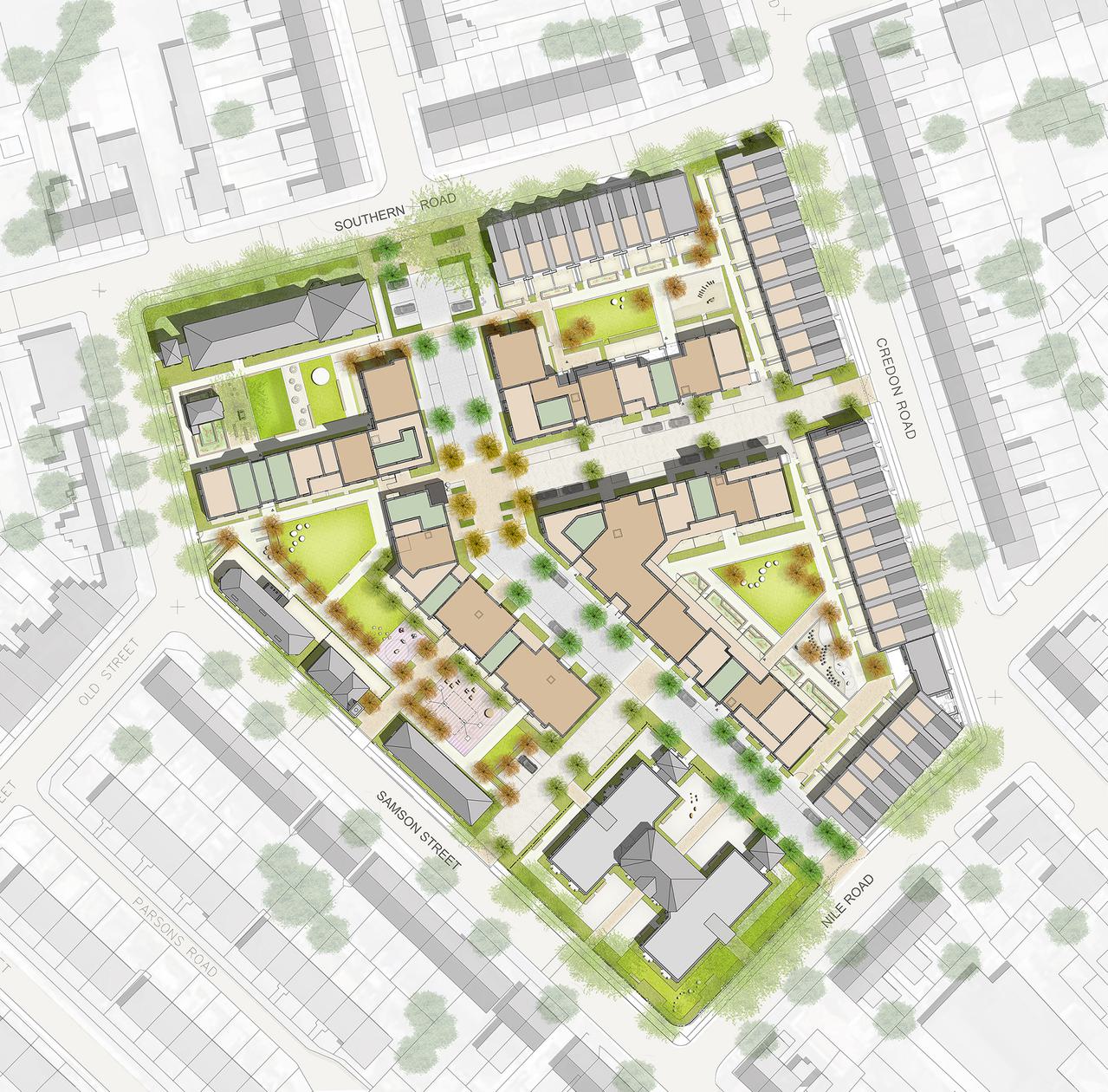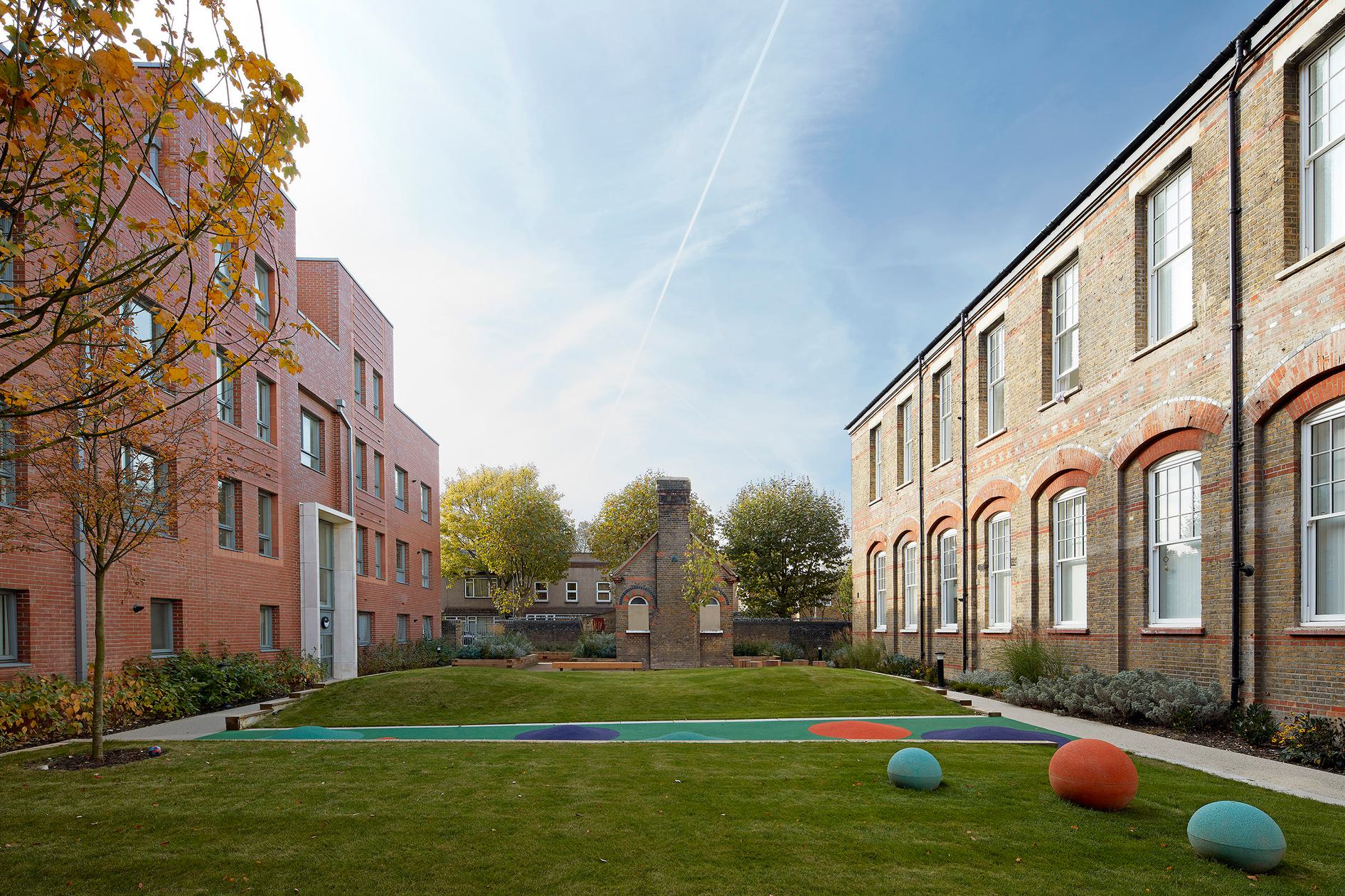 design and innovation
21st century home
We all know how very adaptable the terrace model is, however, they were never meant to last forever and are generally poorly insulated and damp. Our 21st Century House is designed to be 'democratic' acknowledging the ever changing living requirements being in the inner city.
Sustainability is woven into the DNA of the project, improving energy efficiency wherever possible through repurposed and recycled materials, landscape retention and investment into the wellbeing of residents and the wider community.
Surrounded by green routes, the community is encouraged to be active and interact with the environment where natural plant growth and biodiversity is supported.
Proud community
Upton Village has benefited the local community, helping people in need of housing to take their first steps onto the property ladder whether through Shared Ownership, market rent or affordable rent.
40% of the homes have been designed specifically with families in mind, and an additional 8 family-sized townhouses were gifted back to the London Borough of Newham to support their commitment to provide good quality homes. Upton Village is home to a vibrant community, that is proud to live in Plaistow and be part of an established neighbourhood.
Project summary
Location
Newham, London, E13 9DG
Includes
168 homes
50% affordable
50% market rent
Awards
National Housing Awards 2017
Winner - Best Design

Inside Housing Development Awards 2017
Winner - Best Affordable Housing Development (Urban)

Housing Innovation Awards 2017
Winner - Most Innovative Affordable Housing Scheme

LABC Building Excellence Awards 2017
Shortlisted - Best Social or Affordable New Housing Development

BD Architect of the Year Awards 2014
Shortlisted - Housing Architect of the Year
Team
Meet the team behind the project
Contact
Interested in
learning more?
Learn more about 'Upton Village' and other projects by reaching out to one of our team
Get in touch