Aberystwyth Student Accommodation
Aberystwyth, Wales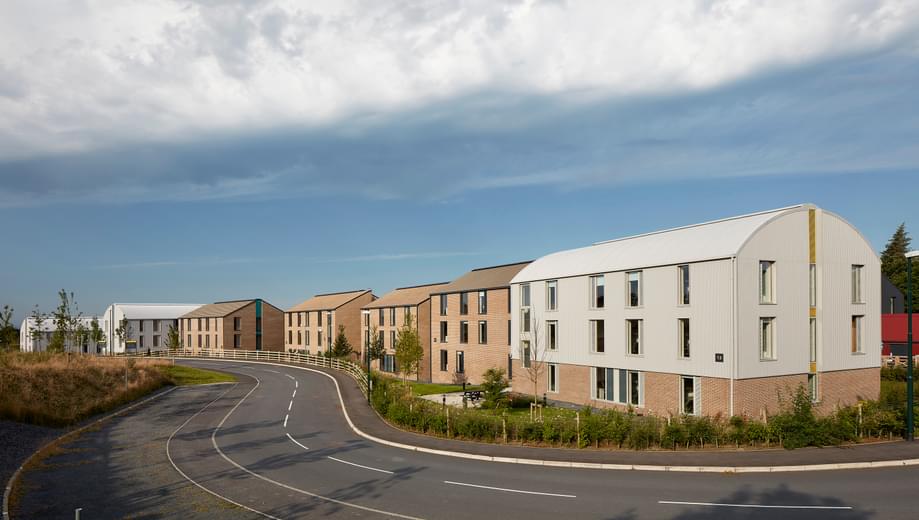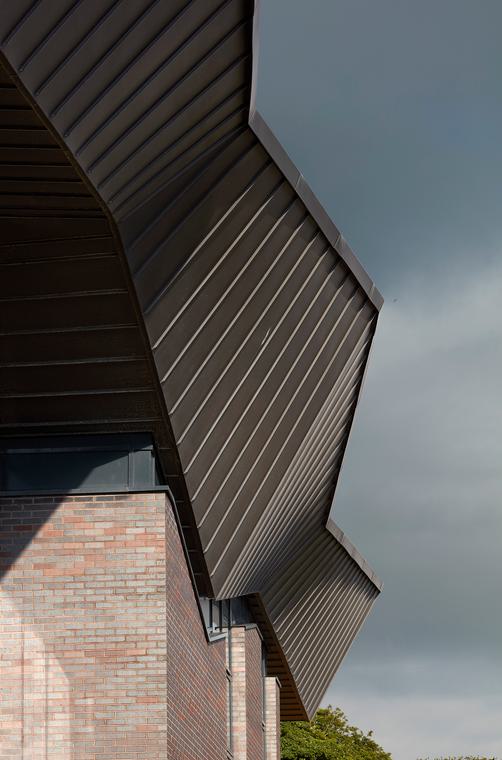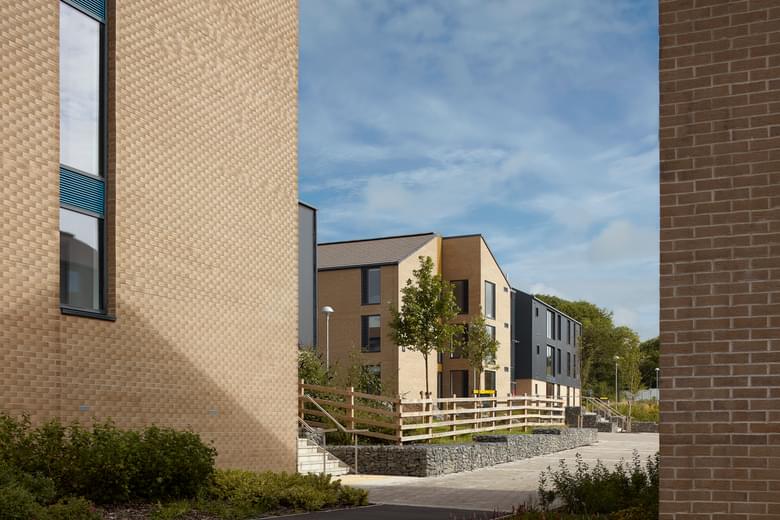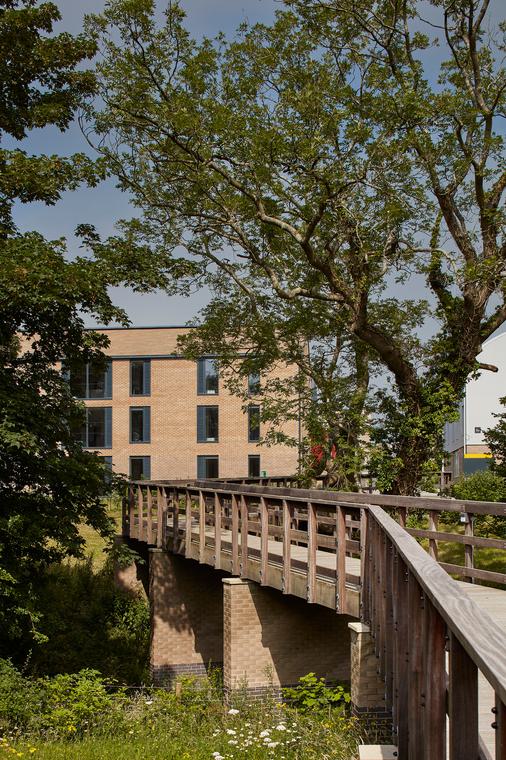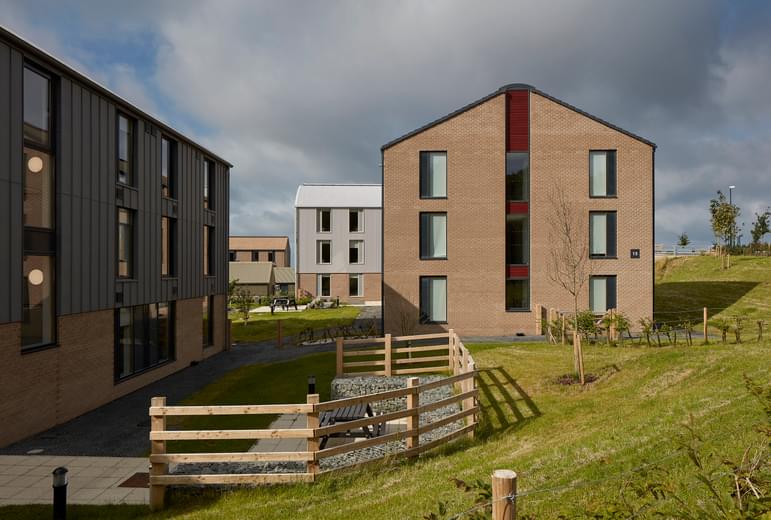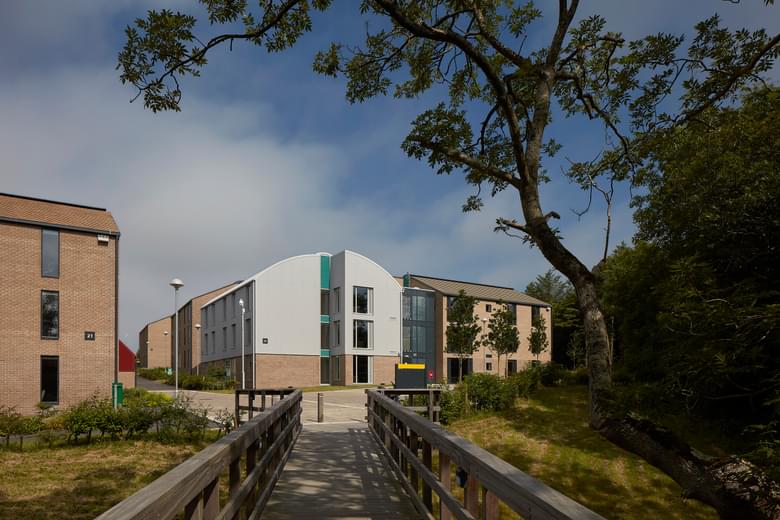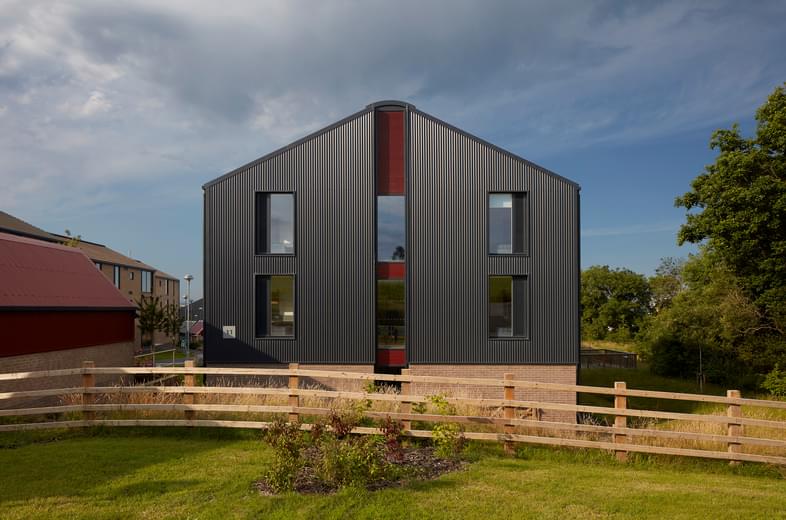 Reimagining the student experience through thoughtful design
We worked with Aberystwyth University to provide market-leading student accommodation at Fferm Penglais, helping to attract new students and enhance the University's profile. Our aim was to create a safe and inclusive setting which provides comfort and a sense of place.

A key element to the project was reimagining the student room with a clear focus on the quality of the residential experience. The process stimulated innovation which is reflected in our approach to the masterplan, architecture and interior design. Located within easy walking distance of the University's academic buildings, the residence provides an exemplar environment for living, learning and socialising.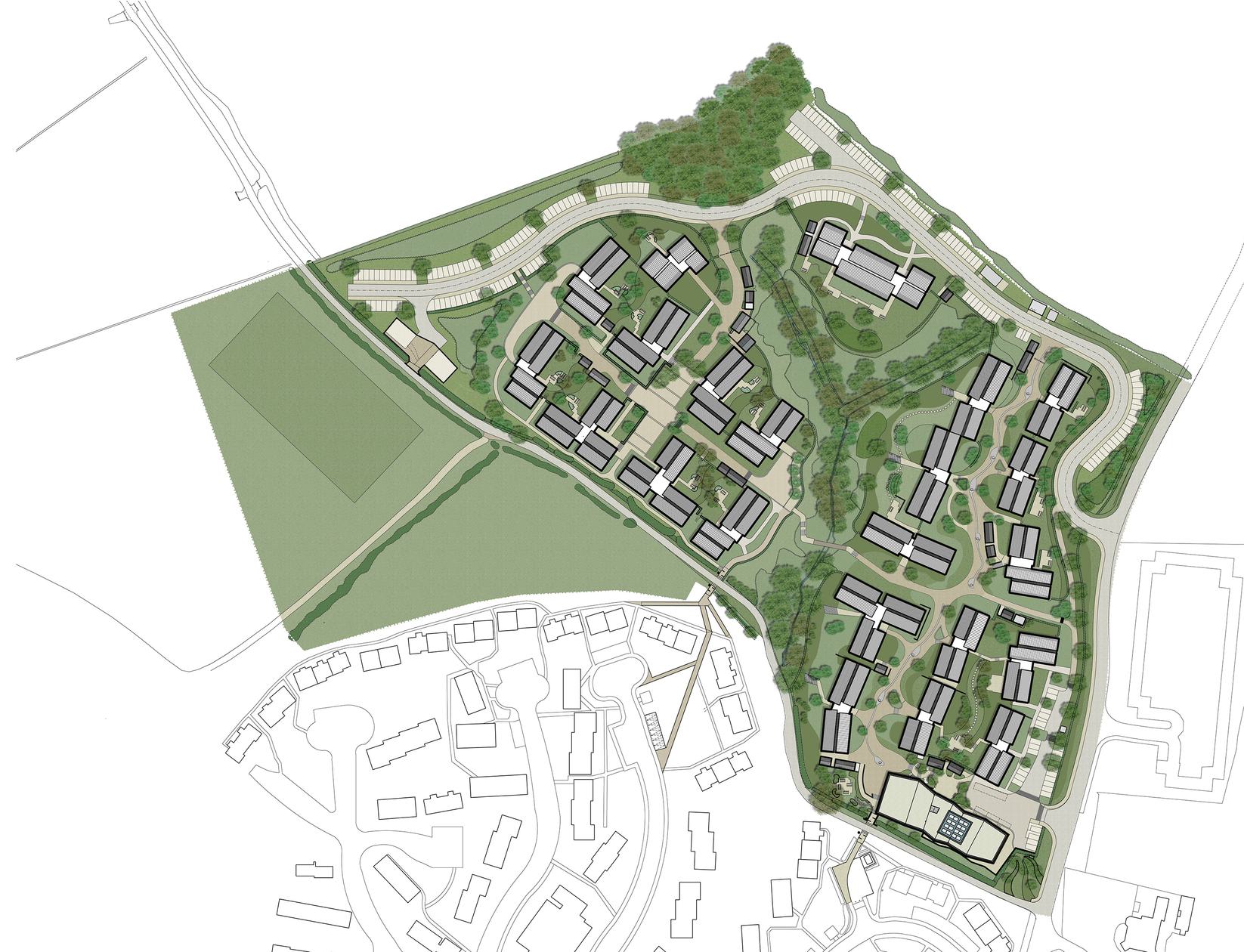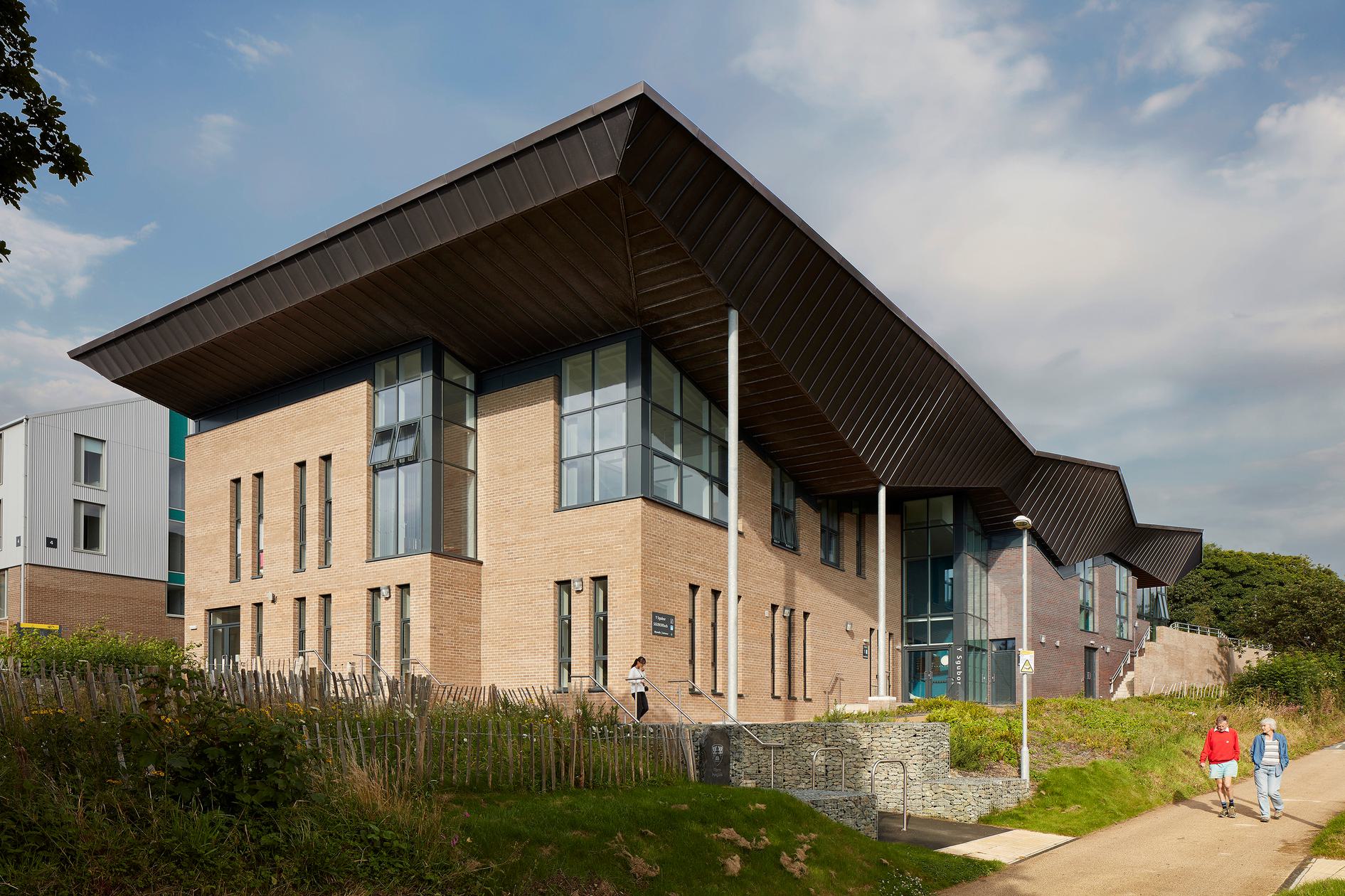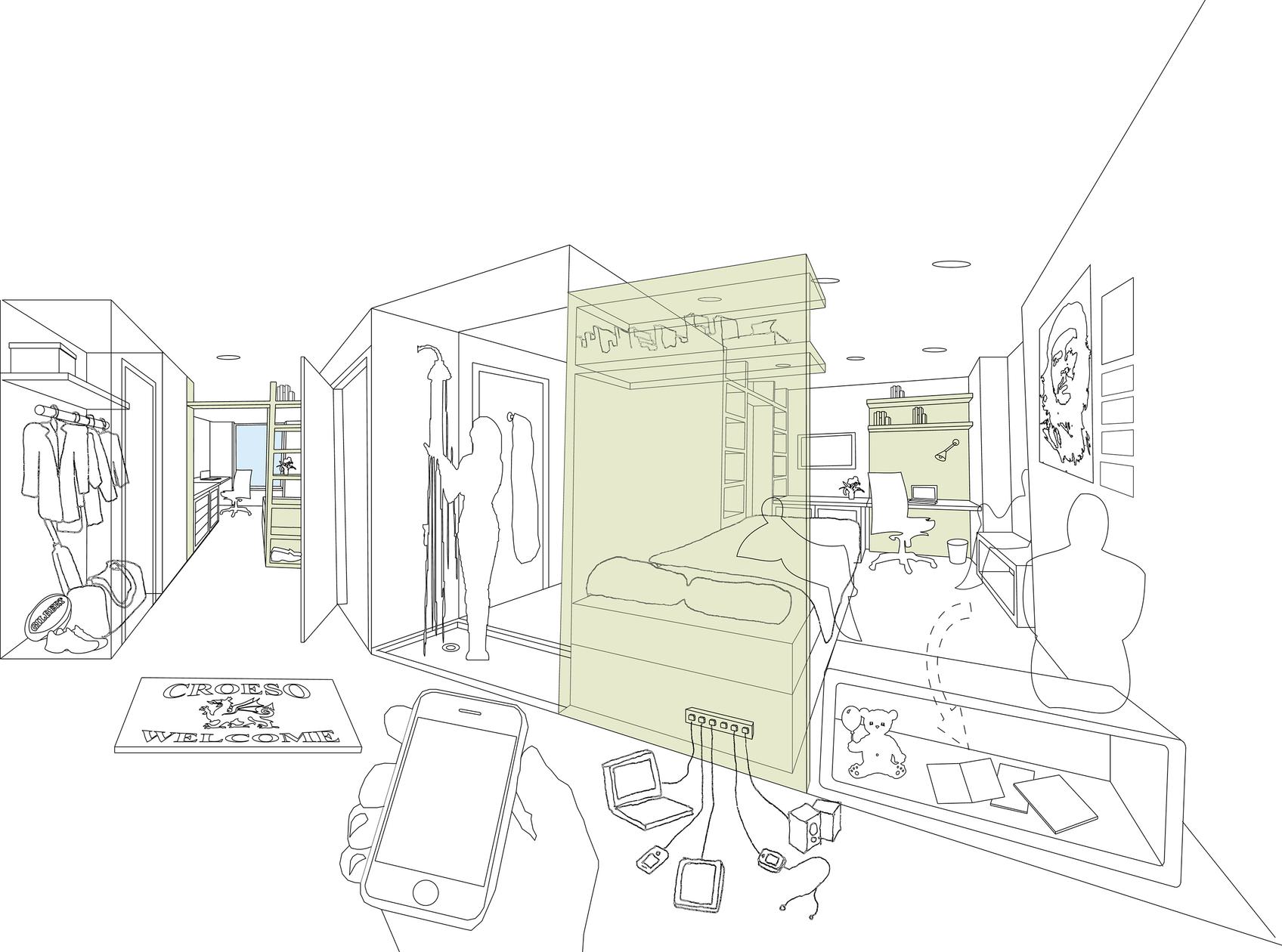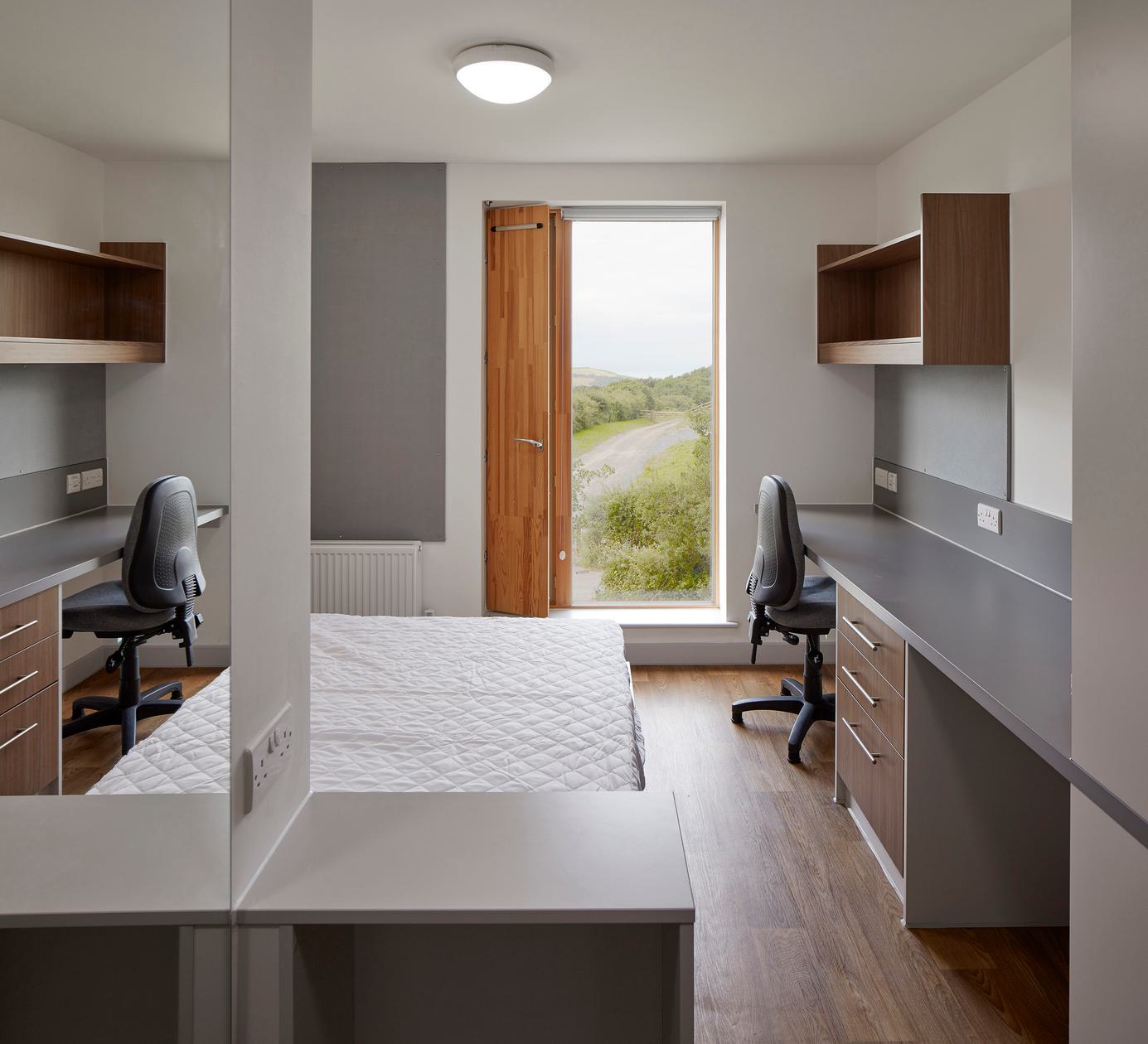 student experience
Creating a community of like-minded young people
The masterplan creates a very high quality environment with a unique character rooted in the agricultural heritage of the site. The layout encourages a strong sense of community which is safe for students to move around freely. The design is highly efficient in terms of land use and supports expansion to the west to create a similar residential campus in the future.
The student experience was central to our design and essential to fostering an excellent experience. The student 'hub' is a focal point in our design, providing an area for people to relax, socialise and work. Helping to improve the way people use and work in the building, the roof form creates sheltered terraces, arcades and principal entrances, as well as over-shading to reduce glare in work areas.
The design challenged furniture manufacturers to move their thinking forward to deliver modern furniture pieces that create an aspirational interior design concept, while capturing the benefits of quality and durability. We have developed a simple, complimentary range of bespoke furniture items which have created a spacious room with a high spec feel.
In supporting students to make the space their own, the rooms integrate plenty of storage space, places to sit and relax, or socialise with friends as well as space to complete work and studies. Our design ensures the entry of natural light, helping to brighten the space and appeal to current and future students.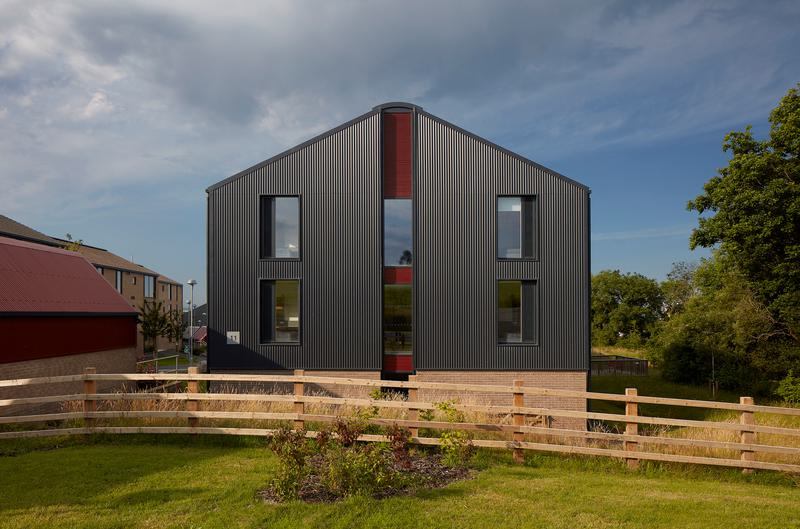 modern methods of construction
Smart, modern and sustainable design
The construction solution favoured a variety of Modern Methods of Construction (MMC) options to increase construction speed and improve the build quality. Residential wings and cores are very repetitive in nature. Creating a diversity of character across the site, our design uses an efficient and rational block type in 'I', 'L' and 'T' shaped configurations.
Across the campus, the materials palette is limited to brick, profiled metal cladding, zinc and two types of roofing tile, all using standard components and construction detailing. To avoid repetition, the layout, architecture and materials palette creates areas with a unique character and identity, each one showcasing a sense of 'place'.
Project summary
Location
Aberystwyth, SY23 3FL
Client
Cowlin Construction
Balfour Beatty Investments
Aberystwyth University
Team
Meet the team behind the project
Contact
Interested in
learning more?
Learn more about 'Aberystwyth Student Accommodation' and other projects by reaching out to one of our team
Get in touch