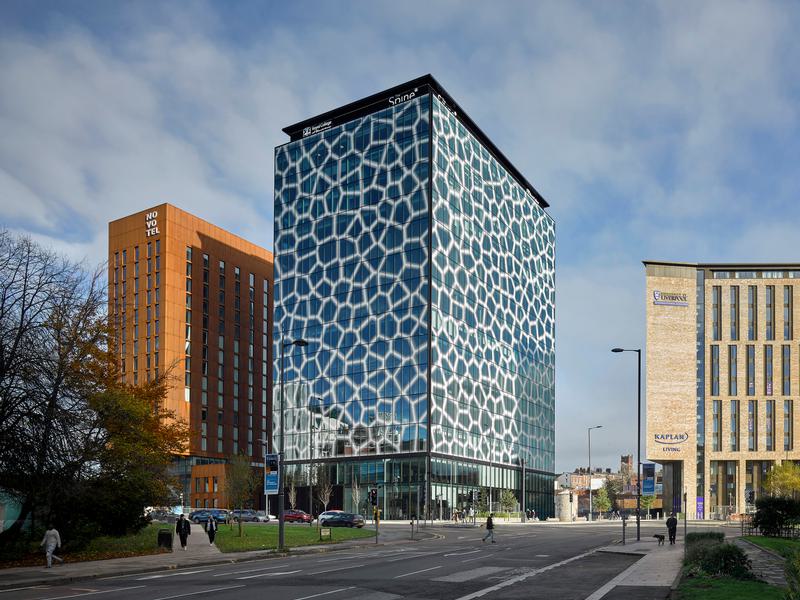 Project News
The Spine earns coveted Platinum level in the WELL Core Certification

by AHR
As one of the healthiest buildings in the world, The Spine sits amongst just 12 in the UK to achieve the Platinum level certification from the International WELL Building Institute (IWBI).
The WELL Building Standard (WELL) is the premier building standard focussed on enhancing people's health and wellbeing through the buildings we live and work in.

We worked together with RCP and Liverpool City Council in creating the transformational office, which will attract future leaders in science, health, technology, culture and education with more than 206,000 sq ft of office space, as part of one of the largest healthcare campuses in Europe.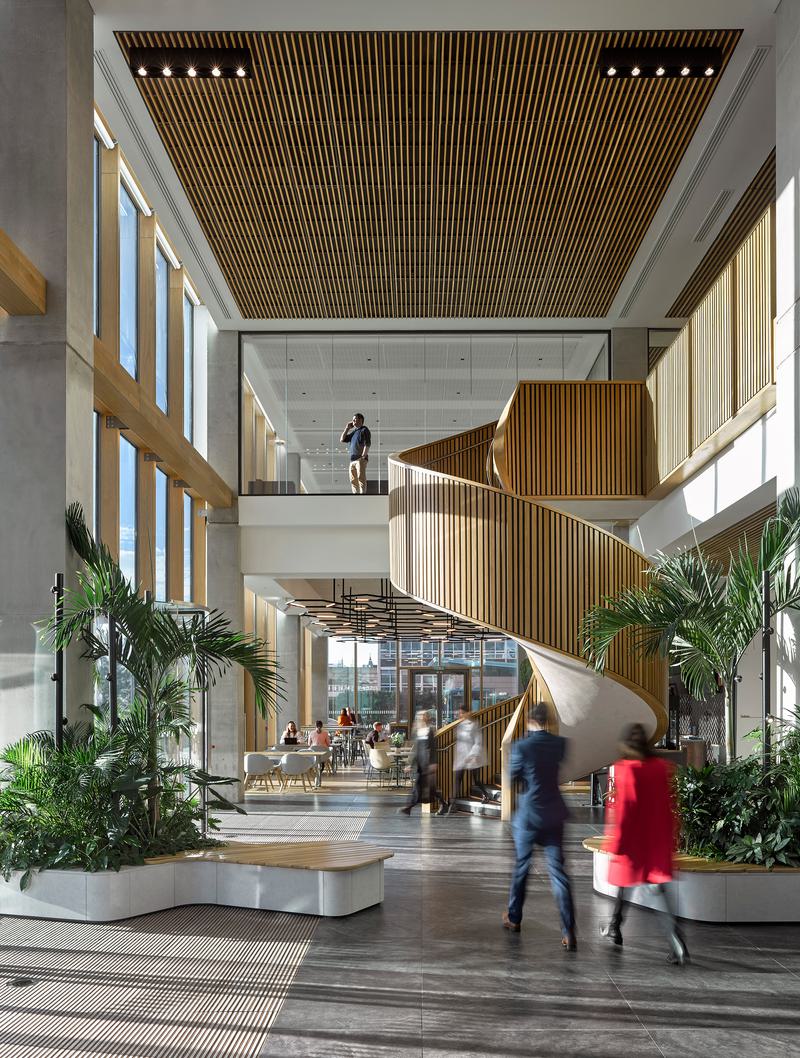 Designed with a philosophy that people will feel healthier when they walk out of the building than when they walk in
The Spine has earned the rating based on ten categories of building performance — Air, Water, Nourishment, Light, Movement, Thermal Comfort, Sound, Materials, Mind and Community.

---
Keep your eyes peeled as we share more on our journey in attaining WELL Platinum level through our innovative design approach.
In the meantime, have a read of our extensive case study on The Spine which delves deeper into its fascinating design story and innovation here.
Posted on:
Jun 28th 2023
Topics: