Practice News
New trio of directors announced

by AHR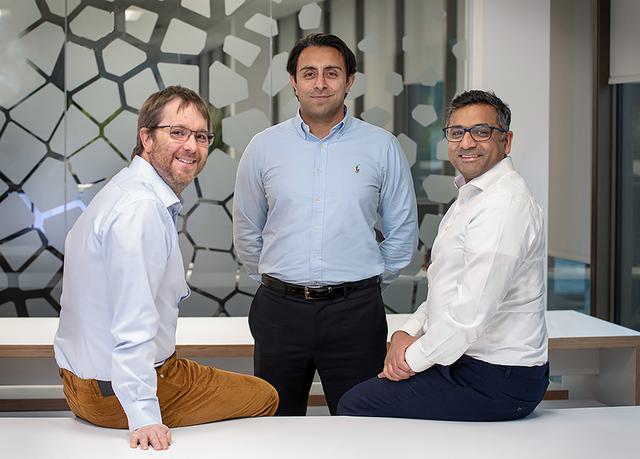 We are delighted to announce the promotion of three new Directors.
Our architecture and building consultancy practice has a well-established legacy of award-winning design, providing value, creativity and functionality and the promotion of Robert Hopkins, Gurminder Sanghera and Imran Kassim strengthens this.
Robert
is passionate about creating environments that enhance the health and wellbeing of occupants and utilises pioneering research to advance his designs into new areas that can provide exceptional benefits to the user. An advocate for the sharing of knowledge, Robert has been spearheading our long-established commitment to
sustainability
and last year was appointed as AHR's Head of Sustainability.
Gurminder's extensive multi-sector experience, from advanced manufacturing sites to residential projects, regreening of town centres, and mixed use regeneration, positively contributes to the future growth of the built environment. Gim thrives on connecting with the next generation and his peers creatively, acting as a mentor at the University of Huddersfield and participating in many regional Property Forums and awards panels.
Imran has been paramount in directing AHR's offerings at the forefront of Modern Methods of Construction (MMC) design and leads the delivery projects across the practice, in a number of sectors including education, health, residential and civic. A thought leader on the topic, Imran is an expert not only in the efficiency of design that MMC lends itself to but also the nuances of production processes and technological requirements of an MMC project.

Posted on:
Jan 1st 2022
Topics: