UKRRIN Centre of Excellence in Rolling Stock Advanced Research Facility
Huddersfield, UK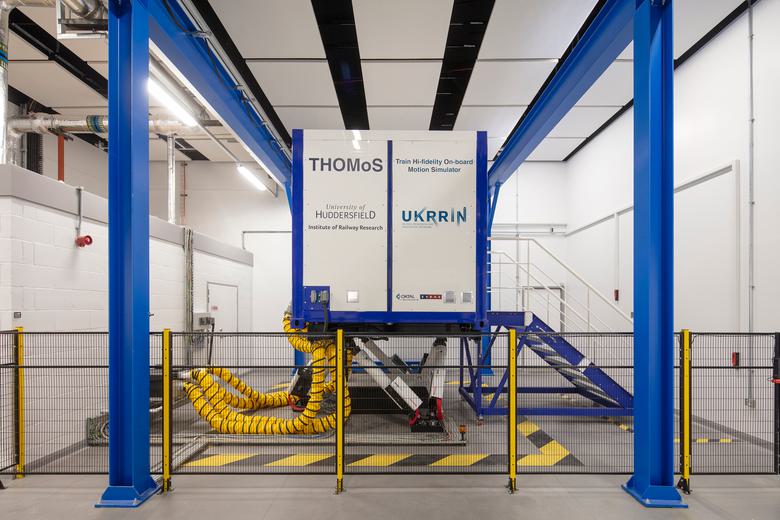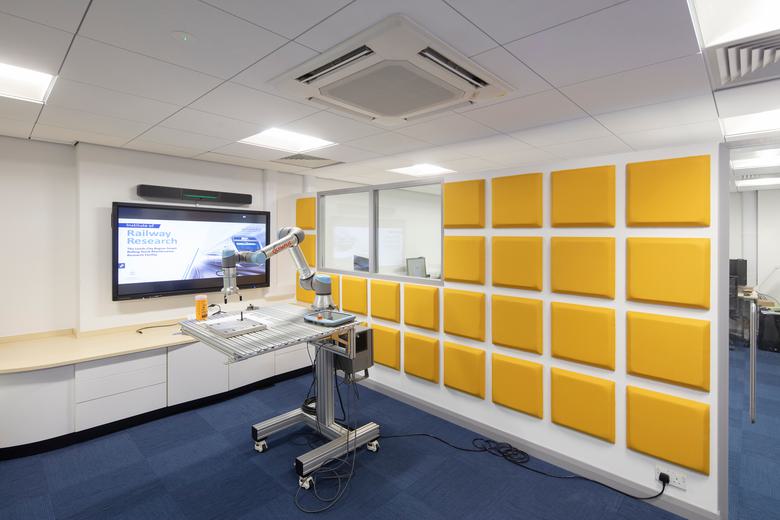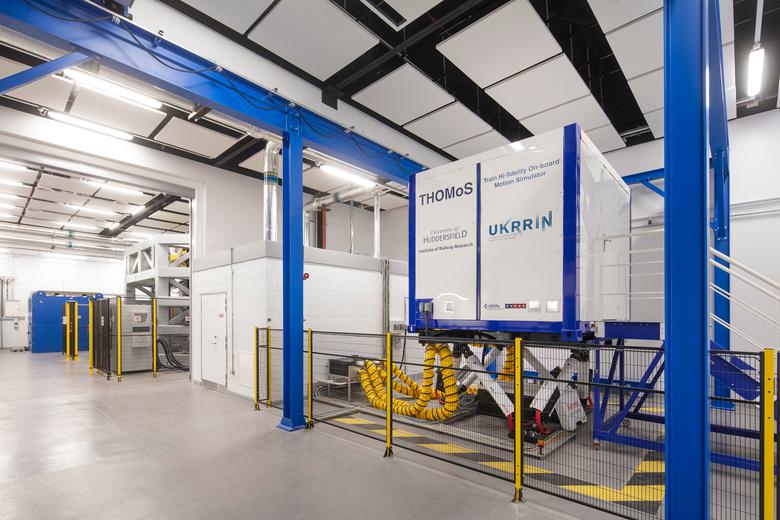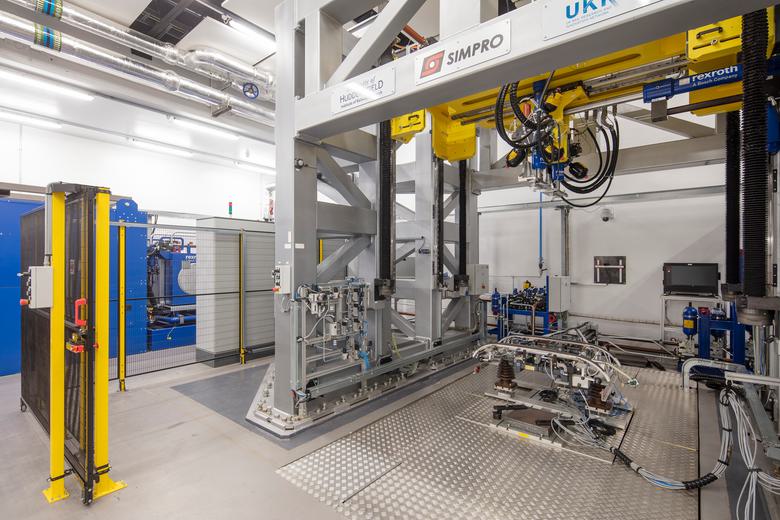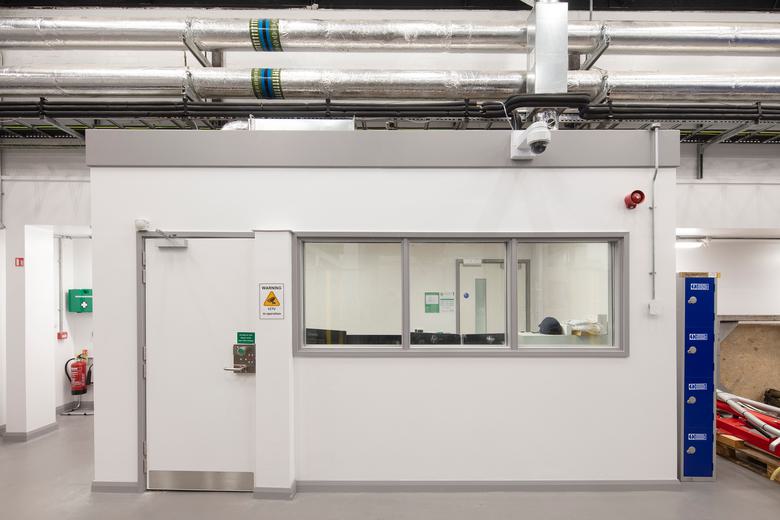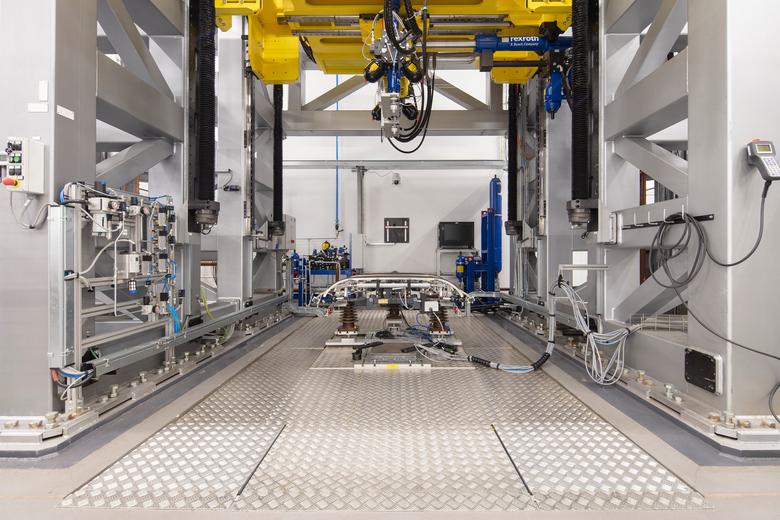 Developing a world class rolling stock research facility
The UK Rail Research and Innovation Network (UKRRIN), Centre of Excellence in Rolling Stock (CoERS), is hosted at the University of Huddersfield's Institute of Railway Research, an established world class railway research centre.
UKRRIN is a £92m government research council and industry co-funded initiative, developed to analyse and provide critical insight into rolling stock, infrastructure and the future of new rail technologies. CoERS is one of three Centres of Excellence formed by a consortium of universities, including the University of Birmingham, Southampton, Newcastle, Loughborough, Nottingham, Sheffield and Heriot-Watt.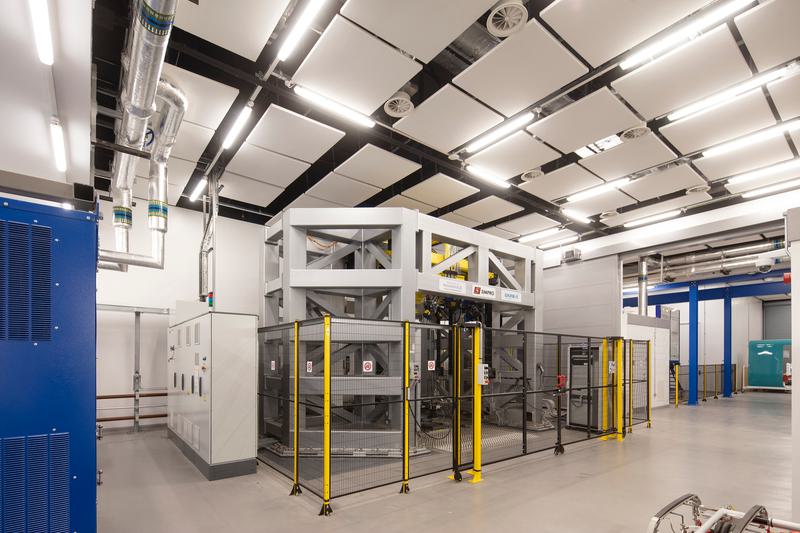 Supporting rail and transport through new research
In developing the UKRRIN CoERS research facility, we provided lead designer, architecture, project management and principal designer services to oversee the wider multi-disciplinary team. The team included Frazer Nash Consultancy (Specialist Engineering), M&E consultants and highly skilled, specialist train innovation experts working collaboratively with world class rig designers and suppliers.
Due to scale and complexity, the scheme required a lead project manager and senior technical engineering coordinator to be appointed from our practice.

We also led the procurement and engineering design for the rigs, considering the complexities of lead times and design constraints, particularly the limitations of the existing 1960's building.
The University of Huddersfield was selected as the lead partner to develop CoERS, the centre will meet current and future demands of the GB Rail Industry for Research and Innovation to support the next generation of rail vehicles.
Along with its academic partners, the centre is integrated into UKKRIN and focuses on the major themes of Reduced Whole Life Cost Vehicles and Future Low Energy Vehicles. The work of the centre supports the Rail Technical Strategy, paving the way for innovations to reduce cost and carbon emissions.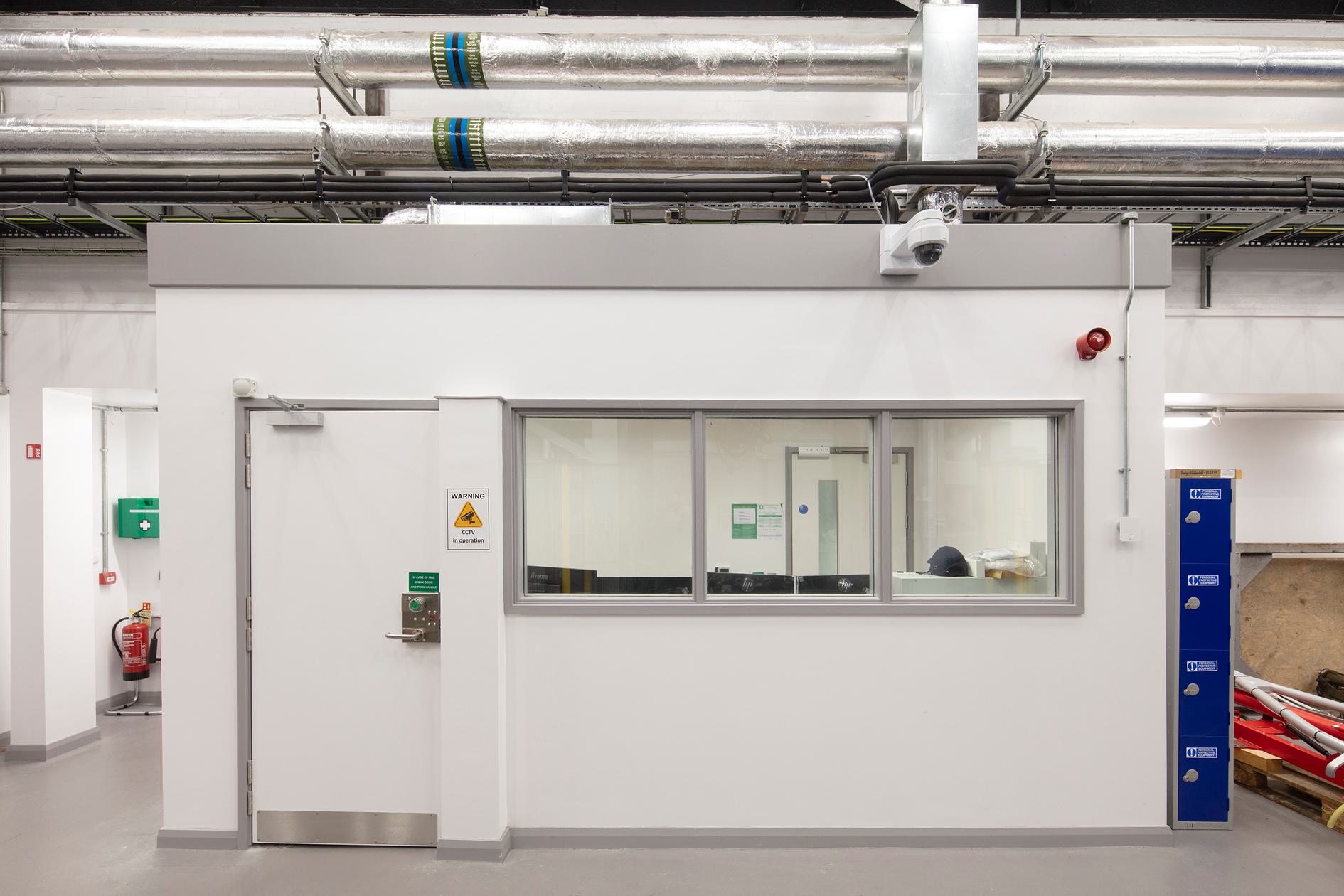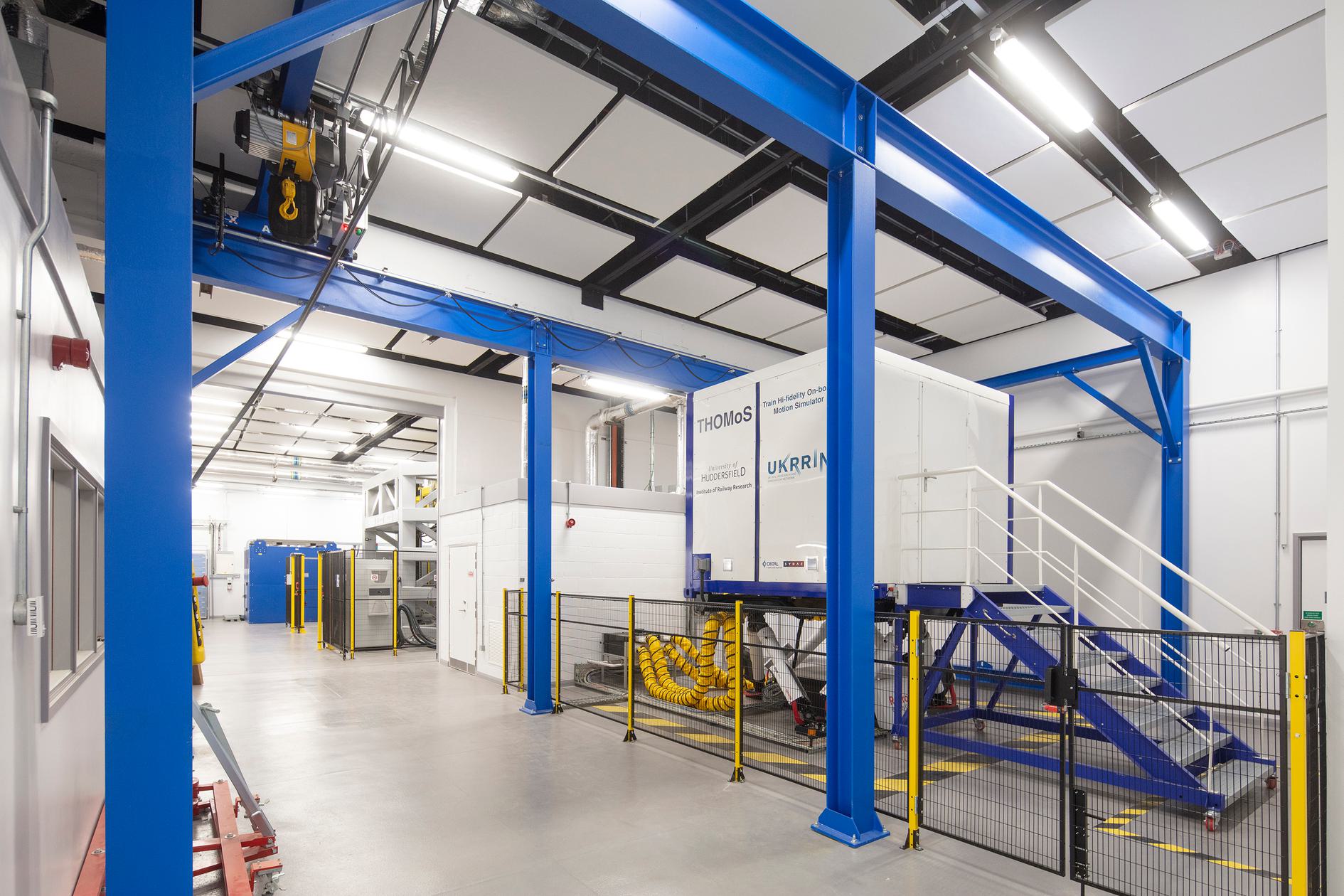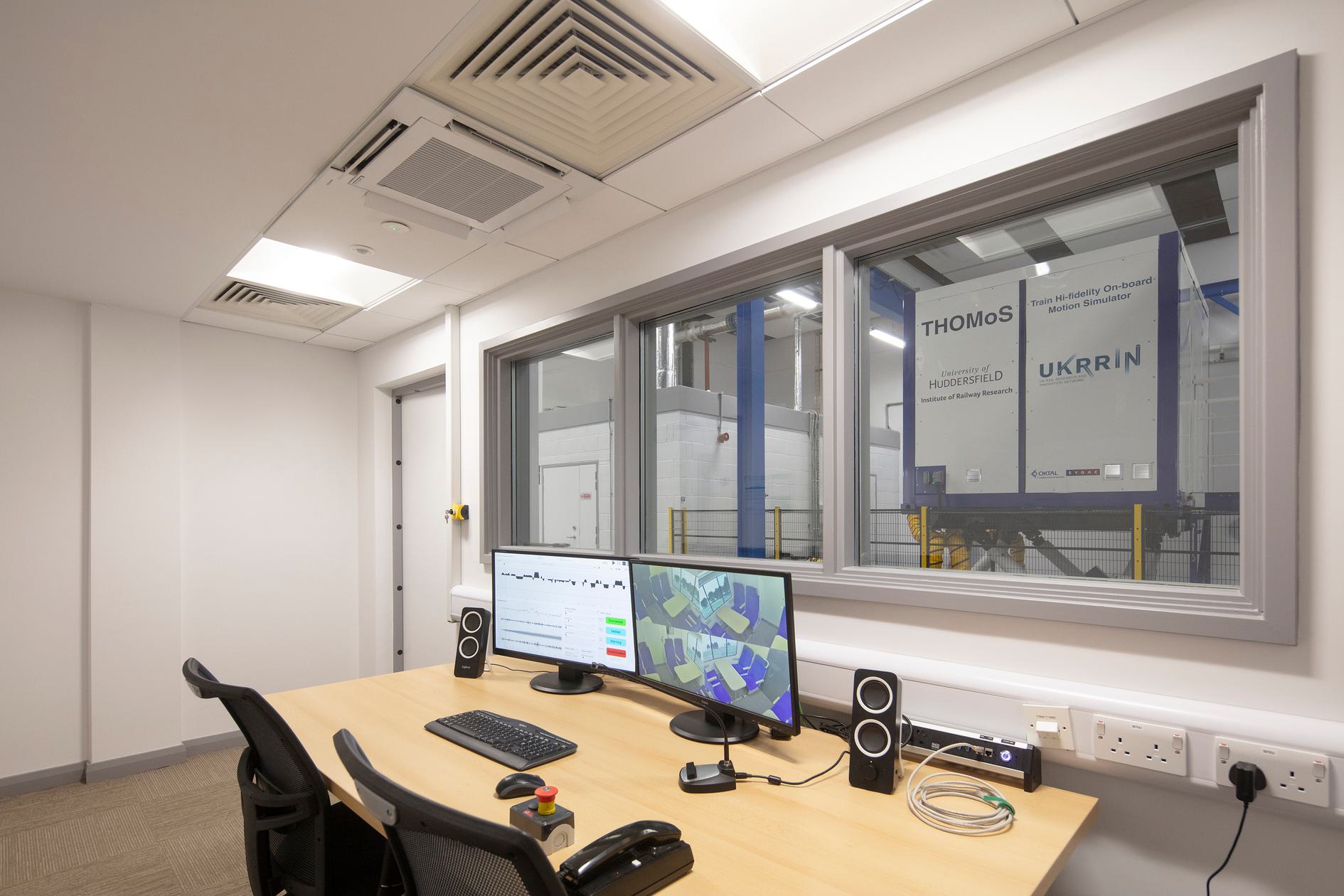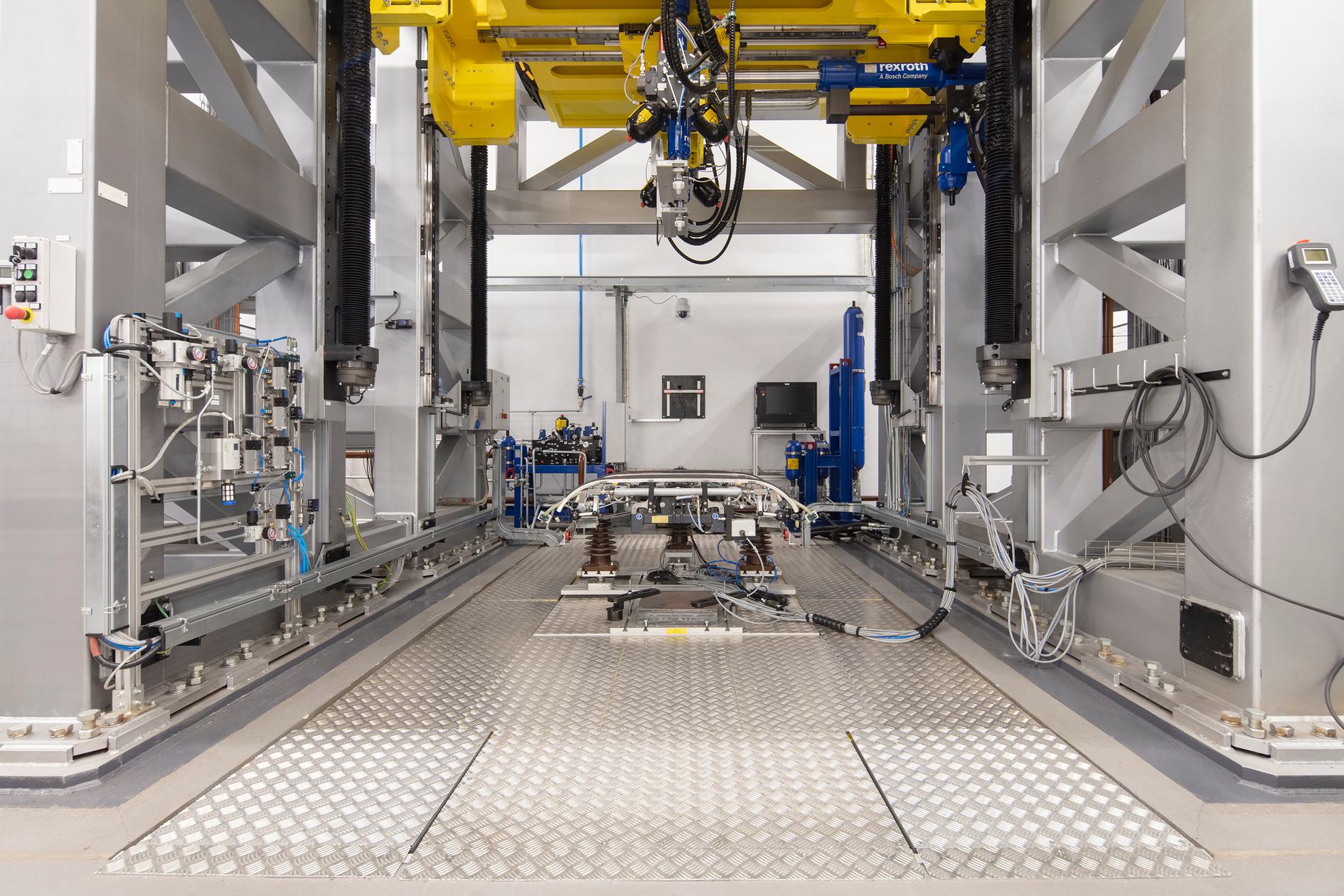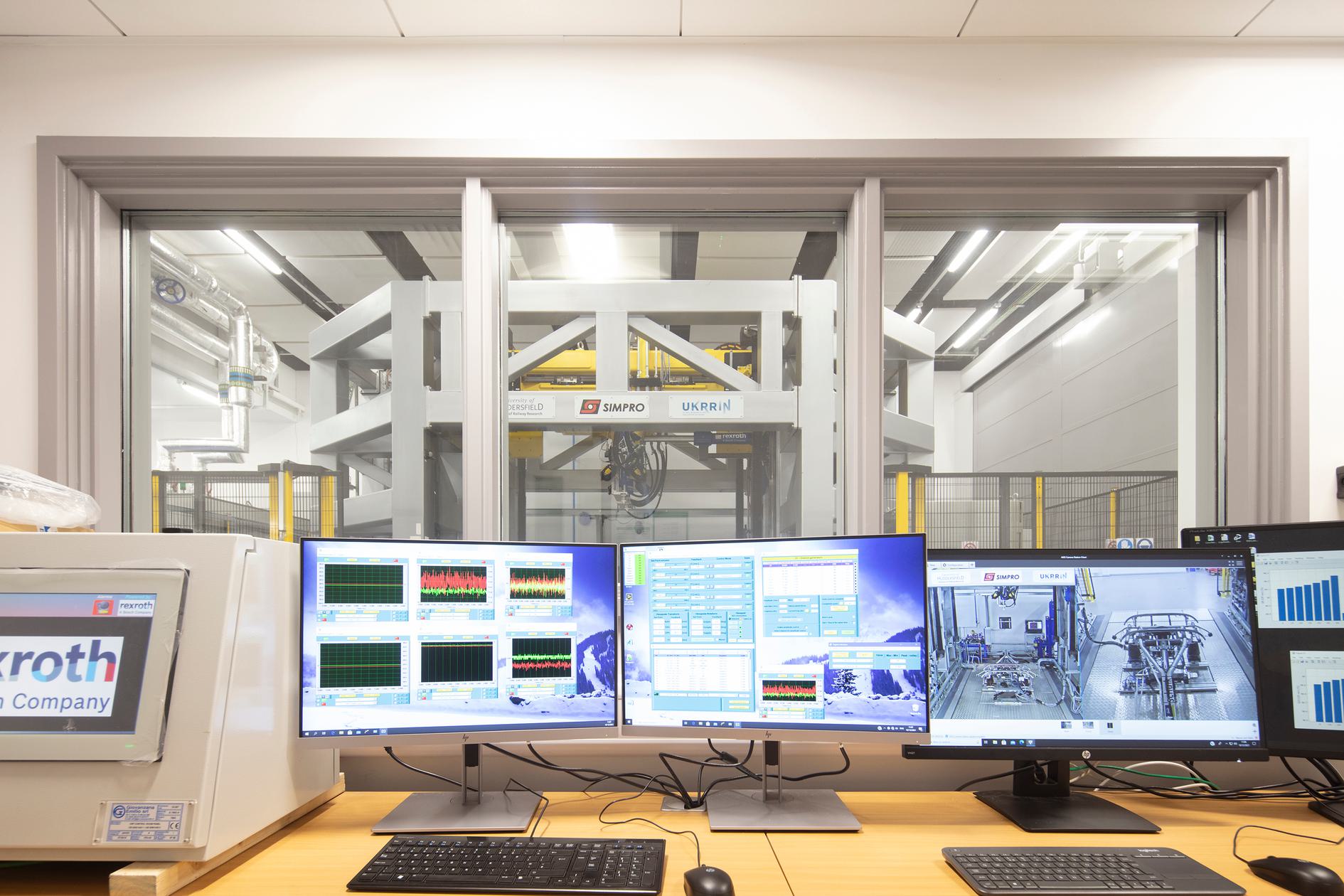 Evolving technology
Supporting RSG's 'Fast Track to the Future' vision
The centre was developed to support the industry in five vital technology areas. Including high value rolling stock systems such as industrial or ergonomic design / human factors, and propulsion systems.
As well as, whole life asset optimisation and through life management including remote condition monitoring, asset management systems, simulations and synthetics, and retrofit in operating environments.
The centre also recognises the importance of energy management with a particular focus on energy storage and energy systems management. Studies carried out will provide insight and strategies for how the rail industry can be more energy efficient and optimise the design of vehicles to maximise the passenger experience.
The centre will support the development of new components and vehicle drive chains, ensuring reduced whole life cost through low maintenance, high reliability and integrated monitoring and smart maintenance design.
The Rolling Stock Centre will drive research into a wide range of energy optimisation techniques and will provide a test bed for innovations aimed at reducing carbon emissions and improving sustainability.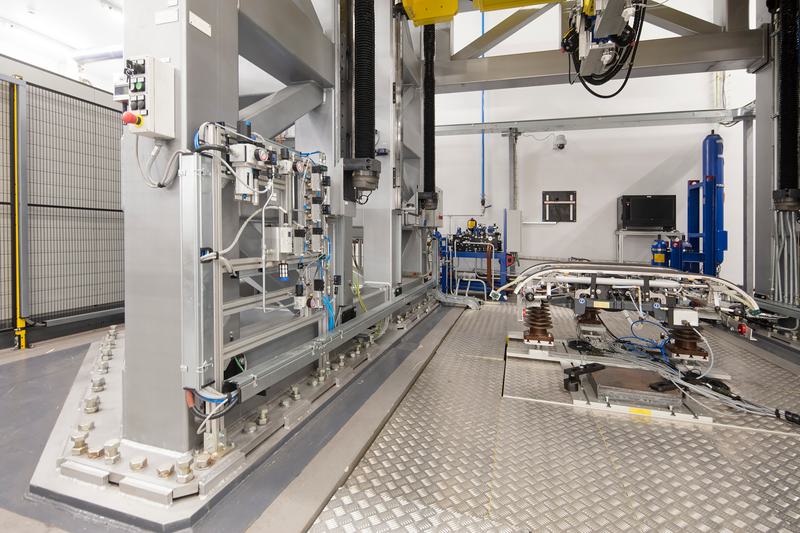 Supporting sensitive equipment and ensuring safety
We designed the building to include two key test facilities, the pantograph and passenger train simulator, both unique in terms of instrumentation and testing capability. Every component of the rig was bespoke and contained parts from 124 different countries; meeting a world-class standard for accuracy and performance.
The pantograph test facility was built both above and below ground, with a seven-metre-deep counterweight and 28m deep piles descending to bedrock. This secures the rig against the extreme forces caused by the main carrier head, high velocity movement simulating the characteristics of overhead cables on a rail journey.
The THOMoS simulator had to be capable of simulating any train characteristic or rail journey, to understand the safety concerns around standing people in a moving simulator, This had never been definitively benchmarked within the industry before. The simulator is used for a variety of research, including looking into the causes of travel sickness on rail journeys, especially in certain areas of track.
Coordinating project delivery to prevent disruption to surrounding research
Detailed coordination with various stakeholders was required to ensure that all university facilities remained operational throughout the construction and that research deliverables would not be affected. We were proactive in ongoing discussions with the university and adjacent research facilities to ensure that commercial commitments and user safety were not affected by the UKRRIN works.
A key challenge to overcome was in respect of procurement in that the design of the rigs (long lead) was commenced in conjunction with the building alterations thereby requiring multiple and detailed design adaptation throughout the whole delivery process.
Project summary
Client
University of Huddersfield
Key industry partners
Alstom; Bombardier
Siemens
Hitachi
Unipart Rail
British Steel
Northern Rail
Network Rail
Wider support team
Technical Leadership Group (TLG)
Rail Delivery Group (RDG)
Rail Supply Group (RSG)
Rail Alliance; Department for Transport
Test Facilities Steering Group
Met Office
Greater Birmingham and Solihull Local Enterprise Partnership
Leeds City Local Enterprise Partnership
Team
Meet the team behind the project
Contact
Interested in
learning more?
Learn more about 'UKRRIN Centre of Excellence in Rolling Stock Advanced Research Facility' and other projects by reaching out to one of our team
Get in touch