Project Anchor Enterprise and Innovation Hub
Scunthorpe, UK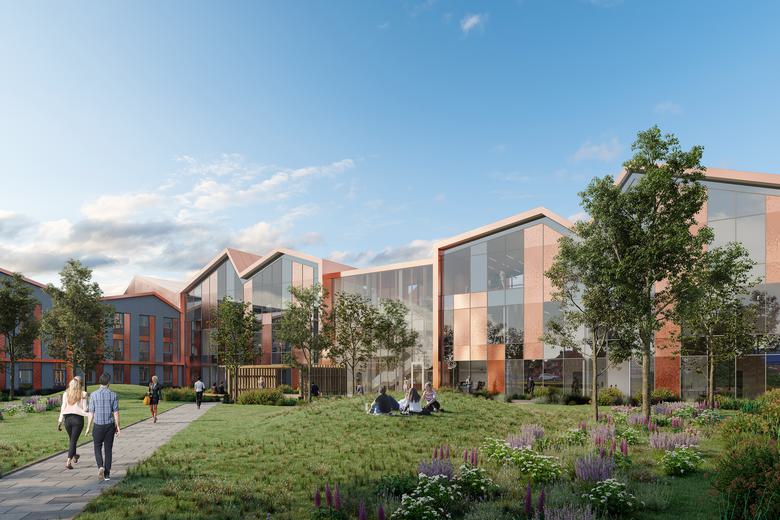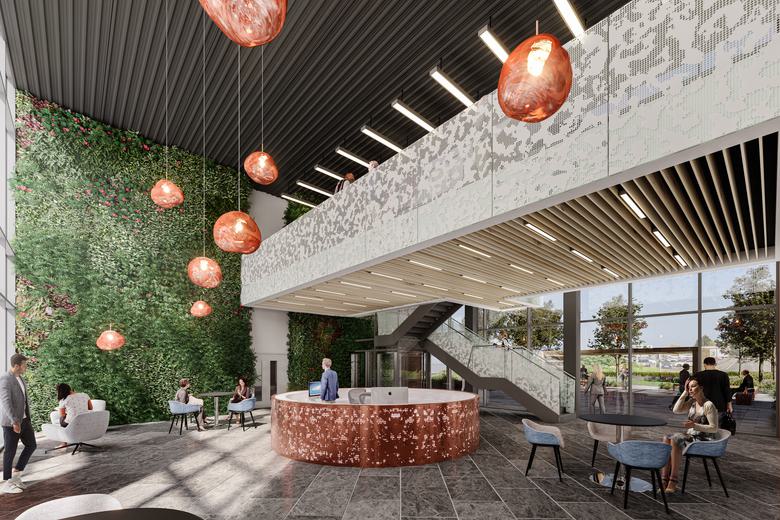 A significant contribution to the transformation of Scunthorpe town centre
Part of a wider regeneration of Scunthorpe town centre, Project Anchor Enterprise and Innovation Hub will provide flexible, agile and dynamic workspace alongside a 46-bed student accommodation wing, specifically for key workers.
With communal lounge facilities, rooftop terraces and shared garden space, the development invokes a sense of place, community and belonging, with biophilic design to bring a healthier workforce back into the town centre.

The development sits on the site of the former Scunthorpe market. Its central location will provide an open, people friendly, and welcoming public realm with outdoor seating and improved pedestrian links.
Informed by biophilic principles, the strong connection between workplace and residential accommodation to the natural environment, will help to promote health, wellbeing and productivity.
Carefully curated landscape terraces, living walls and uninterrupted views into the landscaped communal gardens, blurs the boundaries between indoor and outdoor spaces, creating a unique natural oasis within what is currently a heavily developed and urban town centre setting.
Our aspiration is to create a new typology of spaces that help to act as a catalyst for further regeneration within the town centre.
Encouraging less formal meetings, the development will also integrate a relaxed café and bar area with covered outdoor seating, a positive shift towards less conventional working spaces that suits the needs of the modern worker.
Our contribution will support a healthier, more collaborative and productive workplace culture, whilst bringing activity back into the high street.

Team
Meet the team behind the project
Contact
Interested in
learning more?
Learn more about 'Project Anchor Enterprise and Innovation Hub' and other projects by reaching out to one of our team
Get in touch