Glengall Road
Southwark, UK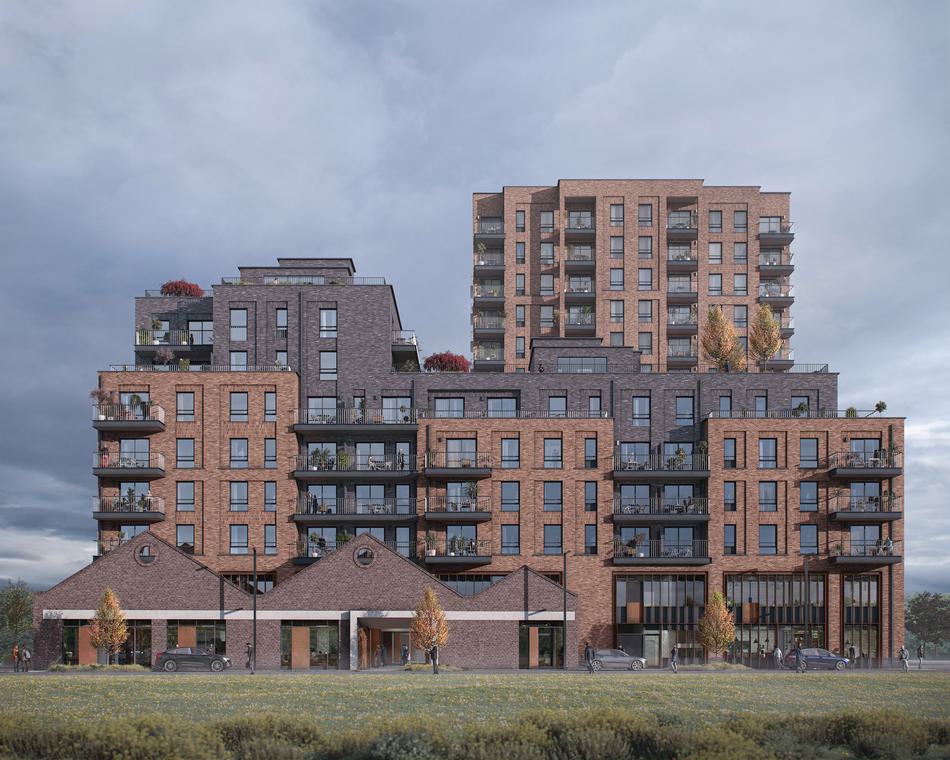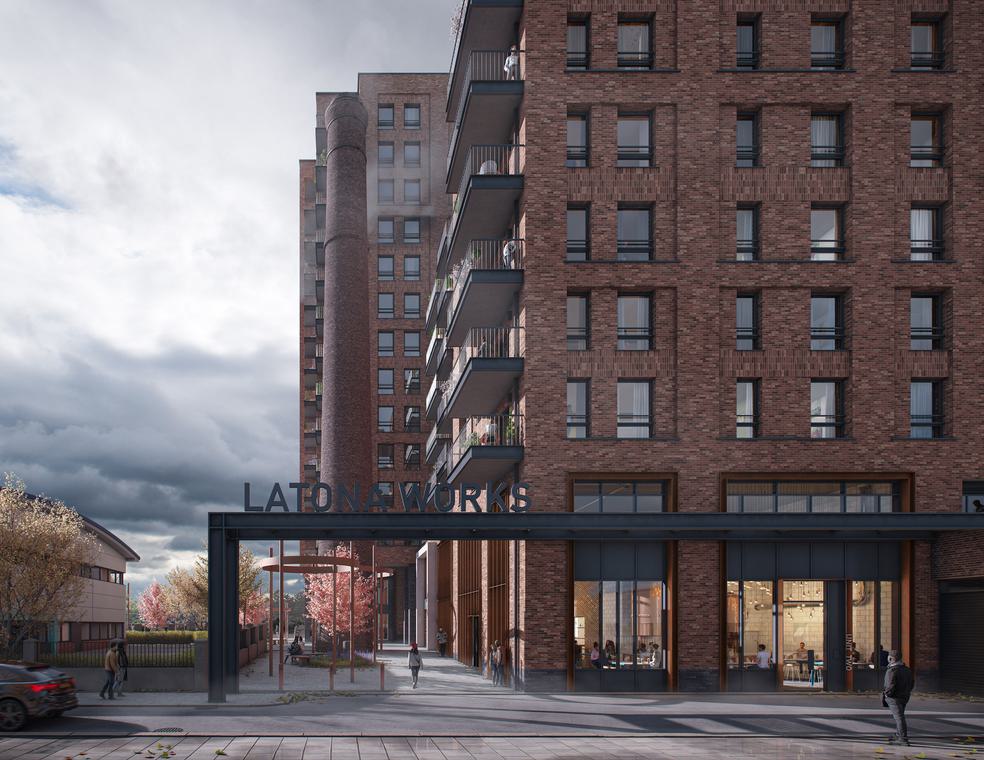 Realising the potential of a consented scheme whilst sensitively preserving its history
Forming part of the Old Kent Road regeneration area, Glengall Road is a major mixed-use project which brings a former industrial site back to life.
Four interlinked blocks varying from six to 14 storeys encompasses flexible light industrial workspace at the ground and mezzanine floors, which will also cater for modern employees with contemporary office space. 170 residential apartments will sit above.
We were appointed from RIBA Stage 2 for the design and delivery following a due diligence exercise, in which we appraised and then thoughtfully reconfigured the original consented scheme.
Part of our rationalisation and reimagining of the space, reflecting back on the site's original use, we will preserve the existing chimney and iconic brick warehouse frontage. Surrounding reinforced concrete frames, with flat slabs and blade columns.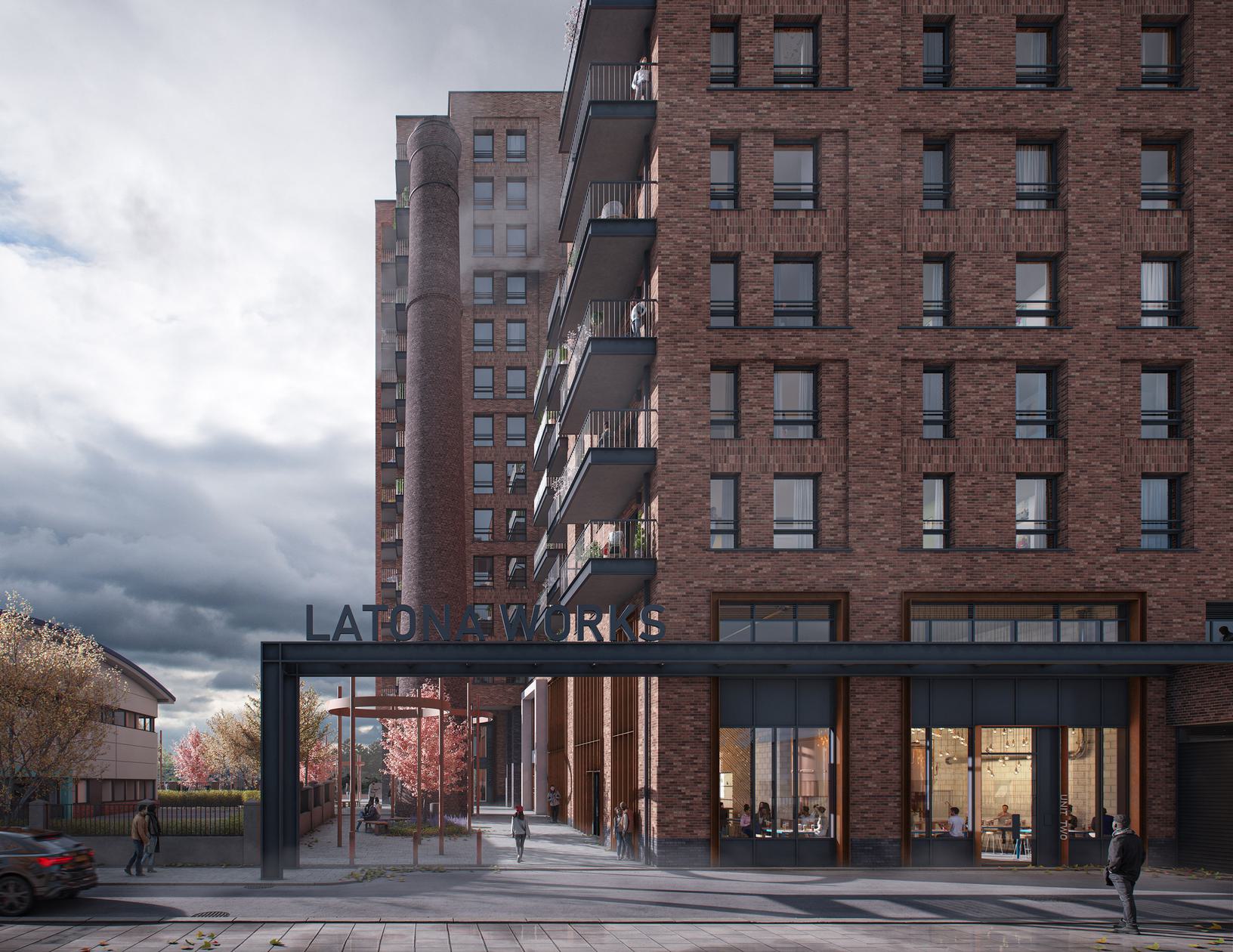 design development
Rationalising a former industrial site for the community
Sitting centrally in a square site, the four blocks are connected by a community courtyard, whilst also filling the void created by the U-shaped building footprint. The internal organisation also gives apartments excellent views across London.

A new, internal street was also created, providing views of the feature chimney.
Team
Meet the team behind the project
Contact
Interested in
learning more?
Learn more about 'Glengall Road' and other projects by reaching out to one of our team
Get in touch