Estate Buildings
Huddersfield, UK
Reinstating a historical building to ensure its future in the town centre
Designed by renowned architect William Henry Crossland, the Estate Buildings form an integral part of Huddersfield's cultural and economic history, owing to its association with the renowned Ramsden Estate. The Italianate Gothic, Grade II* Listed building has had multiple uses over the decades, however, has remained empty in recent years. This led to its slow deterioration, leaving it in need of renovation works to restore it to its former glory.
We were appointed to deliver sensitive fabric repairs to the Estate Buildings. This appointment follows our work to convert the disused offices on the west side of the building into residential flats under the council's 'Empty Clusters' scheme in 2013.

We are acting as Lead Designer, and in an advisory role as Conservation Architect, to provide a programme of external fabric repairs to preserve and protect the historic buildings, restoring them back to their former beauty and ensuring that they are maintained for future generations.
Kirklees Council's wider redevelopment plans for Huddersfield town centre also includes our restoration projects at the historic George Hotel, Byram Arcade and Town Hall.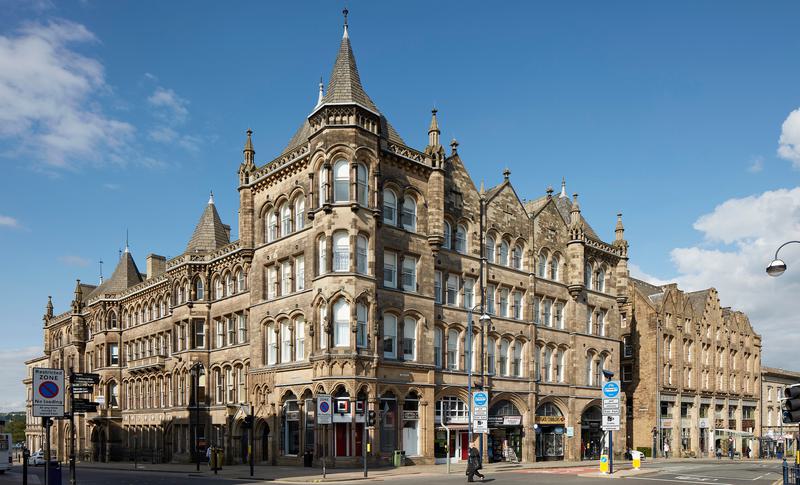 A collective approach to preserving history
We collaborated closely with Historic England and Kirklees Council's Conservation Officers to determine necessary repairs or replacements and to recognise significant historical features to preserve.
The surveys included a review as to the condition of the windows, roof, external doors, guttering and water down pipes as well as external fixtures.
Following the surveys, we compiled a Heritage Impact Statement for submission alongside the Listed building planning applications in order to obtain the required permissions ahead of the works.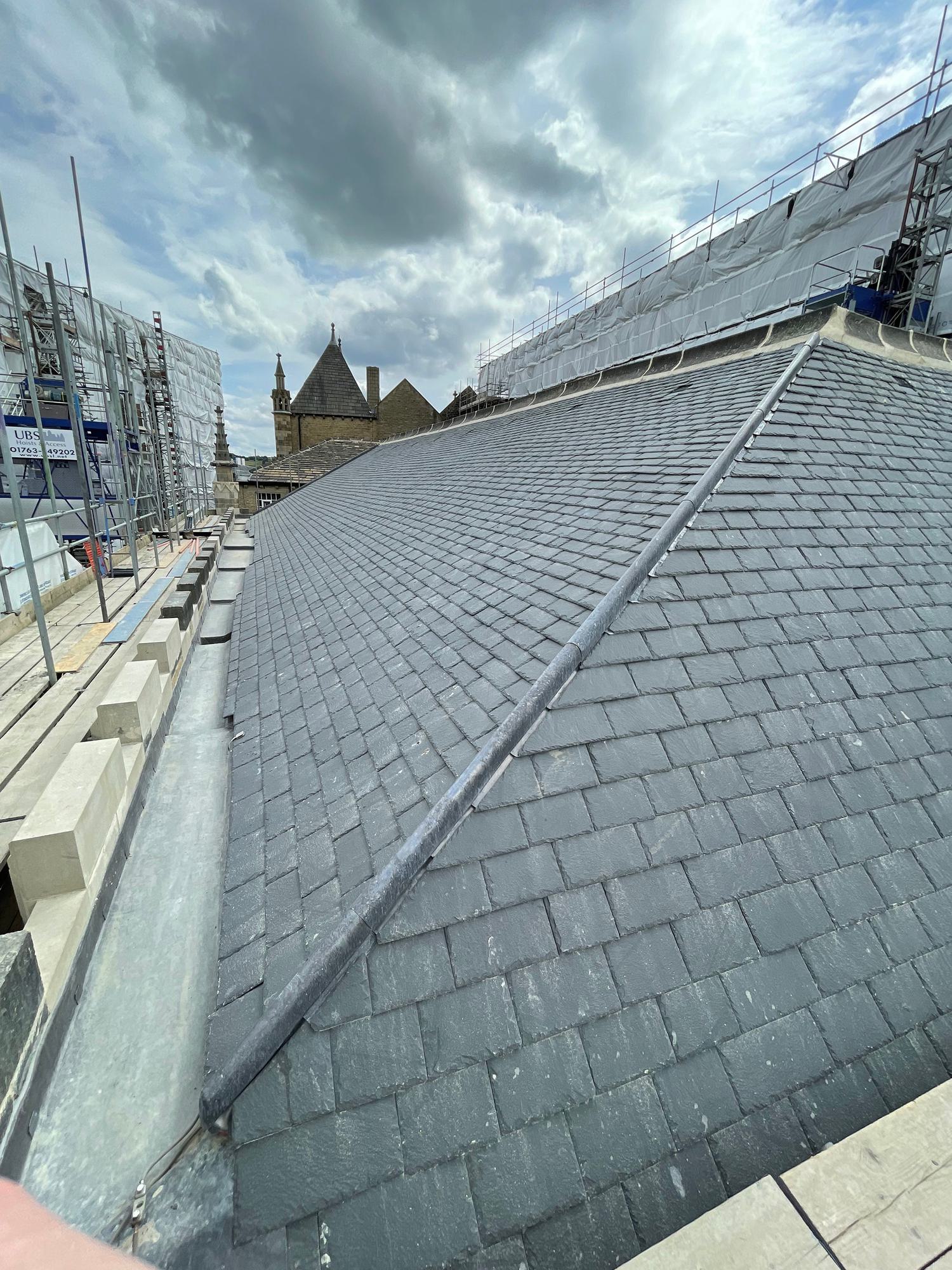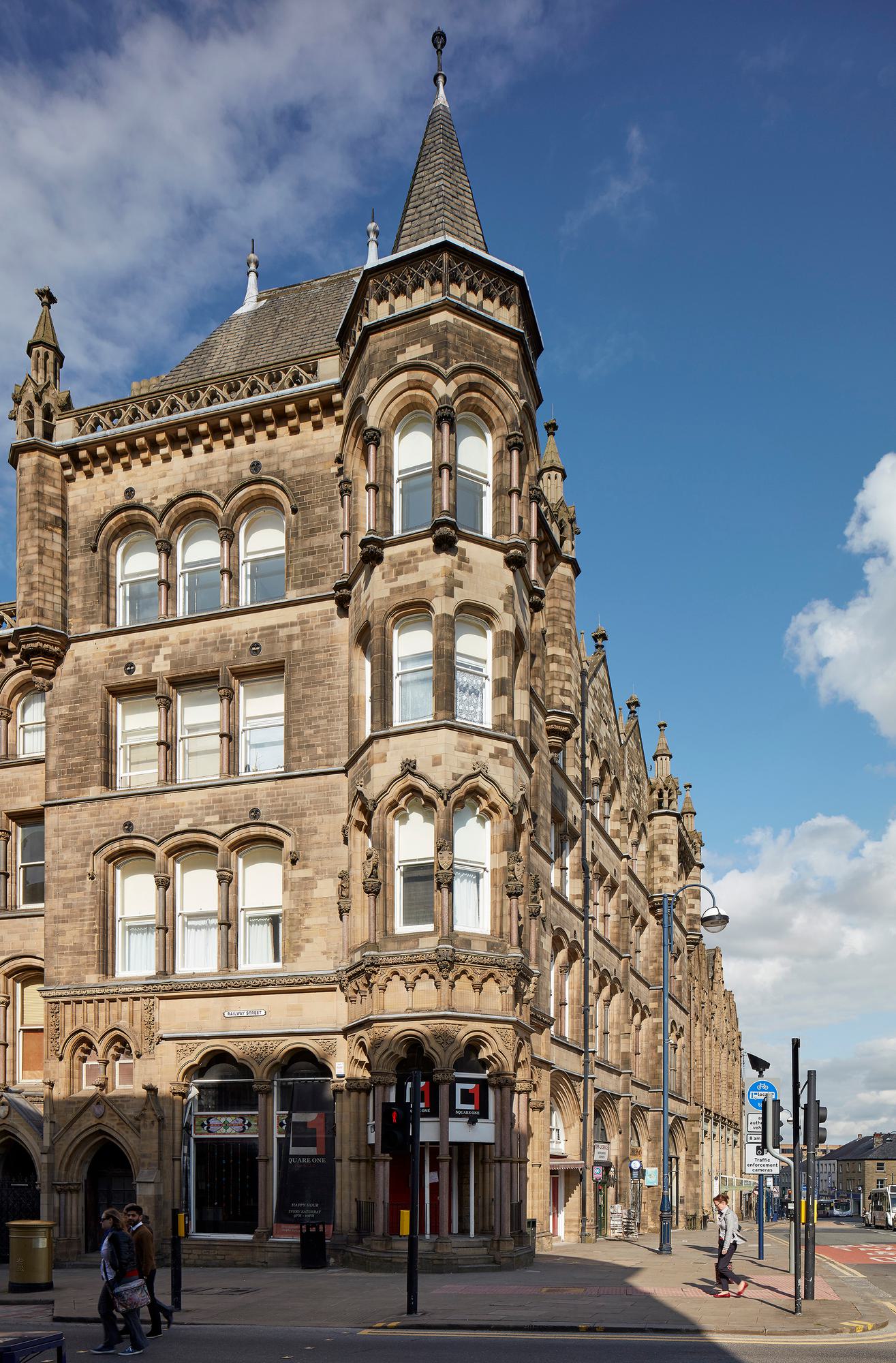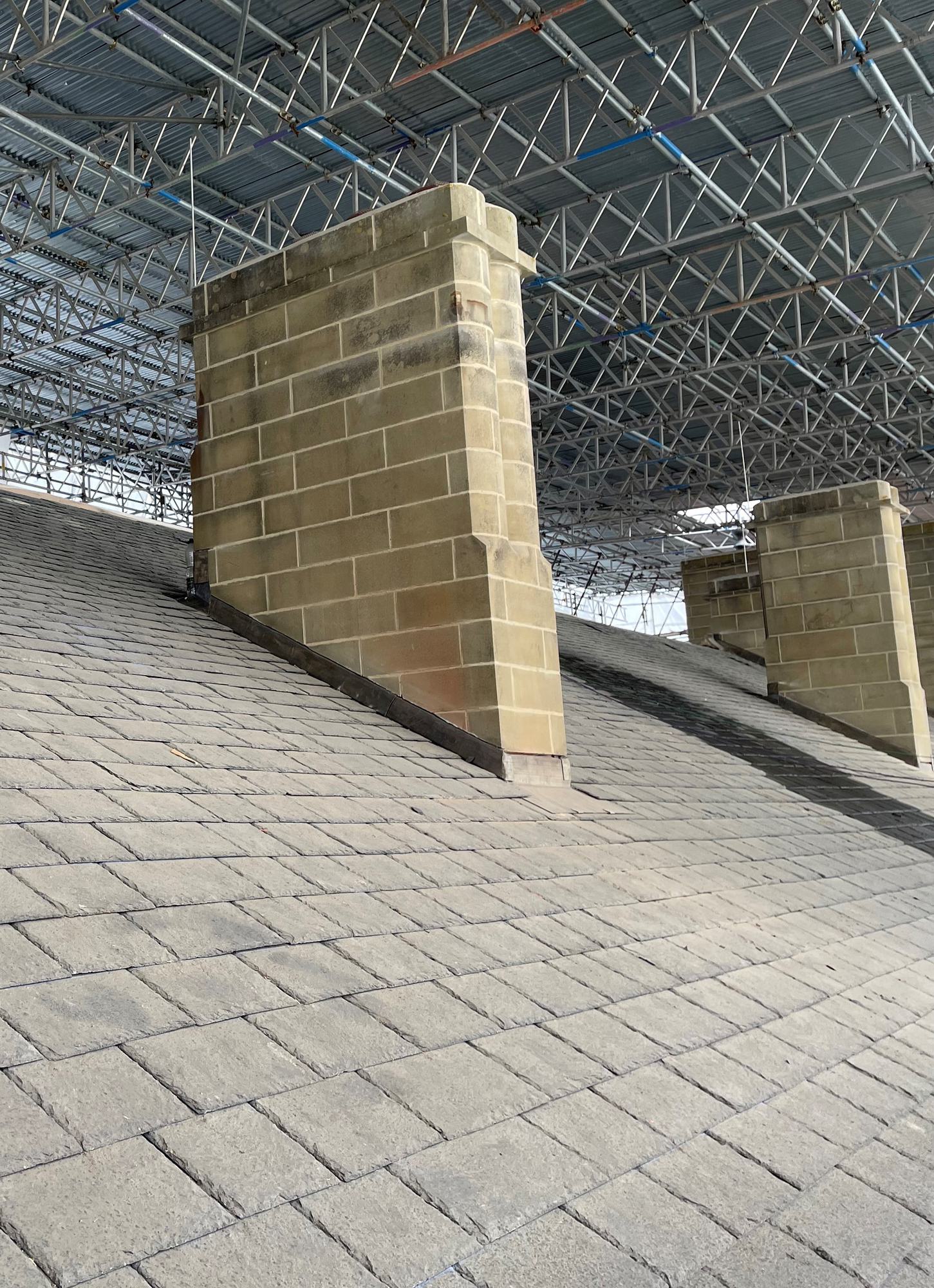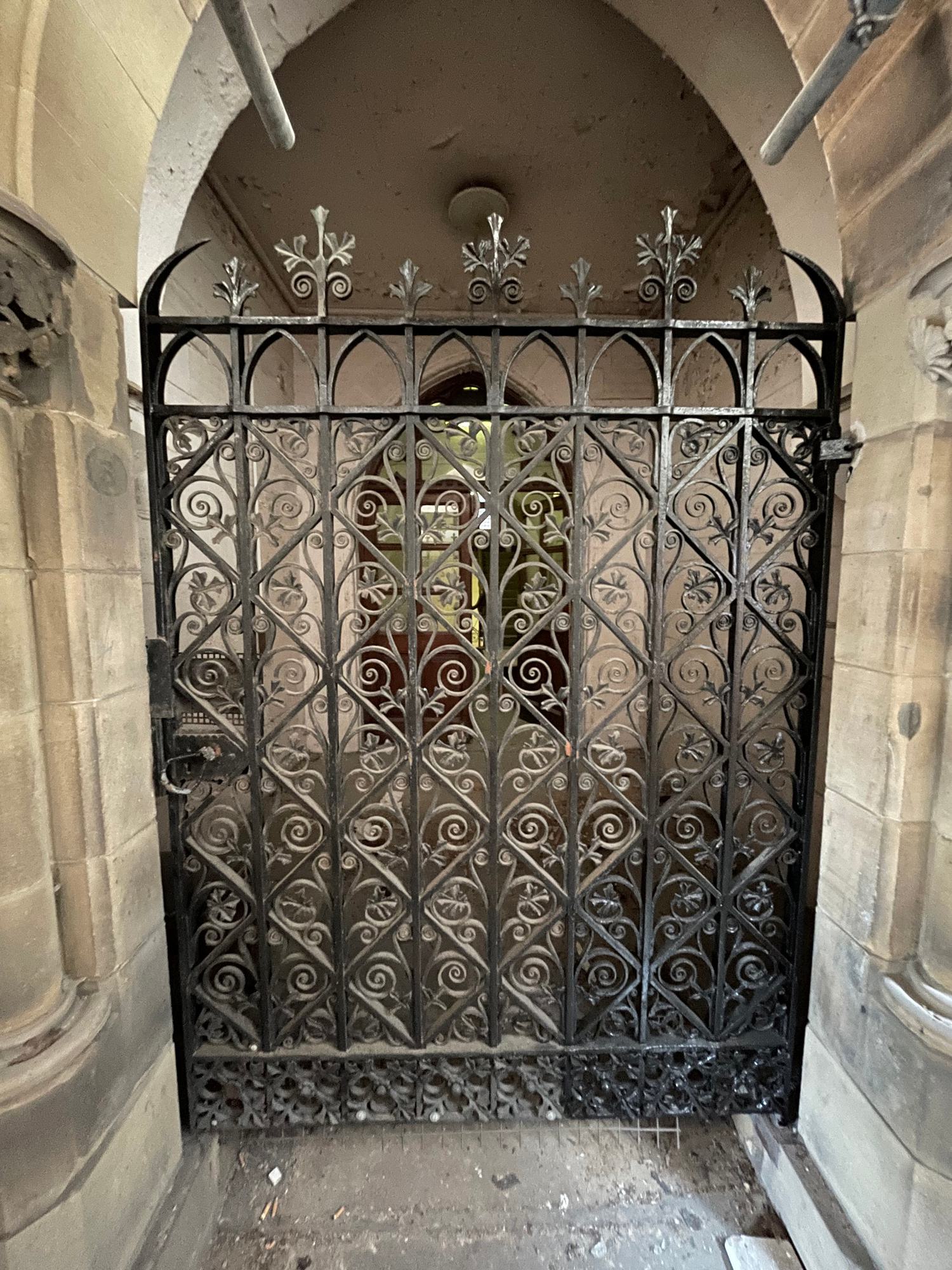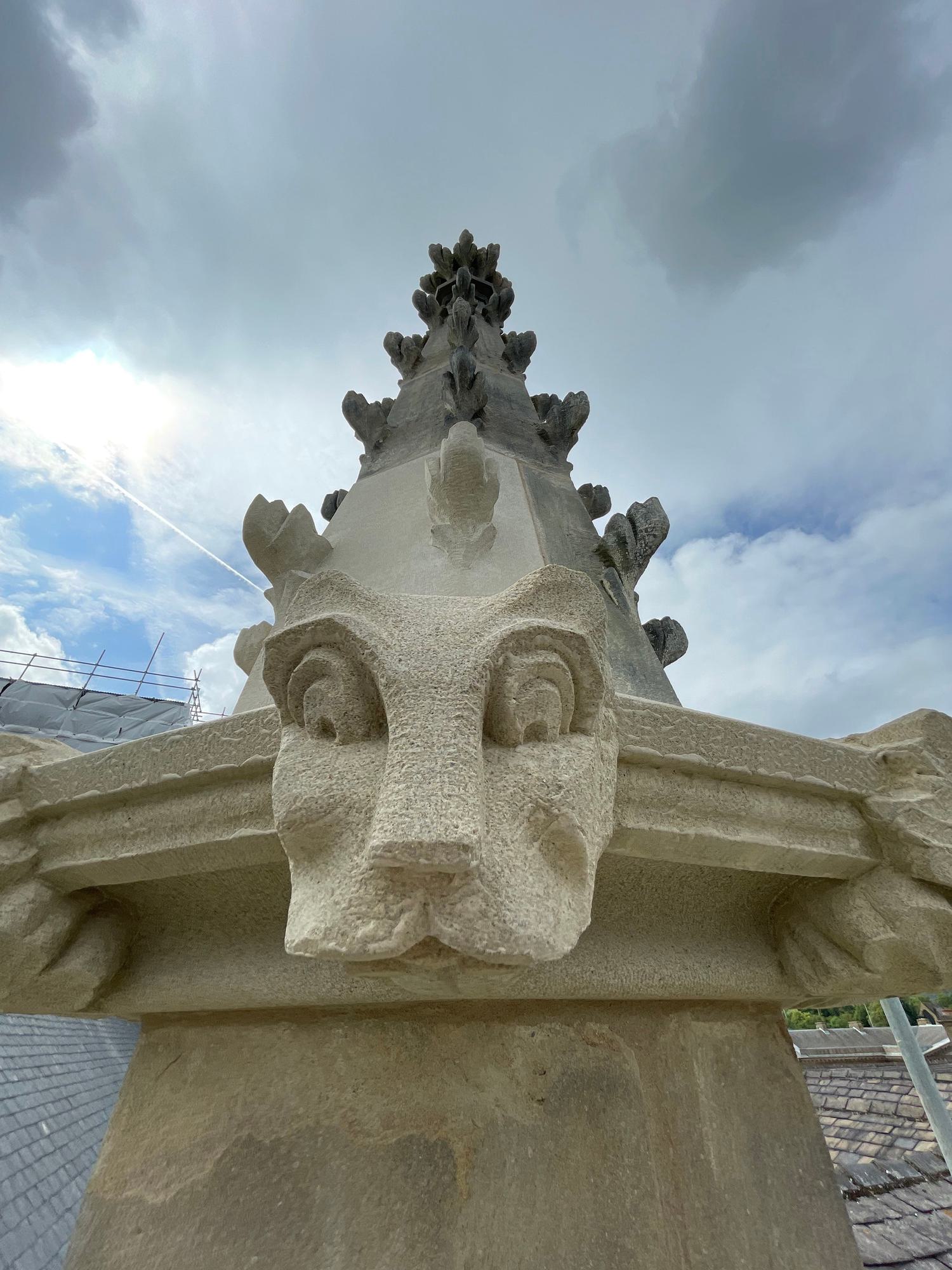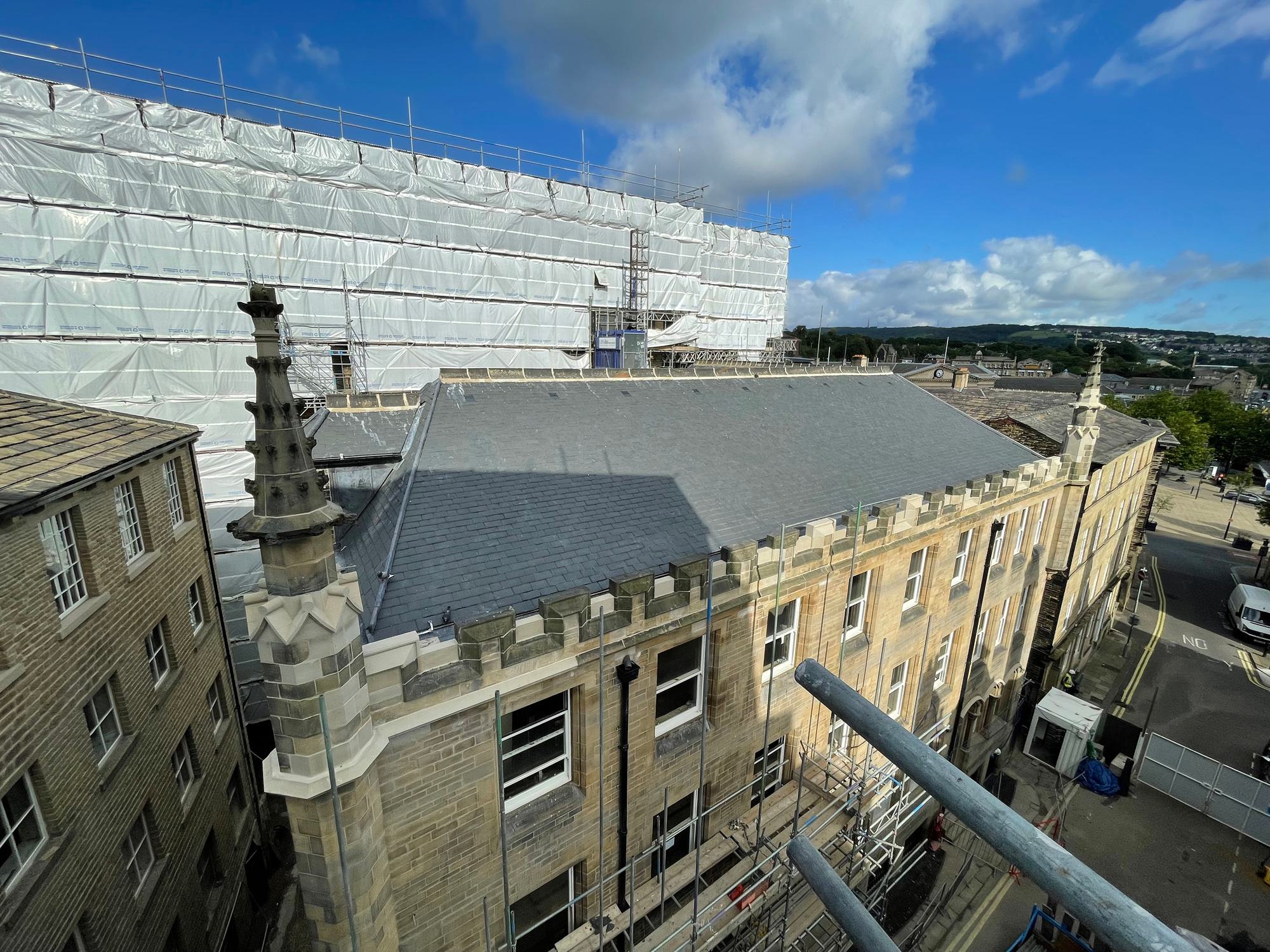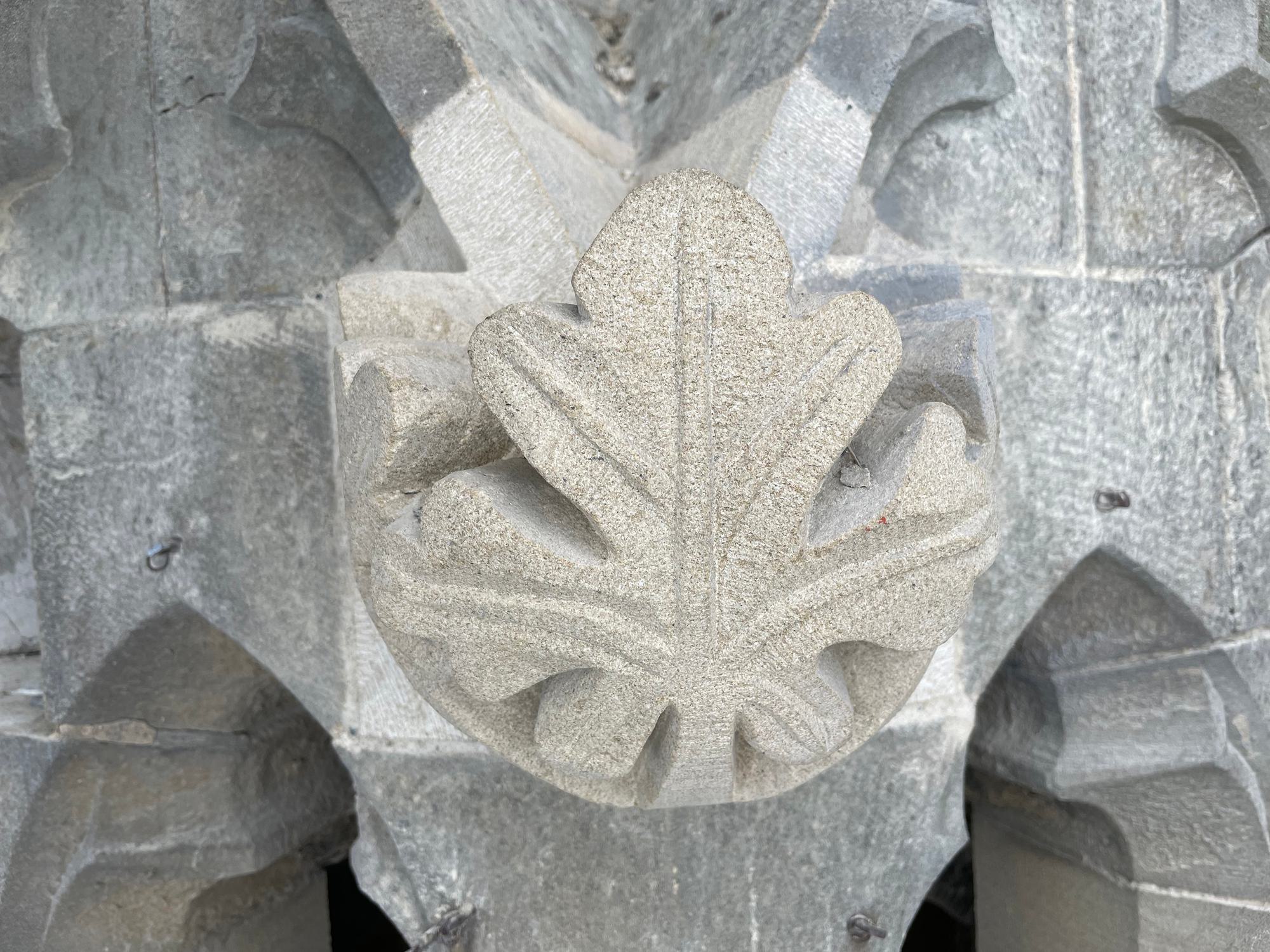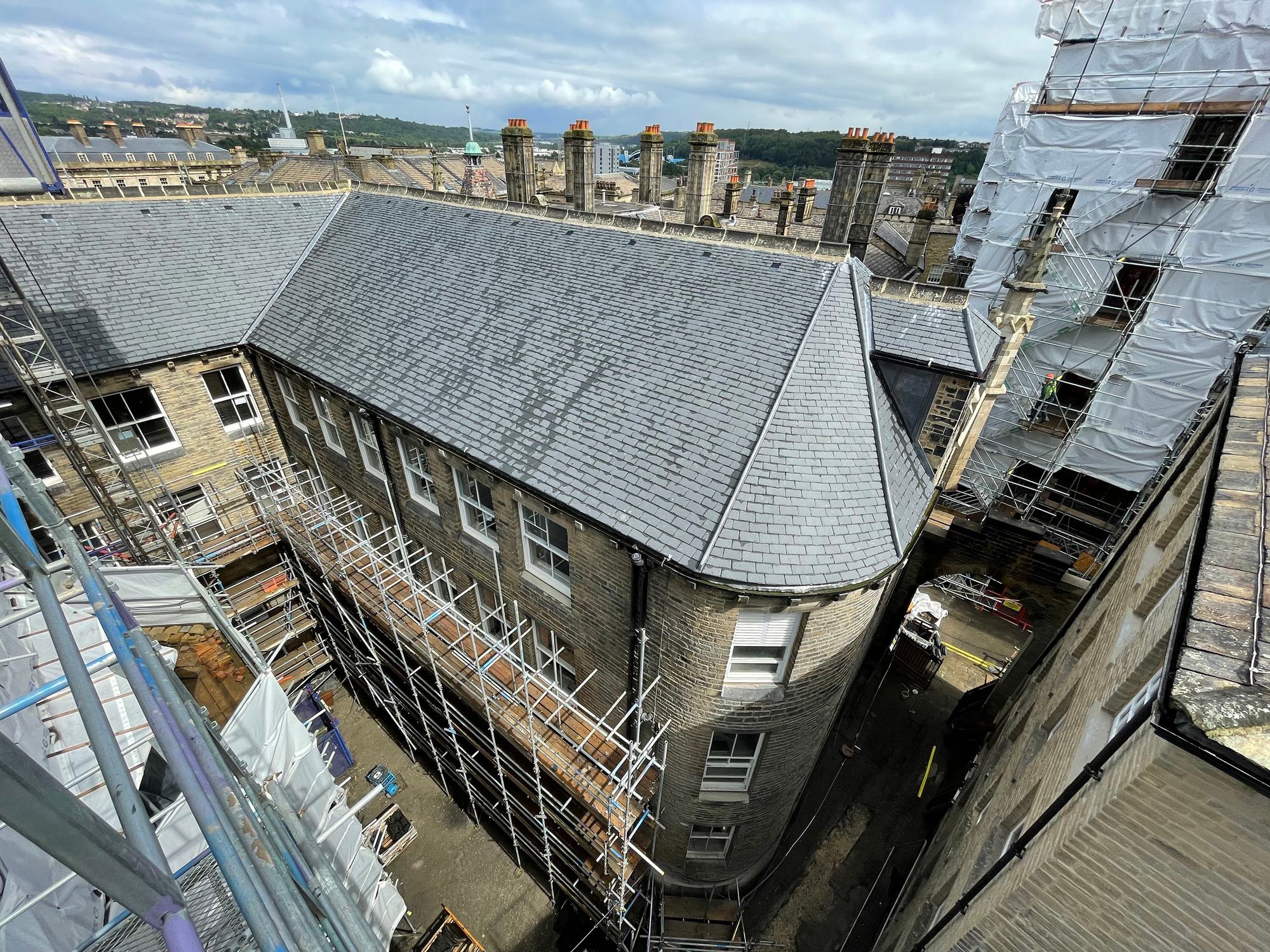 The roof is now protected from weather damage
The striking building sits in the heart of the town
Repointing works have restored the chimney stacks
The intricately designed metal gate
The newly restored stone carvings overlook the town
A bird's eye view of the roof
Scaffolding removed to reveal completed restoration works
Stone repairs undertaken to the original intricate carvings
Reroofing work, including leadwork replacement
Sensitively refurbishing a historic building
Reroofing works, along with leadwork replacements and refurbishment works to the existing guttering, as well as the replacement of associated rainwater goods, help to protect the historic buildings from water ingress and wind damage.
­­To restore the decorative stone carvings, including the intricate floral designs and gargoyles, back to their original elegance, we undertook stone indenting repair work to the façade.
Restoration and refurbishment work to the stained glass and lead light windows, and redecoration works to the metal work and gates, have enhanced the appearance of the buildings which sit proudly near the renowned St George's Square.
Team
Meet the team behind the project
Contact
Interested in
learning more?
Learn more about 'Estate Buildings' and other projects by reaching out to one of our team
Get in touch