Cross Hands Community Health and Wellbeing Centre
Carmarthen, UK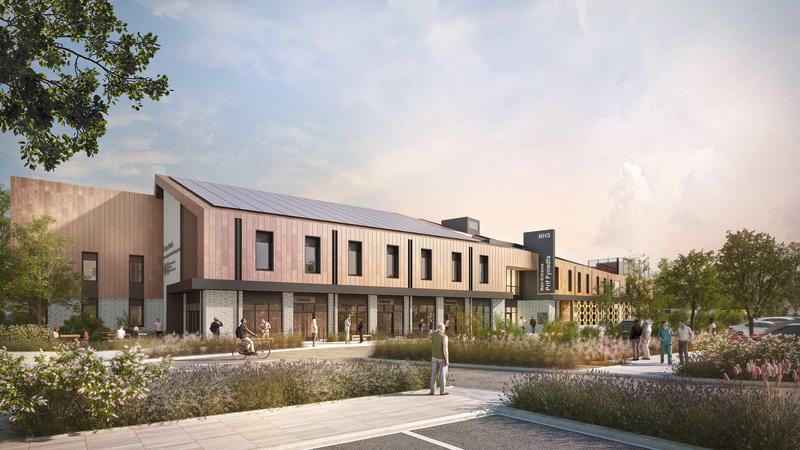 Supporting the improvement of health and wellbeing in the region
With an emphasis on promoting better health in the community, the new Cross Hands Community Health and Wellbeing Centre will form part of the region's welcome plans to transform and modernise care services in Wales. The project includes the replacement of the existing and outdated doctor's surgery, bringing together new community and clinical services under one roof.
These services include two GP practices, community health services, with mental health, speech and language therapy, audiology, occupational and physical therapy, podiatry, lymphedema, and bariatric patient facilities, alongside third-sector facilities such as a library, early years centre and police hub.
Creating a vibrant and sustainable community hub
The project's goal is to create a centre that brings together a variety of public services in one place, enhancing accessibility to primary, community and social care services.
Its strategic location in the heart of the community supports this by seamlessly integrating healthcare into residents' daily lives. Enhancing accessibility to these facilities is vital for proactive healthcare management, ultimately reducing acute care needs and hospital admissions.

Our vision is to create a welcoming, invigorating and inclusive building that draws inspiration from biophilic design and the advantages of natural light, connections with the outdoors and the sense of community.
We want to establish a distinctive character and a sense of belonging through design influenced by local architectural traditions and the contemporary use of locally sourced materials, all whilst emphasising sustainability.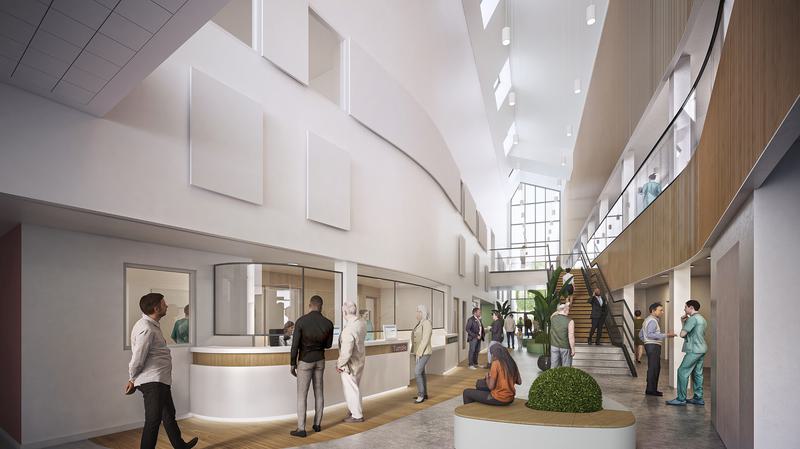 Making a difference to the health and wellbeing of present and future generations
We are collaborating closely with the Welsh Government in line with the policy that new health care buildings achieve a BREEAM rating of 'Excellent'. In doing so, a sustainable design philosophy has been implemented.
This focuses on reducing consumption of non-renewable resources, minimising waste and creating a healthy and stimulating environment for staff, patients and the local community.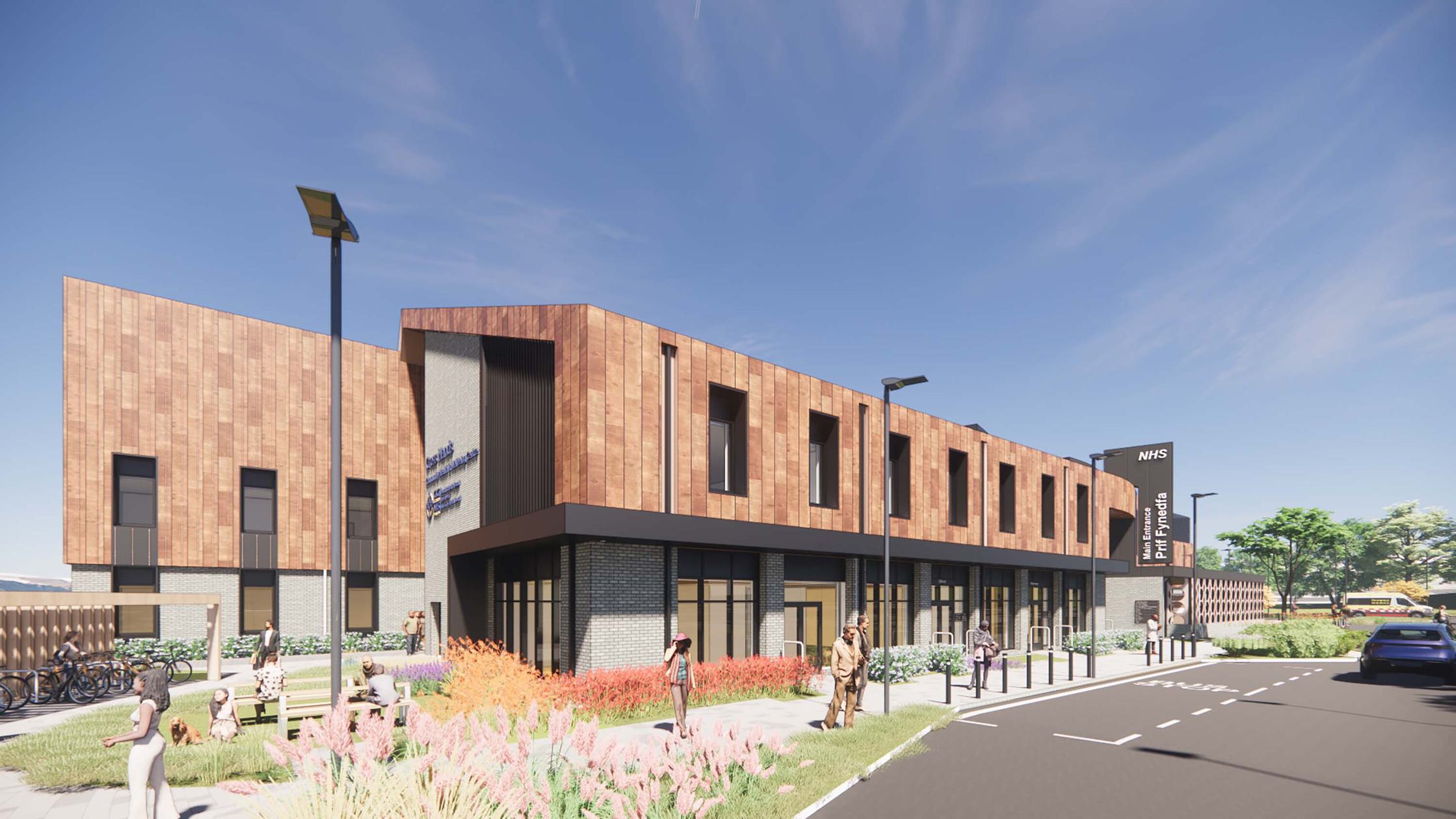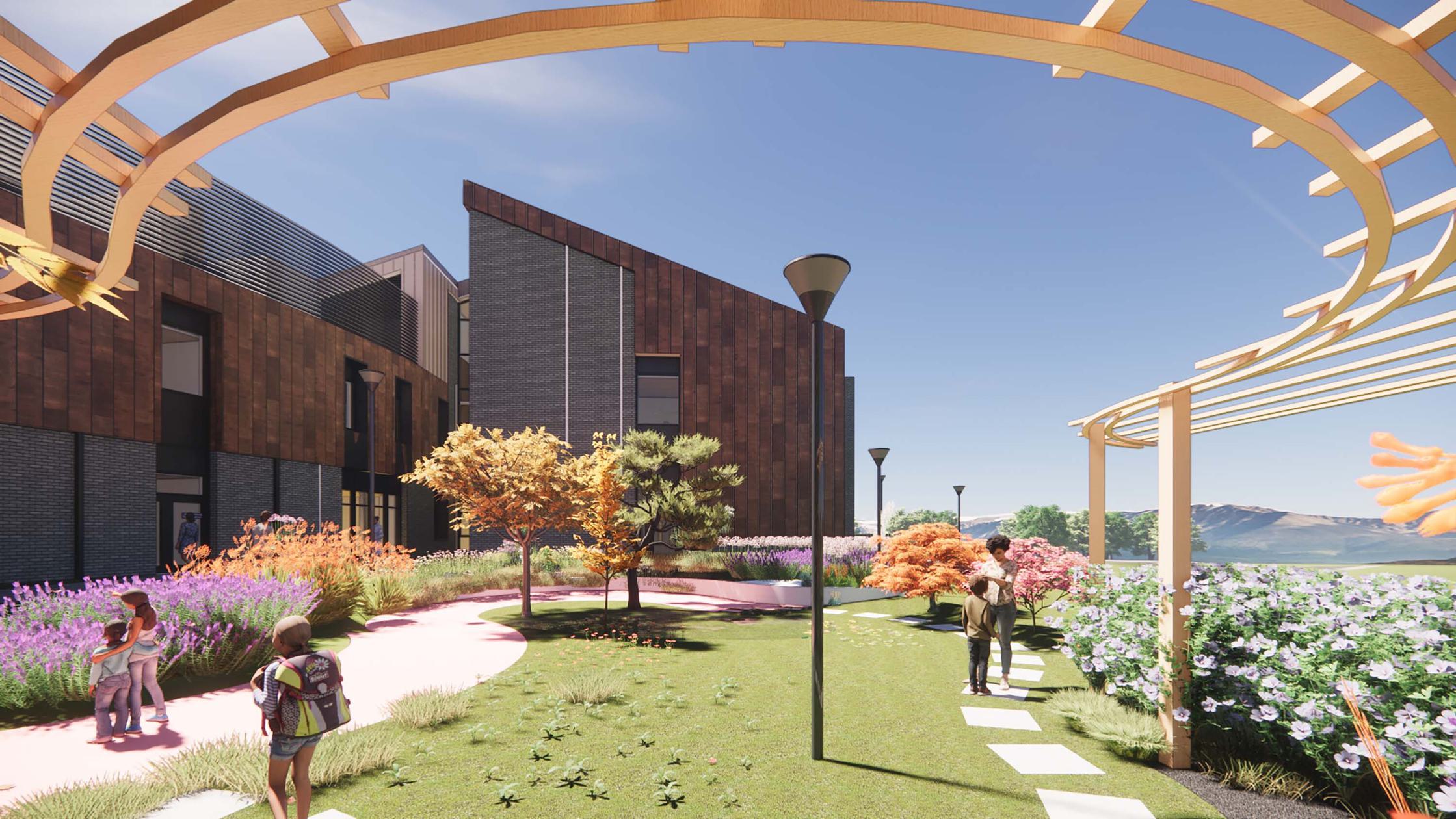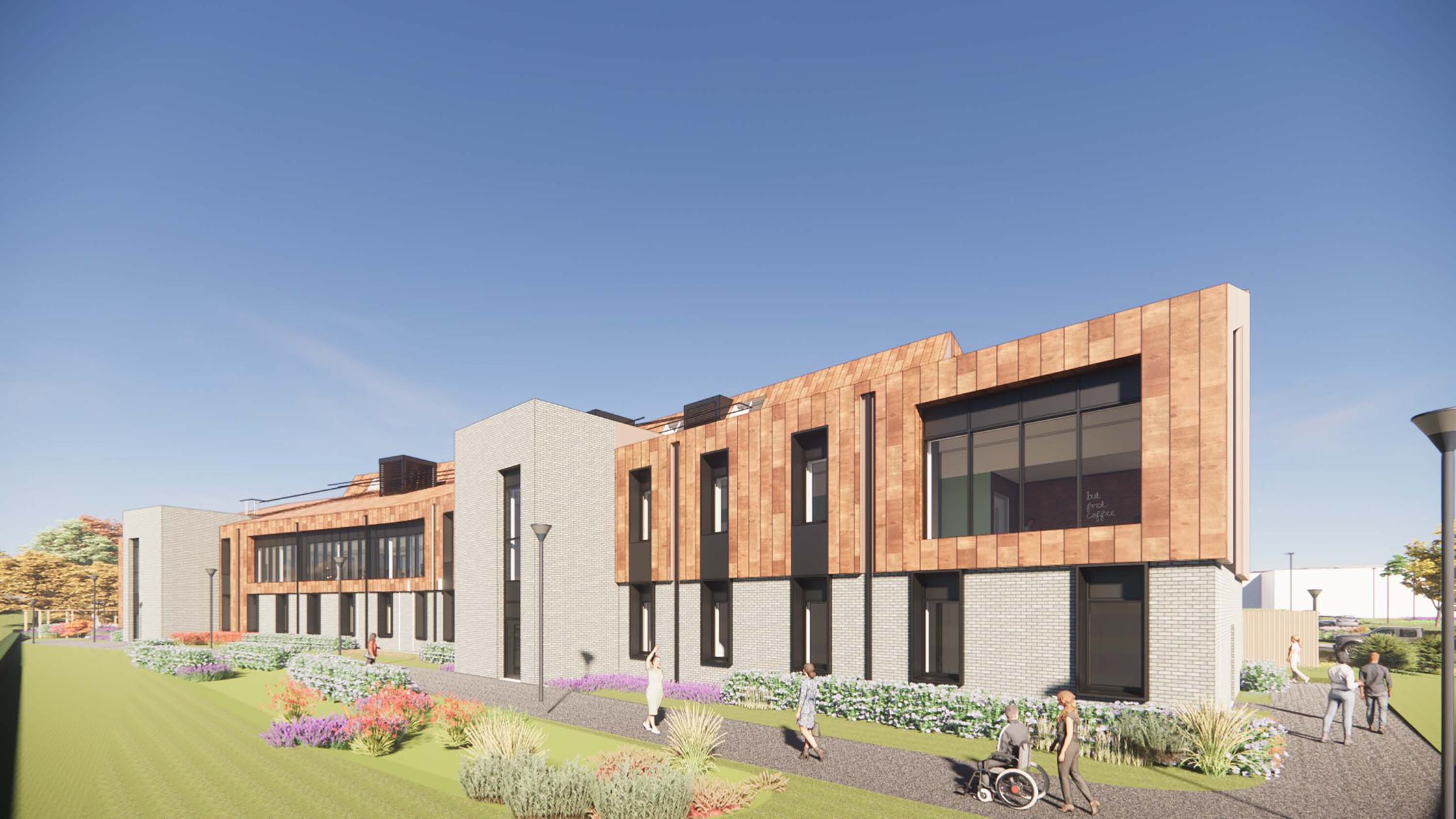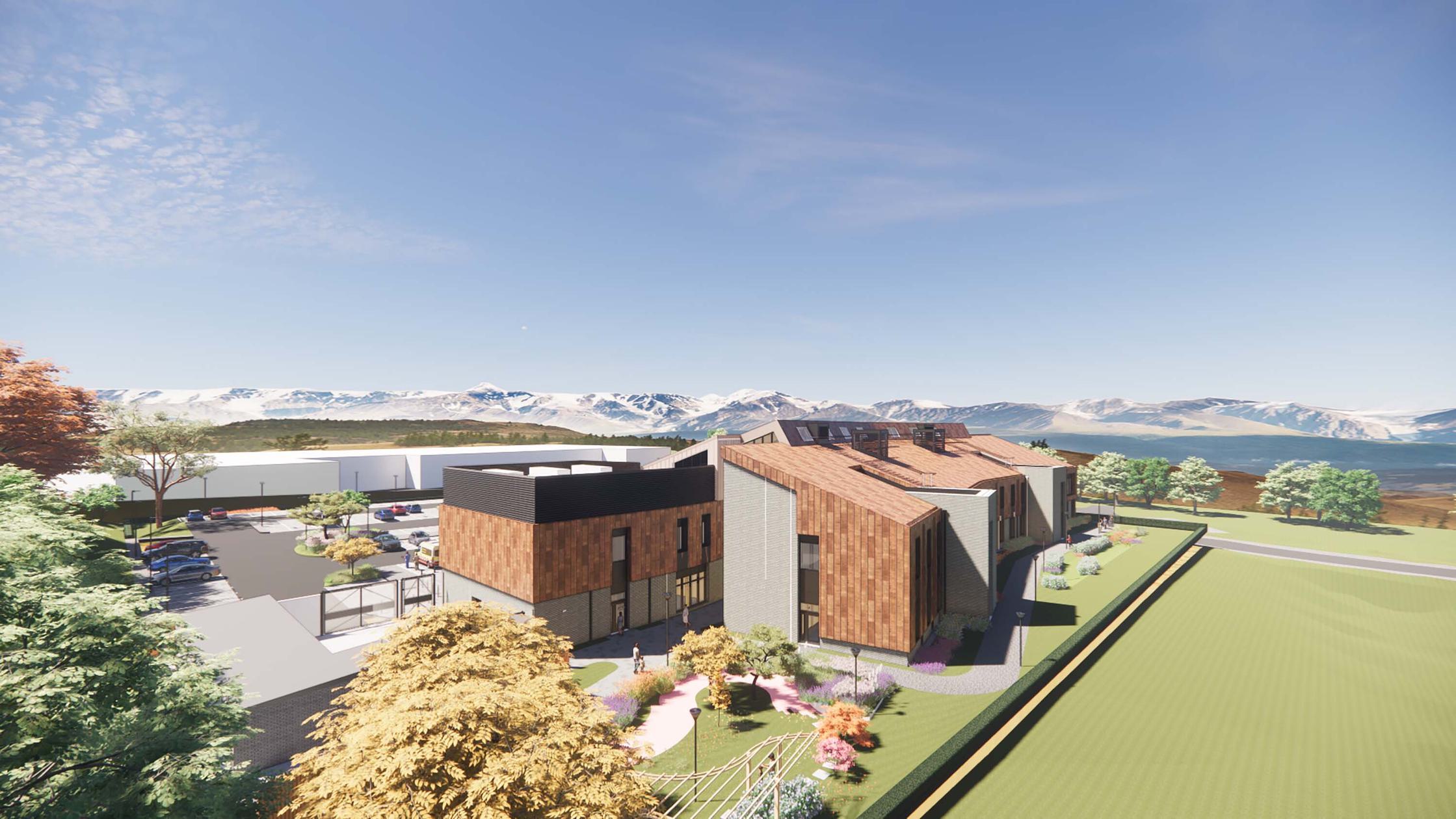 design concept
Designed with an emphasis on accessibility, security and comfort
Upon arrival, our aim is to greet visitors with a welcoming and easily navigable space. To connect the surrounding areas and to enhance community engagement, a central, double-height and multipurpose area will sit in the heart of the building.
To enhance the presence of natural light and connect people with the outdoors, we will utilise courtyard spaces and windows effectively, enabling patients to enjoy the benefits of engaging with nature.
Daily services which require easy accessibility will sit on the ground floor, whilst multifunctional rooms, offices and staff support spaces will be found on the first floor.
Facilities that may be of use out of hours are designed with flexibility and security at the forefront. We have also ensured that staff areas are discreetly separated from patient and visitor areas to respect privacy.
Project summary
Client
Hywel Dda University Health Board
Location
Carmarthen, SA14 6SP
Includes
Two GP practices
Community health services,
Space for third-sector facilities, library, early years centre and police hub
Team
Meet the team behind the project
Contact
Interested in
learning more?
Learn more about 'Cross Hands Community Health and Wellbeing Centre' and other projects by reaching out to one of our team
Get in touch