Cleveland Clinic
Abu Dhabi, UAE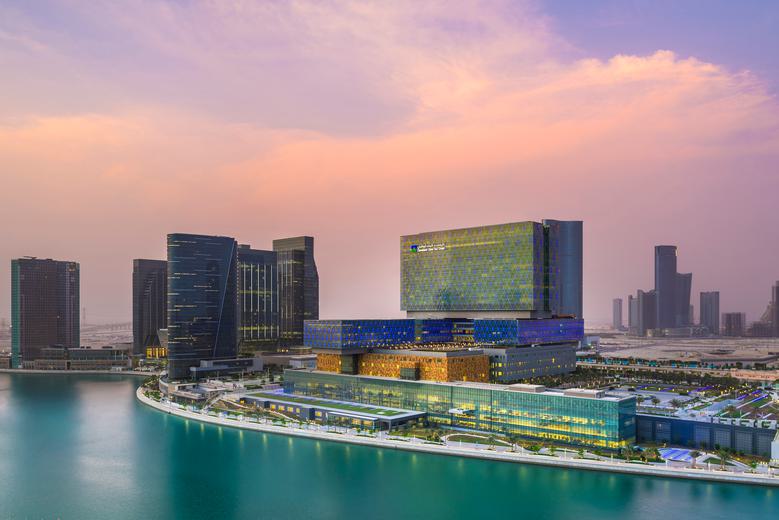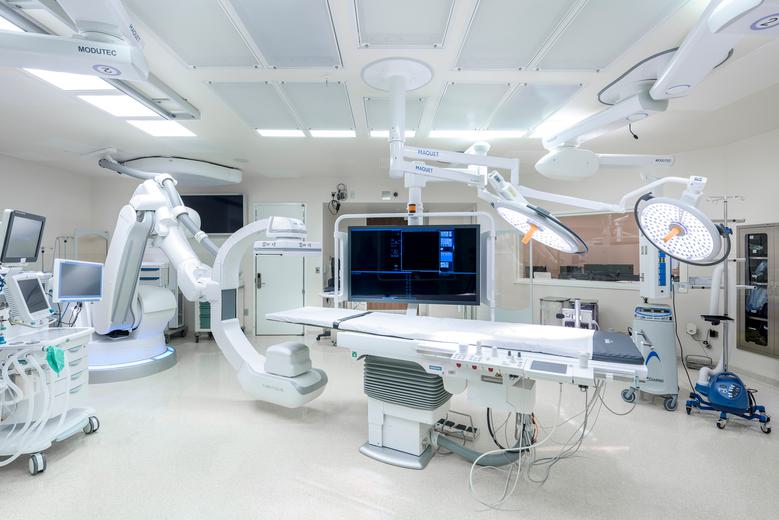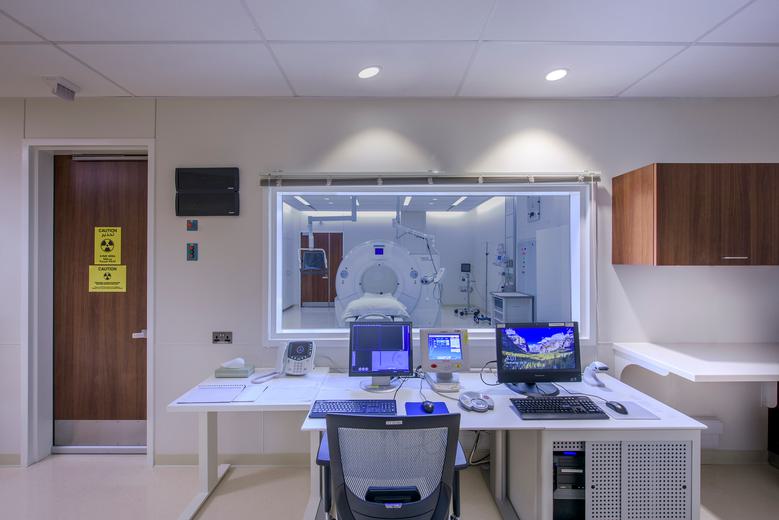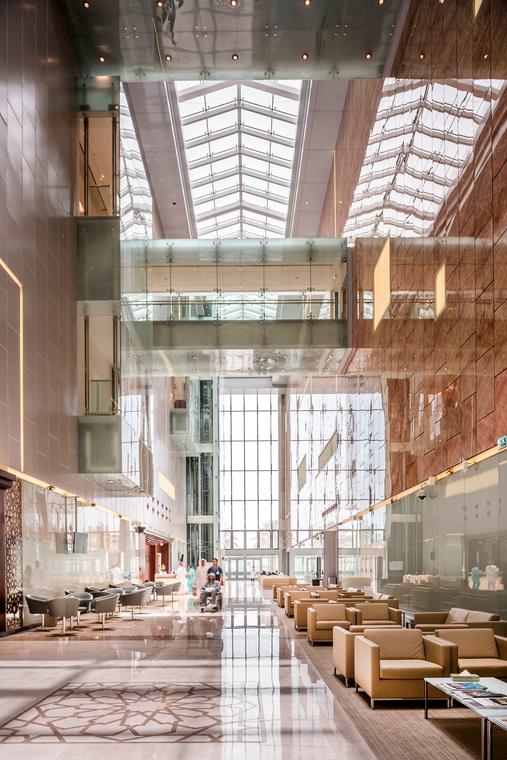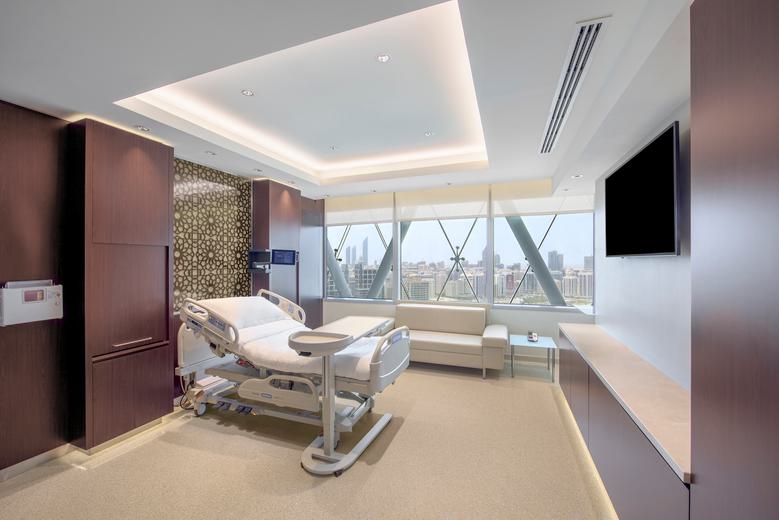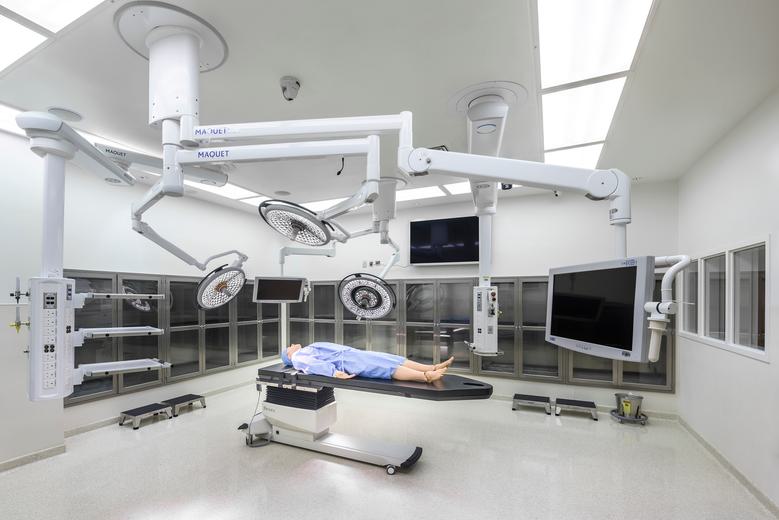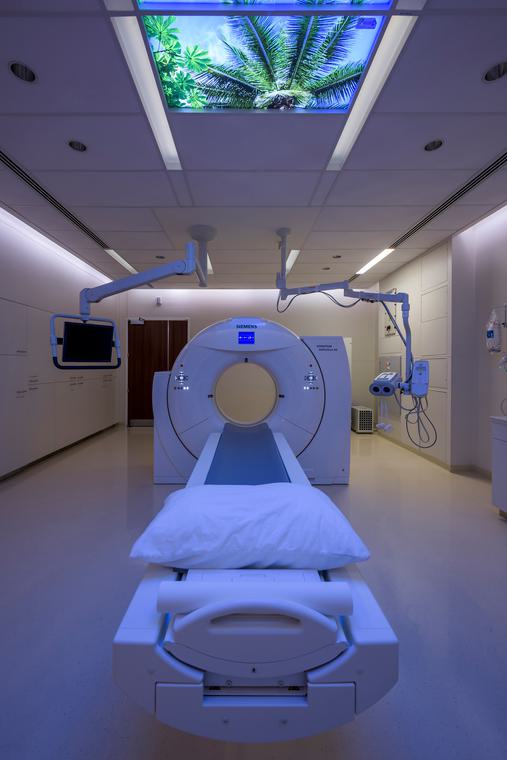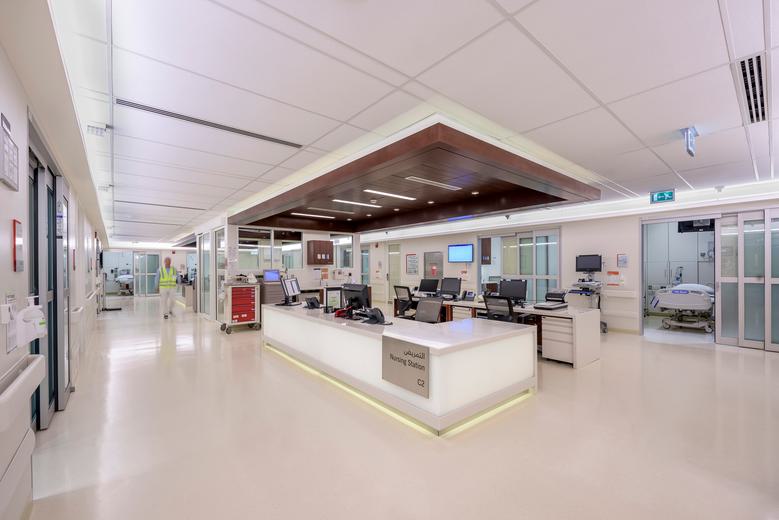 Setting the benchmark for innovative healthcare design
Few projects have represented as exhilarating a challenge as Cleveland Clinic on Al Maryah Island. One of the largest healthcare projects in the Middle East, it is a significant departure from traditional healthcare design, designed with flexibility and adaptability to create a true '21st century hospital'.
As the first ever seven-star hospital, operated by one of the premier healthcare providers, it delivers exemplar care and treatment across multiple disciplines.

Collaborative design process to deliver a pioneering healthcare project
We worked with the existing concept, tasked with further interrogating the brief, developing the design and implementing the delivery.
Spending time with the clinicians and wider group of staff, we collaborated to create a facility for them. Taking the Cleveland model, we prioritised flexibility for patients, quality of space and logistical support for staff.
Built next to a hotel, with patients flying in to receive the very best care, the design fully aligns with the non-traditional logistics of the hospital.
We split the building down into the major departments, across clinics, emergency, diagnostic and treatment, support facilities and impatient accommodation. Making the most of the space, ensuring the hospital easy to navigate whilst maintaining adaptability for future expansion.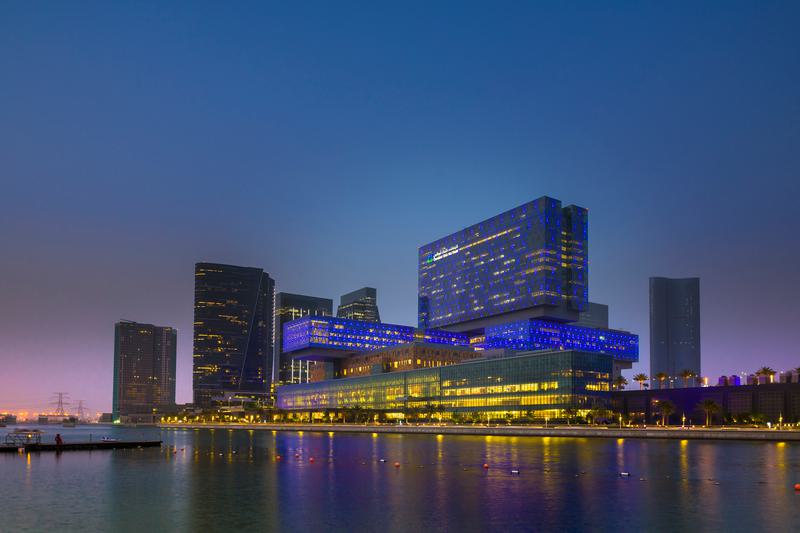 Prioritising patient care through positive environments and a strong care philosophy
Designed to Joint Commission International (JCI) standards, Cleveland Clinic is organised around the flow of inpatients and outpatients, while providing an integrated approach for physicians and staff.
The organising model streamlines the patient care process, with all services interlinked and entirely changeable to the hospital's requirements. For example, a patient originating in the ambulatory setting for a routine check-up, can quickly be sent to the diagnostic centre for an immediate diagnostic test and then, if necessary, transferred to an inpatient unit.
Inpatient units were conceived around a private-bed model, using the concept of "acuity adaptable" patient rooms. On a universal template and sized the same, allowing rooms to be converted with minimal renovation.
Clinicians can easily move back and forth between areas proving the best level of care, with all major operating areas co-located, sharing the same patient prep and recovery spaces. The ambulatory clinics are organised into "clinical neighbourhoods" - rationally grouped together to enable collaborative medicine and increase patient convenience.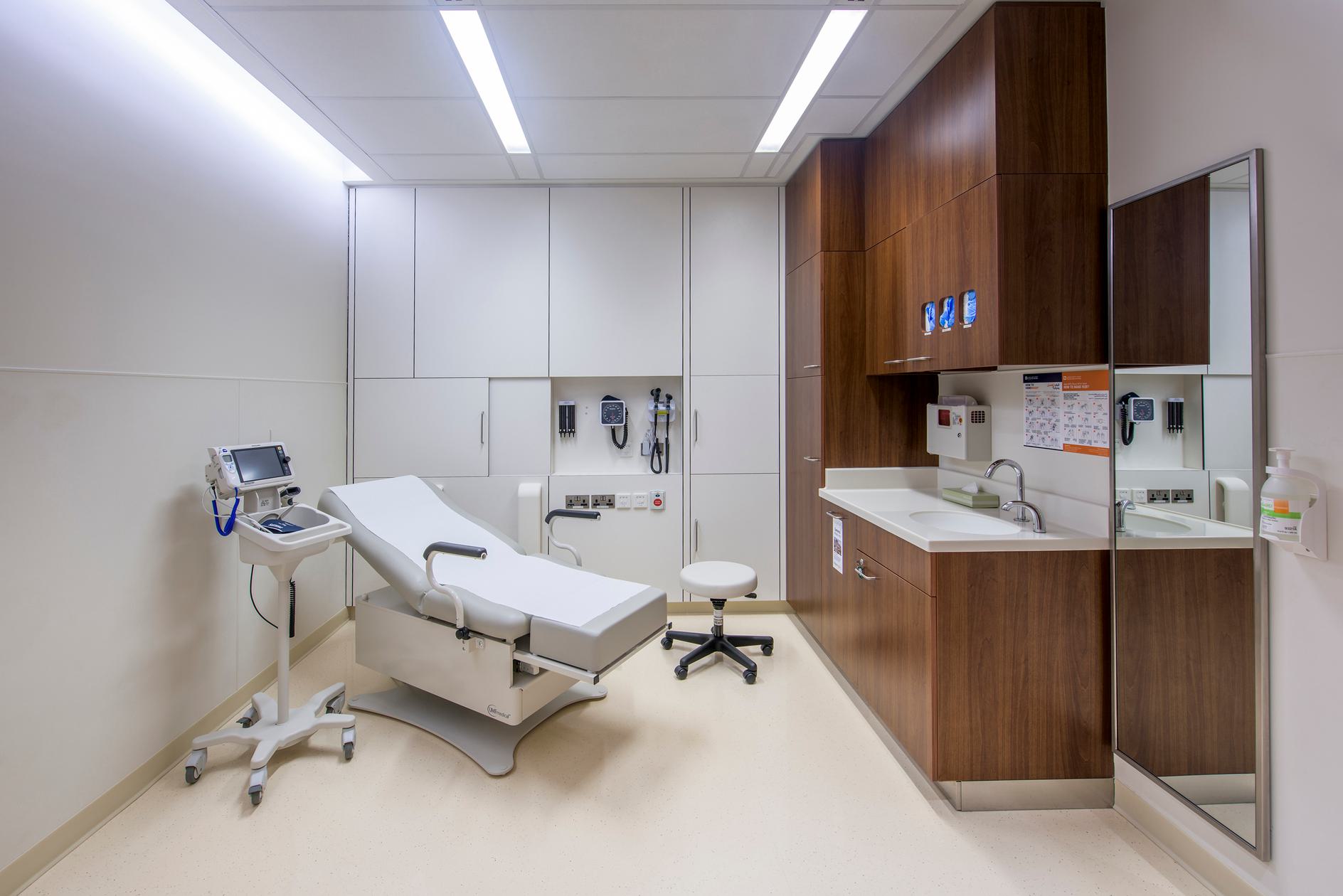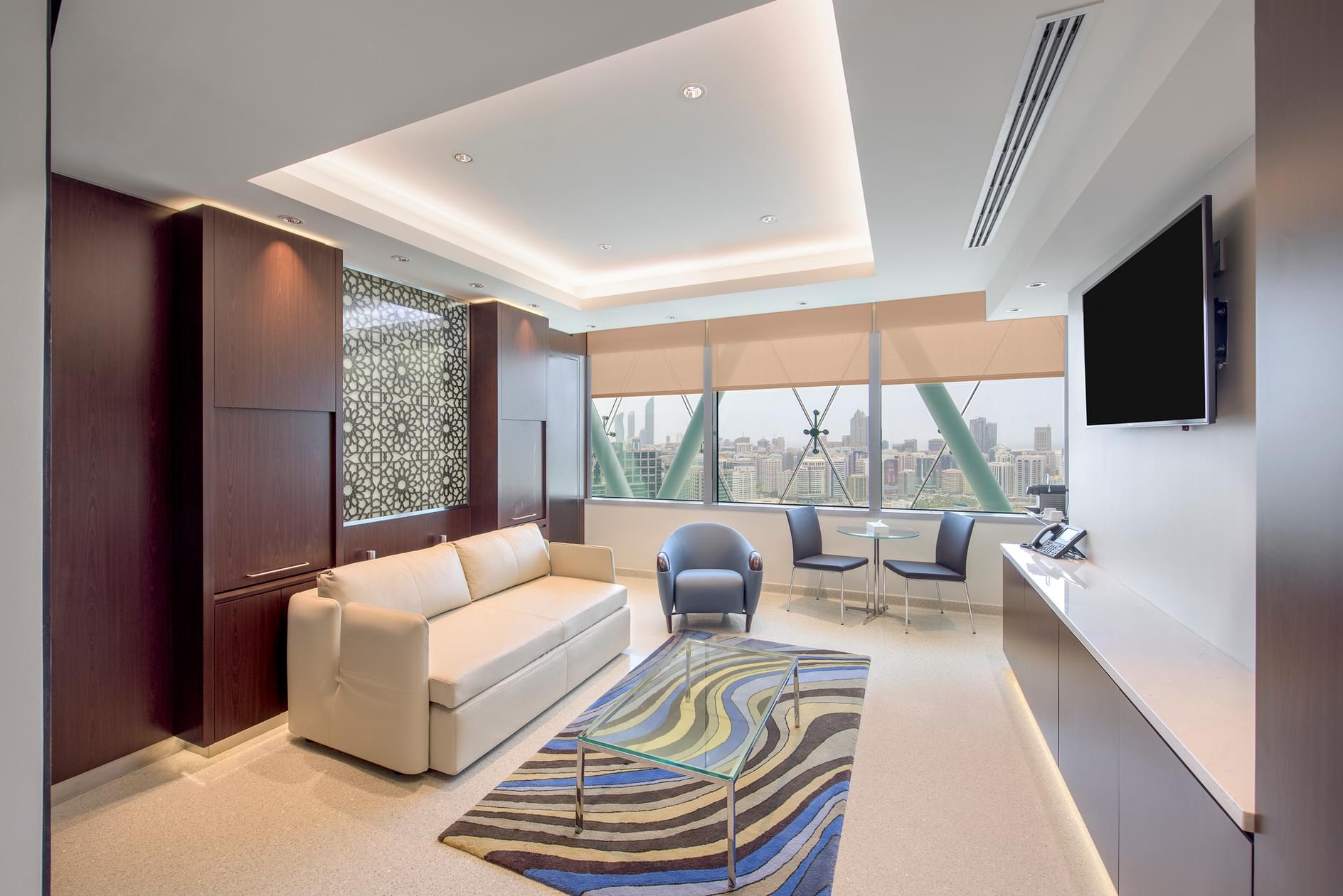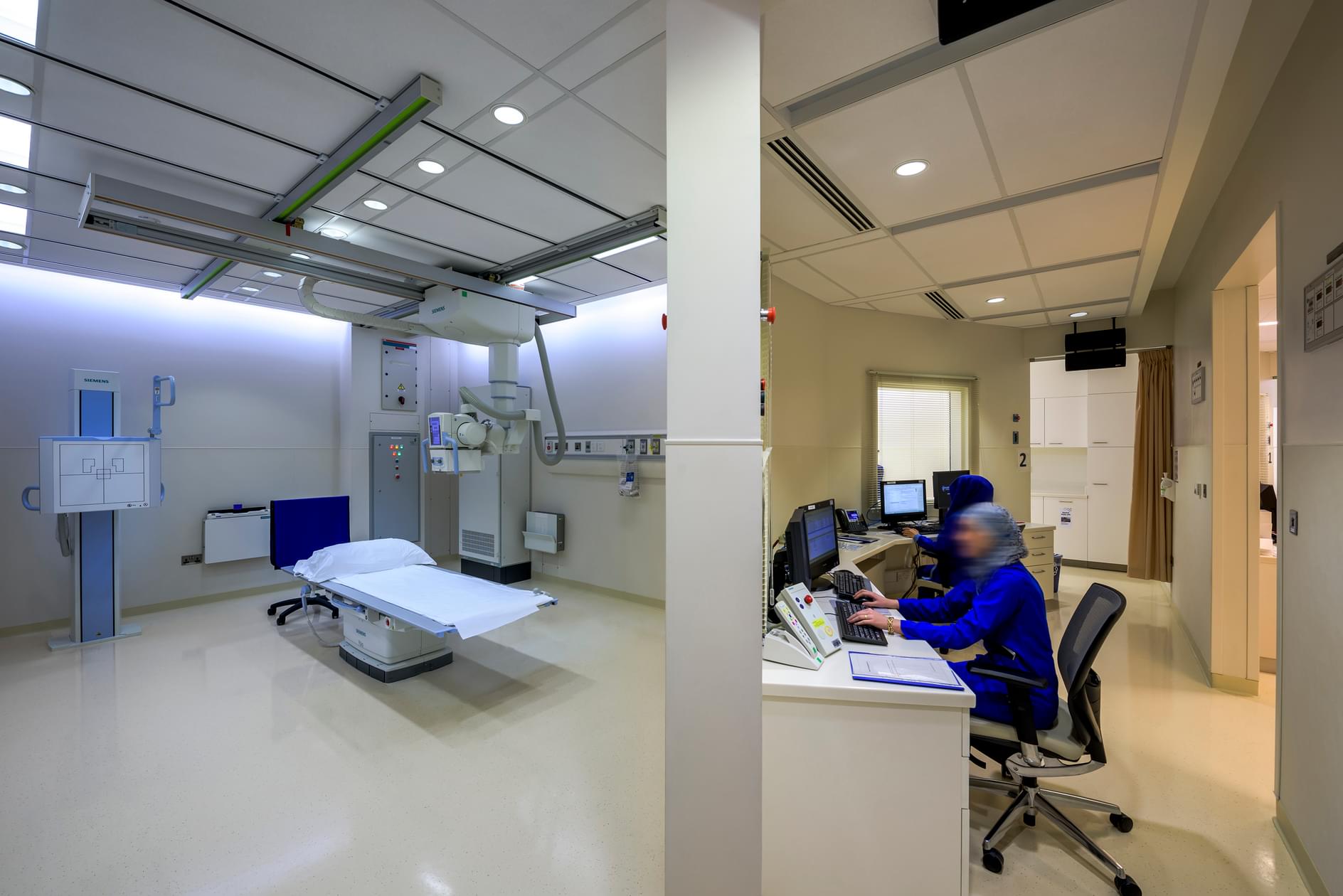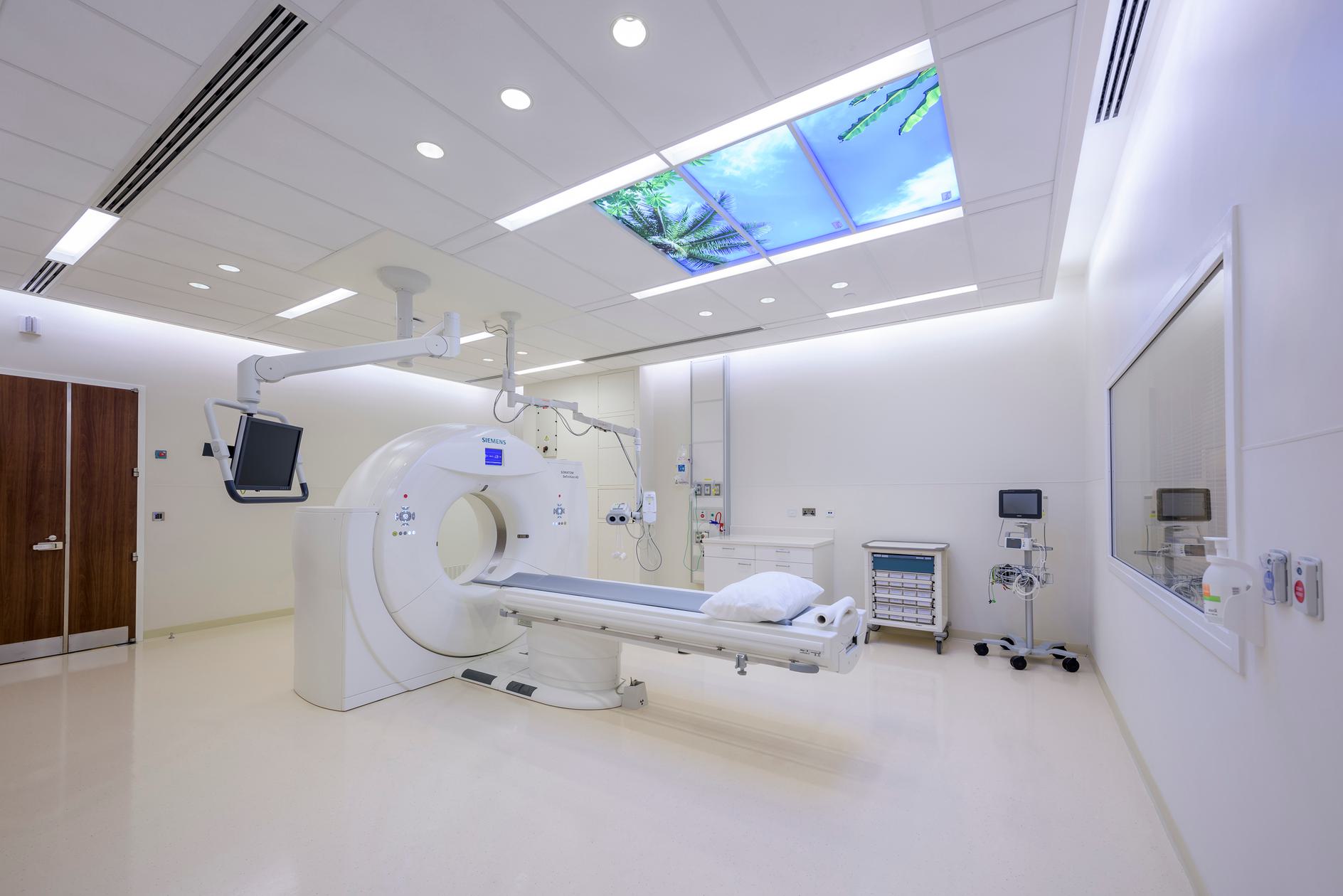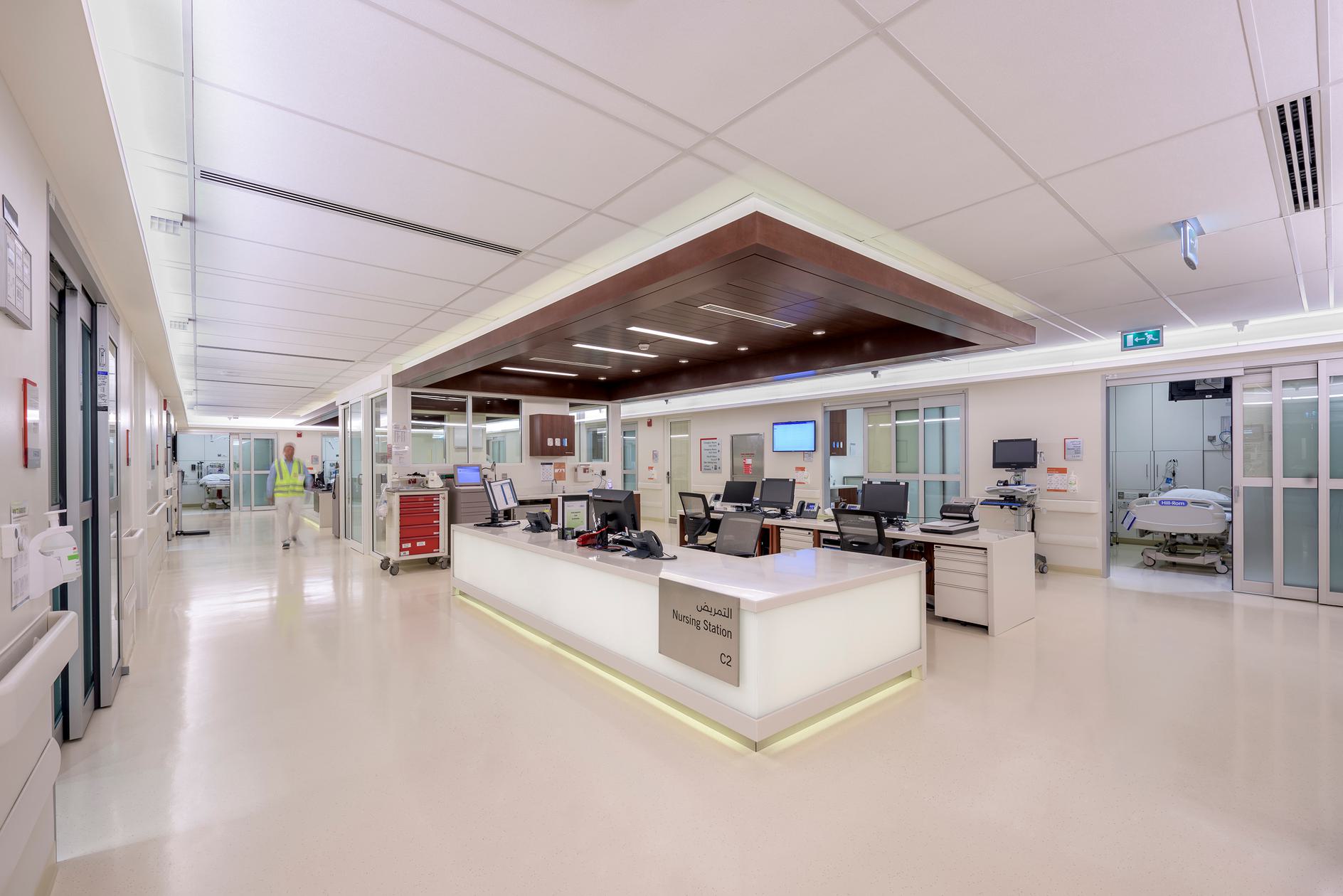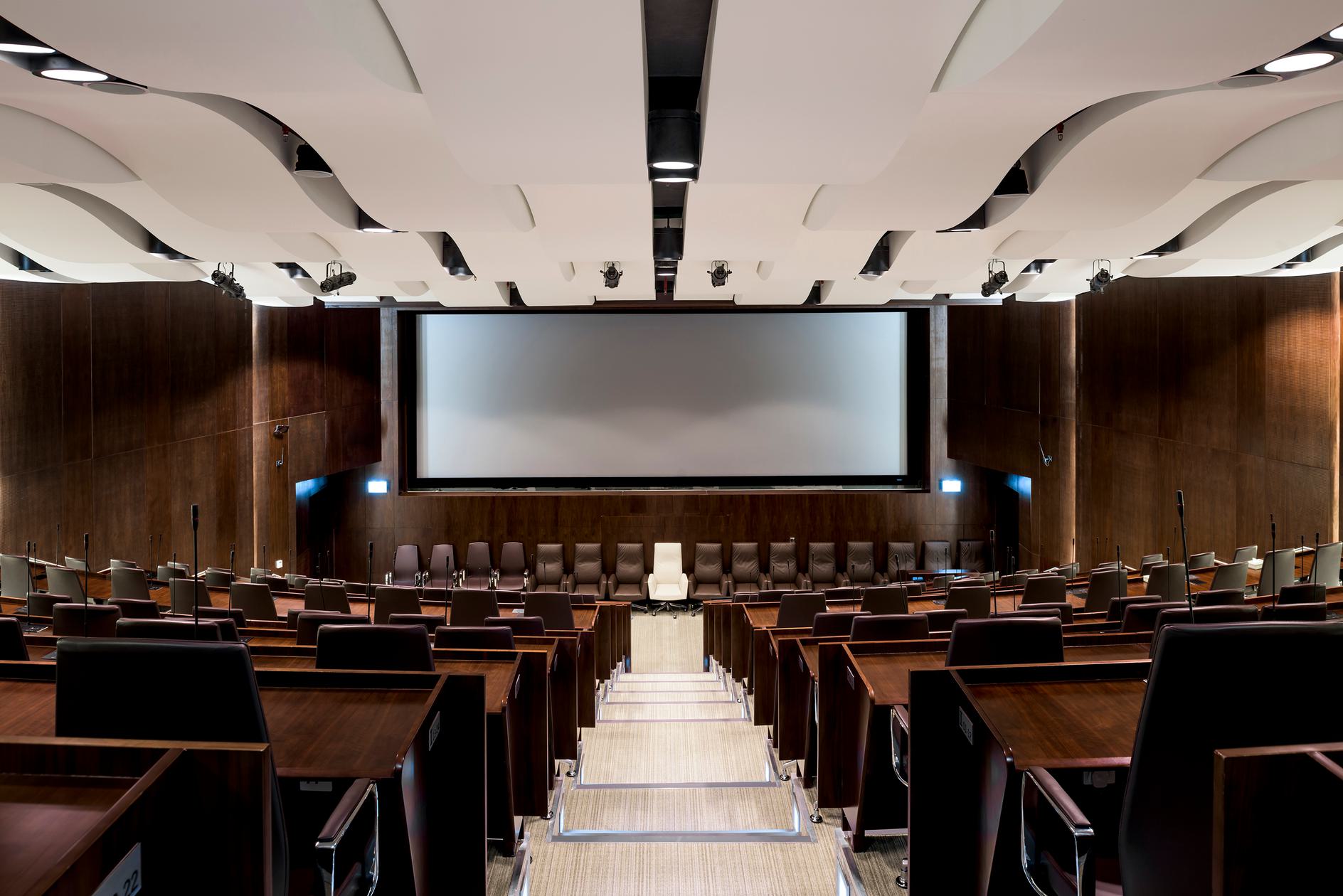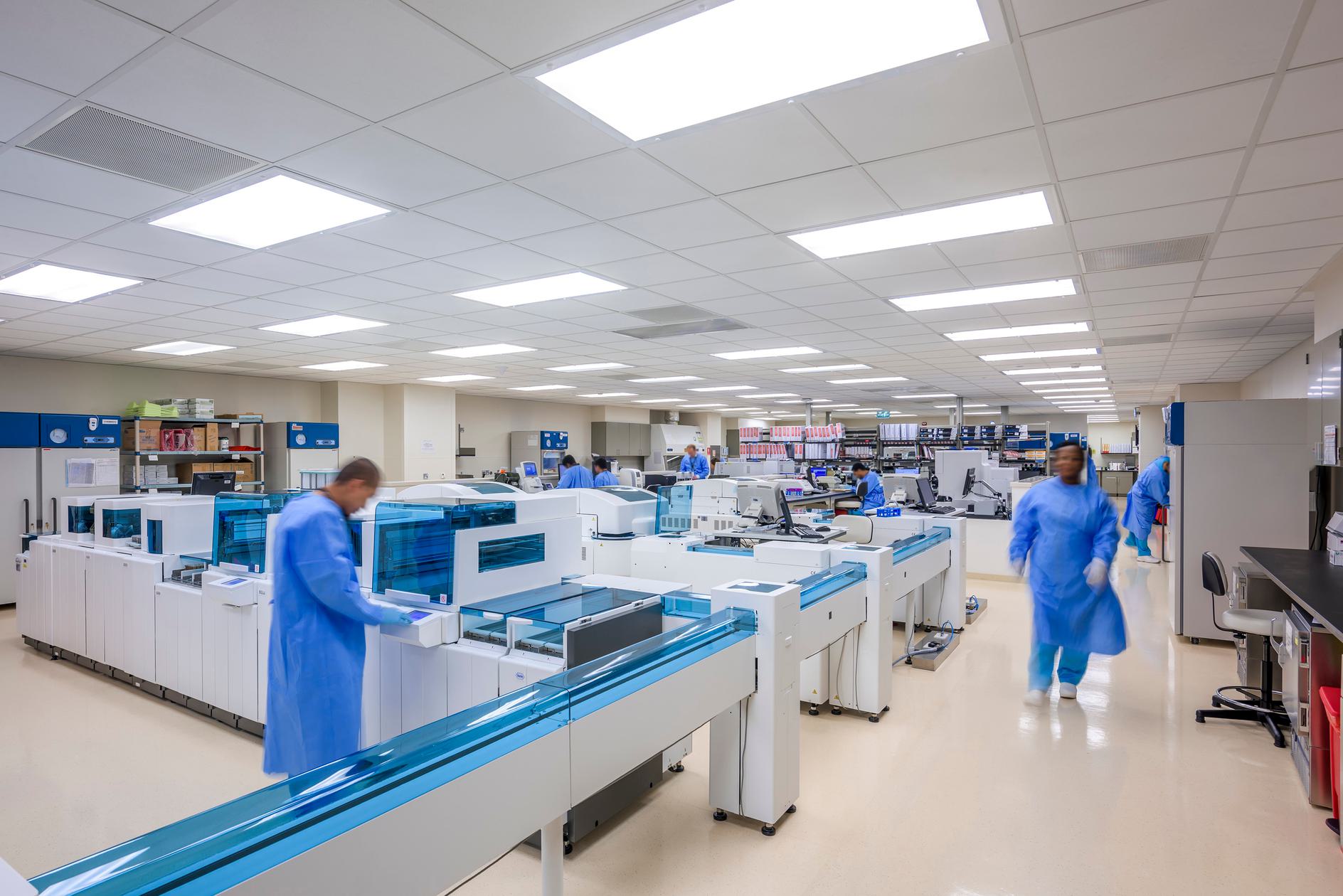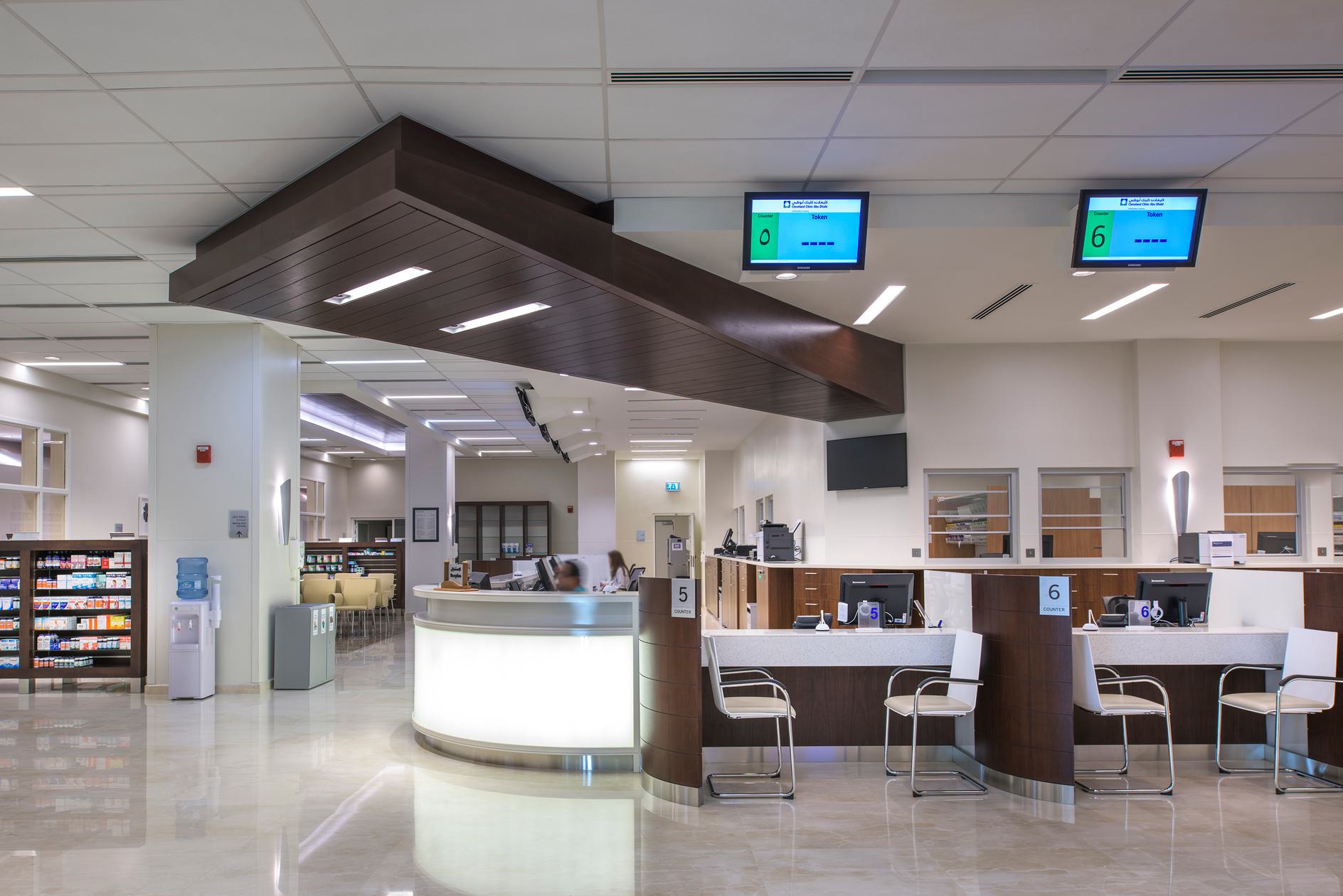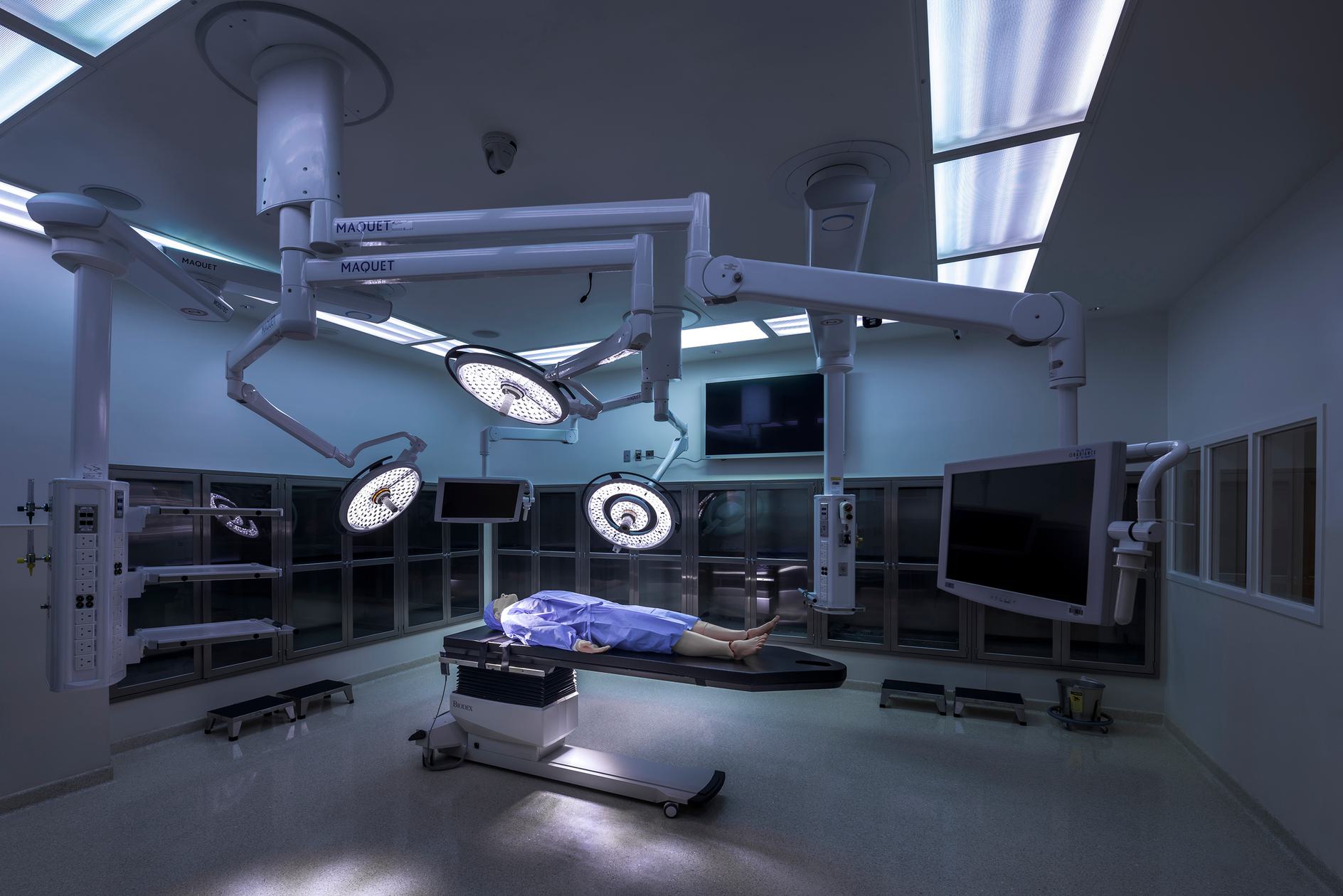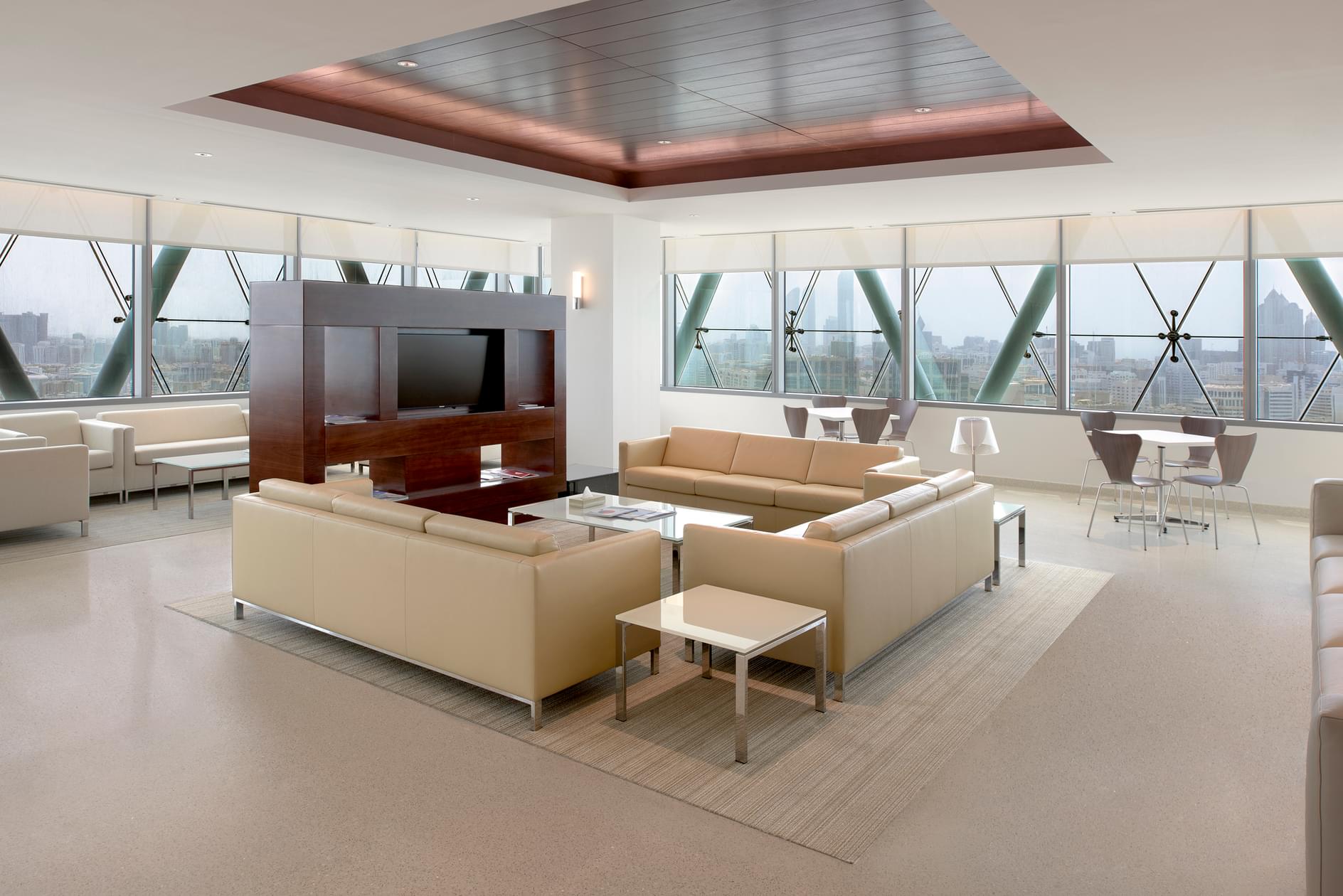 Accommodation Zones
World leading clinical expertise across a variety of disciplines
Ambulatory services
Includes outpatient clinics, diagnostic and treatment units. The "clinical neighbourhoods" are rationally grouped to enable collaborative medicine and increase patient convenience. A modular design ensures a separation between front and back of house activities (clinical vs. business).
Inpatient accommodation
The inpatient units are split across three tiers of luxury; general, VIP and luxury. Designed to mimic hotel rooms with medical gases, equipment and services discreetly incorporated into headwalls to ease anxiety.
Interventional services
The interventional platform is strategically positioned to serve both the inpatient and outpatient populations, co-locating the services of surgery, cardiac catheterization, interventional radiology, and other procedures.
Imaging and non-invasive diagnostics
There is a very wide range of imaging and non-invasive diagnostic techniques available in the hospital in one Imaging Centre. Located next to the emergency department, it has dedicated entrances for emergency patients.
Emergency services
Designed to enable modular growth of the emergency department in the future, treatment rooms are designed on a universal template and are all private, same sized rooms capable of supporting a wide range of emergency patients.
Support services
Support services share common resources, locker facilities, lounges/break rooms, and conference rooms, when appropriate.
Clinical pathology
The hospital laboratory is a satellite/rapid response laboratory fully supported by a reference laboratory to be developed off-campus. Laboratory medicine and pathology include everything from tests ordered by physicians to examination and reporting of tissues from surgical procedures.
Pharmacy services
The Pharmacy department provides services all patients, dispensing all medications and providing related clinical information to professional staff and patients, and procuring, storing, and securing all medications.
Simulation centre
The hospital understood the value of simulation in improving clinical outcomes and planned a major simulation centre in the facility from the outset. These various functions are accommodated in rooms which replicate those of the actual hospital to allow for maximum "immersion".
Administrative services
Administrative services are housed in a distinct office suite in the "swing wing" with most departments sharing common resources as appropriate (Reception, Conference rooms, Lounge facilities).
Best environment to deliver the best care for patients in a high-pressure environment
Medical simulation training is not unique to Cleveland Clinic, they are one of the very few hospitals who have sought to embed the training suites directly inside their facility. Staff can work together, building their relationship as a team and improving communication to get the very best out of themselves and for their patients.

The simulation centre provides immersive role play for all types of scenarios, such as a patient crashing. It's realistic and has to be handled as if the situation were real. The training is filmed for review so the team to understand how to improve, supporting their professional and personal growth.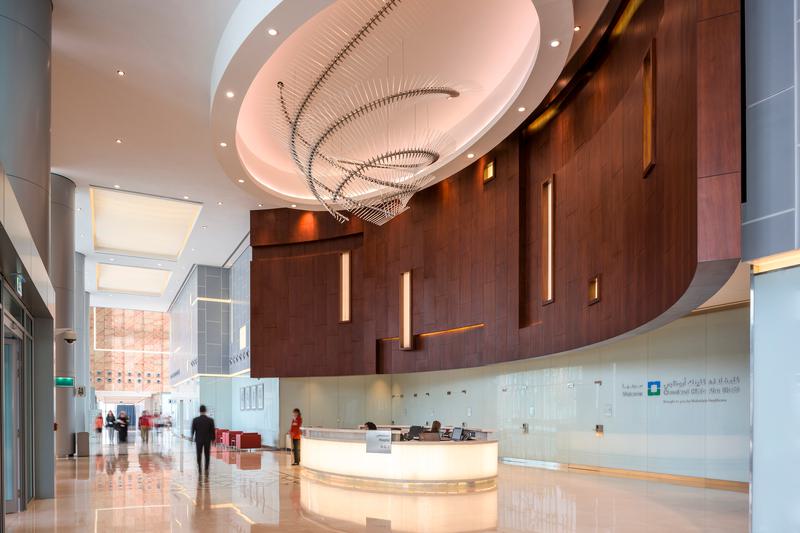 Application of technology to maximise efficiency and delivery of the clinic
We used the latest BIM technology to create a model of the building before it even went to site. Clash detection was applied, considering the complexity of the project, to easily identify potential issues and eliminate them.
As one of the largest BIM models in the world at the time, Revit enabled us to compile the full extensive list of medical equipment across over 300 rooms. With the varying requirements of each facility in the hospital, BIM ensured that if changes were required these were made in an efficient, fully coordinated manner and wouldn't compromise on site delivery.
Project summary
Location
Abu Dhabi, United Arab Emirates (UAE)
Environmental
LEED Gold Rating
Estidama Pearl Rating
Includes
Acute
Cardiovascular
Critical Care
Emergency department
Imaging centre
Inpatient
Neurological
Operating rooms
Outpatient
Pathology
Pharmacy services
Procedure suite
Simulation centre
Team
Meet the team behind the project
Contact
Interested in
learning more?
Learn more about 'Cleveland Clinic' and other projects by reaching out to one of our team
Get in touch