Project News
How we will breathe new life into Ellesmere Port Market

by AHR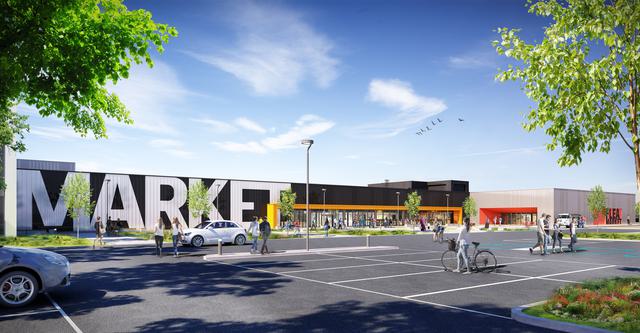 Consultation is well underway for the new market transformation, which will provide an improved shopping and leisure experience for people in the community.
We've been selected by Cheshire West and Chester Council to transform the market, with a design that will reflect and respect Ellesmere Port's shipping history whilst incorporating contemporary elements.

In addition to improving the market building's sustainability credentials, our design proposals will also help boost the local economy with space for business start-ups, designated spots for skilled market traders and flexible event hosting.

For a more inclusive, family-friendly and accessible market place, our proposals will also include a children's play area and a Changing Place standard toilet to improve the building's accessibility.

To brighten up the space and allow in more natural daylight, additional windows will be created. In addition, and in keeping with the theme of illumination, solar panels will be implemented on the roof to provide sustainable energy for the hall.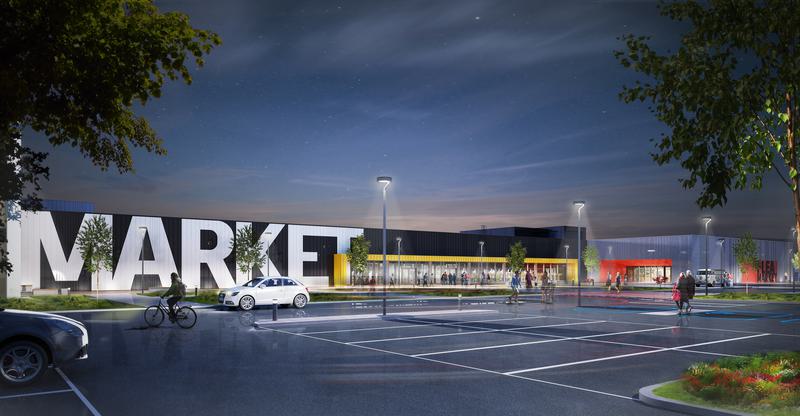 Stakeholder engagement has and will continue to play a key role in supporting our shaping of the project. So far, we've received input from over 70 individuals, including market traders, customers and residents.

The main sentiments expressed have highlighted the importance of markets in communities and towns which provide choices beyond larger retail chains.
The consultation, which runs until 12 November, can be accessed here.
---
We're excited to be working with Cheshire West and Chester Council again following our successful design and delivery of the much-loved Chester Northgate project which includes its indoor market.

The award-winning project has greatly supported the economic regeneration of Chester, with the market welcoming a staggering 600,000 visitors in the first few months after its opening.
Did you know the market has been announced the best in the UK?
---
We're looking forward to progressing with this exciting project which will breathe new life into the area that residents are proud of. For more of our work in the north west and beyond, visit our extensive project portfolio here.
Posted on:
Nov 6th 2023
Topics: