Practice News
Continuing the conversation: Exploring pathways to achieve decarbonisation

by AHR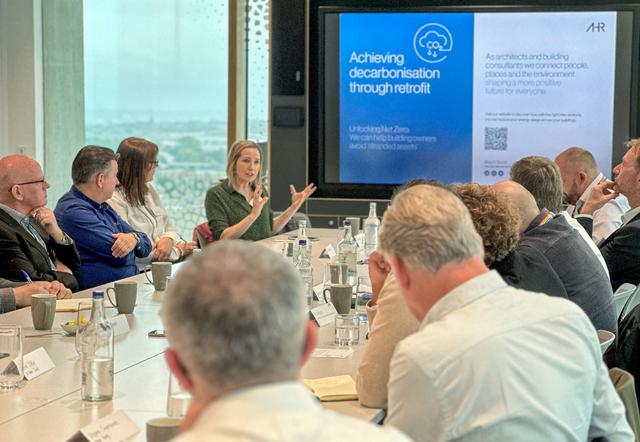 In the second of our Achieving Decarbonisation roundtable series, we discussed retrofit and the challenges and opportunities it presents with our industry colleagues from Liverpool.
We were joined by representatives from the University of Liverpool, Liverpool City Council, Liverpool John Moores University, St Helen's Council, Faithful & Gould, Avison Young, Walker Sime, Hive, MTC, Morgan Sindall and Kier.
Similar themes have begun to emerge across the series whilst we also delved into new areas of discussion.
To make the transition to net zero and beyond, we need a workforce with new skills to deal with decarbonisation and to help us build a net zero economy. The good news is that universities are educating students on sustainability and carbon literacy, and employers are pushing the sustainability agenda with education providers.

We can further accelerate this progress by embedding sustainability more deeply into curriculums and syllabuses, starting at a younger age. An hour's talk at a college is not enough. Sustainability needs to be integrated into teaching and learning across all disciplines. This runs throughout the whole of the property and construction sector from planners, developers, surveyors and architects through to engineers and project managers.
Employers can also support institutions to develop the content needed to prepare students for the jobs of the future. By working together, we can create a skilled workforce that is ready to lead the transition to net zero.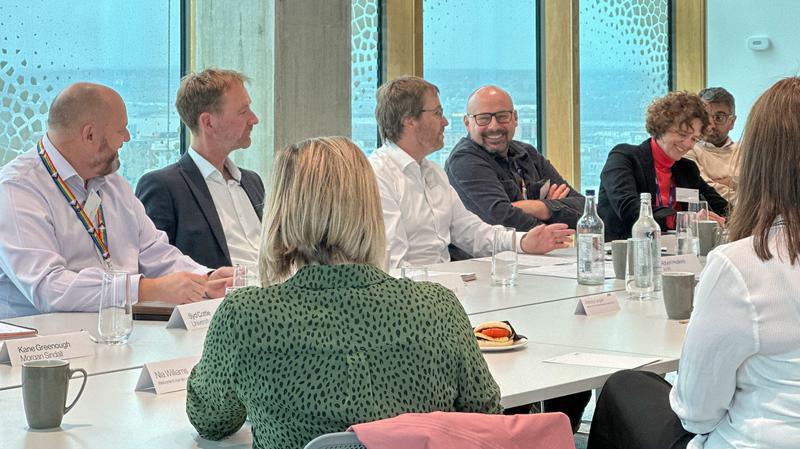 We've made great progress over the last few years on our way to net zero but to achieve decarbonisation organisations need to foster a culture where sustainability is at the forefront of decision-making so that "sustainability becomes first instinct rather than second nature". This requires leaders to have a deep understanding of the practical implications of sustainability, and to empower their teams to drive change.

Sustainability professionals play a vital role in this process, helping influence strategic business decisions and embed sustainability into all aspects of the organisation. Organisations need to support them in this important role and recognise that success depends on a top-down approach.

We will also need to embed sustainability in processes; as well as align estate strategies to organisational objectives. Sustainability runs through every part of an organisation and isn't the domain of a single department. For example, at the University of Liverpool, capital projects will not get signed-off unless it's been assessed against a sustainability framework.

While decarbonisation may not always be financially beneficial in the short term, there are many ways to reduce carbon emissions that can save organisations money in the long run. Bringing finance teams on this journey will help in the roll out of these measures.

Changing perceptions around carbon reduction interventions will help. Some projects may not offer financial gain but if we can improve our energy efficiency and reduce our operational costs then this can create savings that can go back into the organisation.
For example, we recently worked with a client to reduce energy consumption by over 50% in one of its heritage buildings by implementing energy efficiency measures. This resulted in significant savings for the client.
Making the transition will require investment that we may never see a financial return on. But we can think creatively about how we fund it which can ease the burden. From considering using green bonds or other innovative financing mechanisms to raise capital through to collaboration with other parties. The University of Central Lancashire recently worked with Preston Council and Lancashire County Council to help them develop a new energy centre. Preston Council supplied the land and Lancashire County Council assisted with the infrastructure development.
Delaying action doesn't make it any easier as it only shortens the amount of time organisations have to make and pay for the interventions. By working together with finance teams and embedding sustainability throughout the organisation, we can help them understand the benefits of decarbonisation and make the net zero transition more affordable.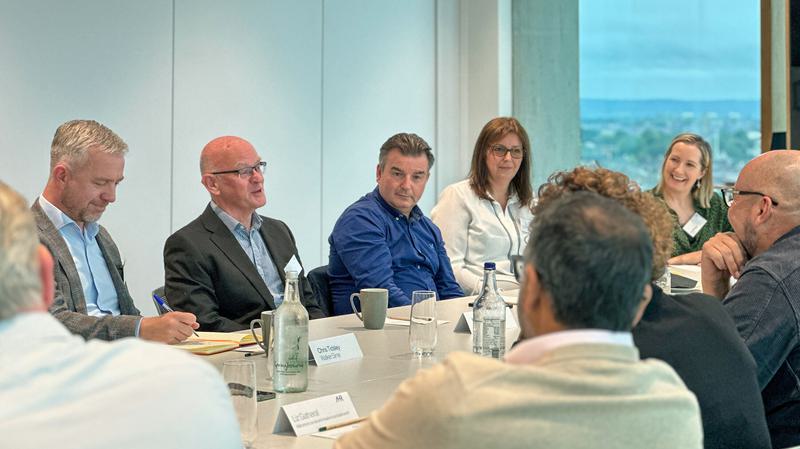 It's a big challenge for every organisation and everyone is still learning, but it is one that we can overcome by working together. Organisations across the public and private sector need to collaborate and share their experiences to achieve our common goal. No single organisation can do it alone, but each has something valuable to contribute.

By regions working together and with more localised, devolved powers and budgets to local authorities, we can make more rapid progress towards our decarbonisation goals. Each region knows its own particular challenges and circumstances, and empowering local authorities to make local decisions will enable them to make the most effective decisions for their region.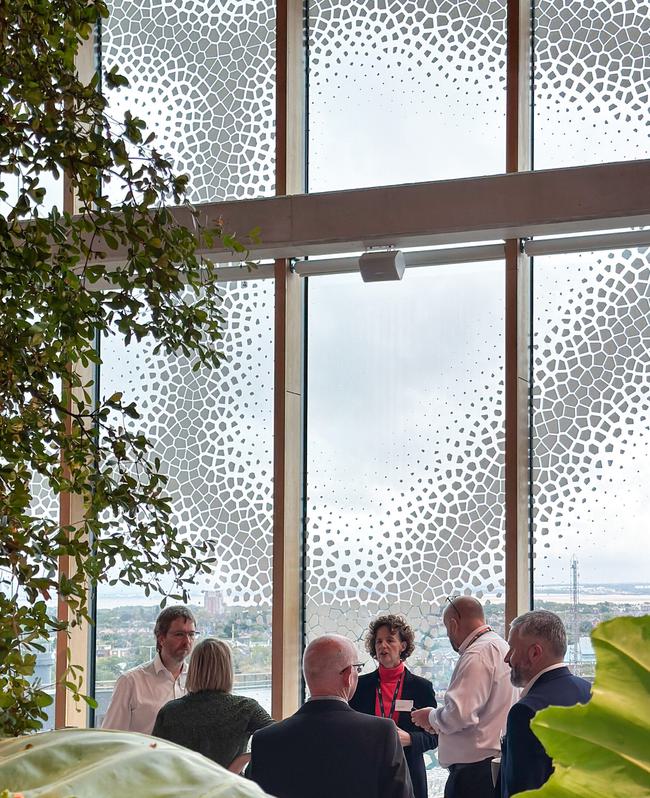 We're making progress in the built environment towards decarbonisation. We know what needs to be done and there are some great examples of steps organisations have taken to get there.

However, there are still a number of challenges that need to be overcome before we can get there. Bridging the gap between where we are now and where we need to be isn't always straightforward. This is why we're further ahead in developing net zero new builds and retrofit is lagging behind.
For example, many universities and local authorities have mixed estates with heritage and listed buildings, properties built between the 50s and 70s and a handful of new builds. Older buildings may not have the space on the roof for solar PV or energy efficiency measures such as insulation may be difficult to install. We need to recognise there may be limitations with these buildings and emissions will have to be offset elsewhere.
We also need to develop a greater awareness around the differences between embodied and operational carbon. Both need to be tackled, however there tends to be a focus on operational carbon. Another area is Scope 3 carbon emissions (those not generated directly by a company but by the value chain), with organisations not having direct control over these priorities have been to deal with Scope 1 and 2 before addressing the more difficult challenge of the supply chain.
Posted on:
Oct 3rd 2023
Topics: