Replacement Woodmill and St Columba's High Schools
Dunfermline, UK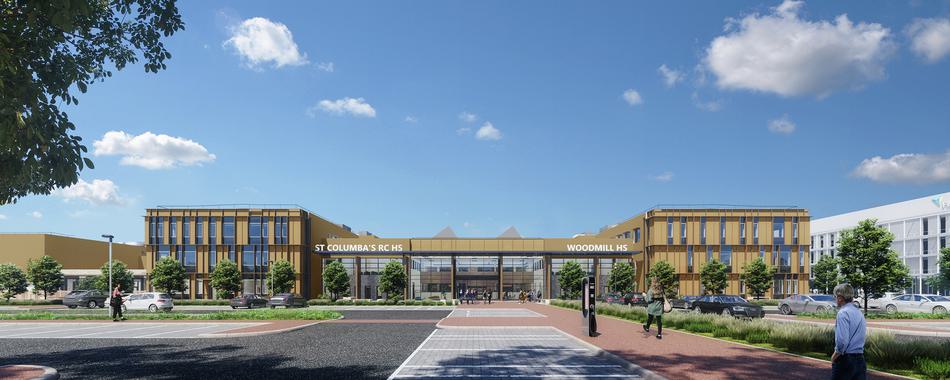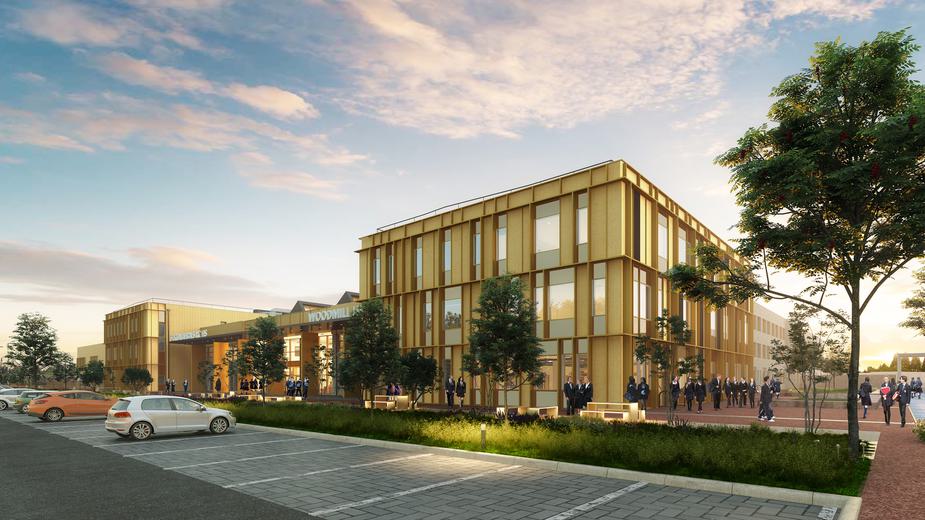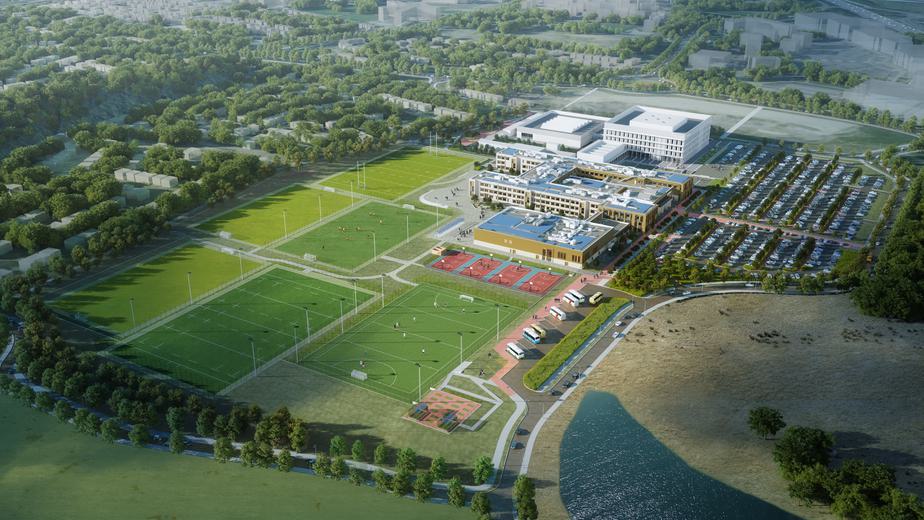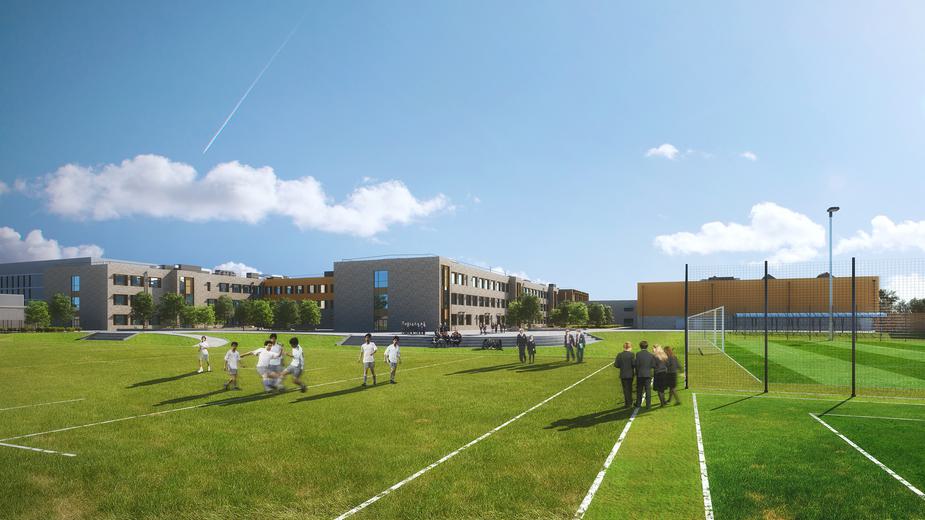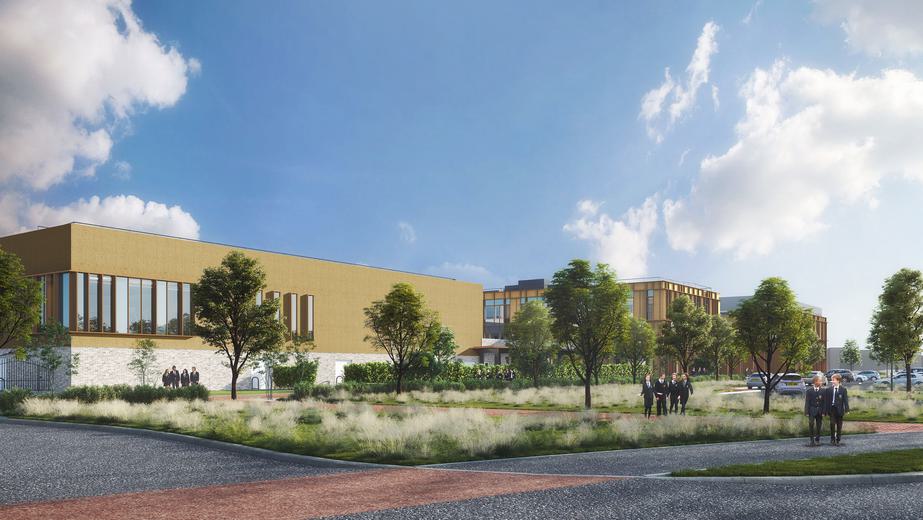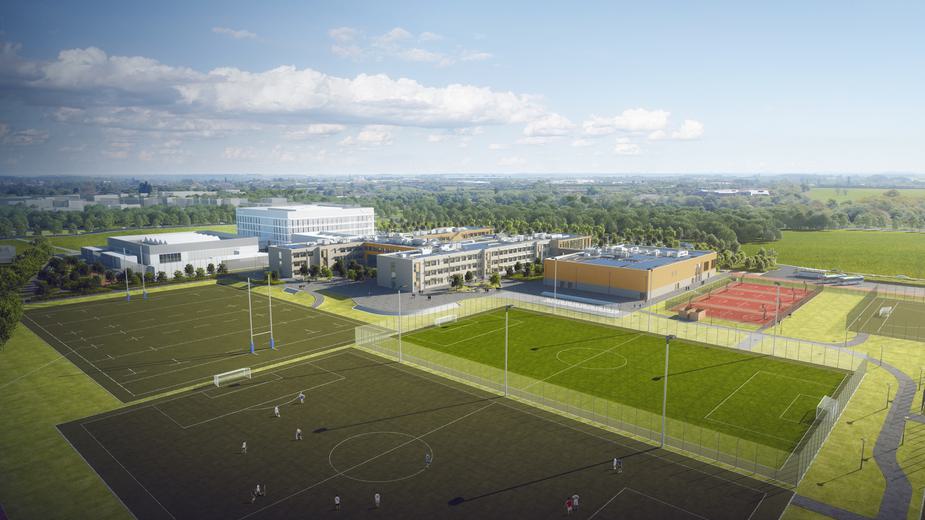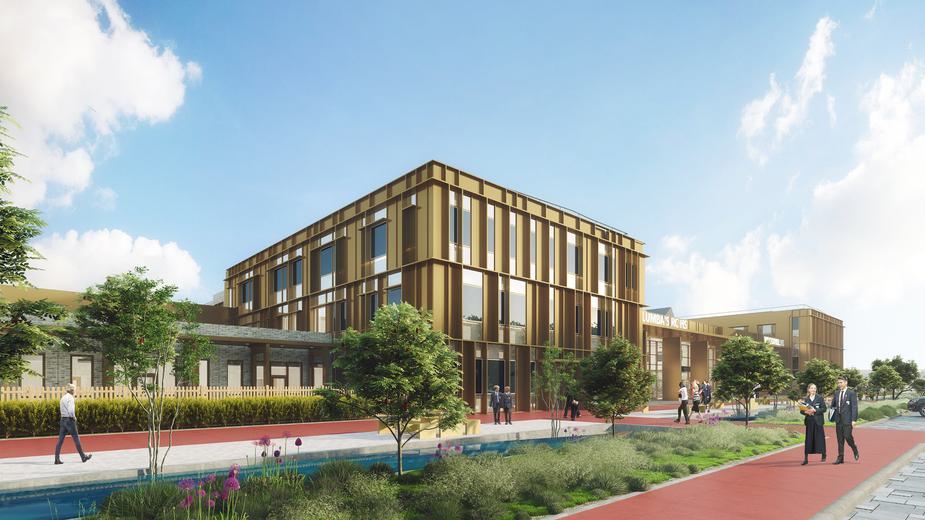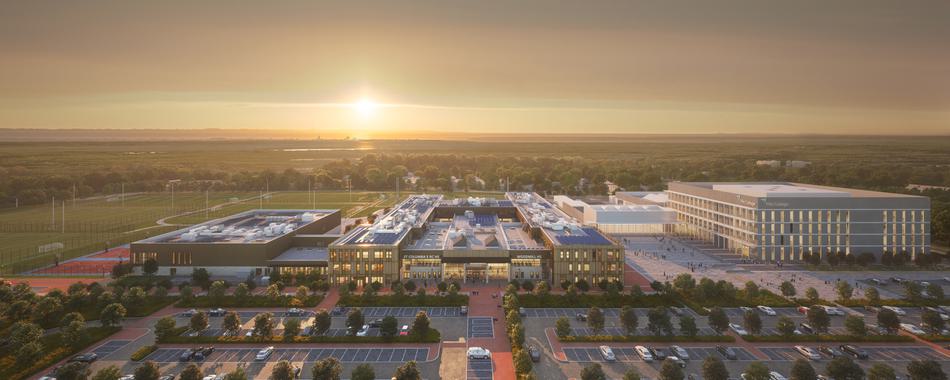 Bringing pupils, staff and the community together in a modern and sustainable building
The replacement Woodmill and St Columba's High Schools will inspire exceptional learning and nurture future talent in a building set to be the UK's largest Passivhaus education building. Sitting within the Dunfermline Learning Campus masterplan, the 26,666 m2 building will prioritise and support pupil and staff wellbeing, offering a stimulating, safe and secure environment to learn and teach within.
People focused and community driven, this innovative building will provide full accessibility to not only pupils, teachers and parents, but to the wider community. It will accommodate the needs of both large groups and individuals alike.
Supporting a forward-thinking, environmentally conscious design approach, which will shape, inspire and support the community in the coming years, our design is based on Passivhaus standards. We have used natural light, ventilation and air tightness to create a highly performing building that will be both comfortable and energy efficient.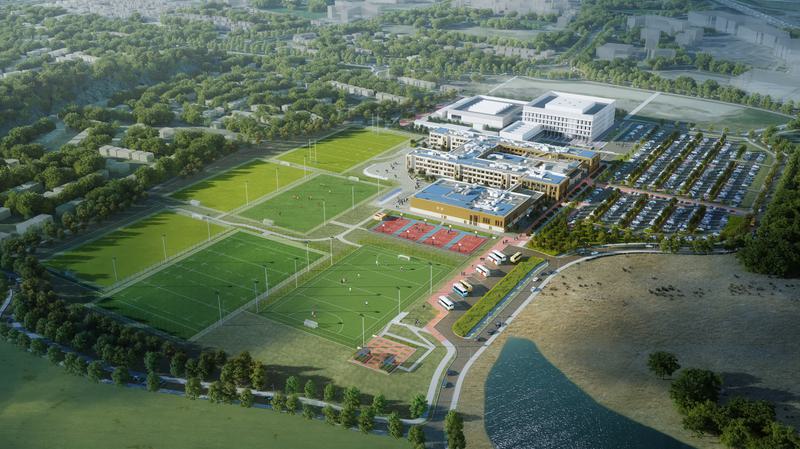 Supporting a growing community
Our client's strategic design brief, aspires to create a building that incorporates two schools on a shared campus with a new Fife College building. Both will complement and enhance each other, whilst supporting staff and schools management to provide an excellent social, teaching and learning environment.
The project is a unique opportunity, providing a consolidated approach to learning and skills development, supporting a clear learner pathway from second-level education through further education and training, towards business enterprise and employment. The learner journey will be enhanced significantly through learning pathways across establishments located on a single campus.
The campus promotes itself as an exemplar education hub, engaging community, pupils and staff in an environmentally progressive educational facility. It fully demonstrates Fife Council's commitment to sustainable education design, promoting learning now and in the future.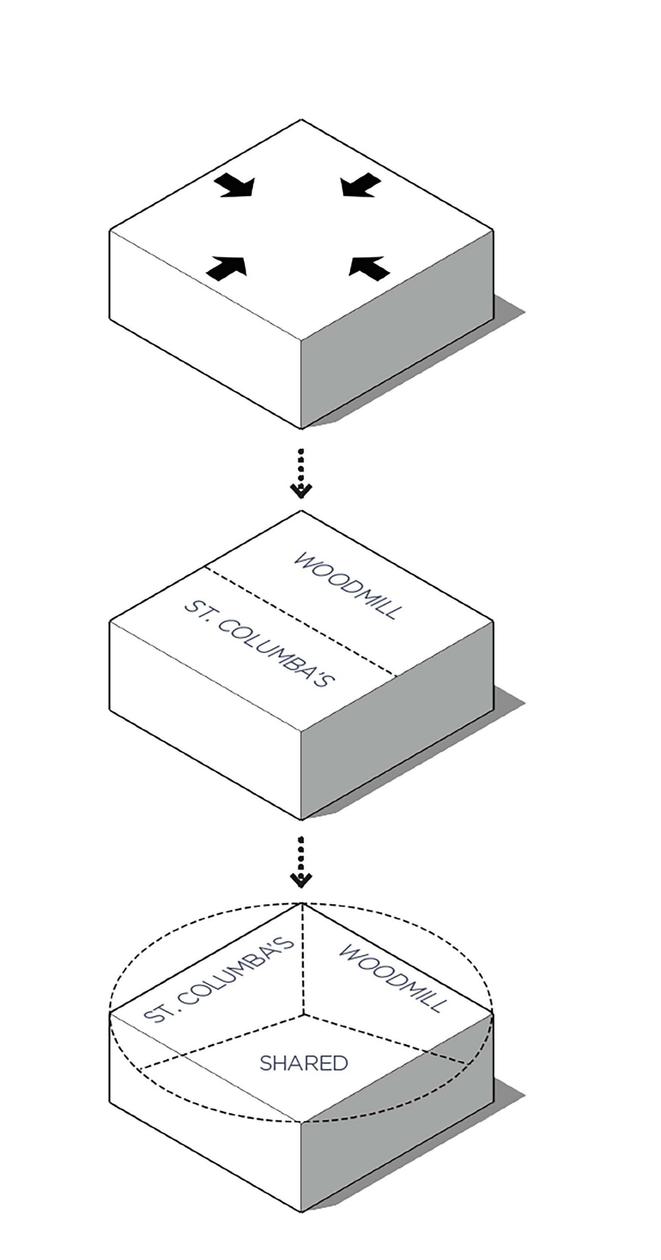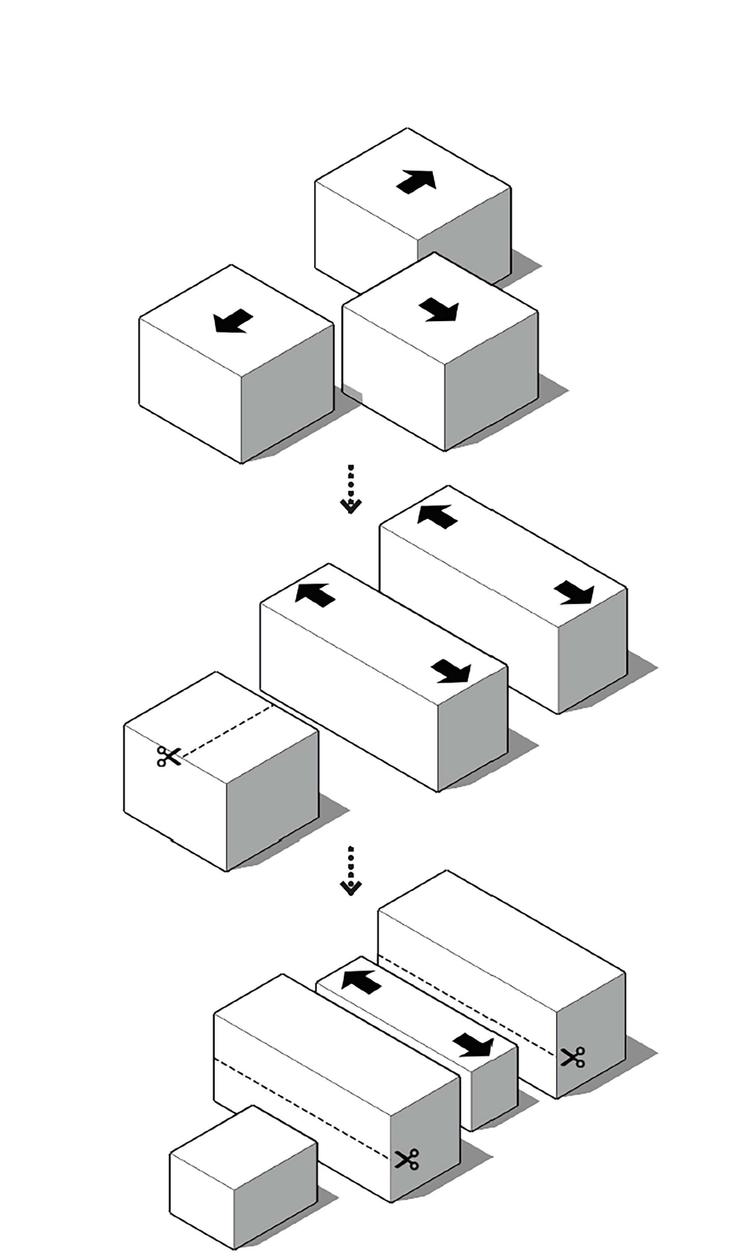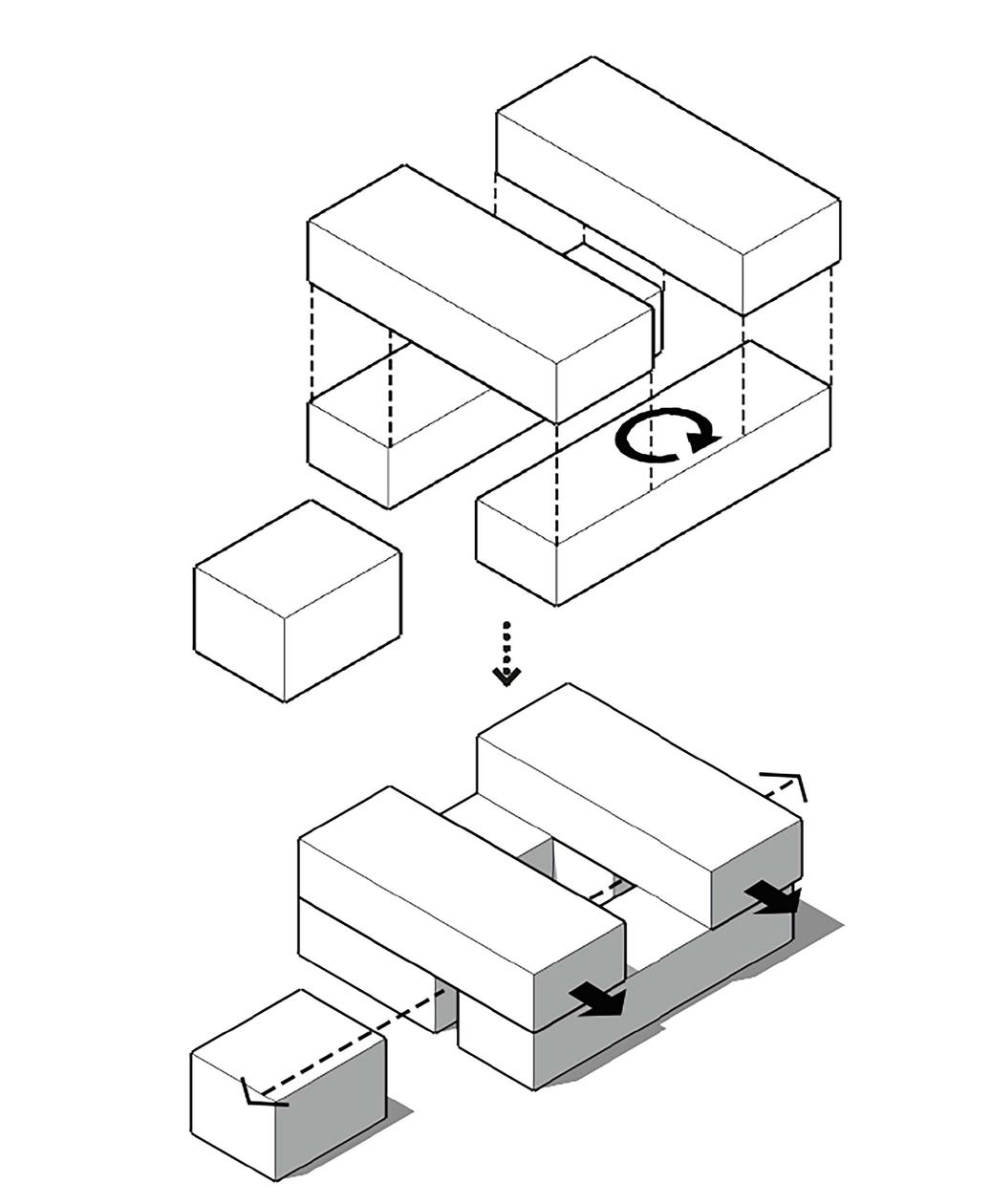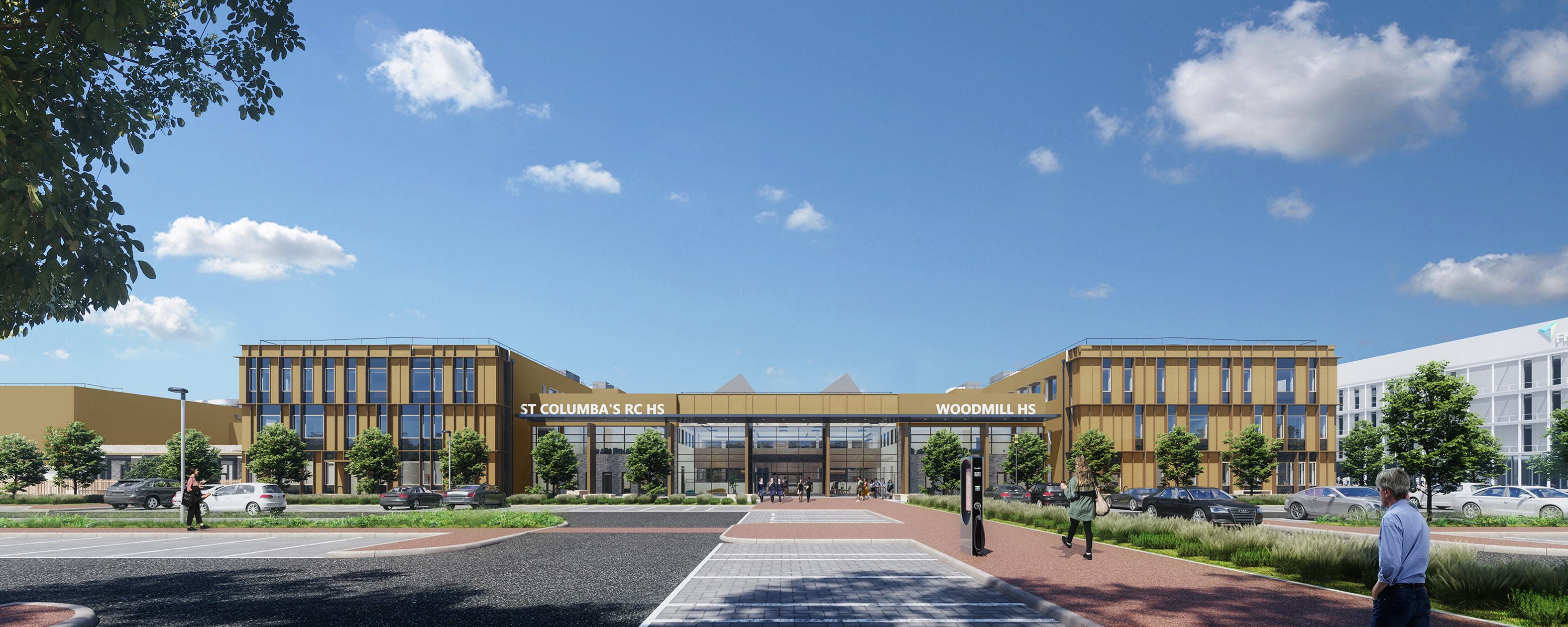 design concept
A synergy of schools, both with a unique identity
Part of Fife Council's vision for the project is to bring the two high schools, Woodmill and St Columba's, into one building but organised separately by a shared central space. Our concept was to divide the initial massing block into two, with the original block housing the shared facilities.
We then split the facility into three individual massing blocks, with the third section to the left dedicated to sports and community facilities.
The ground floor was orientated to create a clear route and connect both schools whilst keeping a visual distinction between the two. This was a crucial design objective in ensuring that both high schools showcase a sense of identity and individuality whilst remaining together.
The result brings together both high schools sitting in tandem with the shared space in the heart of the building. Designed to give flexibility in the delivery of the curriculum, meet the needs of the Scottish Government's 'Curriculum for Excellence' whilst still retaining the individual school identities.

The building is designed to a stringent set of criteria to ensure maximum comfort with minimum overall energy consumption. Following the Scottish Funding Trust's Energy in Use requirements, the building is designed to Passivhaus standards to guarantee we meet this criteria.
Following these standards, our design helps to promote a comfortable and stimulating environment, supporting students to reach their maximum potential by increasing their productivity and motivation throughout the day.
In doing so, careful consideration was given to the building's form and orientation. Merging both high schools into one single building allowed for a highly efficient form factor thus reducing the building fabric heat loss area.

Orientated to maximise natural light throughout, daylight floods the building's main entrance, teaching spaces, dining areas and internal courtyards. Helping to blend the connection between indoors and outdoors and naturally warm the building for maximum and efficient comfort.
High performance triple glazing is proposed throughout and the design includes southern horizontal solar shading and East and West shading fins to reduce overheating in the summer months, whilst allowing the building to maximise direct solar gains from the lower angled winter sun when it is most needed.
To further enhance wellbeing and keep energy costs to a minimum, the building is designed to include high levels of insulation, allows for natural ventilation and maintains excellent air tightness, helping to create a better indoor air quality.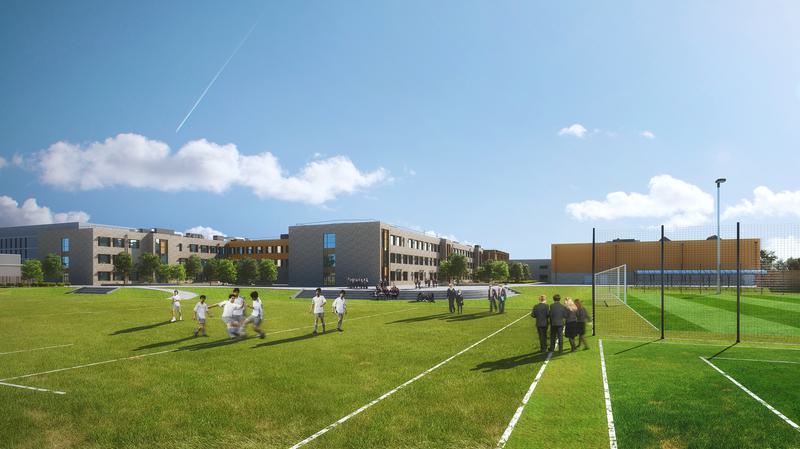 Forging a refreshing mix of indoor and outdoor learning and social spaces
To strengthen the campus identity and character, careful consideration was taken to the landscape design. An exciting palette has been selected for the landscape design based around the concept of "New Wave" planting. As a key feature throughout the wider masterplan, this is effective increasing biodiversity, maintaining year-round interest and improving pupil / staff wellbeing.
The design integrates plenty of social and outdoor teaching spaces for pupils to learn and interact in a relaxed setting. These provide quieter, more secluded areas in association with planting, where the vegetation can provide sensory appeal, shade and shelter. Courtyards and casual seating have been introduced, where pupils can chat, take their lunch or simply relax during leisure time.
As part of the Department of Additional Support (DAS) a secure garden has been incorporated. This is a dedicated outdoor space, support those pupils who require additional learning support. Pupils will be provided with recreational lawn areas, sensory planting and surfaces with picnic tables and benches to encourage their own interaction with the space, other students and improve their learning outcomes.
The welfare of pupils remains a top priority. The project will be delivered to Secure by Design (SBD) standards, to ensure the safety and security of the building and the people within. Alternative access points for people within the community are also integrated to ensure the safety of the pupils whilst facilitating easier access to the out-of-hours school facilities.
Bringing our ideas to life
Stakeholder consultation, with staff and department heads from both schools, was imperative to informing and enhancing our design ideas. Through the use of BIM 3D modelling, graphics and fly-throughs, our ideas were brought to life to help staff understand and interpret our design.
Many engagement sessions and design validation workshops were held, showcasing our ideas and proposals, keeping them fully informed and engaged throughout the process.
Team
Meet the team behind the project
Contact
Interested in
learning more?
Learn more about 'Replacement Woodmill and St Columba's High Schools' and other projects by reaching out to one of our team
Get in touch