Michael Dunn
Associate, Architecture
Qualifications
BA Hons, MArch (Dist)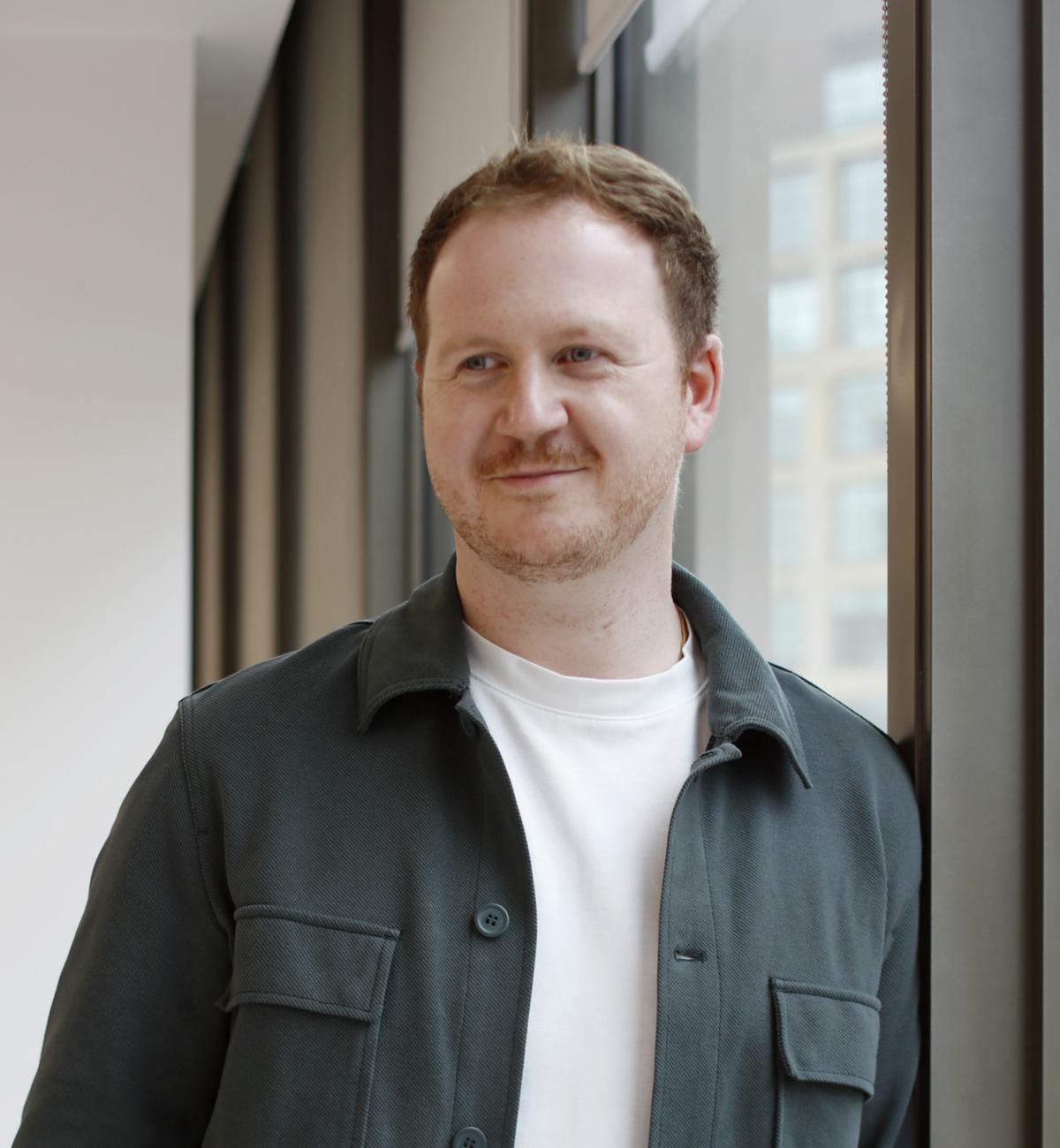 Associate Michael Dunn has been with us for over five years, bringing much energy and enthusiasm to our Manchester office. With broad experience working across multiple sectors, Michael brings exceptional design skills and passion to every project he works on.
"I enjoy working as a team, sharing knowledge through a united approach that supports us in improving the spaces we create for people and their lives."
He takes great pride in seeing each project through from design to completion, across his diverse portfolio from residential, office and workplace to mixed use and masterplanning. Focusing on building strong relationships with our clients, key stakeholders and the wider community. He ensures everyone feels they have made a valuable contribution throughout a projects lifecycle.
His flexibility and broad range of design skills enable him to work on projects of various types and sizes, delivering both large scale and small scale projects with meticulous attention to detail. Michael has a particular interest in environmental design and buildability and has successfully applied these skills to numerous significant projects.
His versatile skillset, which includes BIM and Revit, enables him to create efficient and effective places that reduce their impact on the environment. Most recently Michael has turned his attention to mixed use schemes - successfully managing the aspirations of multiple tenants, on a complex site with archaeological constraints, to deliver much needed city centre regeneration.
When he's not working at the office, he likes to stay active and has recently run the Manchester marathon. He also enjoys baking and uses his skills to raise money for various local charities, both inside and outside the office.