Practice News
How we are supporting our colleagues with their mental health

by AHR
This year's theme for Mental Health Awareness Week is anxiety - a completely normal emotion that we have all experienced on some level, at one time or another.
As a practice, we strive to create a supportive environment that helps people overcome any challenges they may face, whether it's inside and outside of the workplace.
To highlight National Mental Health Awareness Week, we have been getting involved in a a variety of activities across our offices to help raise awareness around anxiety, in the hope to encourage open and honest conversations around mental health and the support available.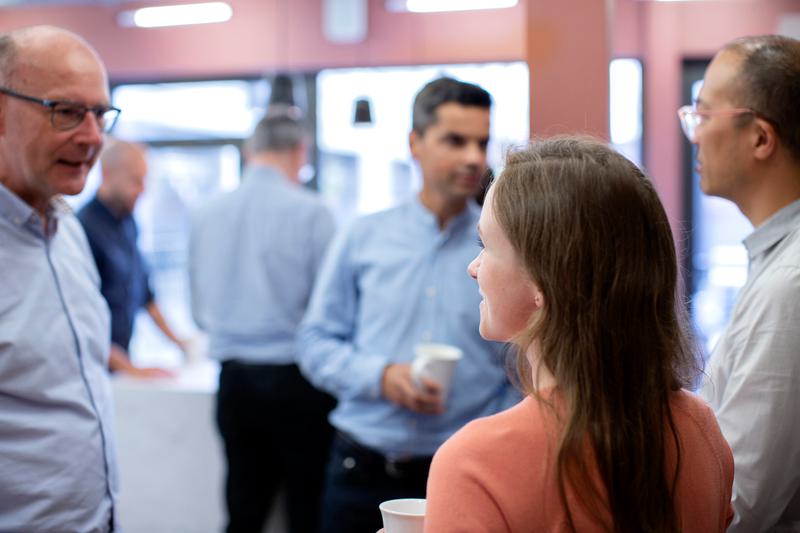 Anxiety is one of the most common mental health issues we face and can be caused by a variety of factors, including work pressures, relationships, starting a new job or other big life events. We can also start to feel anxious when dealing with our finances, juggling family life or in certain social situations – the list is endless.
Research has shown that a quarter of adults said that they have felt so anxious that it has stopped them from carrying out an activity or attending an event, some or even all of the time. Six in ten of us admit to feeling this way at least some of the time. (1)
We kicked the week off with a 'Managing Anxiety' Lunch and Learning Webinar. The session was held across all our offices and run by one of the wellbeing consultants at Everymind at Work. It focused on developing a sense of calm and relief from anxiety, both inside and outside of the workplace, as well as advice on tools that can be used to manage anxiety.
What have we been up to?
Across the week we enjoyed a mix of activities thanks to the 22 Wellbeing Champions we have across our practice who are dedicated to leading initiatives throughout the year across four key pillars of wellbeing: financial, mental and emotional, physical, and social, including:
- Team breakfasts
- Reiki healing
- Meditation sessions
- Walks
- Yoga classes
- Board games
- Coffee and ice cream breaks
And with the weather starting to pick up again, we prioritised plenty of outdoor time. Studies have shown being outdoors can reduce levels of anxiety and stress as the fresh air can help raise oxygen levels in your brain, which increases serotonin levels – which improves your mood! It also increases our exposure to vitamin D and helps improve our sleep.(2)

In line with our commitments to support our people, we also launched our brand-new Help@hand App. Founded by doctors with over 20 years of experience within the healthcare sector, the app offers a 24/7 helpline, access to wellbeing calendars, legal support, lifestyle coaching and unlimited mental health support, amongst other benefits and has been made available to all employees.
The week concluded with a final webinar which focused on releasing anxiety and maintaining strong mental health.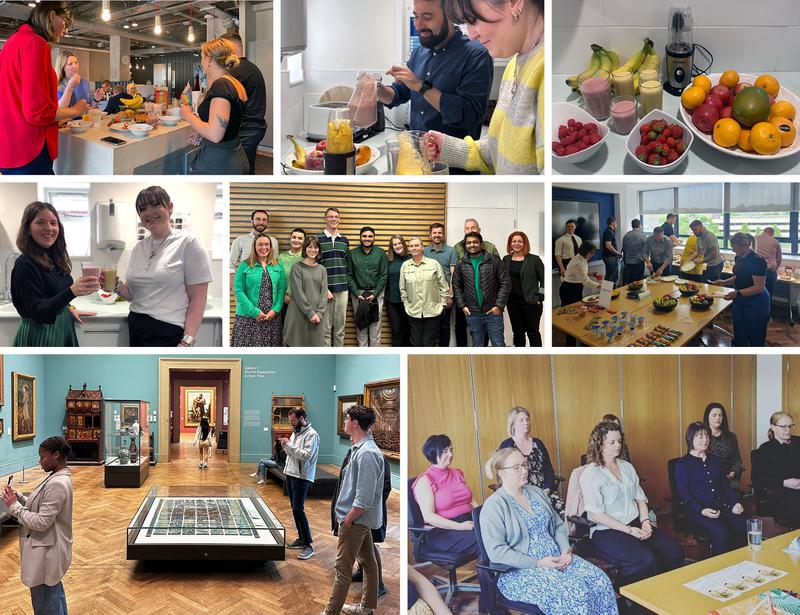 Managing anxiety alone can be challenging, but our top tips below can help you effectively cope with it:
Talk to someone you trust – though it may seem daunting, talking to someone you trust can help ease feelings of anxiety and could be a relief. If you don't feel comfortable talking to someone close to you, there are helplines such as Samaritans and Anxiety UK who will listen.(3)
Get out in the fresh air – being outside is good for our mental and physical health. It exposes us to vitamin D, encourages exercise and helps to raise our oxygen levels, all of which increases serotonin in our bodies.(2)
Keep a journal – keeping track of your life can help you focus and identify what may be causing feelings of anxiety of stress.(4)
Look after your physical health – eating a healthy diet, partaking in regular exercise and getting plenty of sleep can all help to ease anxiety.(5)
Self-help – Cognitive behavioural therapy (CBT) can help us deal with our worries by aiming to change the way we think. It has been found to be effective in helping improve anxiety and low moods as well as helping with sleep problems. You can find some self-help CBT videos to try on the NHS Every Mind Matters webpage.
---
We will continue to work with our people to provide mental health and wellbeing support across our practice. Learn more about who we are and how we create a supportive and ever-evolving environment here.
Posted on:
May 15th 2023
Topics: